RSF women join San Dieguito Planning Group
The San Dieguito Community Planning Group recently added two new members from Rancho Santa Fe: Rachel Laffer and Beth Nelson. The group serves as an advisory group to County of San Diego officials on matters of planning and land use. No election was required this November as the two candidates ran unopposed for two available seats.
Meet Rancho Santa Fe's new representatives: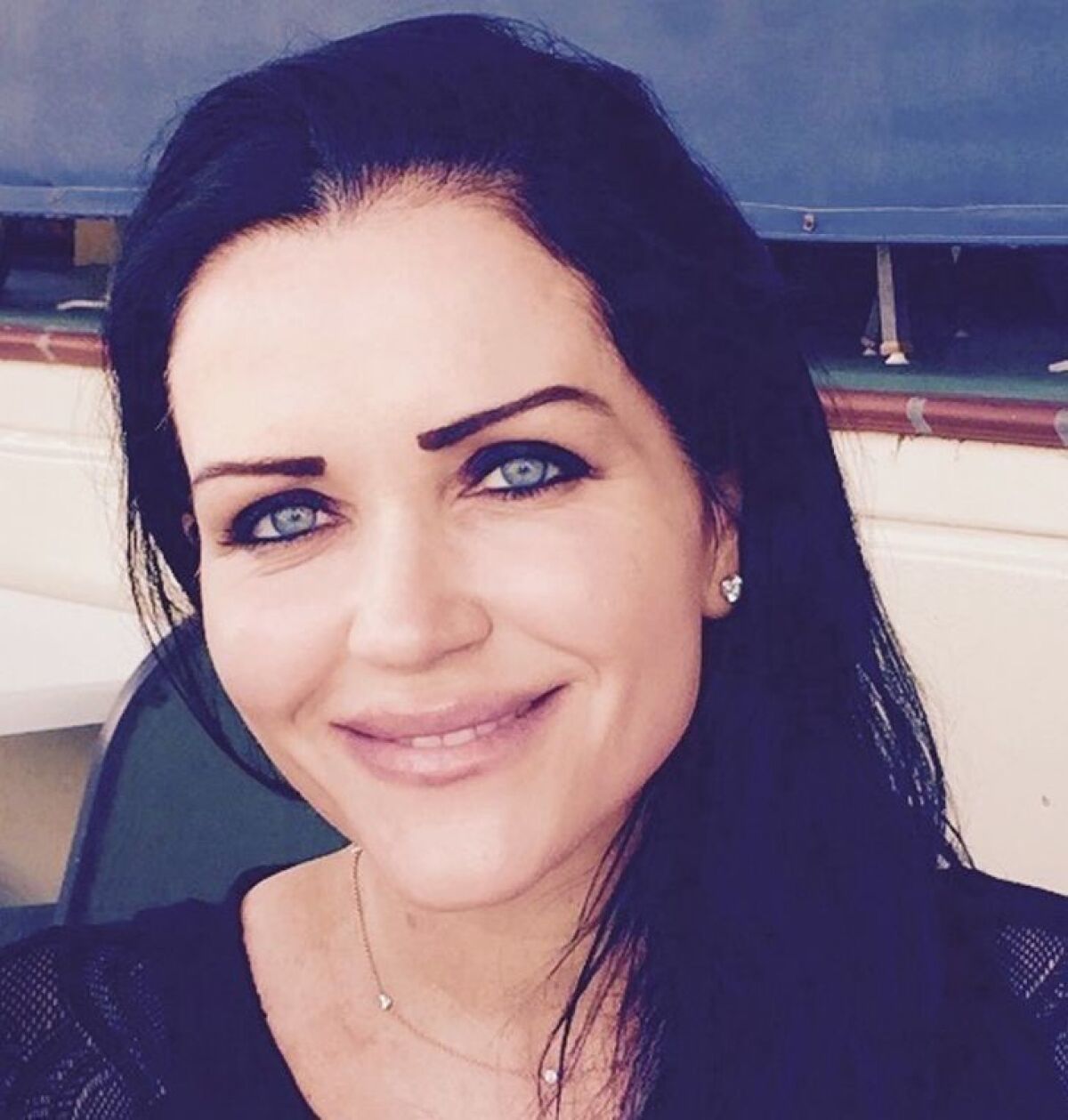 I'm very proud that our daughter, Lottie, is a fourth generation resident of Rancho Santa Fe. The Covenant has always felt like my family's home, and I am continuously reminded of how much I loved spending time here as a child when my grandparents built their home here.
I know I'm not the only one who feels deeply nostalgic about our beautiful pastoral village community, and I'd like to ensure it's kept that way.
After graduating from Yale University, I spent several years working in New York and Belgium writing and editing for the Wall Street Journal editorial page. I worked in London in senior executive roles for European investment management companies and for former Prime Minister Margaret Thatcher.
I currently work for my family economic research and consulting business, Laffer Associates. I'm also the editor of the Rancho Santa Fe Post, which covers local issues and provides an open forum for residents to discuss topics that interest and concern them.
Why did you decide to join the planning group?
As a long-time resident of the Ranch and editor of the RSF Post, I have become increasingly aware over the years of how the General Plan, amendments made to it, development projects and rezoning indelibly impact our community. Groups like the SDPG are critical to raising awareness and providing invaluable input/advice regarding these land-use issues.
What do you feel are the biggest issues facing the planning group and what do you hope to bring to the group?
As I and RSF Post contributors have reiterated several times, the Board of Supervisors new frequent use of "batching" multiple projects under one amendment will enable it to review seven housing projects totaling more than 10,000 units this year alone. Approval of two recent projects not only has a negative impact in and of itself — greater fire risk, increased traffic congestion, etc. — it sets a precedent. Approval gives the green light to other developers in the area who think they too now have a shot at rezoning and densifying their land.
In light of the California Environmental Quality Act, one would think that state and local government should be particularly sensitive to how their legislation impacts designated California State Historic Landmarks like Rancho Santa Fe. The latter designation was made official in 1989, and in 2004, as described on the RSFA website, the Historic Landmark "was modified to include a Cultural Landscape Amendment, noting the unique character and beauty of the landscape. Both designations were largely due to the Covenant's role as a model for planned communities, as well as its development of a design tradition as established in the Village and the strict adherence to the plan and theme through the ensuing years." Rancho Santa Fe is one of the first cultural landscape designations in the state of California, and shares this honor with Will Rogers State Park and San Francisco's Golden Gate Park.
There are a number of proposed developments and other potential properties in or adjacent to the Covenant where current or future owners plan on rezoning and densifying — at a very large cost to our rural community.
I have no interest in vilifying developers. Some change is inevitable. However, it must be achieved in a balanced way that protects our iconic rural setting for future generations.
Densification can't be undone. With so much at stake, it's important to be proactive, get involved and be a part of the land-use decision making process as much as one can. I'd like to think my sentiments resonate with my community and I can represent them well.
I am an East Coast native and have lived in the Covenant since 2002. I graduated from Purdue University with a B.S. in pharmacy and worked as a registered pharmacist for a decade before leaving to pursue other interests and raise a family.
I have been active in other work and volunteer efforts, including serving as a board member for the RSF Community Center, the RSF Library Guild, the RSF Education Foundation and founding co-chair of the R. Roger Rowe School's Performing Arts Parents Association. I have also served on the board of the National Charity League's Del Norte Chapter and various committees for Girl Scouts of San Diego, Boy Scouts, The Bishop's School and Francis Parker School. I am married and have two children.
Why did you decide to join the planning group?
In recent years I have seen a noticeable increase in traffic and density in areas around the Covenant, so I have followed the developments regarding the proposed projects in Harmony Grove, just west of Escondido and fairly close to RSF. I attended the July County Board of Supervisors (BOS) meeting where I watched over nine hours of presentations by numerous speakers, the vast majority of whom were opposed to these projects due to some serious safety concerns.
After careful analysis, our San Dieguito Planning Group voted 11-0 against approval of these projects before it went to the BOS. The BOS proceeded to bundle these two General Plan Amendments and approved the 1,500 homes clustered in this area, one development with only one lane in and out. Neighbors testified that they had to evacuate three times in about 10 years in this high fire danger area, yet unexplainably this was ignored by the supervisors.
The recent TV scenes of burned out cars from the Camp fire – this from a small town with two-lane roads in and out – show the devastation and loss of life that can happen in a matter of minutes. The supervisors revealed where their interests lie, and it's not with the County residents that they represent.
For several years our quality of life has suffered due to these decisions, but now it's also an issue of safety and not just quality of life. I finally decided to get involved and do something about it. Some of these supervisors have been term-limited out of office. I hope their replacements will listen more to the citizens than the developers.
What do you feel are the biggest issues facing the planning group and what do you hope to bring to the group?
As I eluded to in the last question, the biggest issues facing us are the continual proposals for increased density and development all around us, including some within the boundaries of the Covenant.
This is an area that people move to in order to escape the congestion of the city and enjoy a more rural lifestyle. This needs to be protected, not just for aesthetics or property values but for safety reasons. The developers claim that they are building affordable housing that the County is lacking, however, these proposed homes are above the price point affordable to the vast majority of San Diegans, showing their intent is really just to make money.
I am not opposed to building as long as it follows the County's 2020 General Plan. Lots of time and millions of dollars went into drafting that plan for future growth, so I believe it should be followed. Projects should be built in the proper areas designated per that plan. There was obviously a reason why the Harmony Grove area, for example, was not designated for high density on the General Plan. So why would it be suitable for it now?
I hope that I can shine a spotlight on some of the things happening where people have a voice and help hold our elected officials accountable for their decisions. Also, as a Covenant member, I hope we can get our Association to be more forward-thinking and proactive in protecting our community, before it's too late. There's strength in numbers if we work together on these issues where we have a common interest.
Get the RSF Review weekly in your inbox
Latest news from Rancho Santa Fe every Thursday for free
You may occasionally receive promotional content from the Rancho Santa Fe Review.