Herman, Salazar will not seek re-election to SDUHSD board
San Dieguito Union High School District trustees Amy Herman and John Salazar will not seek re-election this November. Both Salazar and Herman were first elected to the board in 2010.
During her two terms in office, Herman served as president and currently serves as board clerk.
She said her proudest accomplishments during her time on the board were improving district facilities with the implementation of the Prop AA bond and providing increased choices so students have options about the school and programs that best fits their interests and needs.
"I've decided not to run for re-election on the SDUHSD board due to increased work and family commitments," said Herman. "It's been my honor to serve on the board, and I will miss the staff, students, and community members I've had the opportunity to work with over the past two terms."
Salazar, often the dissenting part of frequent 3-2 board splits, has advocated for board term limits to promote turnover. During his term on the board he found opposition from the teachers union for opposing Prop AA and voting against salary increases but he was second highest vote-getter in both the 2010 and 2014 at-large elections.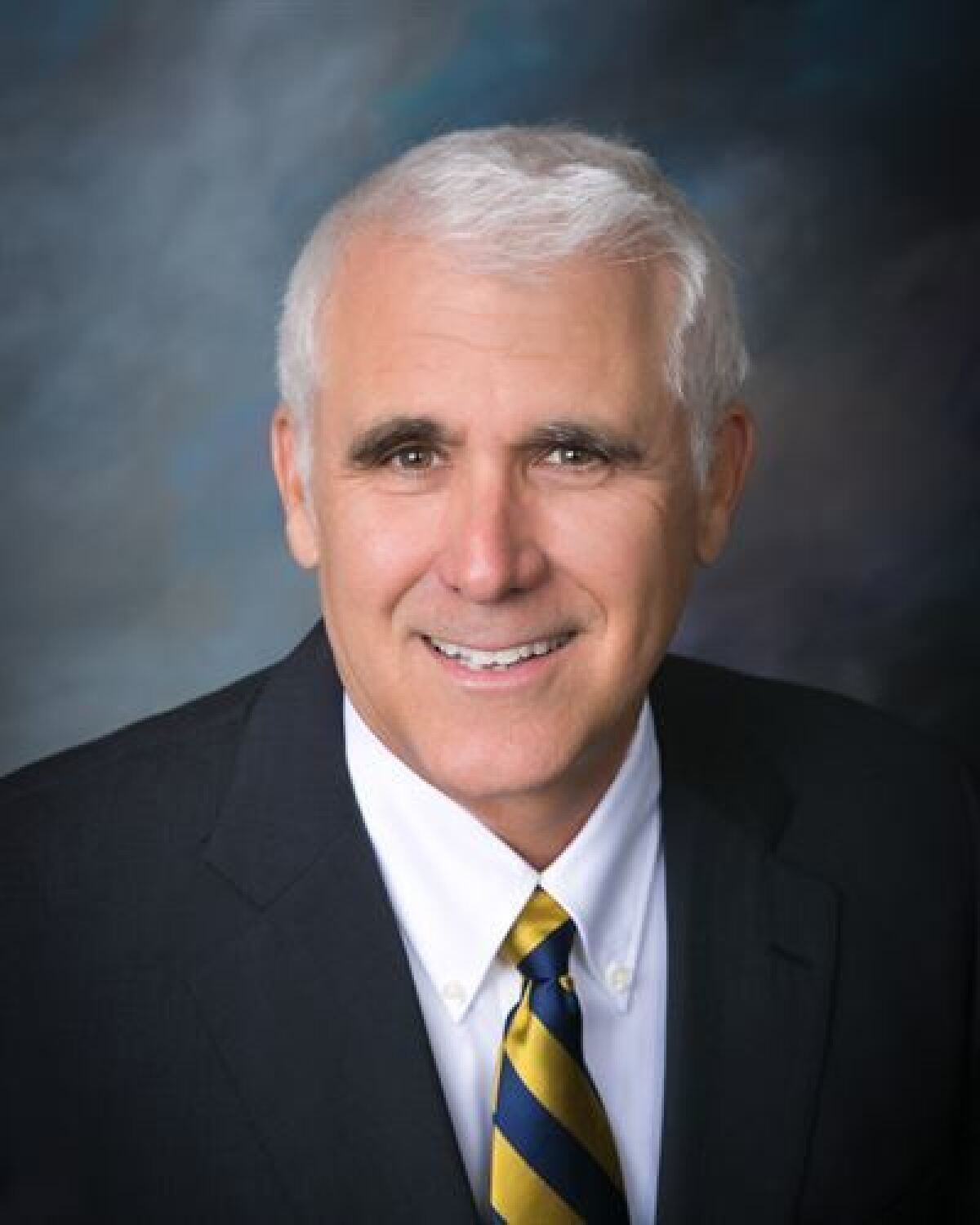 "Having served two terms, I believe it is time for another concerned parent of one of our students to run for this office," said Salazar, a Rancho Santa Fe resident. "Taxpayers and students need an independent representative on this board who will look out for their interests as I have always strived to do."
SDUHSD Vice President Mo Muir will be the only incumbent on the ballot as the district will have its first district area election rather than an at-large election. Parent Amy Flicker has filed to run against Muir in Area 1, which covers most of Encinitas.
Herman's seat in Area 5, which covers portions of Carmel Valley and Pacific Highlands Ranch, currently has three candidates qualified for the ballot including current Del Mar Union School District President Kristin Gibson, parent Lea Wolf and Cheryl James Ward, who was recently a candidate for the San Diego County Board of Education.
Salazar's seat in Area 3, which includes Solana Beach and Rancho Santa Fe, has two candidates qualified for the ballot with educator and parent Melisse Mossy and instructional designer and editor Rhea Stewart.
As part of their last duties in office, Salazar and Herman will be involved in the selection of the district's new superintendent—the position is expected to be filled by October.
"I'm hopeful that the new board members and superintendent will be able to work together in a collaborative manner in order to continue to offer the kind of education our families expect, and our students deserve," Herman said.
---
Get the RSF Review weekly in your inbox
Latest news from Rancho Santa Fe every Thursday for free
You may occasionally receive promotional content from the Rancho Santa Fe Review.