Award-winning Ninja teacher making a difference at Rowe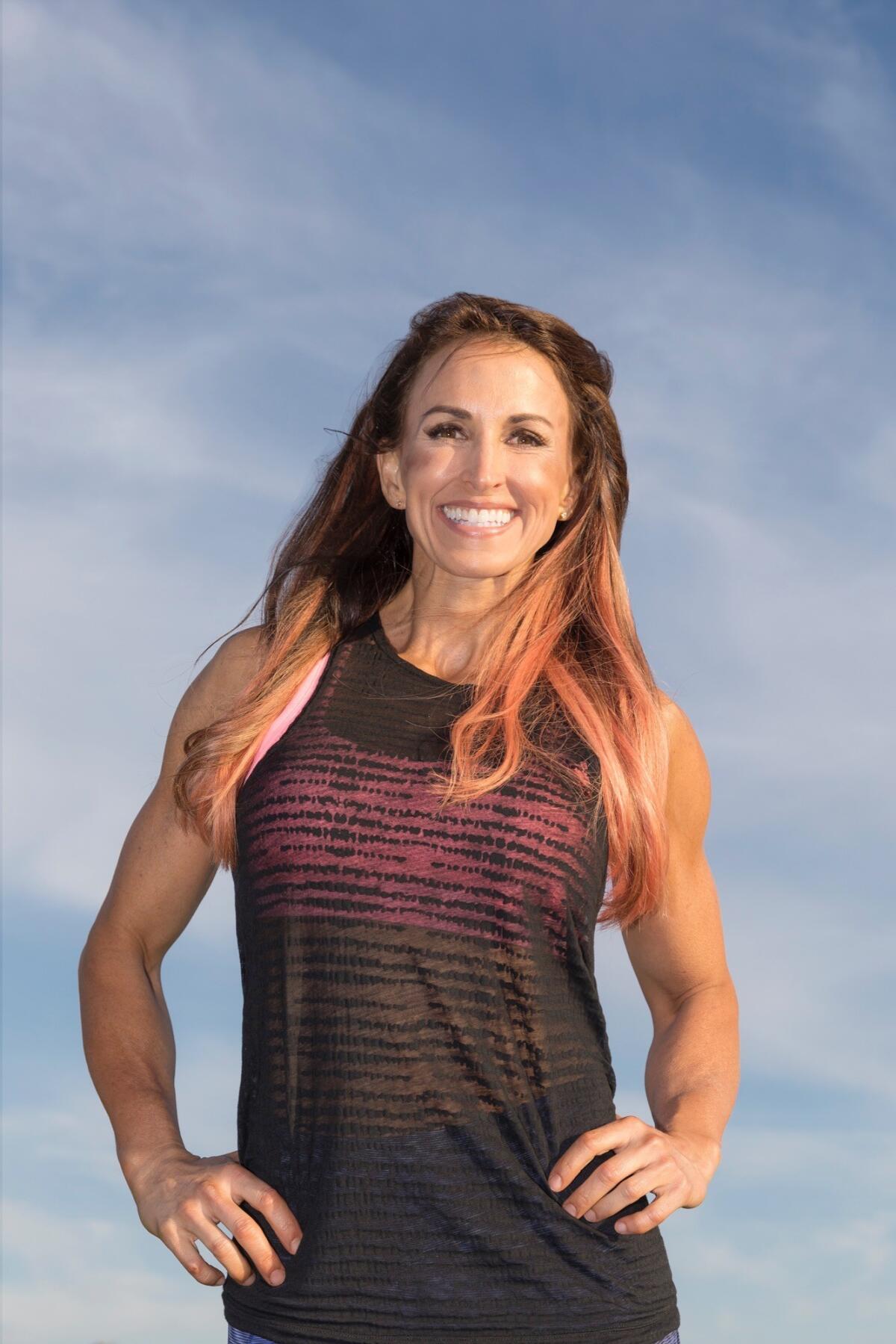 The Rancho Santa Fe Faculty Association presented fourth grade teacher Jennifer Burdis with an Ovation Award at the Sept. 13 school board meeting. The award is a way to honor California Teachers Association members who have outstanding classroom programs that are teacher-driven, student-centered and focused on student, family and school-wide relations.
Burdis, a 20-year veteran teacher at R. Roger Rowe School, is on a mission to motivate and inspire others to lead a healthy lifestyle.
The former Penn State volleyball player was a competitor on season six and seven of "American Ninja Warrior" in 2014 and 2015. In her life, she has faced bigger obstacles than the physical ones on the TV show, such as overcoming undiagnosed dyslexia, gaining confidence to become a stronger learner and better teacher.
"I believe no challenge is too big to tackle," Burdis said. "When I look back, it was the challenges in my life that created my biggest joys."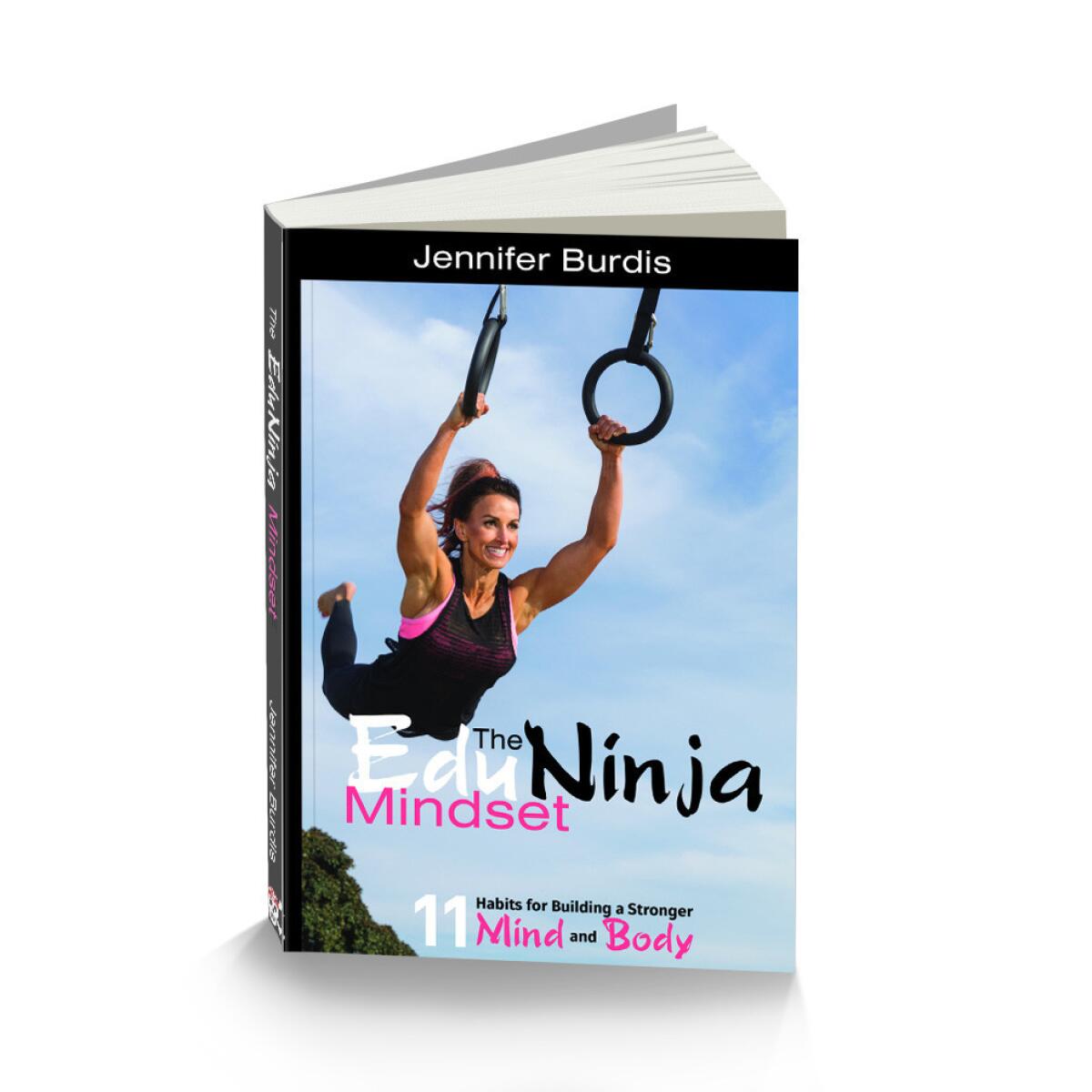 Recently Burdis released her book "EduNinja Mindset: 11 Habits for Building a Stronger Mind and Body" which touts turning obstacles into opportunities, incorporating more kinesthetic-based learning activities in the classroom and practicing daily healthy habits as a strong foundation for learning.
The lifelong learner is also sharing her lessons on health and wellness through speaking engagements at events such as the California Teachers Summit at Cal State Northridge and with online resources for teachers. She has even run boot camp workouts for Rowe teachers.
"Jen seeks to address the needs of the whole child, to ensure that students are healthy, safe and engaged, supported and challenged. She believes that teachers can provide valuable health and wellness skills that empower them to take charge of their learning," said Christi Walter, kindergarten teacher. "Inspiring others to have a healthier and happy heart is something Jen really has a passion for and takes pride in."
Burdis said it has been fun to see how her strategies have worked in other classrooms such as Walter's and it has been powerful seeing how she can speak up and use her voice to create changes in the whole community. It has been a flying leap for someone who is admittedly quiet and shy and never used to raise her hand in staff meetings.
Few at the school knew there was a ninja in their midst.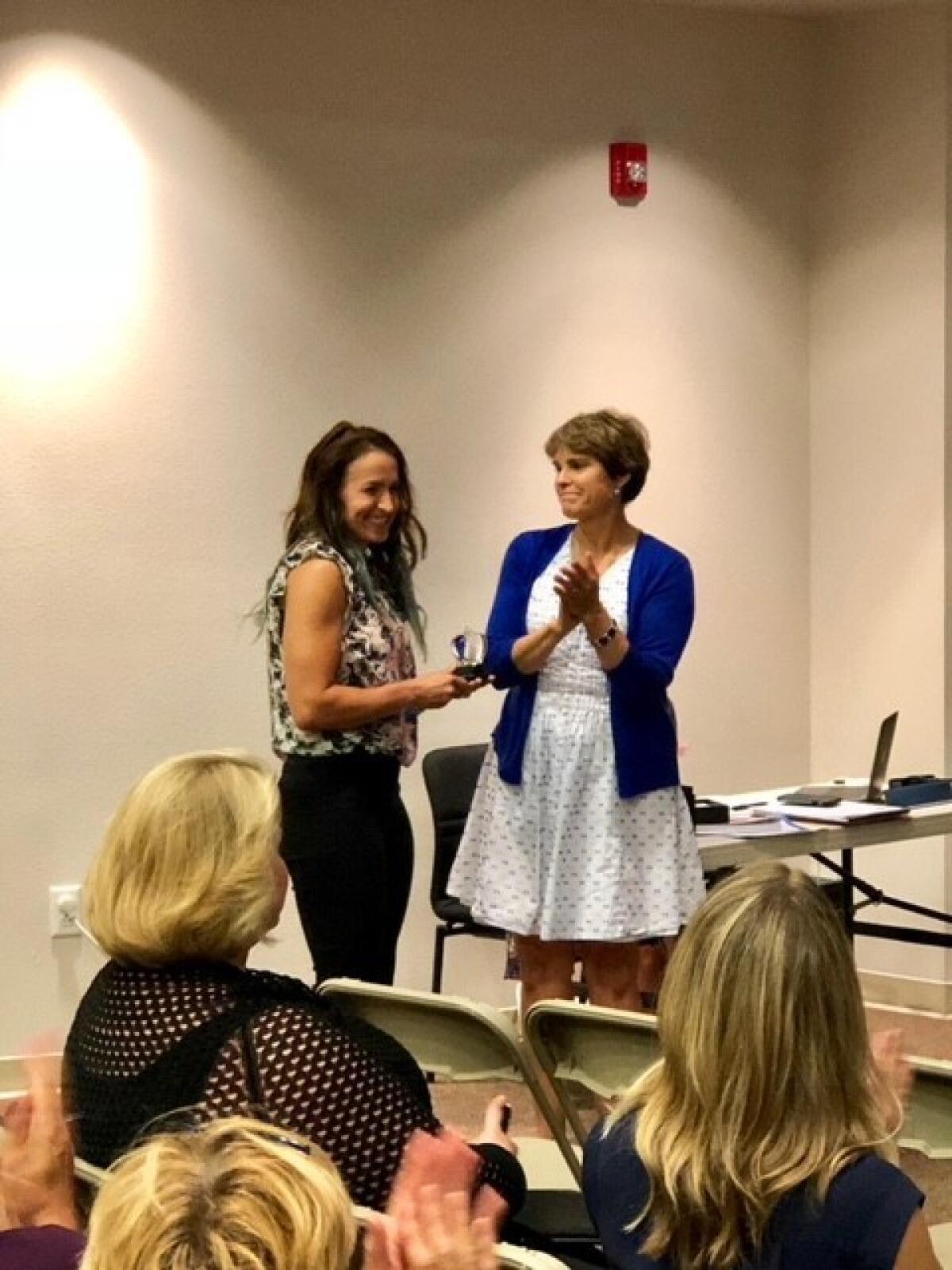 Burdis grew up in the rural Pennsylvania town of Orwigsburg, not far from the Appalachian Mountains.
"My school didn't have a gym," Burdis said. "My coach rolled out a net on the black top with tire bases."
She played little league baseball and was the first girl in town to make the all star team. In high school she was a three-sport athlete playing volleyball, basketball and track, where she competed in the long jump and javelin.
She didn't have the typical club volleyball experience going into playing NCAA Division 1 volleyball but it was a dream come true when she was asked if she was interested in playing for Penn State—her father was a huge Nittany Lion fan and the family had Penn State wallpaper and Penn State lamps in their home.
With her undiagnosed dyslexia, Burdis always had to work harder in school; she struggled with reading, constantly flip-flopping text. When she arrived at Penn State, Coach Russ Rose said he had two expectations for her: She would win every sprinting drill in practice and she would make All-Academic Big 10 every single season.
"I developed coping mechanisms because he raised the bar so high for me," Burdis said. She listened as hard as she could in class, created study groups and utilized a service that provided class notes for every class because she couldn't access the text books. "Coach Rose was a pivotal person in my life because he taught me the life skills of grit, never giving up and setting challenges for yourself that you never think you will reach."
Burdis has been able to tap into those lessons for the rest of her life and Coach Rose never even knew she was dyslexic until she went back to Happy Valley this summer to celebrate his 40th anniversary as the Penn State coach.
At Penn State, she took on the challenge of transitioning from a 5'1'' high school setter to a defensive specialist, helping the volleyball team win three Big 10 championships and experiencing a memorable national championship game her senior year where they lost to Olympian Kerri Walsh Jenning's Stanford team. She also lived up to the promise of making All-Academic Big Ten every season and graduated in 1998 with a degree in education.
Becoming the ninja teacher
Burdis came out to California with a friend who was trying to get onto the beach volleyball circuit. She taught one year in La Jolla before landing at R. Roger Rowe.
"I always loved the idea of helping younger people learn new things," Burdis said. "I get a lot of joy out of teaching and coaching."
While at Rowe, she continued her education earning a master's degree in reading and writing curriculum from San Diego State University.
Physically, she also pushed herself by taking on Brazilian jiu-jitsu, earning her blue belt, and training hard in fitness boxing. A friend encouraged her to try out for "American Ninja Warrior" and after finding out that she made the show, she added rock climbing and bouldering to her regimen.
"I was happy with how I did, I got through three obstacles," said Burdis, noting many at the school didn't even know she was on the show.
She trained for a whole year for the 2015 season but was eliminated on the second obstacle.
Burdis suffered a setback following that 2015 season, tearing her achilles while running up a wall in parkour training. She was casted, booted and on crutches for four months. It took her two years just to be able to do calf raises on it.
The injury provided an opportunity—the healing time allowed her to concentrate on becoming a positive voice expressing the benefits of health and wellness in school.
"That's when I really started developing my book, to share what I knew with other people about health, nutrition movement and mindfulness," Burdis said.
"EduNinja" promotes powerful habits such as setting and achieving meaningful goals, developing grit and flexible thinking, practicing mindfulness to reduce stress and taking care of yourself inside and out.
The book also embraces the idea that all individuals learn differently and to look at obstacles as opportunities.
In Burdis' classroom, her fourth graders sit on Swiss balls instead of chairs and she incorporates movement into and between lessons. Her students have a physical challenge every month—this month they are working up to doing 19 pushups.
"It's awesome for their confidence, there's not one that doesn't want to do them," Burdis said of the physical activities. "They crave it, they can't wait for those moments to be able to move."
She talks to her students about making healthy food choices, being mindful about serving sizes and becoming label readers. Her class also explored the benefits of the kale, sugar snap peas, spinach, chard and broccoli that they grew in the school garden.
She runs an Edu-Ninja Fit lunch club for students and organizes weekend rock climbing and parkour excursions, working on building community with parents as well.
For the last four years, Burdis has been running the EduNinja 30-Day Health and Wellness Challenge to promote healthy habits and fitness for teachers, students, families and friends. While Burdis provides 30 days of online workouts, participants are encouraged to improve their personal wellness at their own pace, completing their own workouts or committing to increasing their daily step count. The nationwide challenge allows participants to connect on a closed Facebook and encourage each other to reach their goals. As part of the challenge in past years, Burdis ran workouts for Rowe teachers before school.
"My teaching has become so much stronger in these past five years, my classroom management and everything about my teaching has grown. I'm a much more engaging teacher because I'm more mindful of my exercise and the effect it has on my students," Burdis said. "I thoroughly enjoy teaching and my students are much more engaged and ready to learn."
Get the RSF Review weekly in your inbox
Latest news from Rancho Santa Fe every Thursday for free
You may occasionally receive promotional content from the Rancho Santa Fe Review.