Nicole Frank launches 'Wardrobe Evolution': clothing for the modern woman
Rancho Santa Fe designer Nicole Frank is hoping to start a "Wardrobe Evolution" with her new clothing line, allowing women to feel confident from coffee to cocktails.
Her collection of customizable clothing works to take a woman from day to night with interchangeable options to add or remove sleeves and zip-on luxe additions like cuffs, collars, dickeys and hems to quickly change up any look."It really fits into the lifestyle of the modern busy woman," Frank said.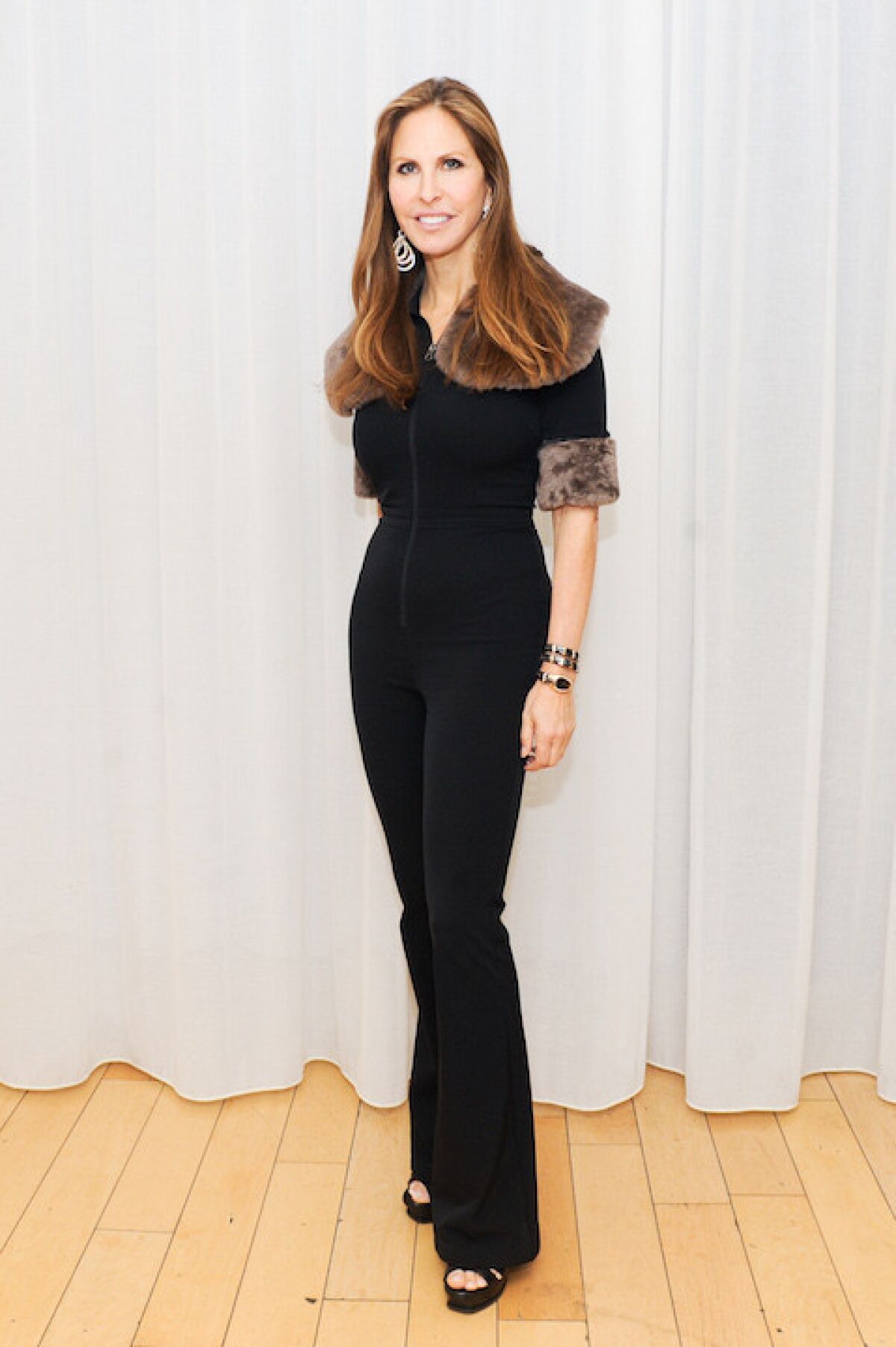 Frank's line launched online six months ago, with a recent pop-up shop in Del Mar Plaza and a trunk show in Rancho Santa Fe. Her fashions were featured at the Wine, Women & Shoes event supporting Voices for Children on May 12 and the line will also be part of a pop-up shop at the San Diego Surf Polo Club opening day on Sunday, June 17.
A San Diego native, Frank first moved to Rancho Santa Fe in 1999, relocating to Los Angeles for a few years before returning to the community six years ago.Her background is in business and finance and she was heavily influenced by her time in the University of Southern California's Marshall School of Business entrepreneur program.
"It opened my eyes into the different ways of developing businesses," Frank said.
After graduating college in 1989, Frank jumped into entrepreneurship right away, starting her own accessories label Luggies, specializing in patent leather bags. The children's bag line got licensing from Disney and became a private label for FAO Schwartz.
She found lots of success in business over the years, starting The Gate nightclub in West Hollywood and spending 10 years in real estate, flipping houses in LA and San Diego. Over the years, Frank said she also took time to mentor young women looking to start their own business, reaching back to help the next generation of entrepreneurs.
The idea for her latest fashion line came from her own experiences as a busy woman on the go all the time.
"I would leave the house in the morning and be gone all day, going to events, lunches or dinner after work and I didn't have proper clothing to take me all day into the night," Frank said.
Her daily uniform was yoga pants and a blazer, adding jewelry and heels as needed—keeping everything in her car according to where she needed to be that day. She thought there had to be a better way—there was a need for hectic and hardworking women to find a smarter, more sophisticated way of dressing. Not to mention, Frank believed there needed to be a versatile fabric for the clothing that could carry her through the day in style but be easy to clean, saving on dry-cleaner bills.
Frank found a unique fabric out of Switzerland and all of her pieces are made out of the breathable, stain-repelling, wrinkle-proof, machine-washable and quick-drying fabric that doesn't feel like the typical athletic wear—"It feels like Prada." The pants are comfortable enough to work out in even though they don't look like exercise gear, she said.
All of her zip-ons are luxury and limited—she only makes a limited number so women won't see everyone in the same thing and there are a lot of choices for people to express their individual, unique style. Women can be creative adding any combination of sleeves, scarves, collars, hems and dickies to the tops, jackets, dresses, skirts and jumpsuits.
"When I tested it, people really liked the concept," Frank said. "Everyone loves it for travel and they don't know how they lived without it because it makes their lives so much easier."
Just one item from the collection can be transformed into a variety of looks by changing out the zip-on additions—a carry-on could fit a week and half's worth of outfits, Frank said.
While mostly sold online, Frank's trunk shows and pop-up shops have allowed shoppers to touch the fabric and try on the looks.
"One piece that really stands out is the jumpsuit," Frank said. "It's an instant outfit if you have no idea what you're going to wear…you know you're going to look great. The jumpsuit has been one of the stars of the show, everyone who puts it on feels like Wonder Woman. It flatters every figure and it's a really cool piece."
The Nicole Jacket is another stand-out, Frank said—it's customizable so you can remove sleeves and wear it like a short-sleeve suit jacket or completely change it up by adding a fur or tweed collar or lace, cashmere or leather sleeves.
"It's 10 different jackets in one and everyone just raves about it," Frank said
Frank's life is still incredibly busy and she is devoting most of her time to growing her business—it is her passion. She hopes to spread the word about her designs and to continue to inspire and empower women.
"The Wardrobe Evolution represents the constant progression of women's roles in society and the fashion that evolves with it," Frank said.
---
Get the RSF Review weekly in your inbox
Latest news from Rancho Santa Fe every Thursday for free
You may occasionally receive promotional content from the Rancho Santa Fe Review.