Veterans, service dogs celebrated at Next Step graduation in Rancho Santa Fe
It was a happy and emotional day on Oct. 6 as 13 veterans and service dog teams from Next Step graduated, allowing guests the opportunity to witness the special bonds that have formed between the pairs and hear from clients about the way the dogs have made a difference in their lives.
The Next Step service dog graduation was held at Ben and Chondra Brown's home in Rancho Santa Fe and Rancho Santa Fe Girl Scout Brownie Troop 4505 members earned their service animal and service to veterans badges by helping out at the event.
This was the second year that the Browns have hosted the Next Step graduation—the organization matched Ben Brown with his steady service dog Stella. Brown, a veteran U.S. Army Ranger, earned the Purple Heart in Iraq.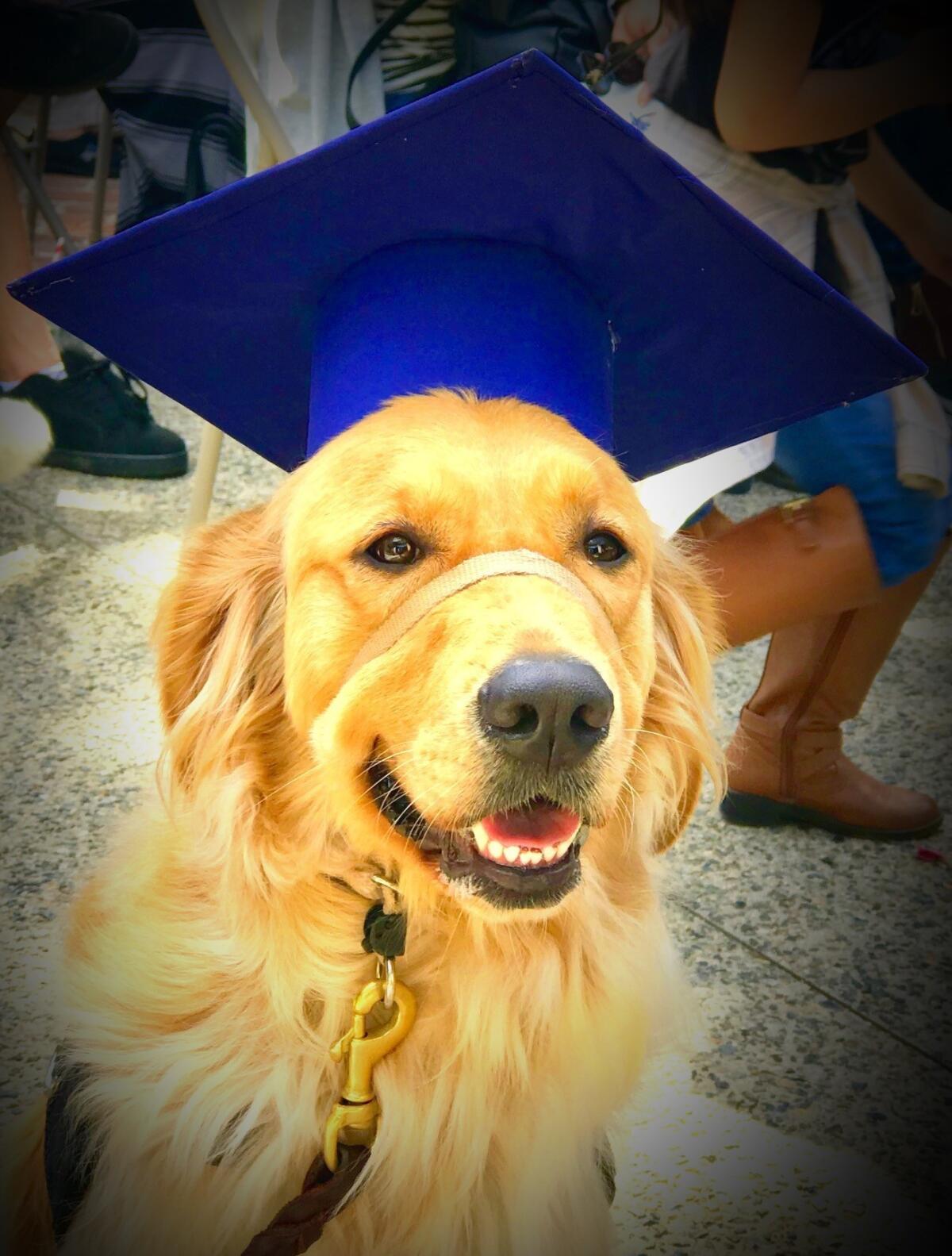 Next Step provides service dogs for veterans, active military and first responders with PTSD, traumatic brain injury and mobility limitations. Next Step supports clients in training their own dogs for service or pairing them with suitable dogs that are a perfect match for their needs. The organization also provides paying jobs and career opportunities for veterans, teaching them to train service dogs for other veterans with invisible disabilities.
According to training director Gina Esoldi, Next Step works to find the exact perfect fit for each individual veteran's needs and every dog is Assistance Dogs International (ADI)-accredited, the highest standard for service dogs.
The organization founded in 2013 just certified its 100th dog—every year its numbers vary and the organization is aiming to match 25 dogs and veterans in 2019.
"I love my job, every day I am blessed to be able to do what I do" Esoldi said. "It's all about the dogs, I just train them... They do all the work."
Esoldi said there are many "fraudulent" dogs out there and part of the service dog community's job is educating the public on what a service dog truly is—it is not a therapy dog or an emotional support animal.
"A service dog is a dog that is individually trained to perform specific tasks to mitigate a handler's disability and it has complete public access," Esoldi said.
By contrast, a therapy dog is trained to interact with a variety of people to offer comfort and an emotional support animal provides therapeutic services to those who suffer from emotional issues. Emotional support animals do not have complete public access.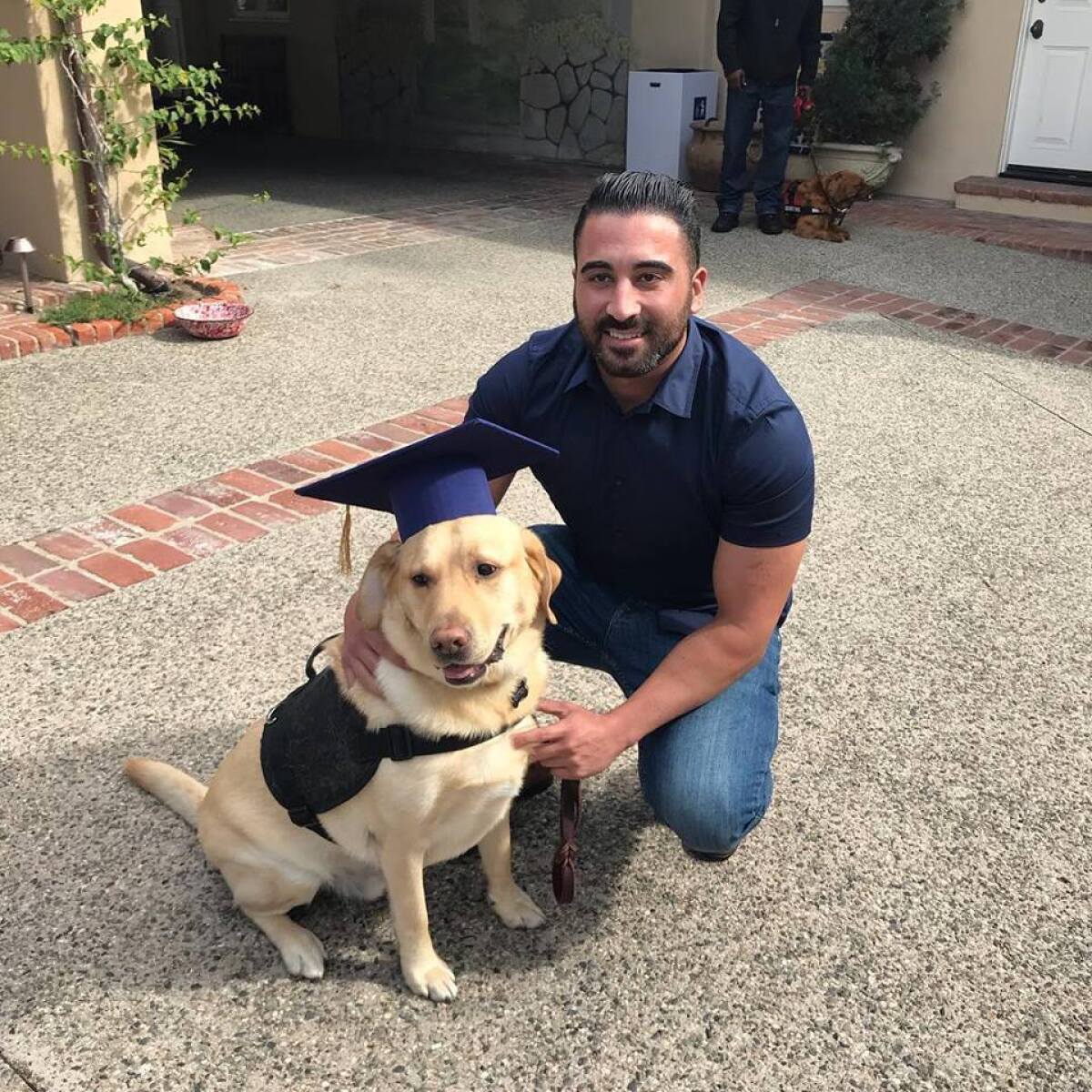 Among the graduates on Oct. 6 was a re-homed standard poodle named Gus who is helping Raymundo, a Vietnam War veteran. Esoldi said poodles make "tremendous" service dogs as they are bright and quick learners, and are great for mobility and stability work. Poodles like Gus also have a soft and gentle mouth for tasks such as picking up, holding and carrying.
Next Step graduates that day had been trained for seizure work, to "Get help," nudge, turn on lights, find the door/exit and press a button for emergencies.
"When the veterans share their journeys, it is just eye-opening,"Esoldi said. "They are not just cute little dogs. They are not only changing lives but they are saving lives as well."
There were about 100 people in attendance at the graduation celebration, including Next Step donors, puppy-raisers, trainers and about 40 Next Step dogs, "all on their best behavior," according to Chondra Brown.
The six RSF Girl Scouts — Arabella Boyce, Cora Treadgold, Katie Wheeler, Lilly Brown and Phoebe and Audrey Young --- seated the veterans for the ceremony and presented bags of homemade treats they had prepared for the service dogs and all of the guest service dogs.
Esoldi said in addition to donations that will allow them to continue to match veterans and service dogs, they are also looking for volunteer puppy-raisers and trainers. If anyone is interested, visit nextstepservicedogs.org.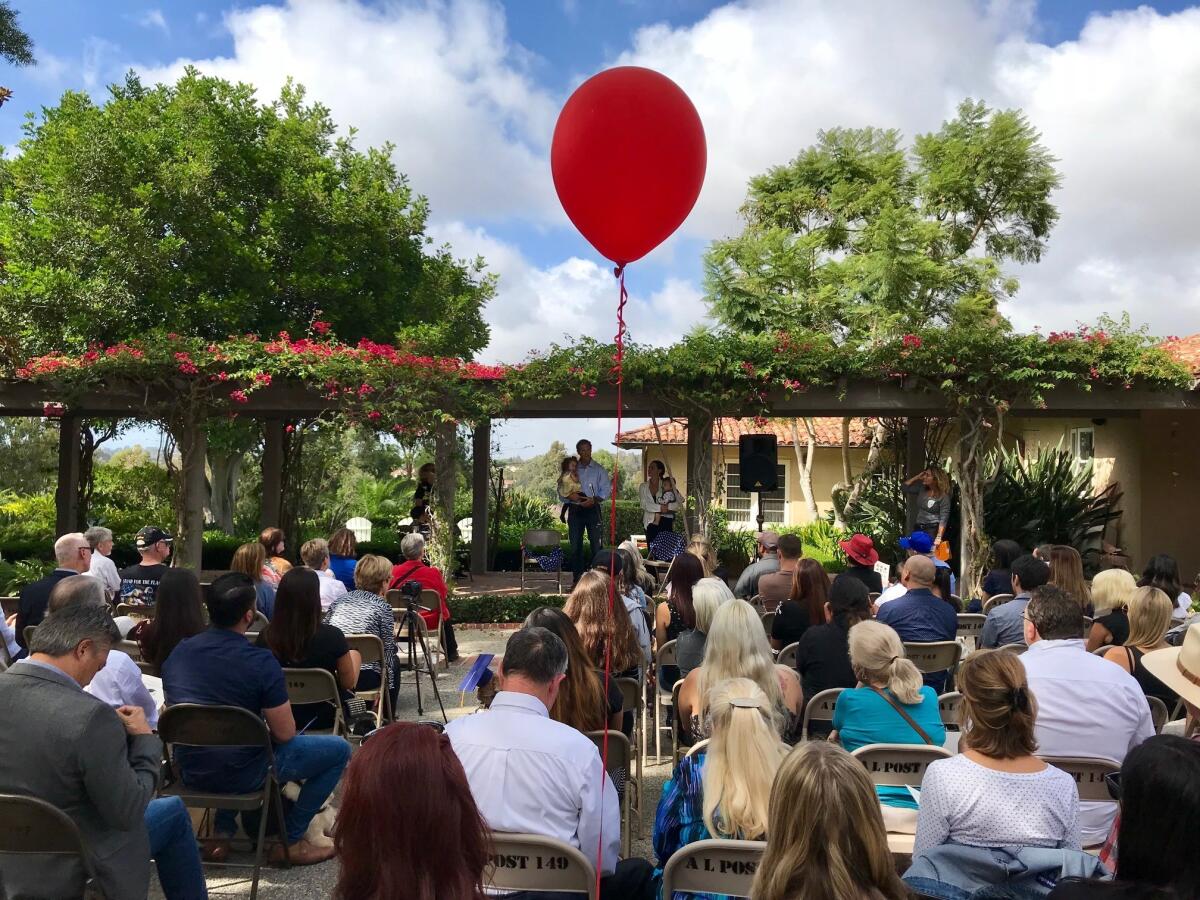 Get the RSF Review weekly in your inbox
Latest news from Rancho Santa Fe every Thursday for free
You may occasionally receive promotional content from the Rancho Santa Fe Review.