The McNally Company Antiques to close in Rancho Santa Fe village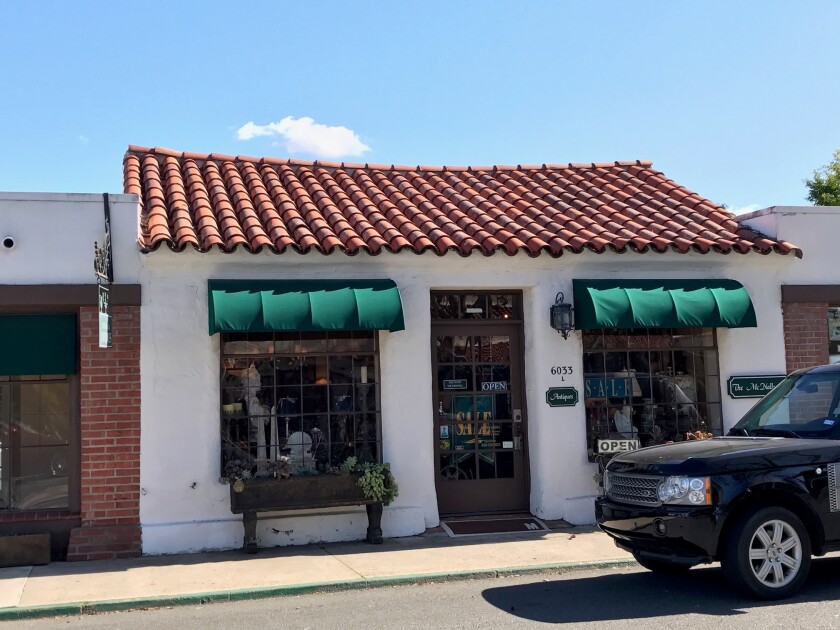 After 26 years in the Rancho Santa Fe Village, The McNally Company Antiques plans to close its doors.
"We have loved so many things during our time here and the best part is all the fabulous people we have met," wrote Connie and Bill McNally in a message to customers that is featured in this week's Review on the opinion page. "People who began as clients have become good friends and neighbors."
While the store may be closing, the McNallys will not be retiring.
"We plan to continue to buy and sell one piece or entire collections in order to serve the needs and wants of our specialized collectors, clients and decorators," McNally wrote. "We also will continue to conduct on site Estate Sales to assist people in downsizing their homes."
The doors will also remain open for at least a few months as a closing liquidation sale will continue until all of the merchandise is gone.
The McNally Company Antiques was the shop on the corner of Paseo Delicias and La Granada in the Rancho Santa Fe Village for 18 years until 2014, when they consolidated into a smaller space next door. The corner space has sat vacant for the last two years.
The decision to close was not an easy one for the McNallys and several factors were considered, but the foremost reason was the "drastic change in the village itself," as retail stores have disappeared.
"There never has been ample parking but now there is none. Since the close of the market over a year ago, we have witnessed a significant reduction in the number of people that come to town. People we speak with say there is no longer a reason to come to town, no shopping, no parking, and they can do their banking online," the McNallys' message reads. "The variety of people who headed the Association over the years have been very shortsighted in protecting retail in the village. Other communities have been able to find a balance between retail and commercial so both can thrive, yet for some reason we have not even attempted to do so."
"We are sorry to hear about the closing of McNally Antiques.We support all of the businesses in the Village and have taken steps to help our merchants succeed," said Christy Whalen, interim Association manager. "Twenty-two new angled parking spots were recently approved by the San Diego County Board of Supervisors. In addition, we are adding two-hour parking limits to 42 existing spaces to make parking more available for retail and restaurant customers. Finally, the Association is amending its regulatory code to offer incentives for building owners to bring more retail tenants into the Village to encourage people to shop in Rancho Santa Fe."
---
Get the RSF Review weekly in your inbox
Latest news from Rancho Santa Fe every Thursday.
You may occasionally receive promotional content from the Rancho Santa Fe Review.