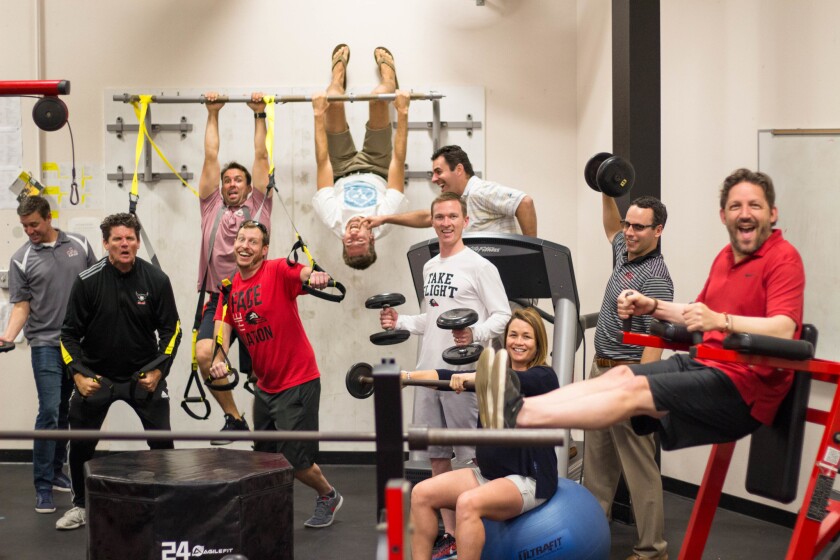 The Canyon Crest Academy Foundation brought in record revenues of $1.9 million this school year. Neighboring Torrey Pines High School Foundation also brought in $1.9 million in donations.
At the June 21 board meeting, outgoing San Dieguito Union High School Superintendent Eric Dill thanked the foundations for being the bridge between the schools and the parent community and providing many opportunities for parents to be involved in many different ways.
"There are many things we could not do without our parent community, who comes in, supports us and provides opportunities for students that we would otherwise be unable to provide," Dill said. "When parents give, they are donating for the experience of all students."
At Torrey Pines, TP Foundation President Shelley Stevenson said donations went toward athletics, academic clubs and the TP education fund. Funds were spent on things like campus beautification, Challenge Days, technology upgrades such as 80 new Chromebooks and an updated journalism computer lab, $20,000 in mini grants for items teachers need in their classrooms as well as contributions to AVID, which provides college readiness and counseling for minority and low-income students.
Canyon Crest Academy Foundation President Kristy Laliotis said they are working hard to enrich the experience of every student every day, thanking their over 1,249 donors who contributed an average of $272.
Laliotis said the foundation works with staff to fund items that are needed at school—$200,000 went toward the Envision arts program, which included a new orchestra shell and $400,000 went toward athletics which included outfitting the training room, coaches and transportation. The foundation also funded graduation, organized Grad Nite and provided new lunch tables on campus at the suggestion of students.
"We have a long list of ideas that the school will be implementing over the summer," Laliotis said.
SDUHSD Trustee Amy Herman remarked that while the financial support the foundation provides is important, all of the volunteer time that parents give is even more valuable.
"As you know, we're not a very well-funded school district. We get along with a lot less money than many other school districts in the state," board member Joyce Dalessandro said. "It's just phenomenal that we have those things because of the foundations and all of the hard work of parents and executive directors who do such an incredible job of keeping it going."
---