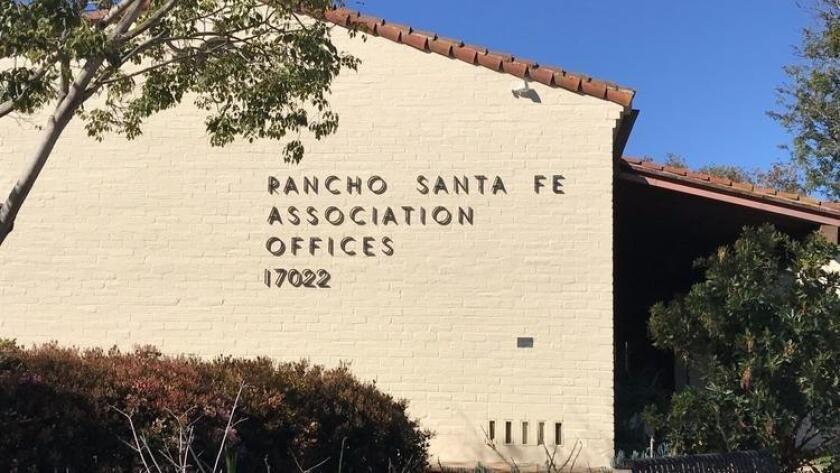 The Rancho Santa Fe Association has selected Race Communications as the internet service provider for its Rancho Santa Fe Connect project, bringing a 1 gigabit fiber optic network to every home in the Covenant.
At the April 5 board meeting, Association Assistant Manager Arnold Keene said the Association has been working with Race for about three years to get this deal done and cover the needs of all residents and business owners. Race will provide fast and reliable internet, telecommunications, TV and additional in-home wireless while the Association will construct, own and maintain the fiber-optic network.
Founded in San Francisco in 1995, Race specializes in building out fiber networks and offering gigabit internet service to communities throughout California, focusing on communities that larger carriers have long ignored.
"We have a lot of experience and abilities to bring state-of-the-art fiber optic internet service," said CEO and founder Raul Alcarez, who attended the April 5 meeting. "We're looking forward to getting started."
Keene provided the board with an update on Rancho Santa Fe Connect project's progress to date. The Association is looking to issue a request for proposals for the construction contract for the network in May with the board approving the selected contractor by June. The county continues its review of the project route—once it issues approvals and permits the Association will be able to break ground, hopefully this summer.
The $14 million project is expected to take two years to build.
Keene said the most commonly asked question is where the project will begin and who will be able to hook up and start using the network first. Roads that are in the county's queue for repaving would be targeted first for the installation of conduit as there is a two-year moratorium to dig up county roads after paving has been completed. Those priority roads include El Montevideo, El Camino Del Norte and El Mirlo to name just a few.
For those roads that have been paved recently such as San Elijo, Keene said they are working with the county to go into the shoulder to avoid impacting the new paving.
While the Association will fund construction of the fiber network, homeowners will be responsible for the cost of bringing the fiber to their home. Homeowners will have options in regards to how the conduit is installed or extended and on the customer side, Alcarez said they plan to begin engaging residents right away to get the process going while the network is being constructed.
"We will immediately start a marketing campaign getting everyone built from their home to the curb so when the connection backbone is available, they'll be ready to go," Alcarez said.
RSF Association President Fred Wasserman said before the project begins there will be a community meeting with further details and they are also planning a groundbreaking ceremony to celebrate what he believes will be a very exciting day for the community.
---