RSF School board election 2018: Meet the candidates
This Nov. 6 election, five candidates are vying for the two available seats on the Rancho Santa Fe School District board. Here is an introduction to the candidates, in their own words (in alphabetical order).
NOTE: Glen Griffin did not wish to use a photo of himself.
I am Ben Brown, alumni of R. Roger Rowe, and father of six children in our learning community. I have four children our schools; Boaz and Julian grade 6, Keani grade 4, and Lily grade 3. My future students are Sage, age 2 and R.J., nine months. Sage often assists me as coach of the basketball and lacrosse teams, helping in the classroom or at study buddies.
After graduating from Torrey Pines, I attended Providence College where I received a bachelor's degree in social sciences, ROTC, and led the lacrosse team, as captain, to a conference championship. I served in the US Army 2004 -2008, and successfully completed Army Ranger, Sapper, and Airborne School. I was a battalion operations officer, as well as, a combat engineer platoon leader. I was awarded the Purple Heart and Bronze Star. My wife and I are co-founders of 9 Week Warrior, a non-profit corporation, helping veterans and first responders.
What do you think is the biggest issue facing the district and what do you hope to bring to the board?
The Rancho Santa Fe School District is facing many issues. I feel the greatest challenge our district faces is a lack of trust and sense of security within the community. There seems to be a disconnect that can be addressed with communication. Effective communication is at the heart of any great school. It builds trust, encourages healthy relationships, support and participation with key stakeholders. The relationships we build at R. Roger Rowe are the backbone of the school.
Finding the right superintendent is critical to the success of our students, teachers and district. I have the unique experience and opportunity as an alumni, resident, and parent of current students, to address key issues of teachers and administration, support district goals for achievement and instruction, bridge gaps between elementary and middle school climates, and invite open communication that will build morale in our schools and district.
I have been building, leading and advising successful teams, my entire life. During my time in Iraq, I had the opportunity to assist with organizational change in volatile environments by advising the Ministry of the Interior in Baghdad, Iraq, as well as, the National Police. Leadership is an exercise in collective intelligence from people, assessing data, and creating a movement pattern. It also means building a great team, positive morale, and understanding details of the mission/goals at hand, and then executing the mission. It requires a strategy and a process, which can be simplified and achieved.
The most important asset in our community is its people, and the relationships within our district. I want to be part of the RSF School board to provide guidance, to assist and advise the leaders of our school in ways to safely and successfully navigate our district through the organization changes it is facing at this time.
As an attorney, I have years of experience with many issues that come before a school board. But, as a long-time resident, teacher and father with a young daughter at R. Roger Rowe Elementary, I am running because I'm concerned with the condition of our school district.
What do you think is the biggest issue facing the district and what do you hope to bring to the board?
Right now, our school district has a serious need for stability and committed leadership. Ensuring that we have an exceptional administration in place and working together to secure the safety and emotional well-being of our students, faculty and staff in this new era of school violence are immediate priorities.
But, we also need new board members who not only acknowledge their responsibility to provide students with top-tier curricula and extra-curricular activities, state-of-the-art technology, and advanced programs, we need board members who will take action to get it done so students can articulate successfully to excellent schools and leave our district with a solid, competitive foundation for academic success.
We need new board members who can hit the ground running and stay the course; who aren't afraid to make tough decisions; who will seek input, collaborate with all stakeholders, and balance the district's needs with the community's concerns.
Finally, our district needs new board members who can engage in open, respectful and constructive dialogue and begin rebuilding trust and confidence so we can tackle the complex issues that our district will face together. This is the kind of board member I will be, and I'd be honored to have your support.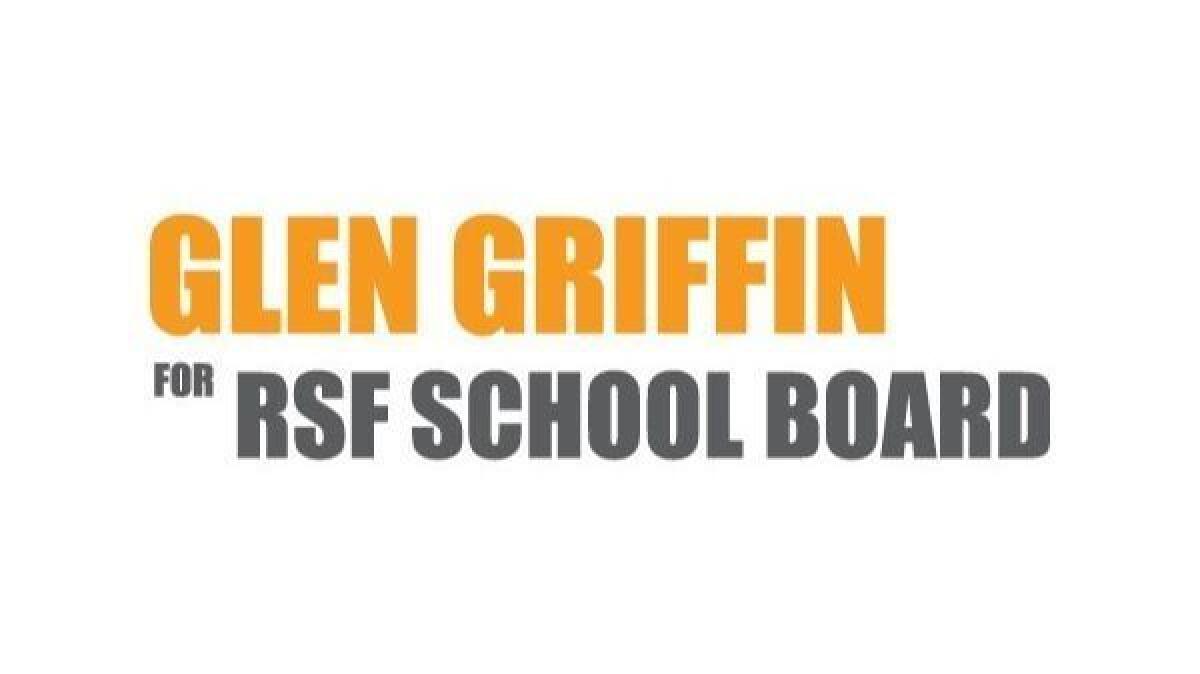 Glen and his wife Sarah moved to Rancho Santa Fe in 2012 in part so that their two sons could attend R. Roger Rowe. Glen is a lifelong entrepreneur with a master of science in business.
He is active with the school and in the community, assisting the Rancho Santa Fe Education Foundation, serving on the board of RSF Little League, coaching two baseball teams, and helping lead the RSF Beautiful Roads Group.
What do you think is the biggest issue facing the district and what do you hope to bring to the board?
Every Student Deserves a Customized Education
We can do even better for our kids. R. Roger Rowe is one of the top 5 schools in San Diego County. It is an incredible place to send our children, with extraordinary opportunities for all. Many families move to Rancho Santa Fe just to be able to attend the school. One crucial educational aspect, however, is being overlooked, and it is keeping us from being ranked amongst the best schools in the country.
In an era where everything is customized, from our homes, to our cars, to our clothes, why isn't the education of our children being customized? We need a program to effectively challenge students who have already met and are exceeding state-mandated standards.
Wonderfully, R. Roger Rowe has one of the greatest Individual Education Programs (IEP) in the state for kids in need. Many children who are not in the IEP, however, are not being given the educational opportunities they need in order to meet their highest potential. I am proposing a supplemental program to address students not covered by the existing IEP - those who will benefit from additional support, challenges, and a higher level of learning. An Individual Learning Program (ILP) would fill the gap and provide all of our students with an opportunity for individualized education.
Given our demographics and resources, shouldn't we expect that all our children be challenged to the level of their ability? With a superior educational program supplemented by an IEP and an ILP, R. Roger Rowe could become the top school in San Diego County and be ranked among the best the country.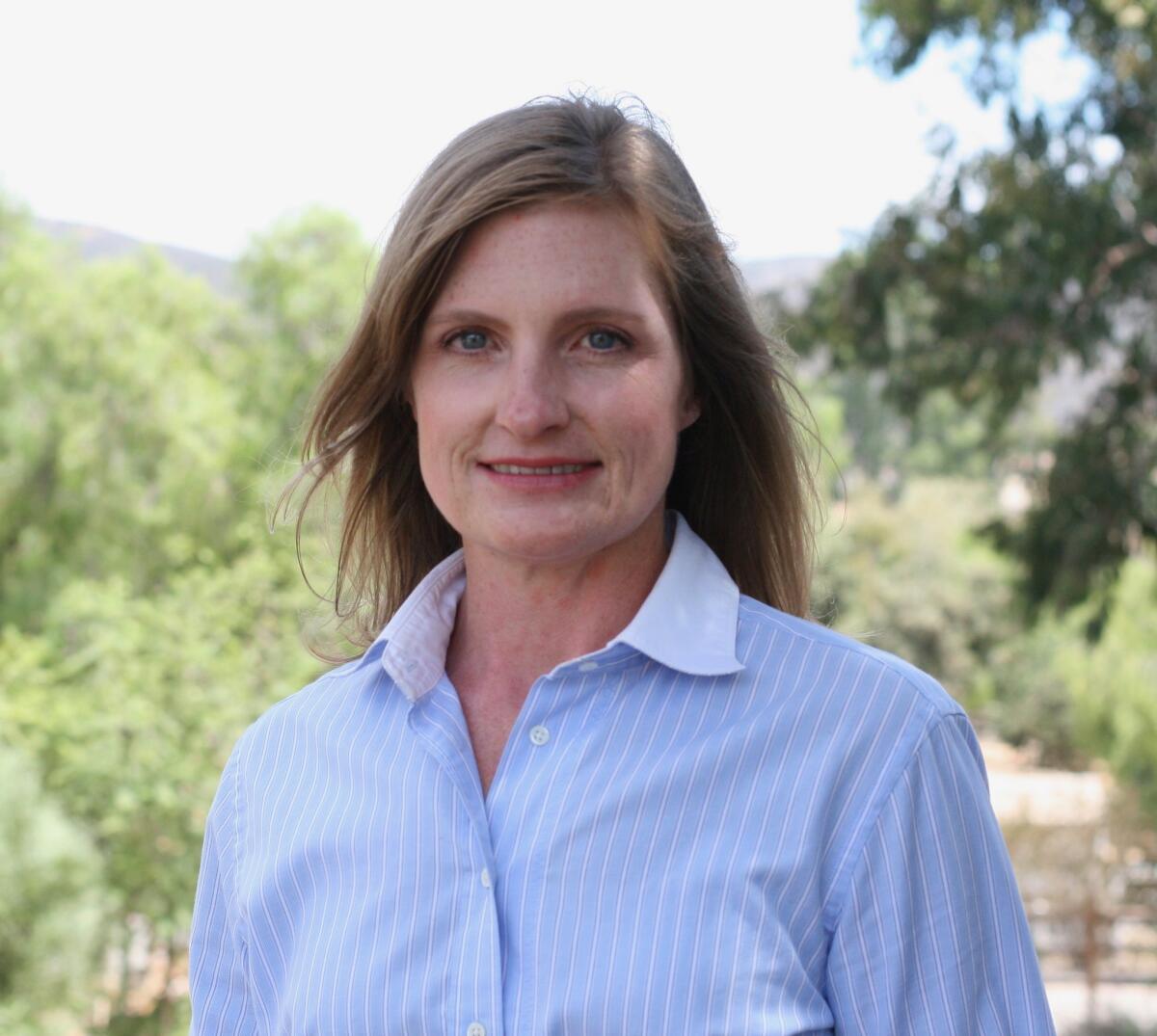 I grew up in Montana. After college, I moved to California and obtained my CPA license. My last professional position was with PricewaterhouseCoopers in the Los Angeles office. In 2011, when our oldest child was getting close to school age, we decided to move to Rancho Santa Fe because of the school. I have a fifth grader, second grader and kindergartner currently at Roger Rowe.
Over the last seven years in Rancho Santa Fe, I served on the Village Church Children's Ministry Commission and the DreamKeepers Project, Inc. Board. As my kids started attending Roger Rowe, I focused my time and energy volunteering at the school in the classroom and in various enrichment programs. I have actively supported the Rancho Santa Fe Education Foundation since our first child was in kindergarten and became a member of Scholar Circle three years ago.
What do you think is the biggest issue facing the district and what do you hope to bring to the board?
I want to preserve the unique learning environment for all children in our district. This district is one of the few remaining pockets in California where children can attend a top performing public school. I have been increasingly involved in the school over the five years we have been at Roger Rowe. I am the only candidate who has attended 16 of the last 21 board meetings. I started attending the school board meetings over a year ago to understand the issues.By attending these meetings I learned about the challenges facing the board, operations of the school, and financial health.
Because of this involvement, I am uniquely aware of the fiscal and administrative challenges facing the school. There are decisions being made that are negatively impacting the financial health of the school. After the former superintendent resigned, an interim superintendent was quickly appointed. Other than immediate promotions to fill in gaps on vacant administrative positions and hiring consultants, there is still little color given for these decisions or plan of action. I will make the tough choices to be fiscally responsible and put the dollars to work where it is most impactful, in the classroom.
A safe school is a place where learning can occur in a welcoming environment free of intimidation, violence, and fear. I will advocate to build an inclusive school community that is global in perspective embracing transparency with impactful parent involvement. We are one community composed of many families representing a broad range of viewpoints, cultures and backgrounds. Every student should feel valued, included and respected.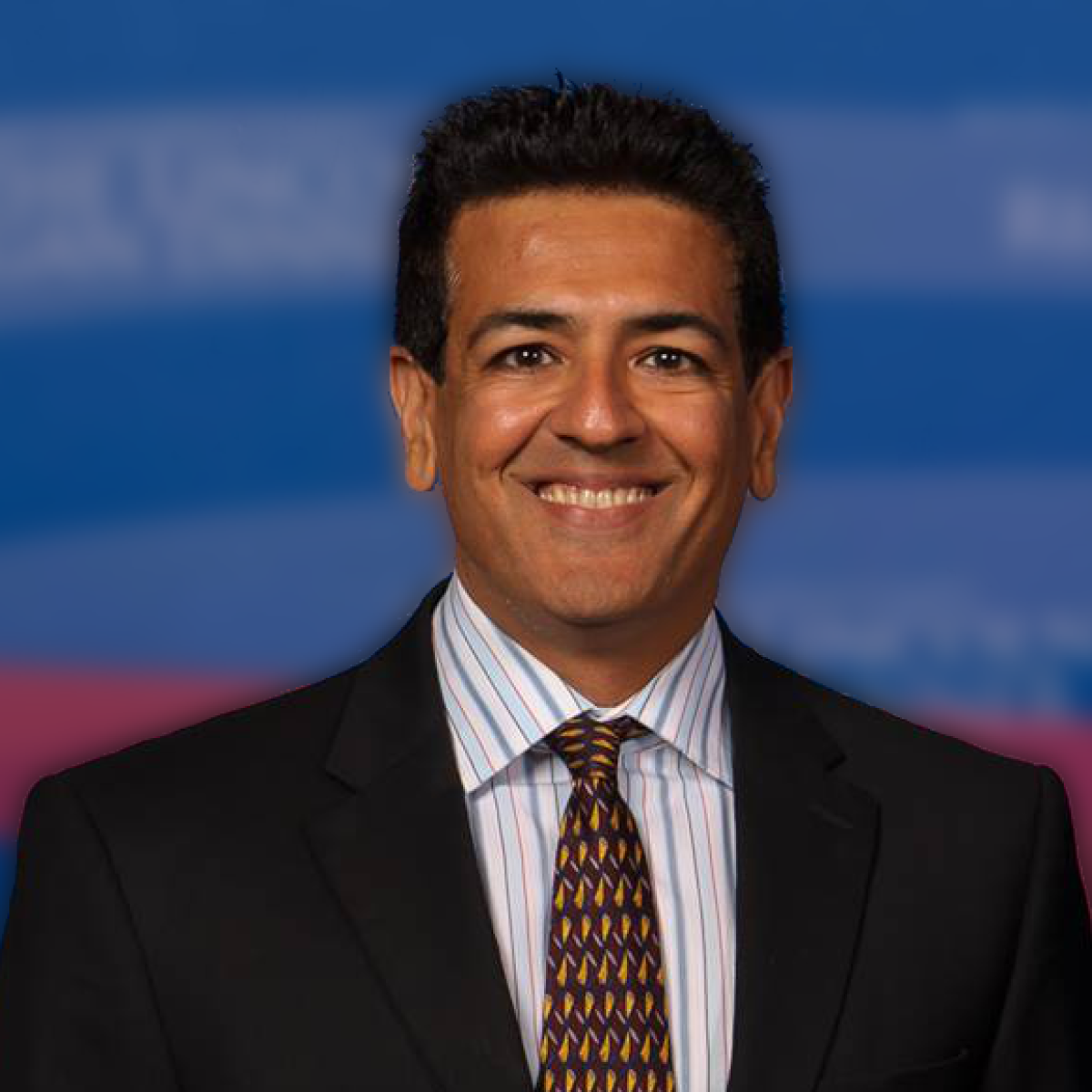 A San Diego native, Jee Manghani and his family have been in the Ranch for nearly a decade. They moved here primarily for the rural charm of the Covenant and for its excellent school district. Both of his children currently attend Roger Rowe. He currently runs a software business providing development services for his clients and has a product offering under development.He has been a general partner for a Value Investing Group for the last 15 years, focusing on the investment style in the vein of Benjamin Graham and Warren Buffett.
He is a member of the Scholars Circle for the RSF Education Foundation. He frequently volunteers for school events and has coached RSF Attack soccer. He volunteers for Light Partnership and other charities and involves his children in helping those who are less fortunate.
What do you think is the biggest issue facing the district and what do you hope to bring to the board?
Bringing the community together to form a cohesive school board is the biggest issue facing our district at this time. I am compelled to run for the school board so that I can bring people together to solve the issues facing the school and our children. My form of leadership is to listen to differing ideas, to find common ground, and to provide thoughtful leadership to the community. I believe this skillset is needed in the school district. I have already discussed many issues with residents across the wide spectrum of opinions and have formed a set of principles that we can all agree on. For example:
We need to immediately balance the budget. Thanks to state-level actions in Sacramento, local school districts are facing pressure to contribute more to pensions. Just four years ago, we contributed 11 percent to pensions. Now, we sit at 18 percent and by 2023, it will be 28 percent. If we don't take action now, our flexibility to prioritize spending in the future is at risk. This means making hard decisions today and looking ahead 10 years. I am opposed to tax increases, and this will always be my guiding principle.
Improving our curriculum and programs requires prioritizing within our existing budget to focus on those programs that would make our district attractive to new residents. We need to do this as a team. Our district has a unique advantage in that our small size allows us to be nimble.
I will also continue the current work by the board and parents to ensure school safety. Proper emergency protocols need to implemented and reviewed yearly.
I believe our school district is excellent, yet we can "do better", and I am committed to making this school the shining example for San Diego County. Please see more at jeemanghani.com.
Get the RSF Review weekly in your inbox
Latest news from Rancho Santa Fe every Thursday for free
You may occasionally receive promotional content from the Rancho Santa Fe Review.