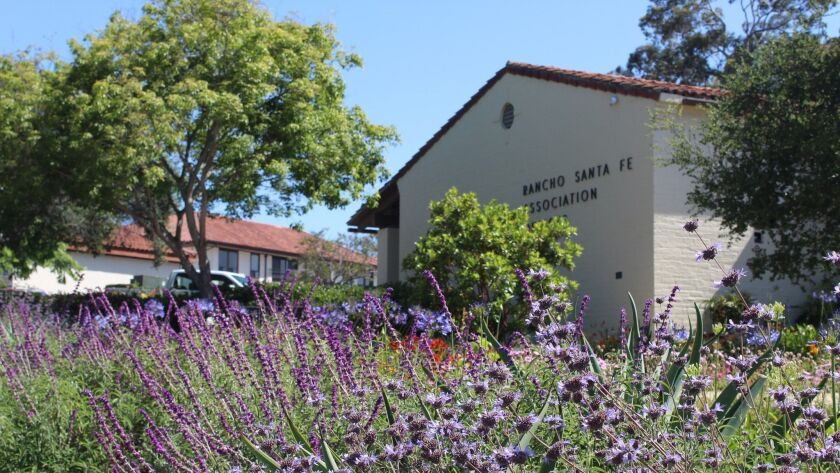 Michael Gallagher and Sharon Ruhnau were elected to the two Rancho Santa Fe Association board seats. There were 1,131 ballots cast in the spring election, representing a voter turnout of about 40 percent.
According to election inspector Bruce Bishop, Gallagher received 863 votes, Ruhnau received 731 votes and Fred Wasserman received 459 votes.
Of the 1,131 ballots cast, six were declared invalid as the residents voted for all three candidates, Bishop said.
The ballots were counted and the results announced at the June 12 RSF Association board meeting and Director Steve Dunn took the time to congratulate Gallagher and Ruhnau and called for a round of applause for outgoing President Wasserman, thanking him for leading the organization for the last three years.
Gallagher is a 13-year resident of Rancho Santa Fe and a retired CEO of Playtex Products. Gallagher was appointed to the board in November 2017 to fill the seat left vacant by Mike Licosati. He currently serves as a member of the Long Range Planning Committee of the RSF Golf Club, the ad hoc Water Committee, and as board liaison to the Osuna Ranch Committee.
Ruhnau is a 21-year resident of the Covenant and works as an attorney. She currently serves the Association on the RSF Governing Documents and Review Committee, the RSF Recreation and Trail Committee, and is a past member of the Osuna Ranch Committee and director of the Rancho Riding Club. She is a member of the RSF Tennis Club, the RSF Garden Club and a past member of the RSF Golf Club.
---