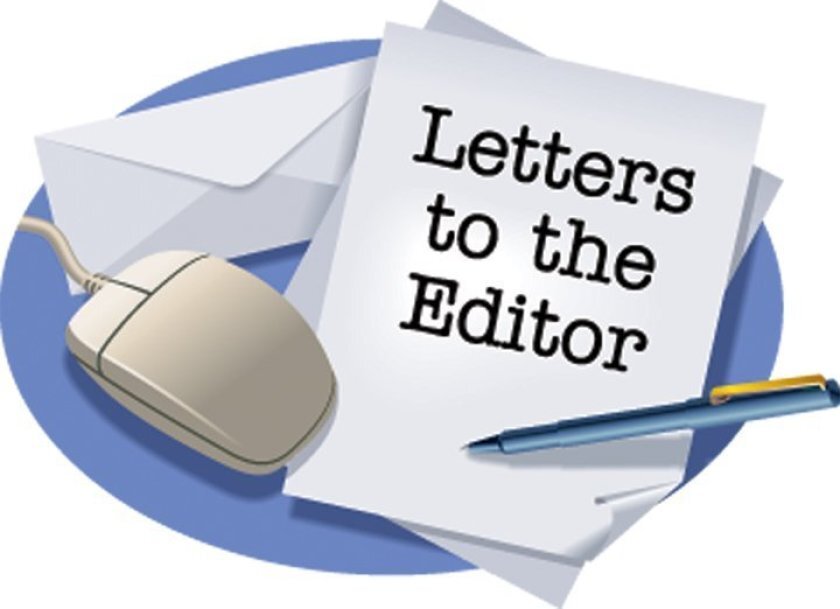 March 26 issue:
Gratitude and we will get through this together
During these literally unprecedented times, we'd like to offer our thanks and encouragement to the RSF Association and Golf Club staff for their unstinting service to our community -- often going above and beyond. During our 22 years in the Ranch, we have, above all, come to appreciate the strong sense of community -- even when we occasionally disagree. Now, more than ever, is when that community spirit will serve us best. Let's appreciate what we have, be guided by the advice of our medical professionals, and respect one another. We will get through this — together.
Bill and Sue Weber,
Rancho Santa Fe
Help support RSF employees and businesses
Hello Neighbors—
I hope you are all well. Call your neighbor, check in. Our unique Ranch needs our help!
Take advantage of the Golf Club restaurant being open—11 a.m. -8 p.m. daily, even Mondays for take-out orders. How great is that? Food is super—lucky us! Also, remember the town's other restaurants.
Most importantly, we need to keep this going and support those hourly employees—no food or drink orders/no jobs. Repeat: No orders/no jobs.
And it can only help them, if you occasionally drop off an extra $10-$20-$50 for their shared tip jars.
Yes, I'm very aware of the stock market, but the hourly workers aren't focused on that. They need help from us! These town workers have their own expenses, bills. We know many by sight or name. They are really our employees. Let's help them.
Supporting all of them will help them, us, and the economy. Every business that can remain open is imperative for our beautiful, unique country- U.S.A.- U.S.A.
Is this a test. Are we up for it?
Thanks, so much,
Nick Dieterich
Rancho Santa Fe
April 9 issue:
Helping our neighbors
I have seen so many RSF residents with oranges and other fruit on their trees. The Food Banks cannot accept citrus. However, the fruit can be donated to other facilities. Jewish Family Services, at 8804 Balboa Ave., San Diego, provides services for the homeless who stay in their parking lots for the night. I am sure there are others. During these uncertain times, more of our neighbors need help. Please pick the fruit and drop it off so it can be nutritious for others. Thanks so much!
Daryl Gelender
Rancho Santa Fe
April 16 issue:
Rowe teachers doing their best to make the rest of the school year worthwhile
As the community approaches the fourth week of "distance learning" at R. Roger Rowe, I must express my utter dismay at some of the opinions expressed in the April 9 virtual board meeting.
Listening to terms such as "disgust" used to describe my fellow teachers' genuine concerns as well as questioning whether or not we should even be receiving our full paychecks was disheartening to say the least. I certainly hope those parents who repeatedly mentioned that they are working from home while taking care of their own children have employers who show more compassion than what I saw on display at that meeting.
My colleagues and I have been working long hours and over weekends since March 16 to provide meaningful online learning. The attitudes and comments made at the meeting do little to inspire me to continue to work as hard as I have been, when it appears to be so deeply unappreciated.
Teachers do not go into this profession for the paycheck. We go into it because we love teaching your children. We are the professionals who know how to deliver instruction in the classroom and are now striving to provide the best virtual learning we can with very little experience or training.
I fervently hope that the comments made by those few parents were, in fact, a vocal minority. I hope that most parents understand that the teachers at R. Roger Rowe are honestly doing their best to make the rest of this school year worthwhile for your children. I encourage those who do feel appreciative to reach out to your child's teacher and let him or her know.
Beth Richardson, M.Ed.
Education Specialist
Rancho Santa Fe Middle School
April 23 issue:
RSF schools and teachers will remain great
I read with interest the letter titled "Rowe teachers doing their best to make the rest of the school year worthwhile" by Beth Richardson, M.Ed. (RSF Middle School), which appeared in the RSF Review's April 16 issue.
I appreciate her clearly stated thoughts regarding the RSF School board's recent virtual board meeting and her objection to certain parents using terms such as "disgust" in describing some of the teacher's concerns at the RSF School. She then noted the immense energy that her hard-working colleagues have applied to the "distance learning" program, which should earn our respect (with which I agree). This conflict resulted from a discussion at the virtual board meeting, which allows wide participation (particularly during the "COVID-19 vacuum").
My response to her letter might be "experiencing democracy is sometimes tough." I paraphrase Otto von Bismarck, the 19th century German chancellor, who stated "No one should see how laws or sausages are made. To retain respect for sausages and laws, one must not watch them in the making." In other words, politics is often a messy business -- and the school board meeting may be the closest that the average American citizen gets to "politics."
The RSF School board is responsible for establishing policies, which in the end become the laws that effect the education of all RSF children.
We have a highly educated, often opinionated, populace which includes varied intense views on educational topics.
Although sometimes presented in an annoying, even disrespectful manner, the board members need to hear these ideas if they are to be fully aware of all that is circulating in the community. The writer of this letter wants to be certain that the board is aware that the unfortunate words used during the meeting represent the thinking of a vocal minority (which is very likely). I am certain that our board has had great experience "hearing out" even those who speak disrespectfully -- followed by gathering all the facts and then making a reasoned judgment.
We are living through a hyper-charged period in our democracy with aggressive language, unfortunately, becoming the coin of the realm, promoted by the media and some of our political leaders. It would be nice to "throw out" annoying and disrespectful voices but a functioning democracy requires that all be heard. The "COVID-19 vacuum," with many at home looking for ways to "express themselves," has provided a "Zoom communication boom" that provides a megaphone for both the thoughtful -- who often say little -- and leaving much room for the reverberations of the disenchanted.
And so the the "sausage making" grinds onward -- and I am certain the RSF schools and their great teachers will remain at the top of the heap.
Dennis Wenger, MD
Rancho Santa Fe
May 7 issue:
Opinion: Grades, 'Credit/No-Credit' or both
On April 21, during the last San Dieguito Union High School District board meeting, the board had what some would consider a simple choice to make on a critical decision.
What type of grading system should the school district utilize during this school term?
a. Grades
b. Credit/No Credit
c. All of the Above
After three hours of focused discussions, the board majority (3-1-1) gave the superintendent direction to move forward on "Option B. Credit/No Credit." I strongly spoke out against the issuance of only C/NC this school term. Parents and students should be allowed the option to choose between C/NC or grades. As a parent, I would select grades, but allowing for Option C. "All of the Above" seems to work for everyone. Even in college, students have the choice between grades or C/NC. The advantages and disadvantages are well known and the choice is up to each student. Offering only C/NC appears to be an academic risk that could impact our students' academic futures. We also need to continue to motivate our students to reach higher. Do you really believe C/NC is a better motivator than grades?
This is an important decision for our college-bound students. As students pursue the colleges of their choice, grades may make a difference in the very competitive college acceptance process. Grades may also impact the ability for students to receive merit aid or scholarships. Our neighbor, the Carlsbad School District, just voted this week for "Option C. All of the Above." This will allow the students to choose a traditional letter grade for all courses (with GPA weight) or receive C/NC for all classes (with no impact on student GPAs). While many school districts are currently in discussion, all local private high schools (that I have spoken with) are giving grades as an option. According to the College Board AP Exam Webinar in April, 86% of AP teachers are still giving letter grades. Once again, the district students could be constrained when competing with students across the nation for admission and scholarships. Letter grades will also give our junior students a chance to improve their GPAs this semester, since ACT and SAT exams will not be required for college admissions in 2020-2021.
Our district is known statewide as a leader in academics. We raise our children to become future leaders and professionals within their chosen fields. Our children are educated here to conquer their challenges, reach their educational goals, and be successful in whatever occupations they choose. Our bar has never been simply "Credit or No Credit." Offering students a choice is a win-win option for everyone, so why is the district struggling to reach this conclusion? During these unfortunate and challenging times, the question is easy and the answer is obvious. What's best for the students? The answer is clear: "Option C. All of the Above" (grades or C/NC)!
Mo Muir
Vice President
San Dieguito Union High School District, board member
Students, parents protest SDUHSD's 'Credit/No Credit' grading system
For our San Dieguito Union High School District School board trustees, managing education through the global COVID-19 pandemic will be the most important test of their educational and political career. Their legacy will be defined on how they led/governed through this crisis.
While there is no precedent for managing education in a global pandemic, there is a precedent that establishes the district as high performing and demonstrates that our students are prepared for the next level. Given this elevated status, it is unbelievable that the district choose a "Credit/No Credit" grading policy.
The minute our students hit junior high they are bombarded with planning for college and the importance of grades on future success. This pressure is not restricted to the straight A students, AP students or the elite, it is applied to all students. Our students use grades for all sorts of reasons: to motivate or demotivate, to receive kudos, to please the adults, to torture the adults, to stand out above their peers, to demonstrate rebellion, to be the first in their family to go to college and on and on. Grades for the high school student are the very fabric of what drives them to achieve a goal. Students work really hard for a variety of reasons: to secure the highest GPA possible to get into elite colleges, to apply for Merit Scholarships, to just work really hard to get a 3.0 GPA so they can get to a UC campus, or to work to get 2.0 GPA so they can participate on the athletic field or play Tuba in the band.
What makes SDUHSD special is the push given our students to excel, be better — improve your grades, improve yourself and soar. Now – they are being asked to do the work, but not receive a grade?
One thing we can all agree on, no one knows the best answer. So, let's err on the side of caution and allow a choice, the same choice being given by UC system schools to their students and private colleges like USC.
Give the same choice as the millions of high school students in the three largest school districts in California (LA Unified, San Diego Unified, Fresno Unified) and many of San Dieguito's peers, Los Gatos/Saratoga, Alameda, Sacramento Unified, Sweetwater UHSD and Corona Norco, to name a few, being offered a choice of a grade with a hold harmless clause.
As leaders, this board has taken an extremely short-sighted (almost panicked) view and crafted a plausible excuse to justify their lack of decision. It is time to consider the short-, mid- and long-term ramifications on the psyche of a young mind.
The school board's primary role is to set policy, not the superintendent, or the San Dieguito Faculty Association, or the executive directors of the Foundations; it is the school board's job.
Demand our school board give our students the choice to continue to soar.
Wendy Gumb
San Dieguito Union High School District
Community member and long-time student advocate

---