Del Mar Country Club to host benefit for special operations forces
Golf event and gala is 12th annual fundraiser
In 2012, the Del Mar Country Club launched a benefit for Navy Seals returning from dangerous duties around the world.
When the club hosts its 12th annual Golf Outing and Dinner Gala on Oct. 7, the beneficiaries will include a much broader group of special operations forces members than the original fundraiser.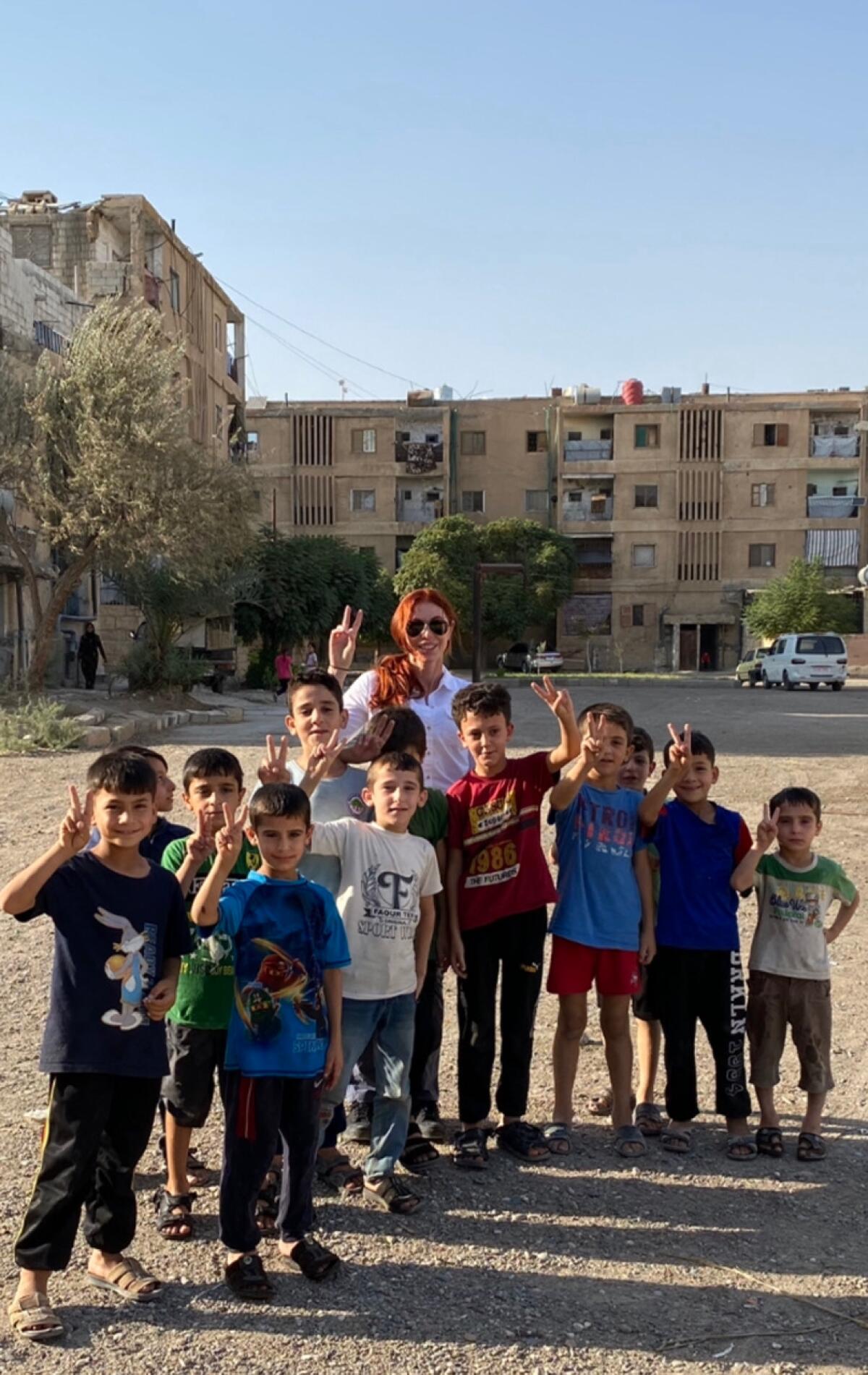 That's because in 2017, Dominique Plewes, the daughter of club owner Madeleine Pickens, founded Special Operations Forces Support.
It is a nonprofit foundation that finances an array of services geared to those who have returned from missions as members of special forces.
They include Army Green Berets, Navy Seals, Marine Raiders, Air Force operators and many other affiliated units.
"I started with another foundation that supports our Navy Seals," Plewes said. "But I felt personally that I wanted to include all branches of the military, not just our Seals, as I started to learn more. That's what spurred me to form SOF Support."
The event on Oct. 7 is scheduled to feature breakfast, bagpipers, a scramble golf tournament, cocktail reception, silent auction, dinner and a live auction.
Honored guests will be US Navy Seal Vice Admiral Collin Green and Green Beret Chief Warrant Officer Nick Lavery. Entertainment will include comedian Lenny Clarke. More information can be obtained by visiting sofdinner.com.
The evening gala, including dinner, will be held in the club's spacious ballroom.
"This year, we'll be back inside the ballroom," Plewes said. "We've been in a tent the last two years because of Covid. We're excited to be back inside in the ballroom where we'll have both of our honored guests as speakers as well as some amazing live auction items."
Dominique Plewes had a military connection long before her mother and stepfather Allen Paulson purchased the club in 1993.
Madeleine Pickens' first husband and Plewes' biological father, the late Robert Richter, had been a Navy doctor. Plewes said he headed a four-man surgical team that treated wounded Vietnamese villagers.
After Richter died, Plewes said, she discovered he had been the recipient of a Purple Heart. She was told by an acquaintance of her father that the medal may have come during participation in a clandestine operation during the war.
In launching SOF Support, Plewes said she shaped an organization that responds to real needs of special operations forces and their families.
Those needs include assistance with mental health issues, responding to family emergencies, holding family building events and making the transition to civilian life with roles in which their experiences and knowledge are used.
"Many of theses operators and their families became my friends and became my children's friends," Plewes said. "I lived through their wives' eyes through deployments at the height of ISIS and some of these wars in Afghanistan.
"I saw the toll that it took on their children, on their family life and on the men who came back broken. I think we can be honest about that now. Most of these guys have a facade and they keep it together, but it's not easy."
A new initiative of the organization is a fellowship program sponsoring special forces veterans to take on roles working with Congress in Washington.
"We call it 'transition with meaning,'" Plewes said. "We are able to give these guys that are transitioning out an opportunity to take some of the skills they've developed and use them to help shape legislation and (assist) Congress members who may or may not know some of this information."
Plewes has made a point of learning what special forces members experience and the situations they confront. On her own dime, she emphasized, she has traveled to places such as the Ukraine, Indonesia, Iraq, El Salvador, Rwanda and Syria. Some of these areas are in what are defined as Gray Zones, she said.
"Gray Zone operations are in the space between war and peace," she said. "What our adversaries are really good at — Iran, China, Russia, Hamas, Hezbollah (and) illicit organizations (such as) cartels — is operating in that Gray Zone and doing things that really affect our national security. They're not enough to cause war but they're enough to cause us problems.
"What our special operations do very well and why they're vital to our national security is they're able to work in these Gray Zone areas."
While Gray Zone operations may not carry the overt threats of all-out combat, they still take their toll on special forces members in terms of risks and duress.
"I wanted to roll up my sleeves, go on the ground and educate myself to see what we can do different," she said. "What's working and what's not working? I want to be able to take that information and come back and quite frankly educate average Americans: Did you know that this was going on? And be able to tell you about it."

Get the RSF Review weekly in your inbox
Latest news from Rancho Santa Fe every Thursday for free
You may occasionally receive promotional content from the Rancho Santa Fe Review.