Author PJ Adams to speak at Rancho Santa Fe Library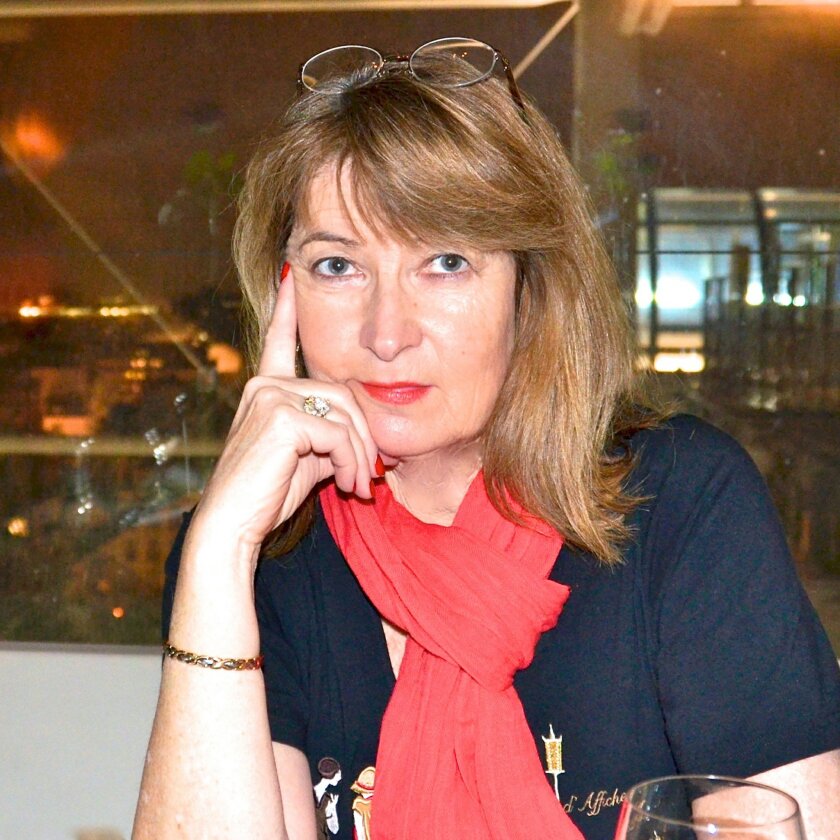 With a goal to produce a book series focused on France that adds a personal experience twist to some of the country's famed locales and culture, author PJ Adams has created her Intoxicating Travel series.
A California native and San Diego State University alumna now living in Orange County, Adams will be speaking about her latest in this series, "Intoxicating Southern France," at 11 a.m., on Friday, Sept. 25, at the Rancho Santa Fe Library.
The book — published through Meandering Trail Media — along with Adams' prior book, "Intoxicating Paris," are both Amazon best sellers that offer a unique approach to travel guides, largely because of Adams' professional background as a psychotherapist. She will touch on both books at the event.
Attendees will be treated to a full-color slide show of images from Adams' travels, along with a YouTube video of a sampling of her latest book set to music.
Adams will talk about her experiences while she collected content for her travel guides and answer audience questions, which she commented are usually the most fun for everyone.
"People often ask me, 'Where do you stay in Provence? Where did Grace Kelly live? What were the wines that you tasted? How did you get in there?'" said Adams.
As a practicing psychotherapist, her foreign travel writing includes relational and family dynamics and customs specific to the region.
"I meet people, and they tell me their stories. They have me meet their children, spouses and grandparents, and often we become lifelong friends," she said about these unusual relationships.
"This is not just traveling on a tour bus, this is about meeting people and feeling their enthusiasm," said Adams, who commented that she is a collector of stories, a passion that began in 1990 when she first traveled to France. She likes to write about these stories and share them, as "it gives life to travel," she said.
For "Intoxicating Southern France," Adams explores the impact of creativity on the area — for example, Van Gogh in Arles and Grace Kelly in Monaco. "I also highlight the specialty food and wine products," explained Adams, who takes readers through the history and cultural aspects of an area.
The book features the French Riviera with tips on how to maximize enjoyment there. Then it moves to Provence, where Adams writes about not only the people, history, cuisine, and wine, but also the traditions that make it a popular travel destination.
"I then move on to the Languedoc and Dordogne where I explore the famous castles, fortifications, prehistoric caves, and food and wine there. And finally, I write about the Bordeaux/St. Emilion region and tour some of the grands crus estates and talk about how to uncork the wine culture that permeates the area," Adams said.
The juxtaposition of travel, writing and psychology evolved from her family, which owned a travel agency when she was a child. As an adult, Adams worked in international publishing, traveling globally to attend book conventions, before she switched gears and became a family therapist and an acclaimed published travel writer.
Today she works side-by-side on her publishing career with her husband of 15 years, John Birkhead, who partners with her on the tour guide series.
"This is our couples way of traveling and doing our life's work together. We really enjoy it," said Adams of the partnership.
Their books are being featured in France Magazine and on the Complete France website. Looking ahead, they are working on a "Greater Paris" collection, starting with the Loire Valley and Champagne, said Adams. Future destinations will include England, Austria, and wine country California.
Visit www.meanderingtrailmedia.com for information on "Intoxicating Southern France."
---
Get the RSF Review weekly in your inbox
Latest news from Rancho Santa Fe every Thursday for free
You may occasionally receive promotional content from the Rancho Santa Fe Review.