Village Church premieres 2nd season of 'Profiles of Faith & Work' video series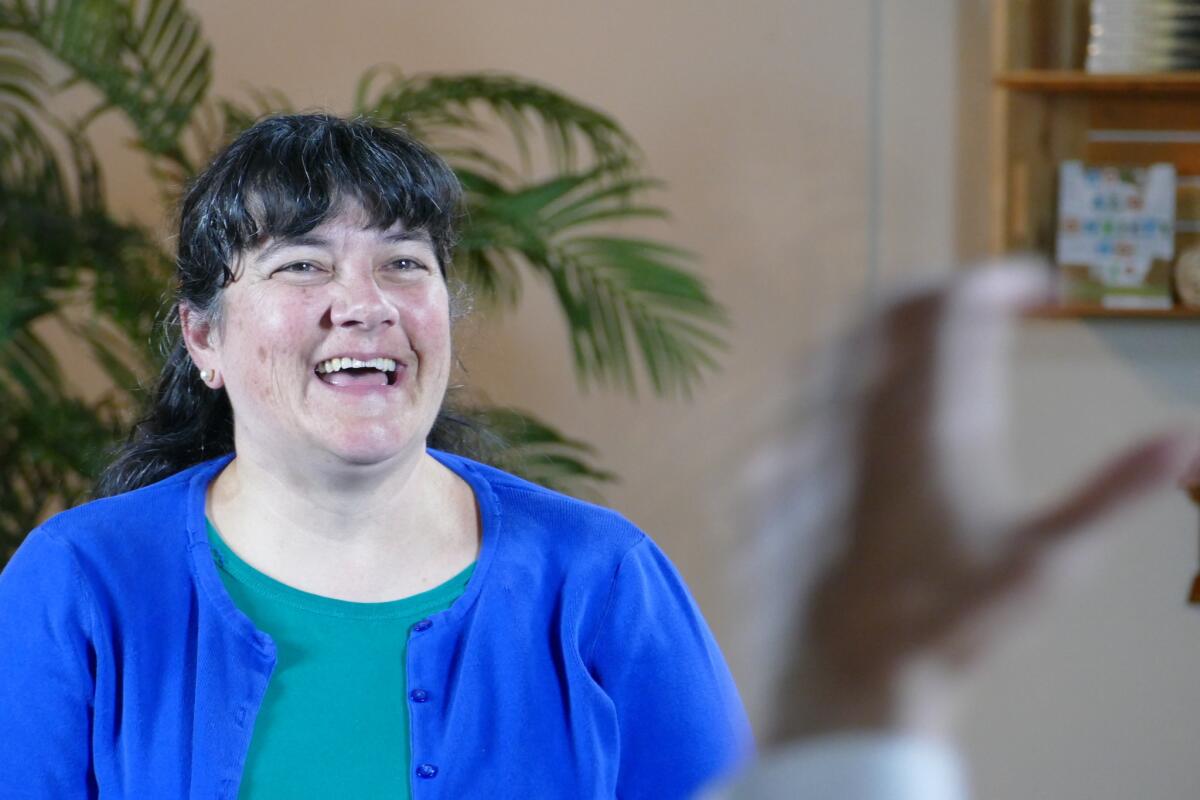 The Village Church's Faith & Work Initiative is back for its second season of "Profiles of Faith & Work." This video series shares the compelling testimonials of 10 sets of Village Church members who tell inspiring stories of the varied ways they live out the Christian faith in their workplaces, in the public arena, or in retirement. The ministry kicks off season two with featured profile Dr. Maria Zack.
Zack, PhD, is Professor and Chair of the Department of Mathematical, Information and Computer Sciences and the Department of Physics and Engineering, and Special Assistant to the President for Planning at Point Loma Nazarene University. She is also involved with the Plant with Purpose organization, which works to reverse deforestation, and supports the arts as a board member for the Lamb's Player's Theater. She has also been a trustee of the Medical Benevolence Foundation. Zack is an Elder and is an active member of the Mission Commission at the Village Church, as well as the Faith & Work Initiative.
"The Profiles in Faith & Work video series inspires community members in this region, and through social media, individuals and communities beyond San Diego North County with practical ways in which people of faith live out the vision, mission, and values of Jesus Christ in their industry," says The Rev. Dr. Neal D. Presa, associate pastor at the Village Church and staff coordinator for the Faith and Work Initiative. "We are pleased that Maria Zack's testimony kicks off this second season. Maria is a seasoned leader who cares deeply about faith, vocation, and service. Her background in cybersecurity and in the defense industry, together with her current roles in academia as a mathematician is living proof of faith in action and active faith, fulfilling vocation with excellence and the gifts that God has provided."
The Profiles in Faith & Work 2018-2019 video series shares the public witness of 12 Village Church members who live out the Christian faith in their workplace or in retirement as a way to inspire all of us and to show the many ways the faith can be lived.
To view other videos in this series, visit villagechurch,org/profiles-of faith. To learn more about the Faith & Work Initiative, contact nealp@villagechurch.org or (858) 756-2441, ext. 104.
For more information on the Village Church, visit villagechurch.org or call (858)756-2441. Stay connected by liking The Village Church on Facebook and Instagram @VillageChurchRSF.
Get the RSF Review weekly in your inbox
Latest news from Rancho Santa Fe every Thursday for free
You may occasionally receive promotional content from the Rancho Santa Fe Review.