Expert to speak on 'Discovering The World's Oceans' at Village Viewpoints event in RSF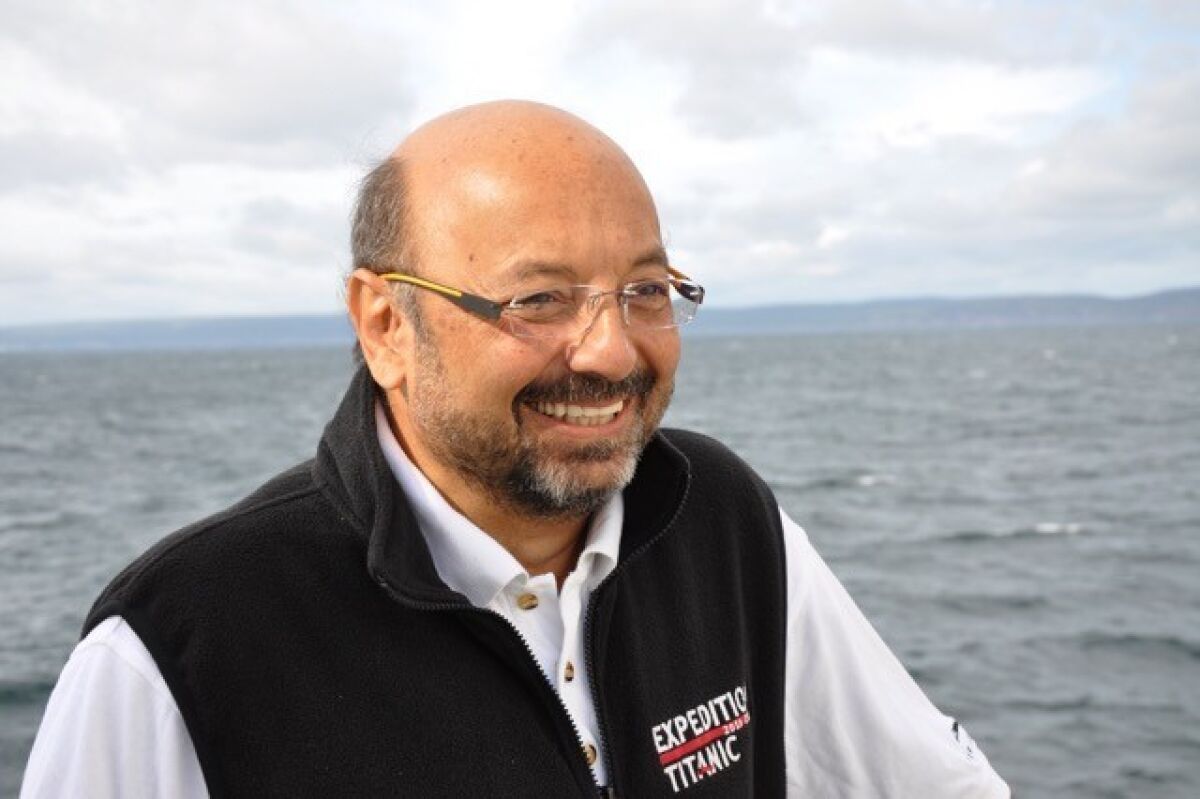 David Gallo, Ph.D., an internationally renowned oceanographer and explorer, engages audiences throughout the globe with visual imagery of the astonishing world existing below the surface of the world's oceans. He will present to the community on Sunday, Oct. 28, about the fires, lakes and fascinating sea life that exist in the oceans of the world. He will also be sharing information about his current work on the RMS Titanic.
Gallo has been on the forefront of ocean discoveries for 40 years, primarily in his long-term role as the Director of Special Projects for the preeminent Woods Hole Oceanographic Institution. He currently serves as Senior Advisor for Strategic Initiatives and Programs at RMS Titanic Inc., having previously served as Senior Advisor for Strategic Initiatives at the Center for Climate and Life of the Earth Institute at Columbia University. He co-led the successful international effort to locate the remains of the Air France Flight 447, and with only eight percent of the oceans explored, remains a foremost figure in ocean exploration today.
In recognition of his role in exploration and communications, Gallo is a 2014 recipient of the Explorer's Club Lowell Thomas medal. He is a co-recipient of a Computerworld-Smithsonian Award, an elected Fellow of the American Association for the Advancement of Science and a TED-All Star. He is a member of the XPrize Deep Ocean Advisory Board and James Cameron's Deep Ocean Task Force.
Gallo has appeared in numerous documentaries (Discovery Channel, History Channel, National Geographic). He has also been featured on numerous televised news programs (Larry King Live, Weather Channel, PBS Need to Know, MSNBC, NBC Today show, and Face the Nation) and is currently a CNN Ocean Analyst.
Gallo will speak on Sunday, Oct. 28, in the Fellowship Center of the Village Church in Rancho Santa Fe. Wine and hors d'oeuvres will be served beginning at 6 p.m., with Gallo to begin speaking at 6:30 p.m. Time will be allowed for audience questions. Advance ticket purchase is recommended and is $30 for adults and $10 for students through Oct. 19 at 5 p.m. After this time, any remaining adult tickets will be $35. Tickets may be purchased at www.villageviewpoints.com.
Get the RSF Review weekly in your inbox
Latest news from Rancho Santa Fe every Thursday for free
You may occasionally receive promotional content from the Rancho Santa Fe Review.