John Silverwood to speak about his 'Journey of Redemption' at RSF Toastmasters meeting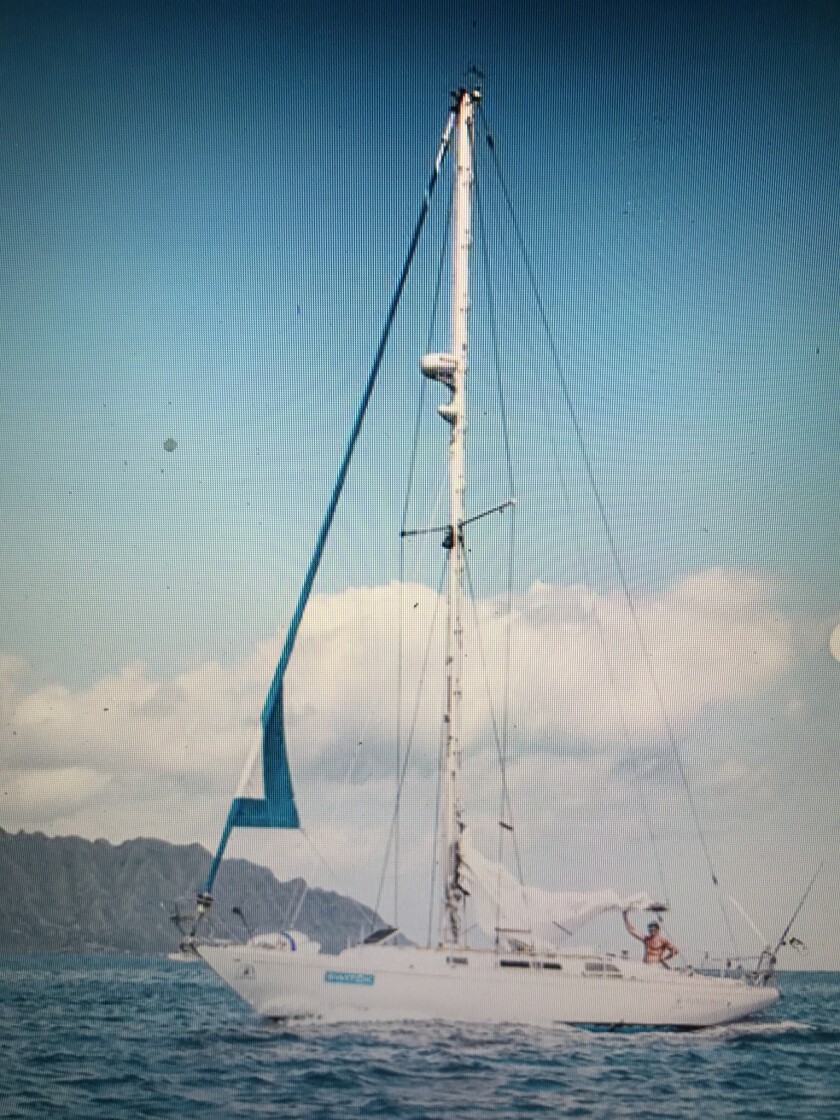 Author, sailor, adventurer, and local businessman John Silverwood will be the guest speaker at Rancho Santa Fe Toastmasters on June 5 at 5:30 p.m. His topic will be "Journey of Redemption." The public is welcome at this free event.
A little over a dozen years ago, John Silverwood and his wife, Jean, decided the time was right to give their four children a taste of thrilling life on the high seas. Their year-and-a-half-long journey aboard their 55-foot catamaran took them halfway around the world and included times of excitement and adventure as well as times of boredom and monotony.
Then one night, alone in a remote stretch of the South Pacific, their boat hit a poorly chartered coral reef and began to sink. Moments later John would lose his leg and an impossible amount of blood. No one responded to the desperate calls of Mayday! Mayday!
Their dramatic and harrowing story of shipwreck and miraculous deliverance was subsequently captured in print (numerous magazine and newspaper articles and their own book from Random House, Black Wave) and TV specials such as the CBS show 48 Hours. A feature-length movie is in the works.
Despite his exceedingly traumatic brush with death and the loss of one leg, John's spirit of excitement and adventure has continued undiminished. Three years ago, John and Jean began a nonprofit sailing outreach called GodSwell which provides sailing opportunities for the disabled, cancer patients, and others, and also hosts special events such as graduation celebrations and weddings. Recently John accomplished a three-week, solo sailing trip from San Diego to Hawaii—his "journey of redemption."
Rancho Santa Fe Toastmasters meets at the Rancho Santa Fe Library on Tuesday evenings from 5:30 to 6:30 p.m. Guests are welcome. For more information or to make reservations for the event featuring John Silverwood, please contact Gwen Mecklenburg at (858) 756-8759 or gwenmeck@aol.com. RSF Library address: 17040 Avenida De Acacias, Rancho Santa Fe.
---
Get the RSF Review weekly in your inbox
Latest news from Rancho Santa Fe every Thursday.
You may occasionally receive promotional content from the Rancho Santa Fe Review.