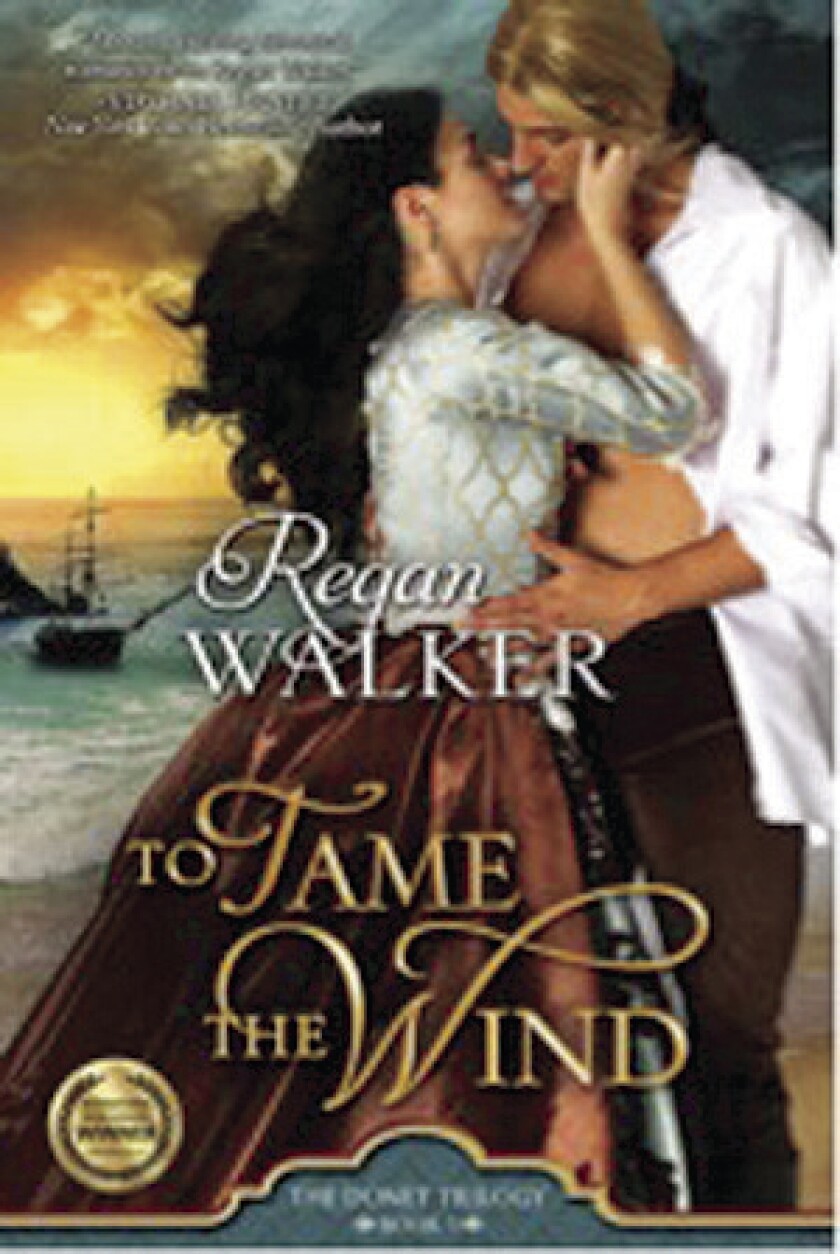 Local author Regan Walker, who writes historical fiction, will speak at the Rancho Santa Fe Library Tuesday, March 27, at 10:30 a.m. Walker will talk about her latest book, "To Tame the Wind," as well as other award-winning books she has written. She will have copies available for purchase at the event as well. Visit www.reganwalkerauthor.com
The Q&A below was submitted by the RSF Library.
Where you were raised and where do you live now?
I was raised in Southern California, Los Angeles area. Since the early '90s, my home has been San Diego.
Have you always loved to write or did the passion develop over time?
I did always love to write but when I was practicing law, my writing was on subjects related to my clients' issues. Nothing so fun as historical fiction.
How did you get started as an author?
My best friend told me I should write a historical novel as I loved to read the deep historical romances. So I did. My first one was Racing With the Wind, published in 2012.
Please describe your writing process? Do you outline your stories or do you just start writing? Do you model your characters after real-life people? Do you listen to certain music? Do you write at a certain time?
I generally do my research first, for the era and the specific events. This can take weeks and it continues as I write the story. Once I have the history, I usually go to the lead characters. Sometimes I know who they will be before I even do the research. Authentic names for the era are important so more research! I might develop a timeline but I don't outline or plot. (I didn't like outlines in school either.)
All of my books feature real historic figures blended in with my fictional characters.I do write to music. I have playlists and sometimes I select particular musical scores as background for my writing. None have lyrics, however. Generally I write in the late mornings and afternoons but it varies.
Have you always loved reading or did you learn to love it over time?
My mother taught me to read when I was 4 and took me to the library every Saturday morning. By the time I was 8, I'd read the entire fairy tale section. I've been an avid reader ever since.
Do your characters ever talk to you outside of writing? Like when you're out and about and you see something, does a character's voice/thoughts pop into your head? If so, do they talk to you even after you've finished the book?
Yes, I hear them as I'm writing a book, rarely after. But I do think of them and miss being in their stories and in their heads.
This is like asking a mother which child is her favorite, but which one of your books is your favorite? Do you have a favorite character out of the ones you've written?
I have a favorite character, yes. It would be Jean Donet, comte de Saintonge, former pirate and privateer, a nobleman with a deep sadness from a past loss who eventually finds love again. He first enters the picture in To Tame the Wind, shouting orders to his men from the deck of his ship. And then has his own story in Echo in the Wind. But he'll be making appearances in the one I'm writing now, too… A Fierce Wind. Those three books comprise the Donet trilogy of Georgian romances set in the late 18th century.
---