Ballot proposition pros & cons topic of AAUW meeting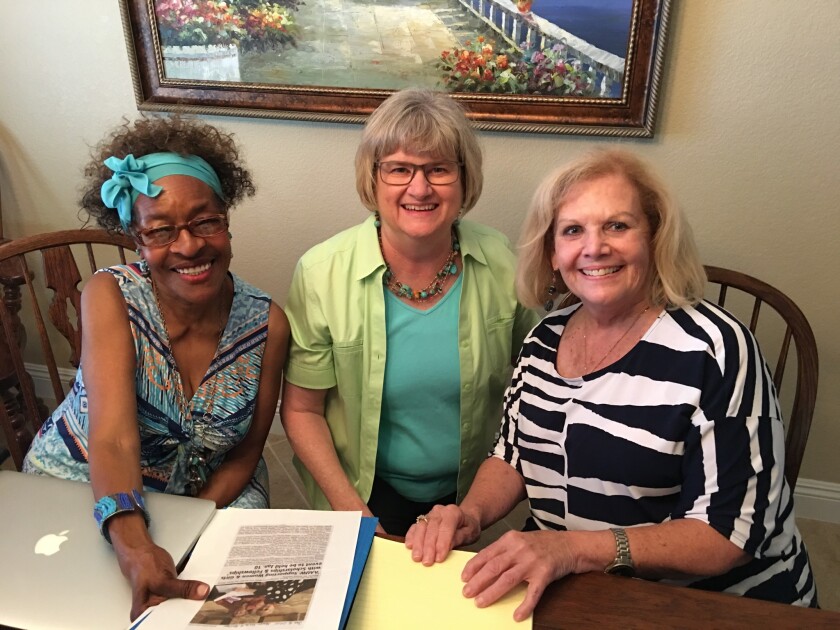 The public is invited by the Del Mar-Leucadia Branch of the American Association of University Women to a presentation on the pros and cons of the propositions on the November 2018 ballot. The AAUW event is Oct. 13, 10 a.m. to noon at the Encinitas Community Center, 1140 Oakcrest Park Drive, Encinitas.
Representatives from the League of Women Voters North County San Diego will discuss the state propositions as well as San Diego County and local city measures. Each presenter will discuss the key issues of each proposition, what the consequences of a "yes" or "no" vote will be, how the propositions are funded and by whom, and the important facts surrounding the propositions. Attendees will receive materials to use in following the discussion and taking notes as well as information on how to research further on unbiased websites.
The Del Mar-Leucadia Branch of AAUW serves the North Coastal communities of Carmel Valley, Del Mar, Solana Beach, Rancho Santa Fe, Cardiff-by-the-Sea, Encinitas, Olivenhain, Leucadia and Carlsbad. The branch raises funds for scholarships for local college students, as well as local middle school girls attending AAUW's Tech Trek, a math and science camp at the University of California San Diego. For more information, visit delmarleucadia-ca.aauw.net.
AAUW advances equity for women and girls through advocacy, education, philanthropy and research. Membership is open to all graduates who hold an associate or higher degree from a regionally accredited college or university. AAUW values and seeks a diverse membership. The Del Mar-Leucadia Branch reflects the varied interests of its members with informative, educational monthly meetings and special interest groups such as dining groups, book and movie groups, and bridge. For information, contact Michele McNeil, membership@aauwdml.org
---