RSF Women's Fund awards grant to VETS-Beyond the Uniform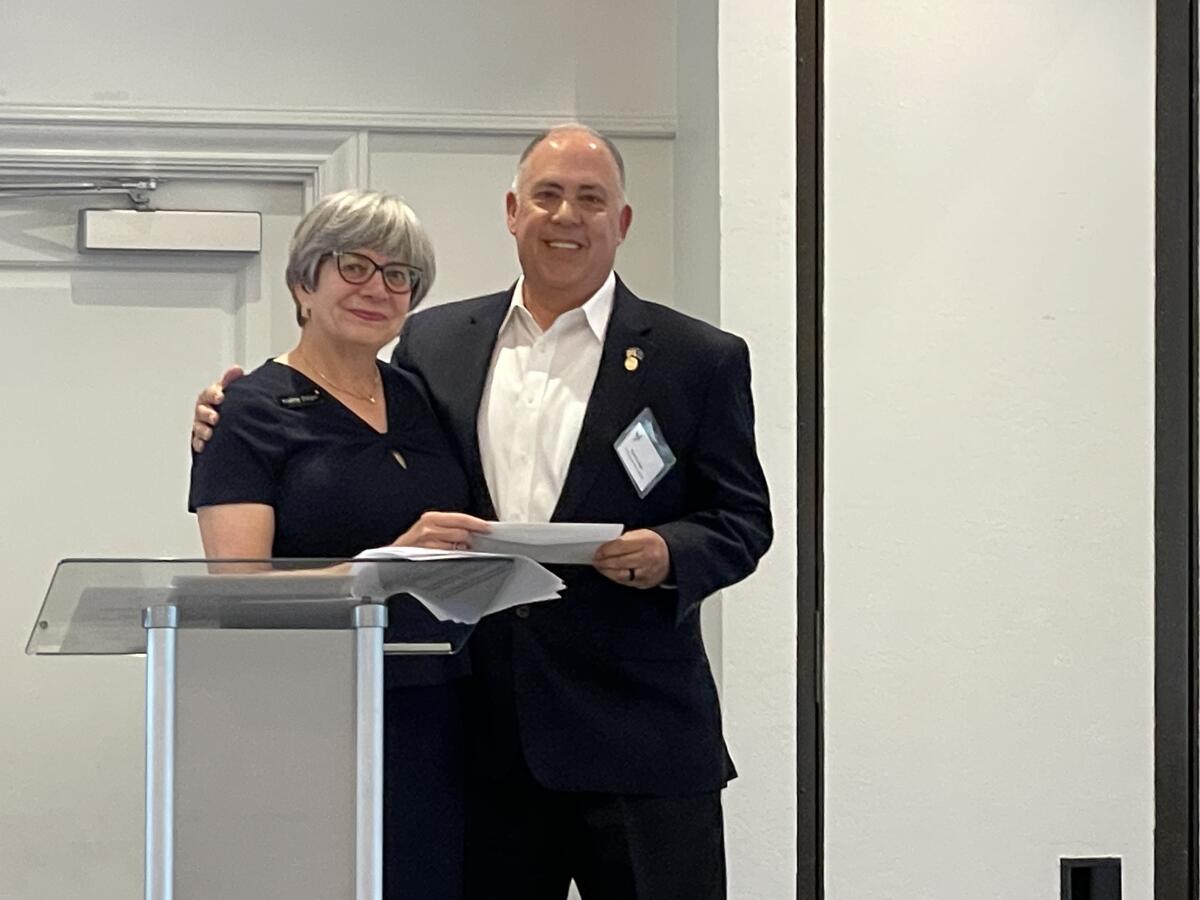 The Rancho Santa Fe Women's Fund awarded a $25,000 grant to VETS-Beyond the Uniform as part of the $442,000 they invested in the local community for 2023, according to a news release. This grant offers veterans and their spouses free access to specialized assessments, one-on-one coaching and mentoring, video interview packages, and hundreds of workshops.
These resources are designed to provide the necessary skills and certifications to integrate into the civilian workforce successfully. Statistics show that a growing number of veterans need help keeping employment, up to 74% leaving by their second year. This integrated, comprehensive program builds upon core skills while reducing the shock between military and corporate cultures during the journey toward a successful civilian career.
Funds will cover services for approximately 120 military veterans and spouses in the San Diego community.
"VETS - Beyond The Uniform wants to express how truly impactful the $25,000 grant from Rancho Santa Fe's Women Fund has been. This support has allowed us to make a significant difference in the lives of veterans and military spouses in North County, San Diego, and San Diego City. With this funding, we've been able to reach more individuals, providing important initial skills assessments and continuous guidance through mentoring, coaching, and training. All of this combined has opened doors for these incredible people who've honorably served to find success in their civilian careers," said Mally Mancilla, co-founder and executive director of training, in the news release.
"This program is very well-rounded. It addresses communication skills, personality assessments, cultural differences between the military and civil organizations and offers specific skills needed to obtain and develop successful careers," said Kathleen Sage, grants committee co-chair, in the news release.
The Rancho Santa Fe Women's Fund is a group of women who come together to positively impact the San Diego community by pooling their resources. Since 2004, the RSFWF has given over $5.2 million to 154 local nonprofit organizations and projects. Along with their charitable work, the Women's Fund offers opportunities for women to connect through education about and involvement in philanthropy. Members attend events, network with other women, volunteer and learn about important community issues.
On Sept. 12, from 5 p.m.-7 p.m., the Women's Fund will hold its annual kick-off general membership meeting at a private RSF home featuring Dr. Ben Maxwell, Division Chief of Child & Adolescent Psychiatry and The Una Davis Family Chair in Behavioral Health, at Rady Children's Hospital. He is also an associate clinical professor of psychiatry at UC San Diego School of Medicine. Maxwell will be speaking on "The Mental Health of our Youth."
The Women's Fund welcomes interested community members to join. For more information, visit www.rsfwomensfund.org or email admin@rsfwomensfund.org.
Get the RSF Review weekly in your inbox
Latest news from Rancho Santa Fe every Thursday for free
You may occasionally receive promotional content from the Rancho Santa Fe Review.