Rancho Santa Fe Women's Fund hosts 2023 Grant Presentation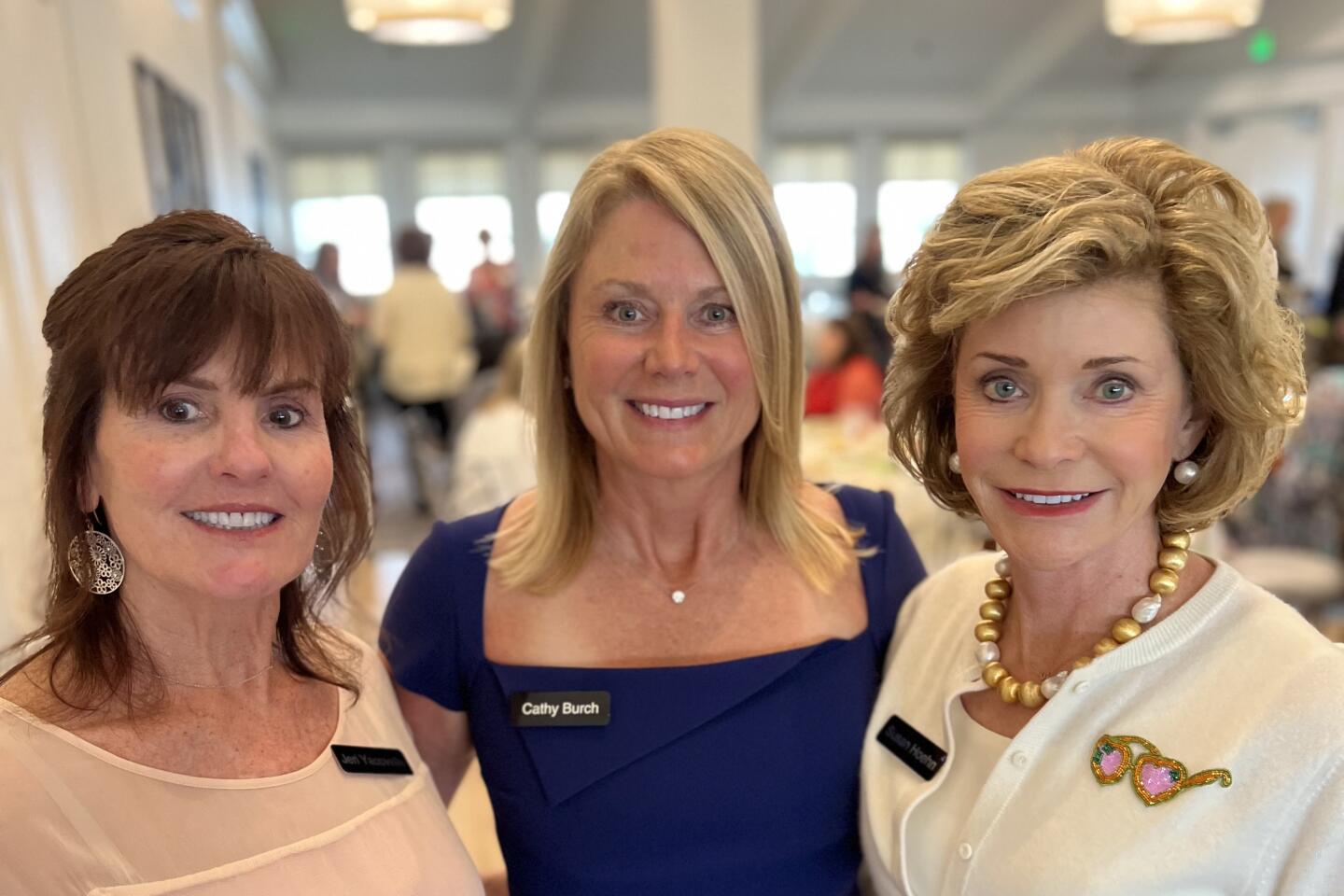 (L-R) Jeri Yacovelle, Cathy Burch, Susan Hoehn
(Amy Myers)
SD Rescue Mission check presentation: Judy Oliphant, Donnie Dee
(Kelly Stroud)
Wounded Warriors check presentation (l-r): Nikki Carmody Ream, Mia Roseberry, Kathy Sage
(Kelly Stroud)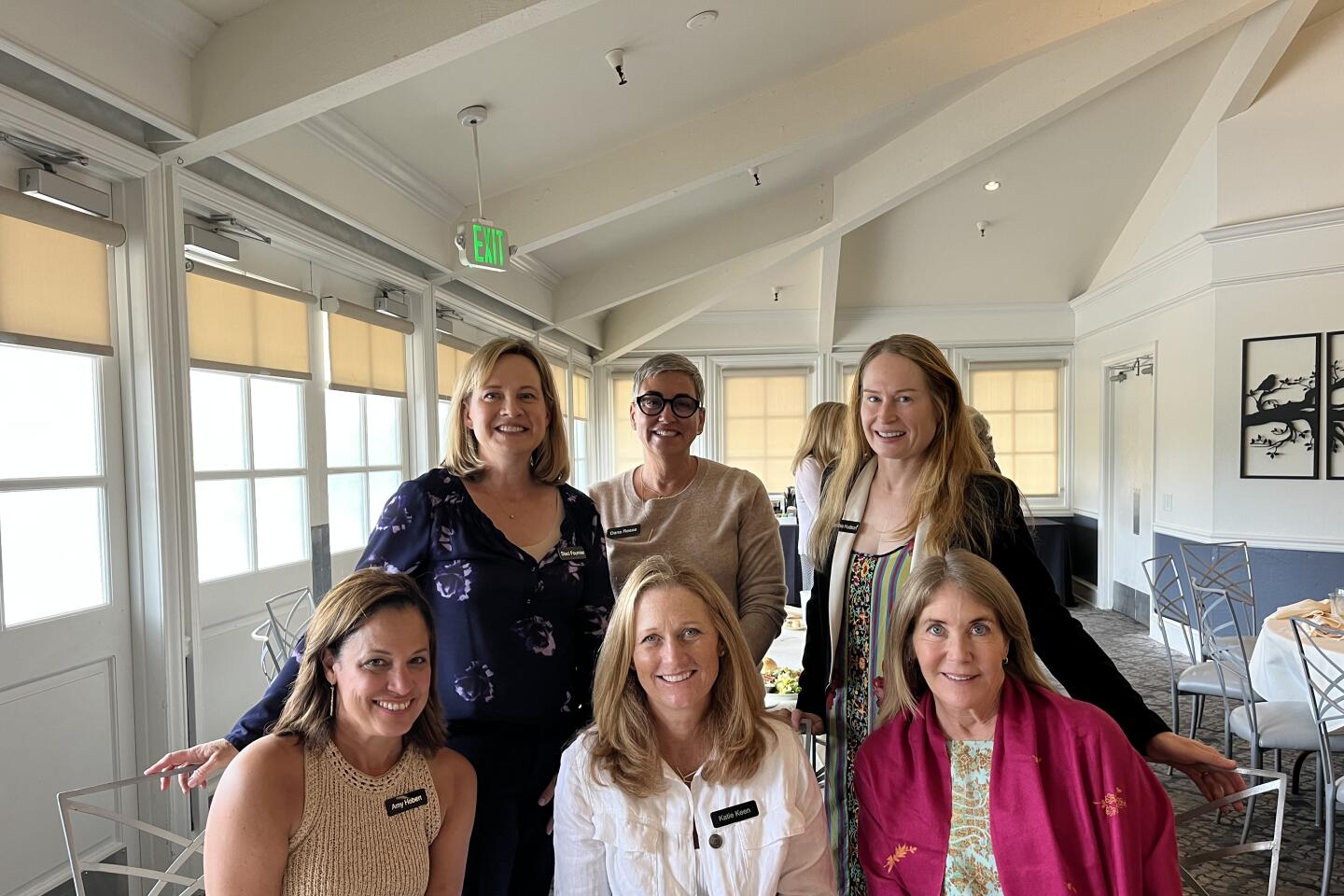 Standing (l-r): Staci Fournier, Dana Reese, Cynthia Hudson; Seated (l-r): Amy Hobert, Katie Keen, Maritia Walper
(Elia Surran)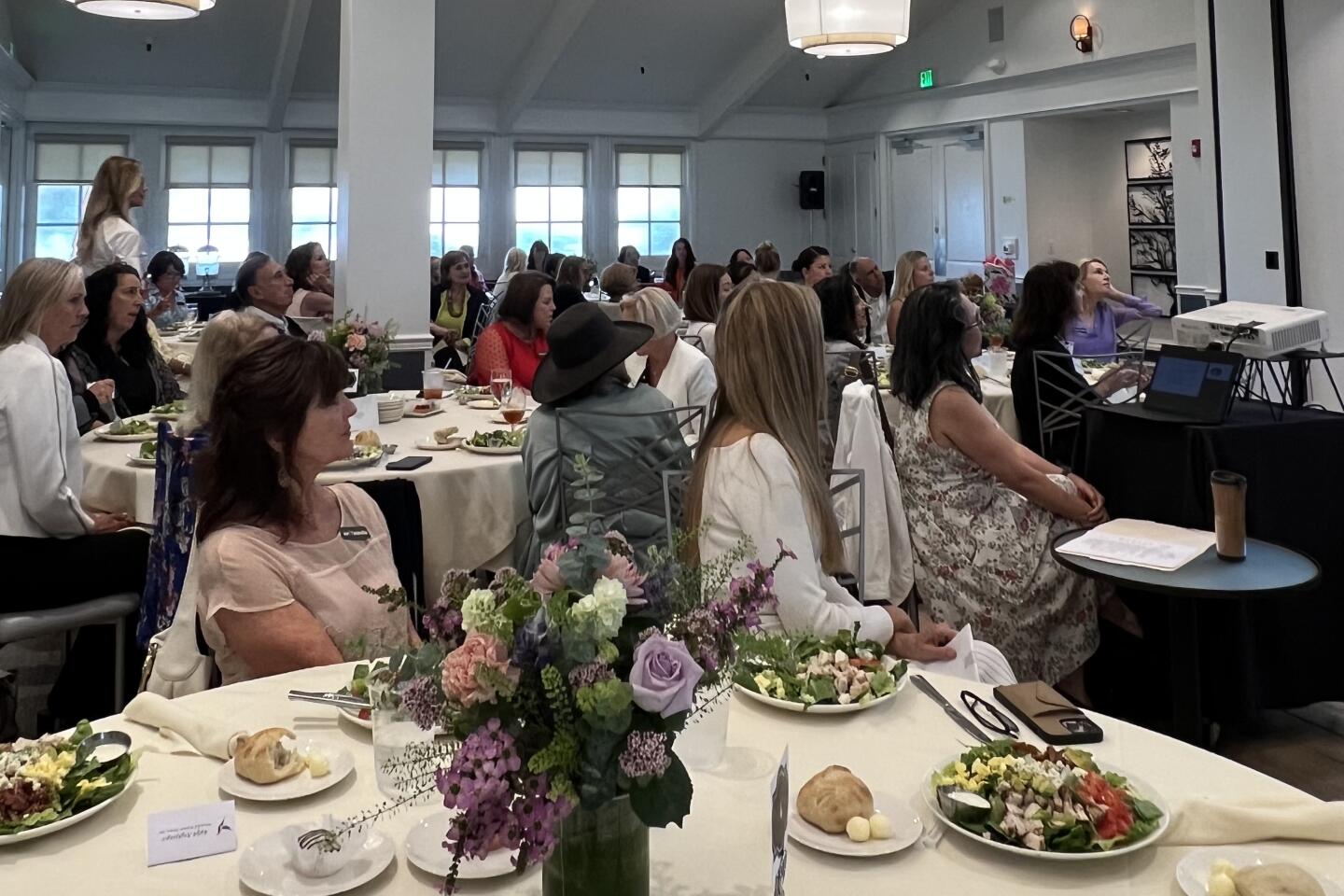 General membership
(Kelly Stroud)
Record-breaking grant total awarded
The Rancho Santa Fe Women's Fund gathered on Wednesday, May 17, at the Morgan Run Club & Resort for the annual 2023 Grant Presentation. The organization awarded a record-breaking $442,446 to 10 community organizations in San Diego County focused on assisting veterans, active military, and women services.
Grant award winners include San Diego Rescue Mission's Safe Haven & Recovery Project, granted $60,386 to help renovate the Day Center, Kitchen & Wellness Center, providing wrap-around services for women and children victimized by homelessness and domestic violence, and Wounded Warrior Homes, awarded $75,000 towards its core services, including transitional housing, case management, and food pantry assisting over 460 post- 9/11 veterans and dependents.
Grant Chairs Kathy Sage and Cathy Burch led this year's hardworking grants committee in reviewing 83 letters of intent inquiries with requests totaling over $3.6 million and sending out 27 Request for Proposals to nominate the final grantee candidates for a vote by the RSF Women's Fund members. Additional organizations granted funds were Armed Services YMCA with $30,000, Solutions for Change with $30,000, Leap to Success with $50,000, Mama's Kitchen with $35,000, New Entra Casa with $50,000, the Rosie Network with $54,000, VETS Beyond the Uniform with $25,000, and United Through Reading with $33,060.
The incoming Advisory Board President Nikki Carmody Ream noted, "The Rancho Santa Fe Women's Fund is proud of how our members have joined together in meaningful and engaging ways to give back to the greater San Diego community. We are thrilled to have topped last year's grant total by $53,000."
The Rancho Santa Fe Women's Fund seeks to effect positive change in the San Diego community through the power of collective giving. Since its inception in 2004, the RSFWF has donated over $5 million to 154 local nonprofit organizations and projects. In addition to its philanthropic work, the Women's Fund also provides opportunities for women to connect and engage. RSFWF members can attend events, network with other women, and learn about important community issues. For more information, visit www.rsfwomensfund.org. — RSF Women's Fund report
Get the RSF Review weekly in your inbox
Latest news from Rancho Santa Fe every Thursday for free
You may occasionally receive promotional content from the Rancho Santa Fe Review.