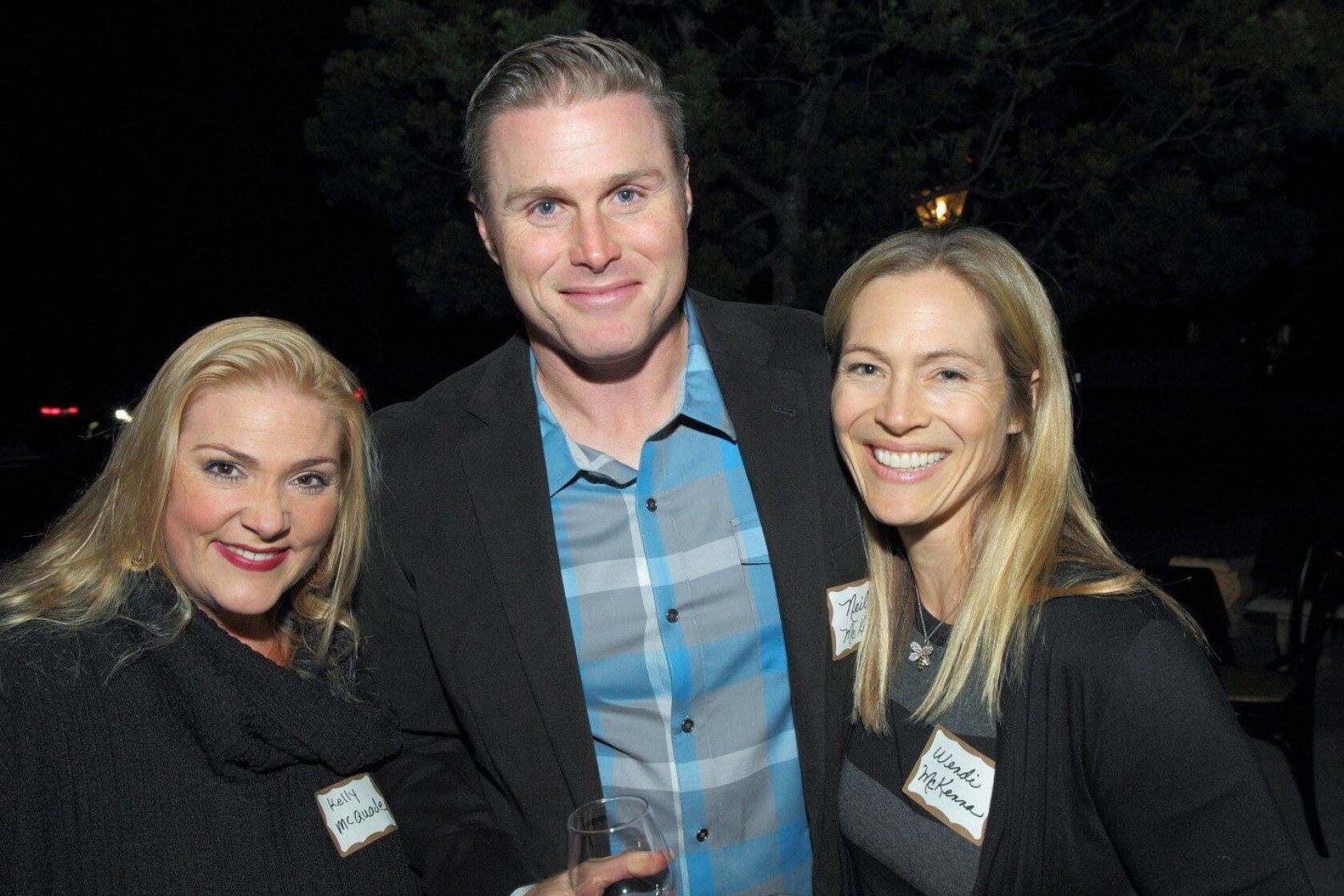 Kelly McQuade, Neil and Wendi McKenna
()
Debbie Dorsee, Wendi McKenna
()
Jack Baca, Debbie Dorsee, Lauren Harsch
()
Brennan Ochs, Erick Morales, Michelle Morales, Natalie Ochs
()
Stacia Kuhen, Lauren Harsch
()
Laura Moscato, Aga Re, Lori McNabb
()
Jack Baca, Debbie Dorsee, Lauren Harsch
()
Peter and Kimberly Cottam, Luke and Kirsten Allen
()
Left: Keri Potter, Adrian Dollarhide, Wendi McKenna
(Jon Clark)
Martin and Lori McNabb
()
A fundraiser for the Village Church Preschool was held Nov. 12 at 067 Eatery in Fairbanks Village Plaza. The event, which was organized by Debbie Dorsee, Lauren Harsch, Julie Stanley and Jennifer Duncan, was held to replace playground equipment at the preschool. Dorsee said that approximately $10,000 has been raised so far toward the needed goal of approximately $20,000. She added that they hope to reach their fundraising goal by Dec. 31, 2015.
The event included wine tasting paired with seasonal foods, and live music by guitarist Patrick Berrogain.
"Thank you to Bill Baker of 067 Eatery for hosting 'Taste of the Village' for the Village Church Preschool for 100 percent free!" Dorsee said.
Photos by Jon Clark. For photos online, visit www.rsfreview.com
---