Rancho Santa Fe Historical Society holds appreciation event to thank supporters of upcoming fundraiser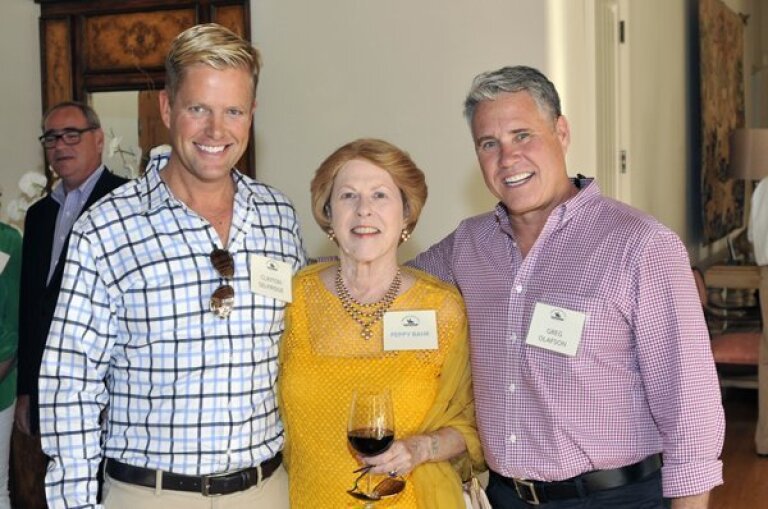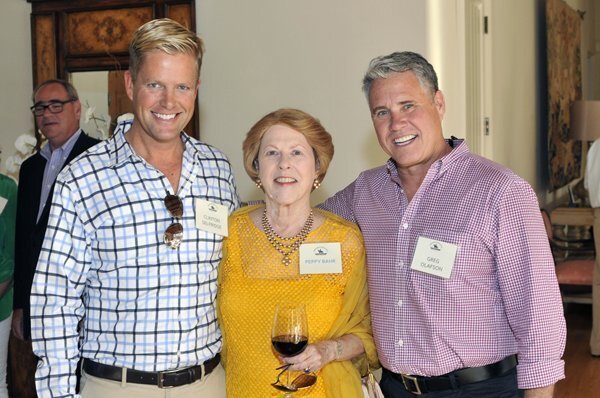 Clinton Selfridge, Peppy Bahr, Greg Olafson
(McKenzie Images)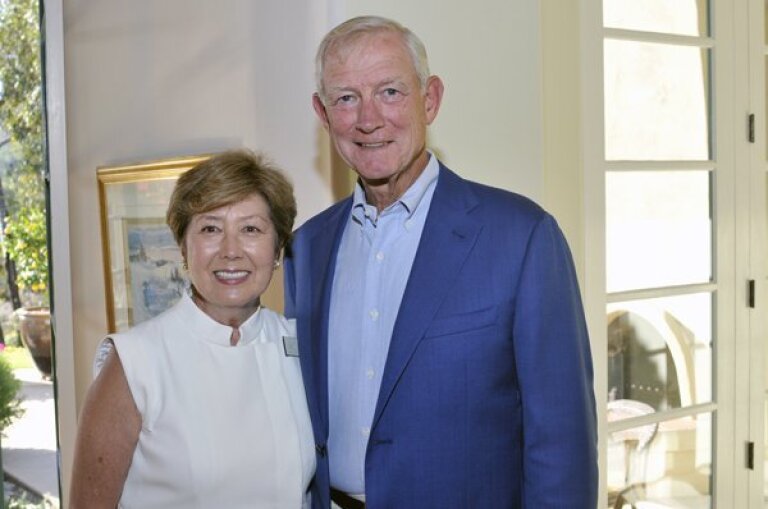 Hosts Betty and Dennis Williams
(McKenzie Images)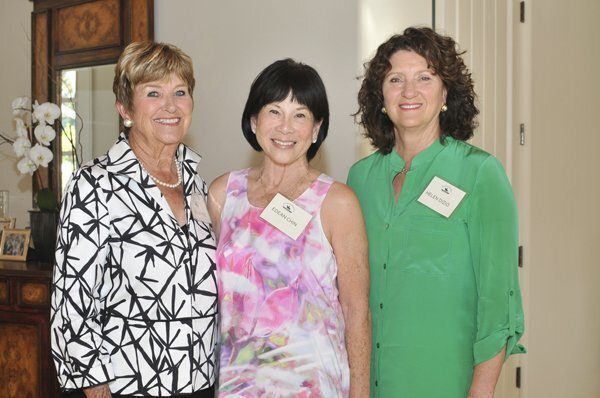 Bev Boyce, Edean Chin, Helen DiZio
(McKenzie Images)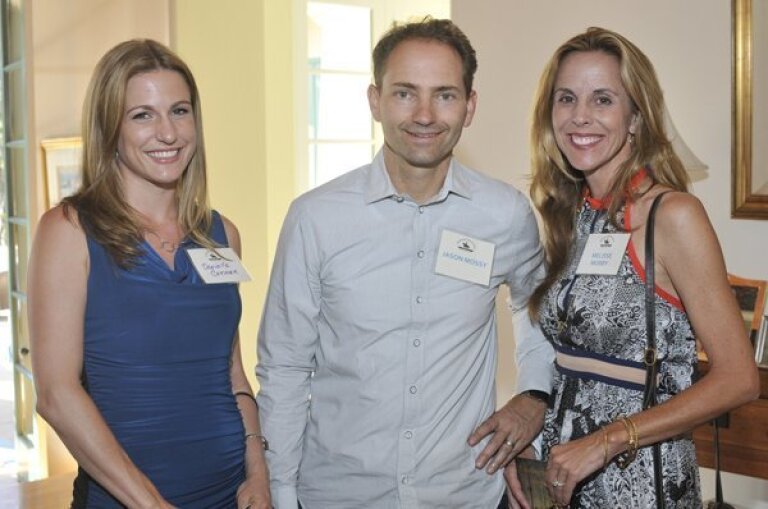 Danielle Cotner, Jason and Melisse Mossy
(McKenzie Images)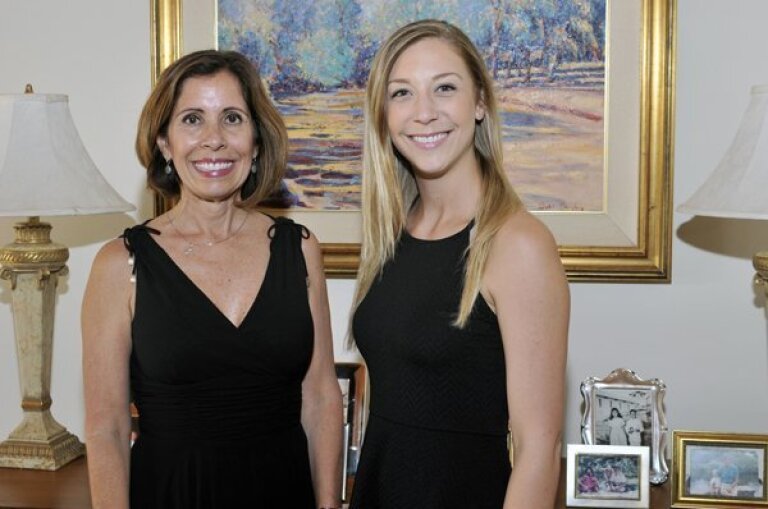 Jaime Smart, Megan Clowar
(McKenzie Images)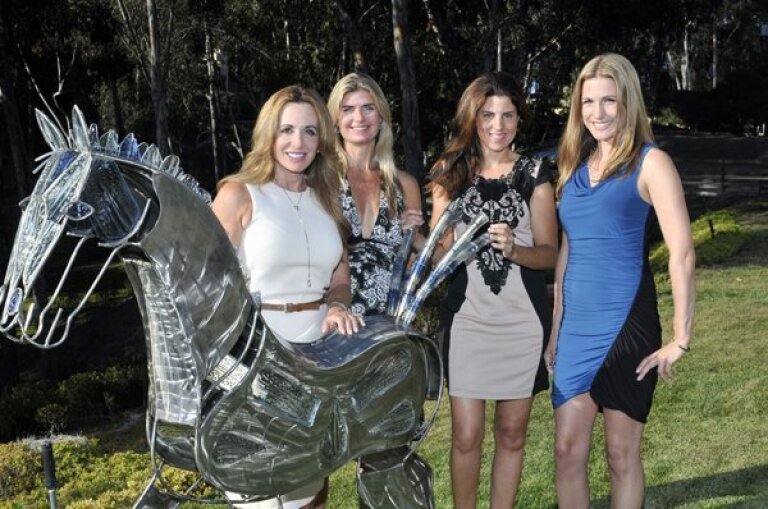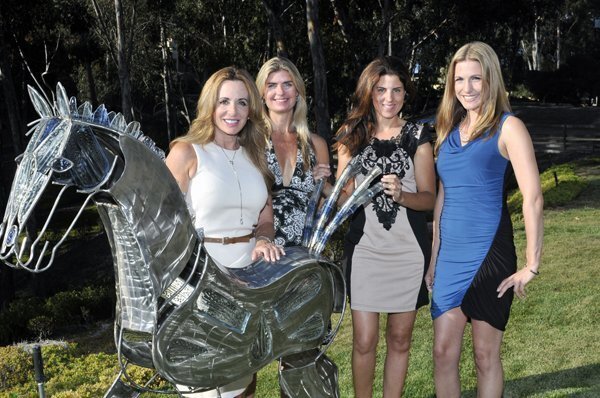 Founder/CEO Roblee Valentine, Kelly Wislar, President Annie Tame and Danielle Cotner of event sponsor Equestrian Almanac/ The Ranch EQ
(McKenzie Images)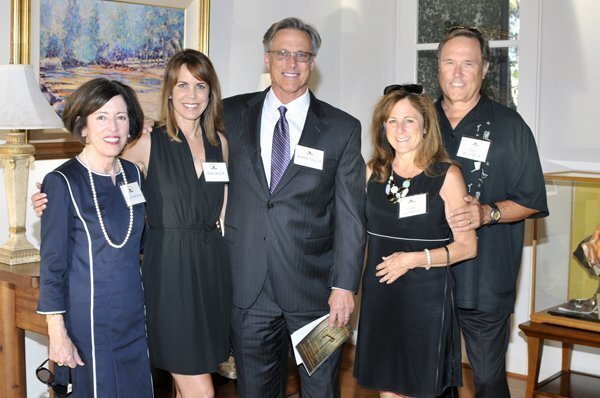 Boots, Bridles and Barns tour chair Peggy Brooks, Nina and Bryon Taylor, Cindy and Max Wuthrich
(McKenzie Images)
RSF Historical Society President John and Gina Vreeburg, event sponsor Dottie McCrink
(McKenzie Images)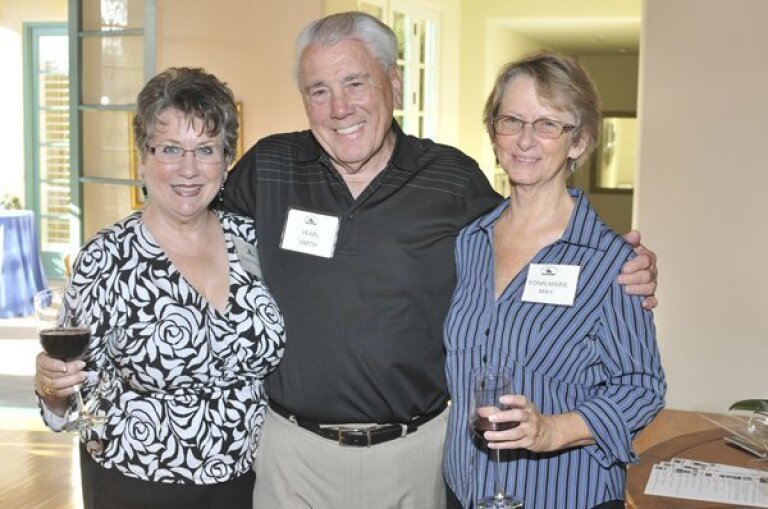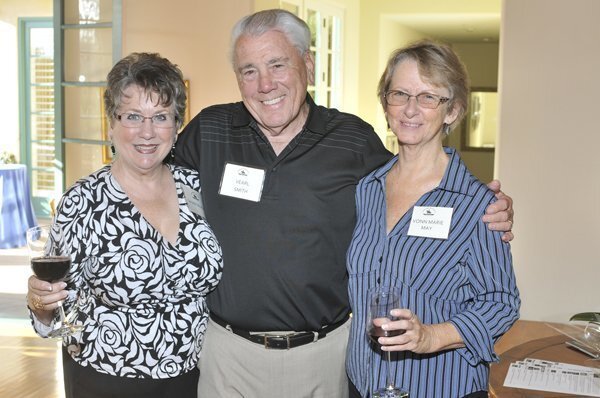 Sharon Alix, Vearl Smith, Vonn Marie May
(McKenzie Images)
A party was held June 24 at the home of Mr. and Mrs. Dennis Williams in RSF to thank sponsors and barn owners for their help with the RSF Historical Society's Boots, Bridles and Barns fundraiser to be held July 11.
In a break from tradition, the Rancho Santa Fe Historical Society's annual fundraising summer home tour has been transformed into a tour of five fine equine estates.
The Boots, Bridles and Barns tour will take place from 1:30-5 p.m. July 11. These equine facilities are some of the most upscale in the nation and are home to pleasure, hunter/jumper and dressage horses.
The five locations, on multimillion-dollar estates in Rancho Santa Fe, are being kept under wraps until the day of the tour to add an element of mystery.
A "Hoedown" party has been planned in the village after the tour, where food and drink may be purchased, with live music, dancing and live and silent auction.
Tickets for the barn tour, which includes the Hoedown, are $45 for members and $50 for non-members with advance registration required.
To register, attendees should visit https://www.rsfhs.org/ or mail a check to P.O. Box 1, Rancho Santa Fe, CA 92067, made payable to the Rancho Santa Fe Historical Society.
Photos by McKenzie Images.
---
Get the RSF Review weekly in your inbox
Latest news from Rancho Santa Fe every Thursday for free
You may occasionally receive promotional content from the Rancho Santa Fe Review.