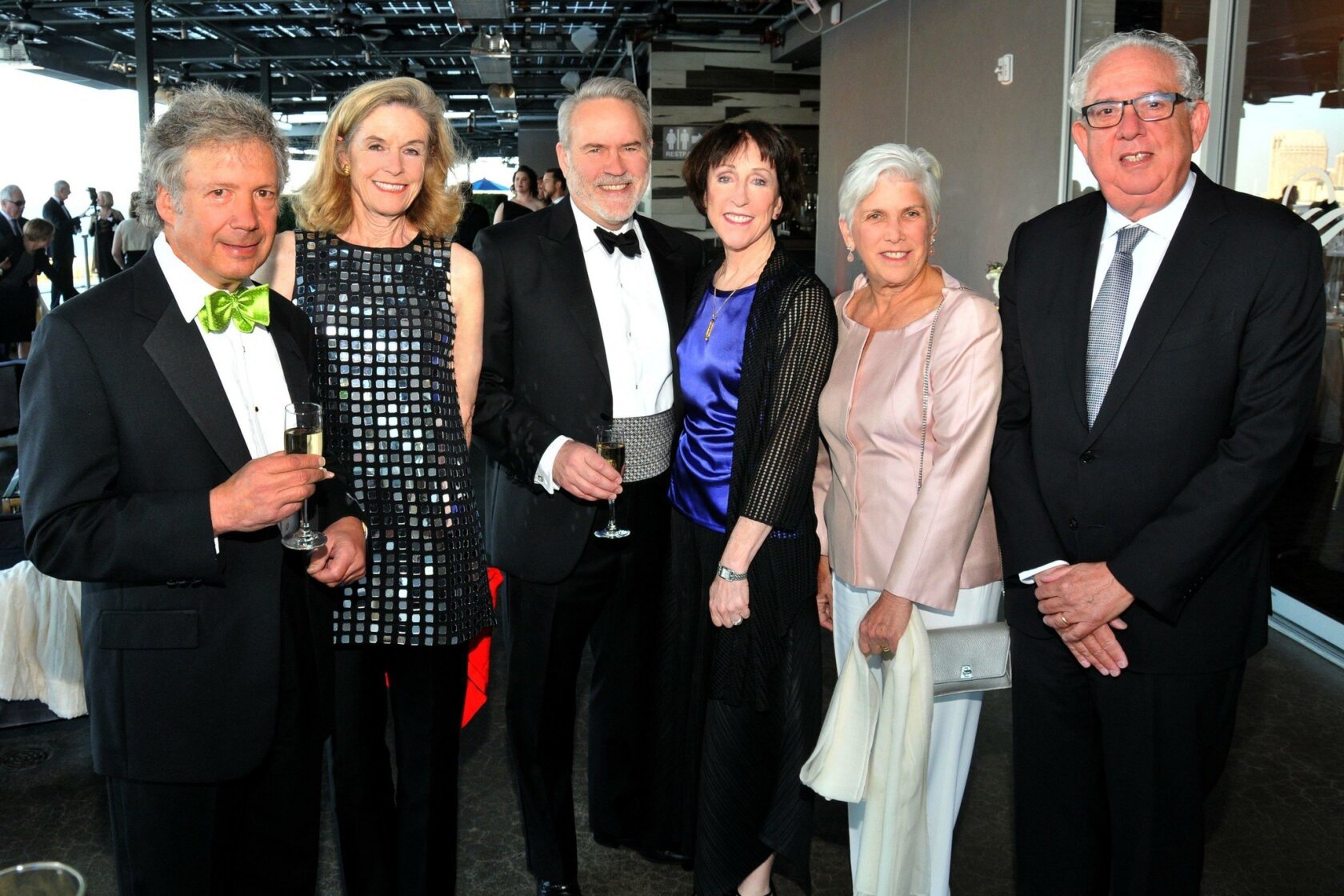 Tom and Maureen Shiftan, Jay Merritt and Carol Lazier (she's San Diego Opera board president), Susan and Richard Ulevitch
()
Sumei Yu (auction cook), David Bennett (San Diego Opera general director), Storm Large (featured artist), Michael Hayden, Mary Ann Beyster, Jim Beyster
()
Dr. Myron and Doreen Schonbrun
()
Joy Frieman, Jay Hill, Abby Weiss
()
Ray Weiss, Brenda Baker, Linda Chester and Kenneth Rind, Sally and Howard Oxley
()
Jo and Howard Weiner, Leanne MacDougall, Marvin and Bebe Zigman
()
Laurel McCrink, Jeff Mueller, Sandy Redman
()
Ben Kaufman, Karen Fox, Susan and Bill Hoehn, Olivia and Peter Farrell
()
Mary Ann Beyster, Leigh Ryan, Hanaa Zahran, Dolly Woo, Wendy Brody, Robin Nordhoff
()
Norman Blachford, Marina and Rafael Pastor, Peter Cooper, Karen and Stuart Tanz
()
Steve Baum, Tony and Aga Re, Sylvia and Steve Re, Thomas Shiftan
()
Dane and Katherine Chapin (she's LJMS board chair), Richard and Lehn Goetz (she's LJMS board member), Nikolay Khozyainov (Russian pianist; will perform as centerpiece of a live auction item)
()
David and Elaine Darwin with Silvija and Brian Devine (the ladies are Spring gala co-chairs), Kristin and Thierry Lancino (she's LJMS president and artistic director)
()
Peter and Sue Wagener (she's Summerfest gala chair), Dolly Woo (Summerfest co-chair), Drs. Martha and Edward Dennis (she's Summerfest co-chair)
()
La Jolla Music Society held its Spring Gala on April 2 at Coasterra in San Diego.
This year's event featured "sensational chanteuse Storm Large delivering an exquisite evening of great American Songbook classics."
The event also included dinner, dancing and a live auction to support LJMS' education and artistic programs.
For more information, visit www.LJMS.org.
---