'Breakfast & Conversation' to support San Diego Mayor Kevin Faulconer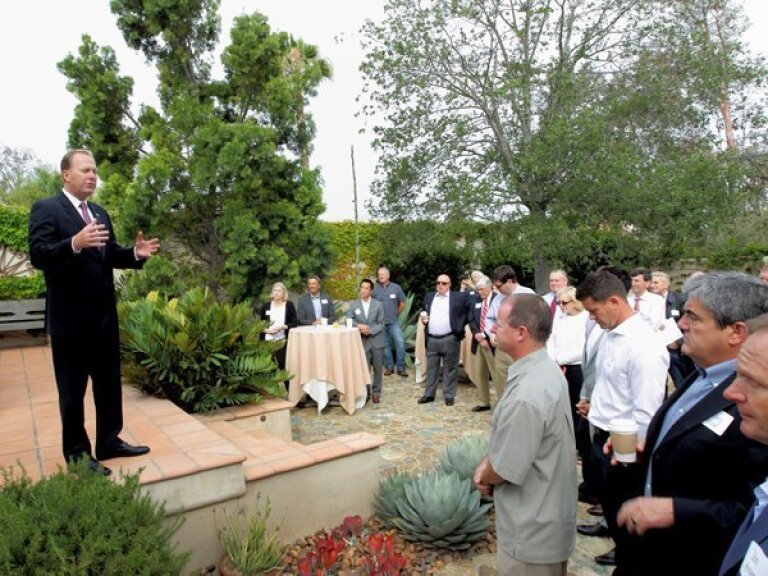 Mayor Faulconer addresses a group in Rancho Santa Fe
(Jon Clark)
Mayor Faulconer addresses a group in Rancho Santa Fe
(Jon Clark)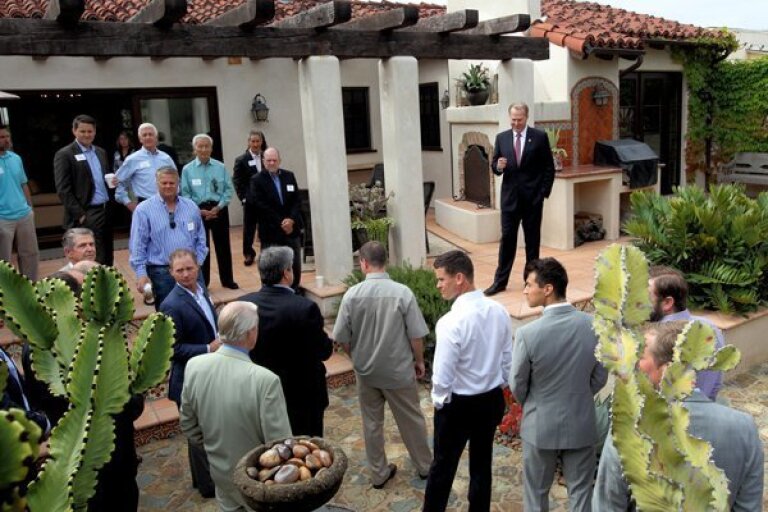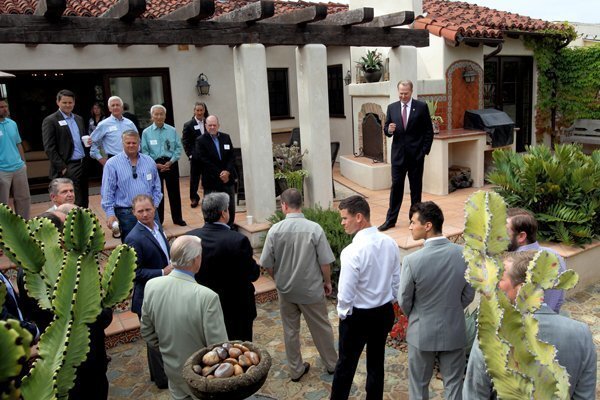 Mayor Faulconer responds to questions in Rancho Santa Fe
(Jon Clark)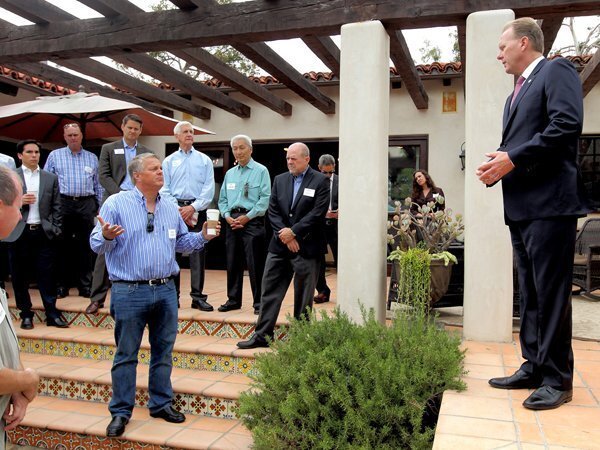 Mayor Faulconer responds to questions in Rancho Santa Fe
(Jon Clark)
Mayor Faulconer responds to questions in Rancho Santa Fe
(Jon Clark)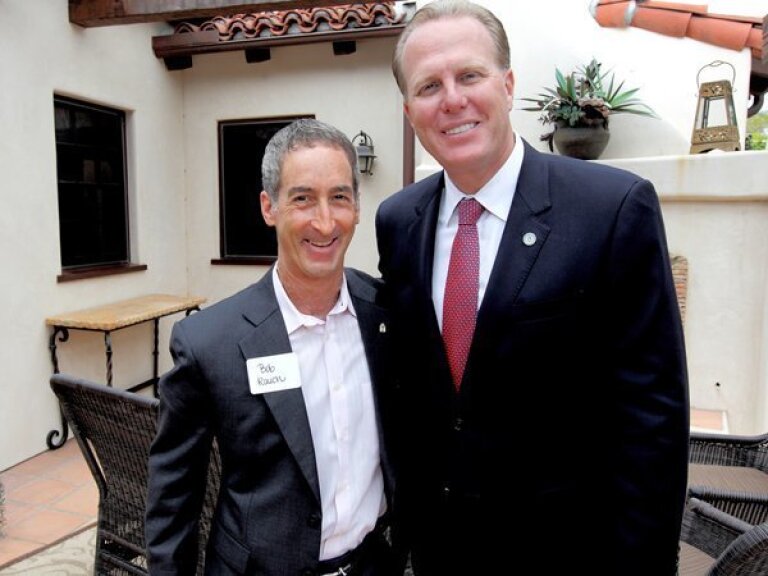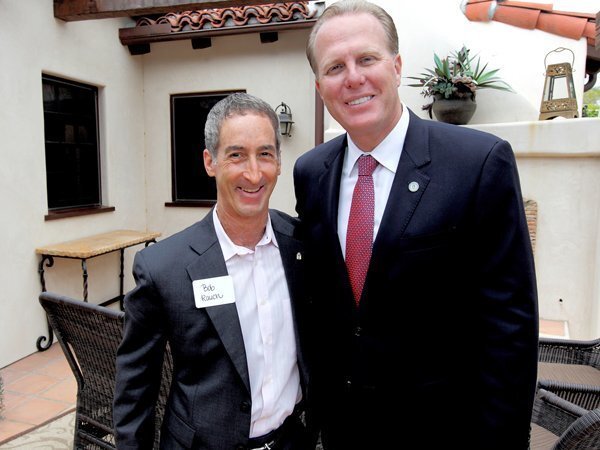 Bob Rauch and Mayor Faulconer in Rancho Santa Fe
(Jon Clark)
Ron Kimura and Mayor Faulconer
(Jon Clark)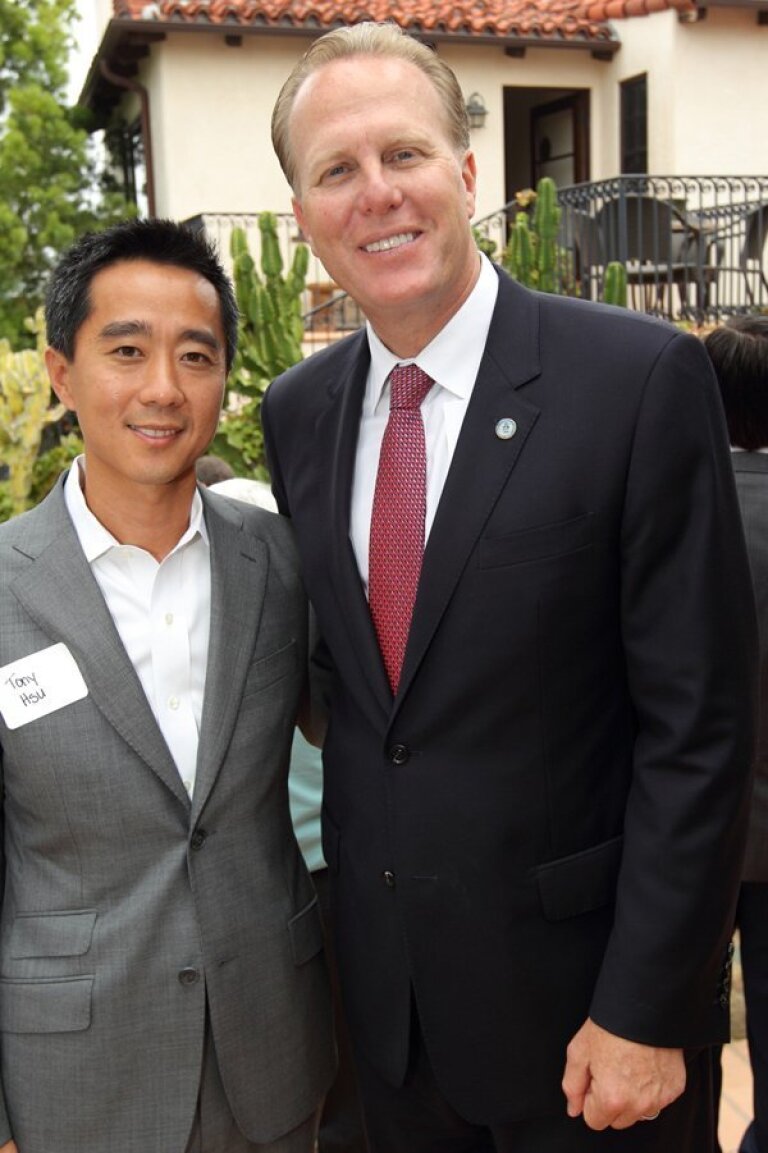 Tony Hsu and Mayor Faulconer
(Jon Clark)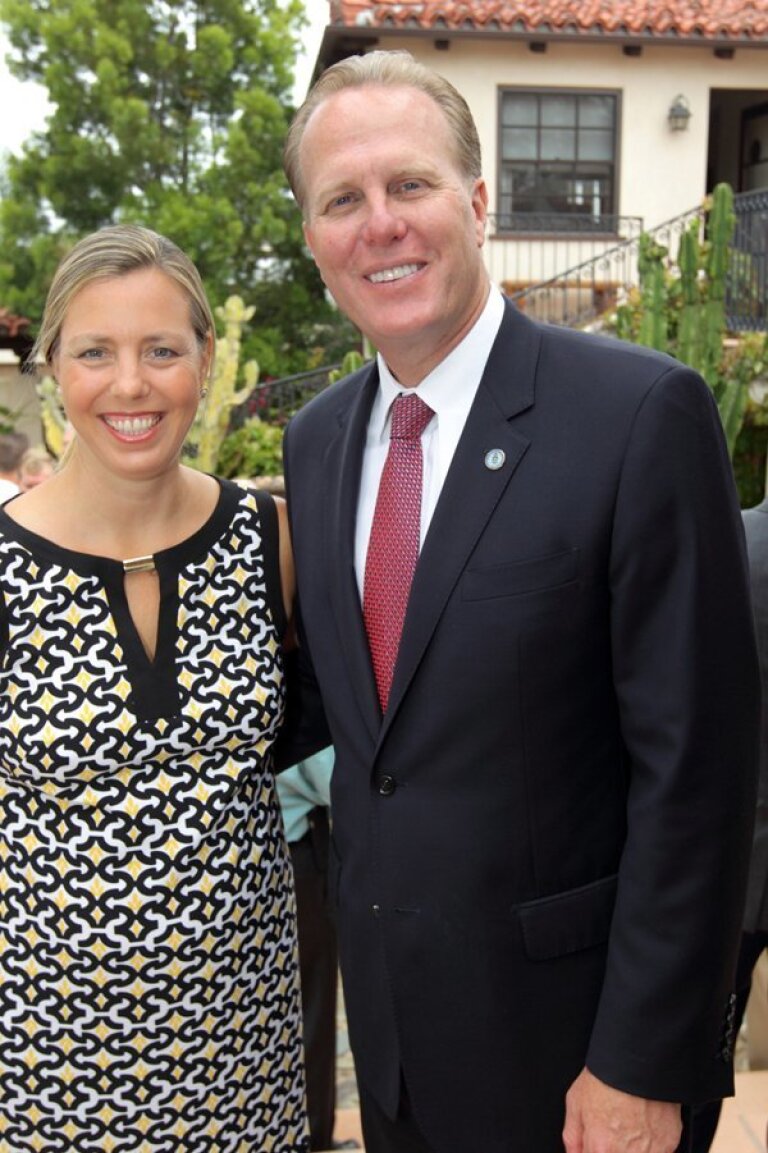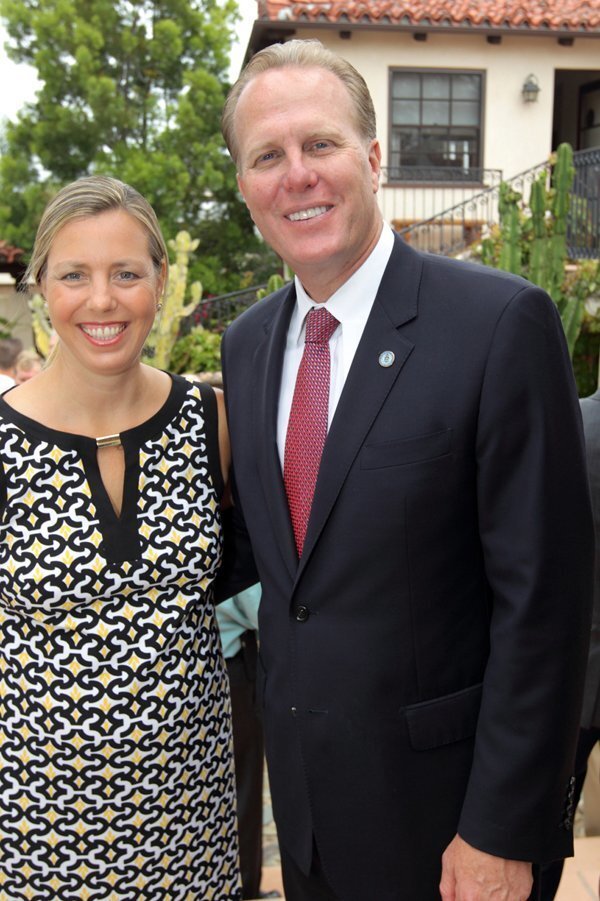 Debbie Dorsee and Mayor Faulconer
(Jon Clark)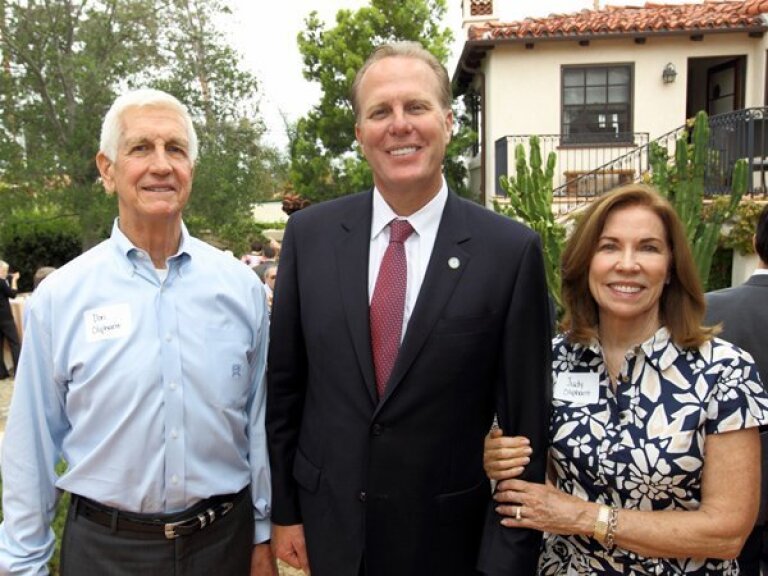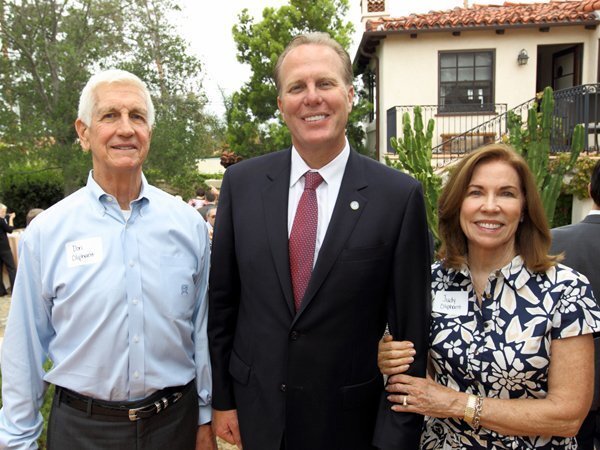 Don Oliphant, Mayor Faulconer, Judy Oliphant
(Jon Clark)
Jim and Marilyn Brown with Mayor Faulconer
(Jon Clark)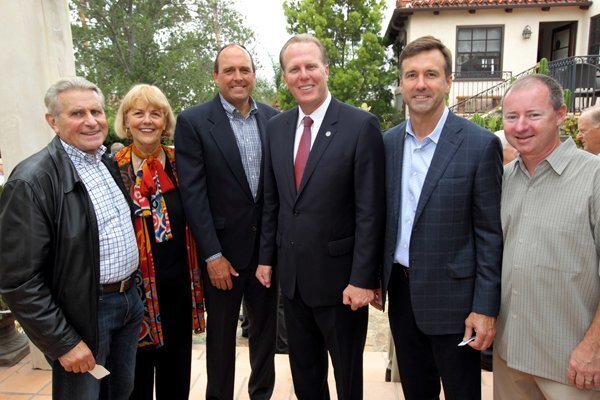 John Peck, Karolyn Dorsee, Ty Miller, Mayor Faulconer, John Roberts, Dan Hughes
(Jon Clark)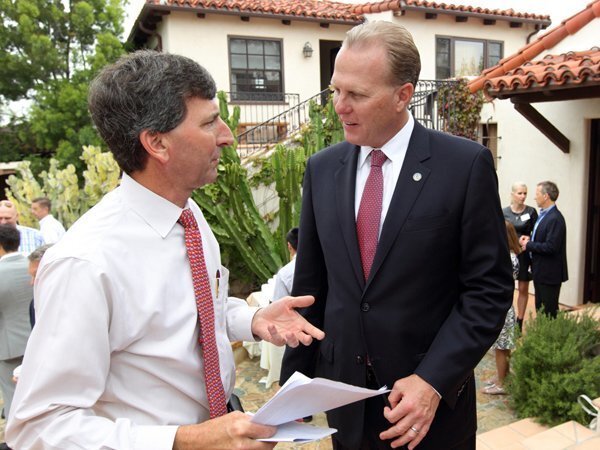 Dr. Don Brandon and Mayor Faulconer
(Jon Clark)
A "Breakfast & Conversation" event was held in RSF June 10 in support of the re-election of San Diego Mayor Kevin Faulconer. The event was hosted by New Majority San Diego, as well as Don and Judy Oliphant, Jim and Alyce Ashcraft, Jim and Marilyn Brown, Bill and Anna Drew, Kim and Marilyn Fletcher, Bill and Susan Hoehn,Tyler and Diane Miller, Richard and Greta Sybert.
Faulconer discussed his accomplishments to date and priorities moving forward: public safety, infrastructure, neighborhood services, reforming city government, and more.
Photos by Jon Clark. For more photos online, visit www.rsfreview.com.
---
Get the RSF Review weekly in your inbox
Latest news from Rancho Santa Fe every Thursday for free
You may occasionally receive promotional content from the Rancho Santa Fe Review.