TPHS Class of 2016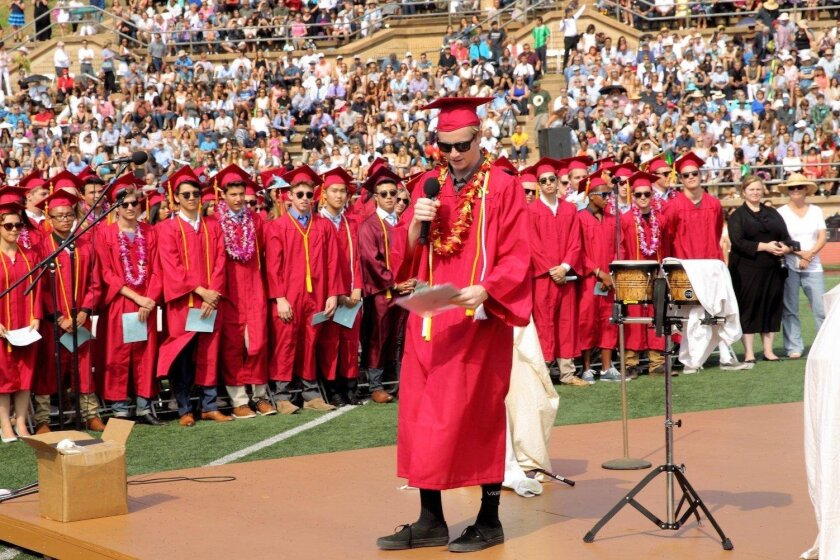 Jacob Burgess, member of the Senior Class Council, makes opening remarks and recognizes teachers
()
Daniela Sherwin sings "The National Anthem"
()
Sophie Linden, member of the Senior Class Council, makes opening remarks and introduces National Anthem singer
()
Sophie Linden, member of the Senior Class Council, makes opening remarks and introduces National Anthem singer
()
Sophie Linden, member of the Senior Class Council, makes opening remarks and introduces National Anthem singer
()
Daniela Sherwin sings "The National Anthem"
()
Ben Spitters, member of the Senior Class Council, makes opening remarks
()
TPHS graduating class of 2016
()
TPHS graduating class of 2016
()
TPHS graduating class of 2016
()
TPHS graduating class of 2016
()
TPHS graduating class of 2016
()
Student speaker Jackie Weinrich
()
Student speaker Derek Ye
()
Student speaker Derek Ye
()
Superintendent Rick Schmidt, School Board VP Joyce Dalessandro, Principal David Jaffe
()
Nisa Gutierrez, Chanelle Lary, Natalie Crook, Jayme Cambra, Sally Gervasini, Jennifer Magruder, Angelina Allen, Melissa Hernandez , Monica Taylor
()
Sophie Linden, Nick Wilcox, Ben Spitters, Jacob Burgess, Antonia Caicedo
()
Tristan Alesi, Lukas Braun, Dylan Bona
()
Ryan Bramlett, Carly Auerbach
()
Tristan Alesi, Lukas Braun, Dylan Bona
()
Maddison Curtis, Valerie Arnett, Meaghan Donnelly, Emily Belshin, Nicole Anderson
()
Henry Alter, Wasef Atilya
()
Samantha Cirino, Katarina Alvarez
()
Samantha Cirino, Katarina Alvarez
()
Jason Hsu, Amal Gebara-Lamb, Nicholas Iftimie
()
Katerina Krautheim, Zena Gorin, Opal Issan
()
Julie Marks, Emily Marks
()
Zachary Maret, Reese Lifa
()
Louisa Nickerson, Katherine Lauerman, Linnea Norta
()
Procession of the graduates
()
Tim Staycer introduces the Class of 2016
()
Principal David Jaffe, School Board VP Joyce Dalessandro, and Superintendent Rick Schmidt lead in the honored guests
()
The procession of the gradutes begins
()
Procession of the graduates
()
Procession of the graduates
()
The TPHS Class of 2016
()
The TPHS Class of 2016
()
The TPHS Class of 2016
()
The TPHS Class of 2016
()
Principal David Jaffe presents the graduating class of 2016
()
Torrey Pines High School staff, students and families celebrated student achievements and graduation June 10 at a ceremony held on the TPHS campus.
Online: www.delmartimes.net
---
Get the RSF Review weekly in your inbox
Latest news from Rancho Santa Fe every Thursday.
You may occasionally receive promotional content from the Rancho Santa Fe Review.