Solana Santa Fe Science and Engineering Festival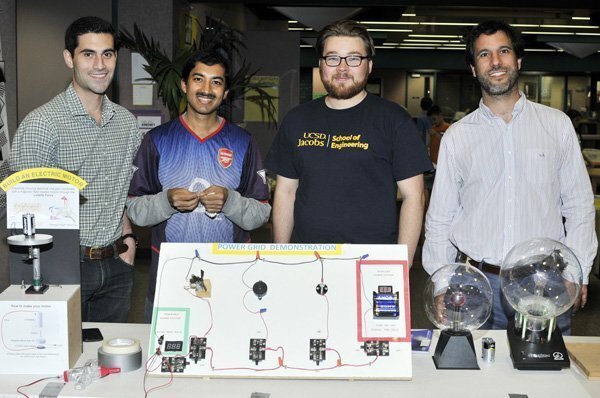 UCSD C.E.R. Students Sam Cordaro, Saikat Thakur, David Larson, Luis Sebastian Caballero Bendixsen
(McKenzie Images)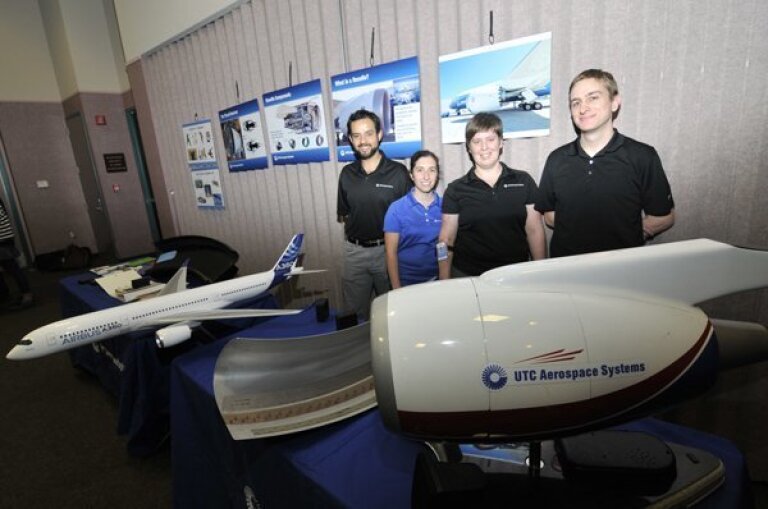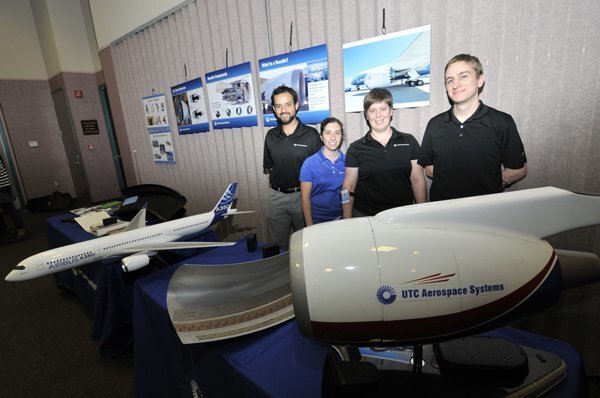 Christian Soria, Ann Khidekel, Sara Crawford and Mike Cochran of UTC Aerospace Systems
(McKenzie Images)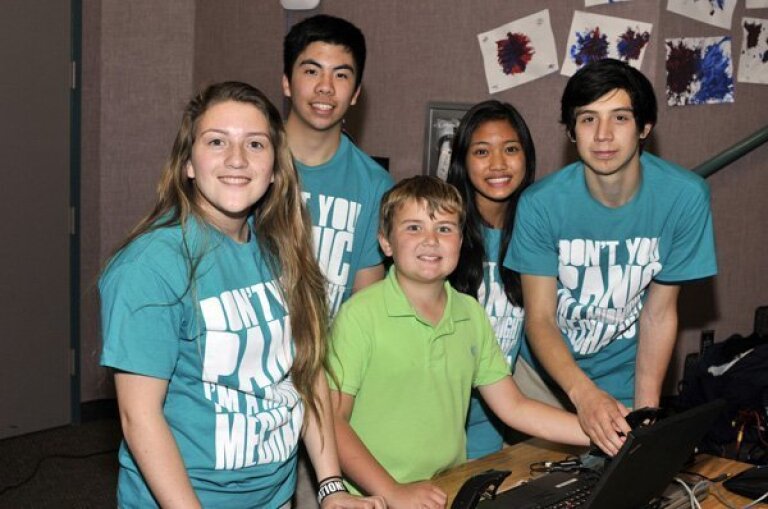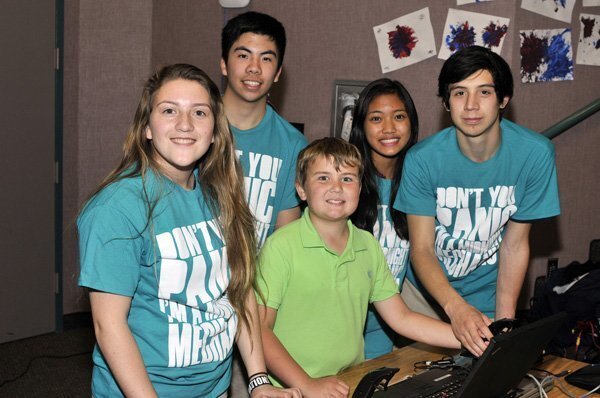 Ryan Rockwell (center) practices with a robotic controller with UCSD Preuss School students Lizbeth Guzman, Kent Thai, Leilani Turla and Diego Espinoza
(McKenzie Images)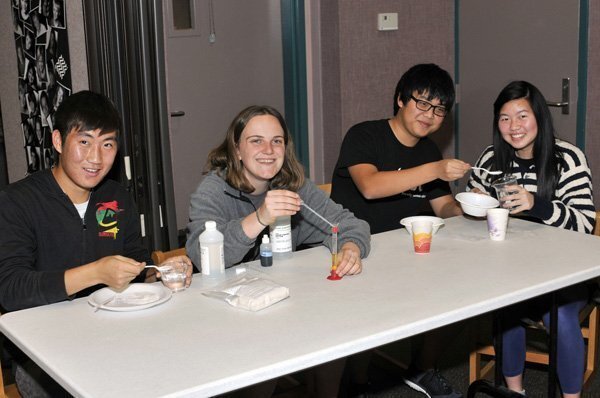 Westview HS students Rae Lan, Jacqueline Guy, Jerome Wang, Karen Ni
(McKenzie Images)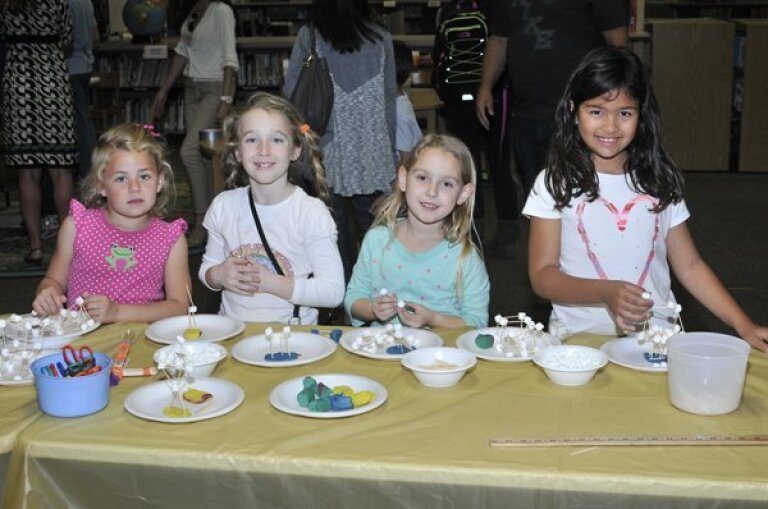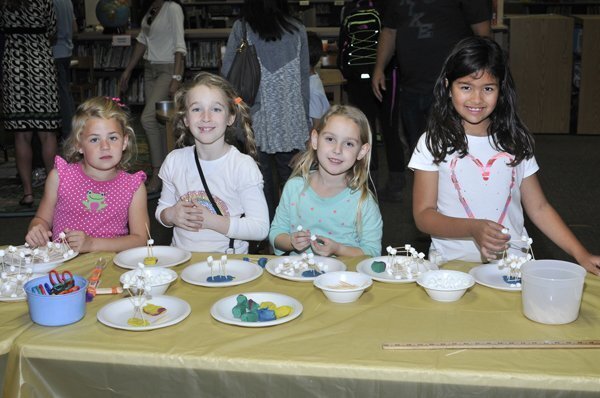 Katie, Julia, Ryann, Ava
(McKenzie Images)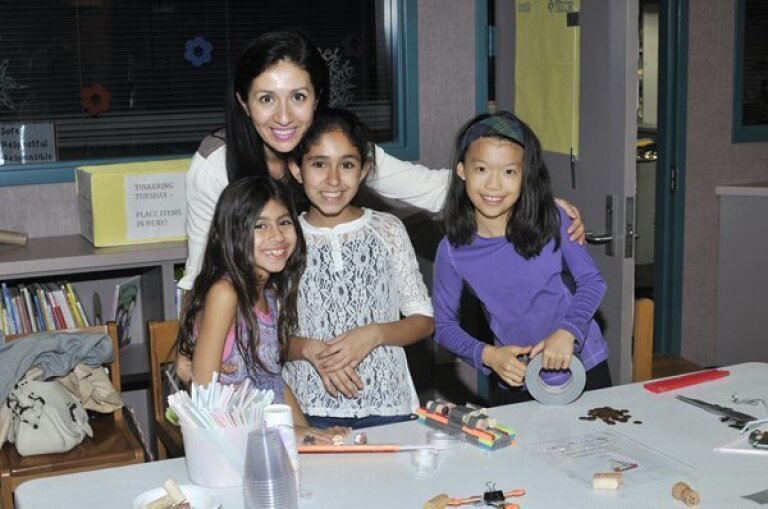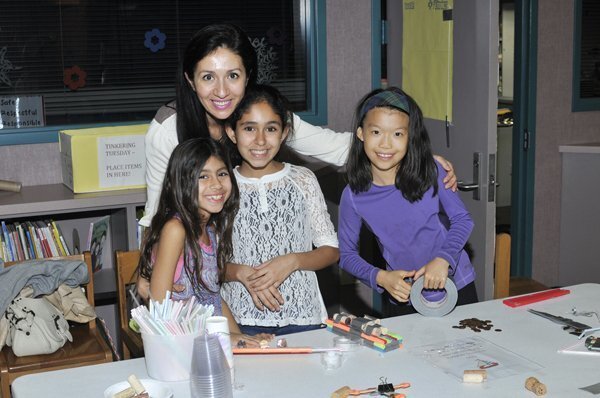 Anita Ghods with Natalie, Nicka, Kacey
(McKenzie Images)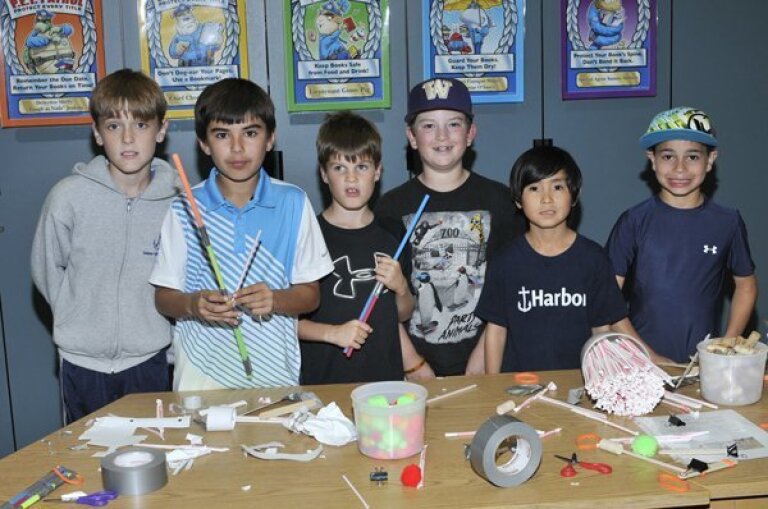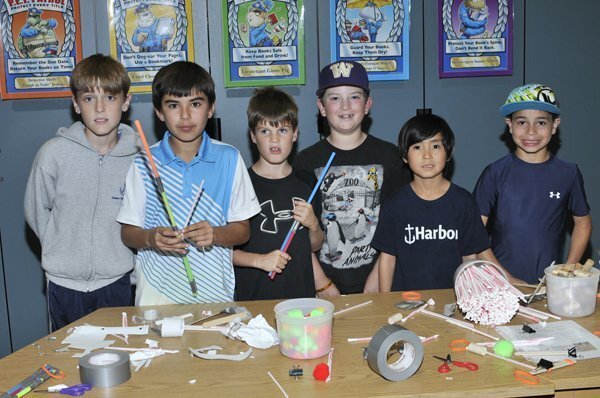 Nathan, Ian, Milo, Matt, Rylan, Brett
(McKenzie Images)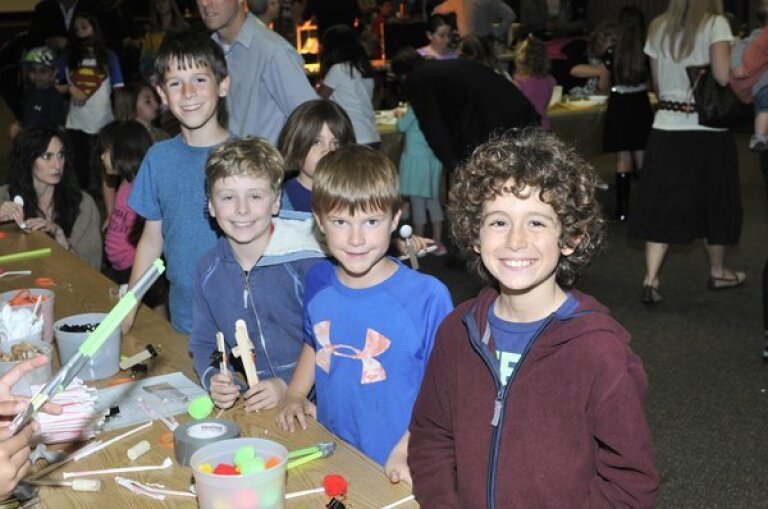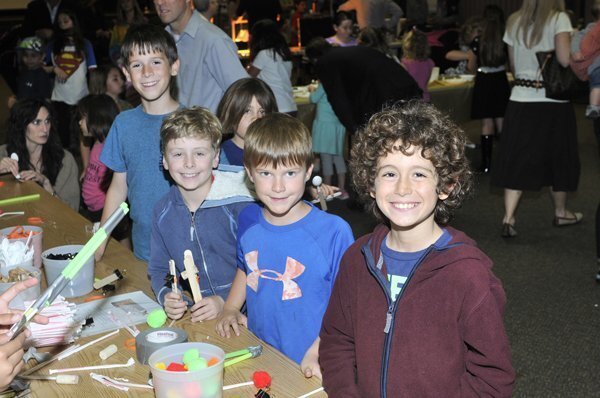 Thor, Zack, Brons, Shayan
(McKenzie Images)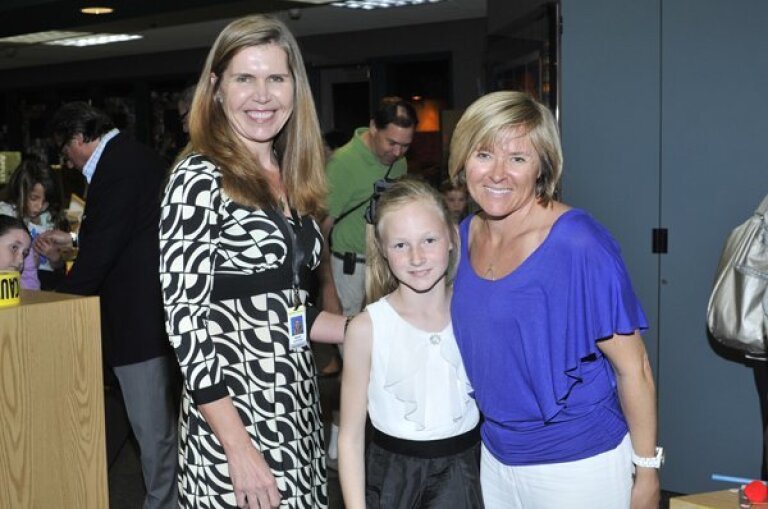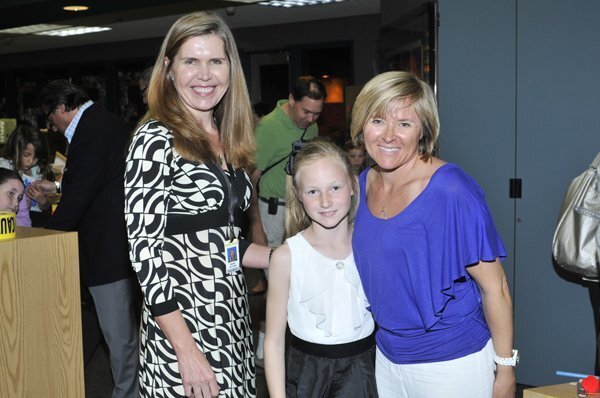 Solana Santa Fe School Principal Becky Gauthier, Cassie and Heather Dugdale
(McKenzie Images)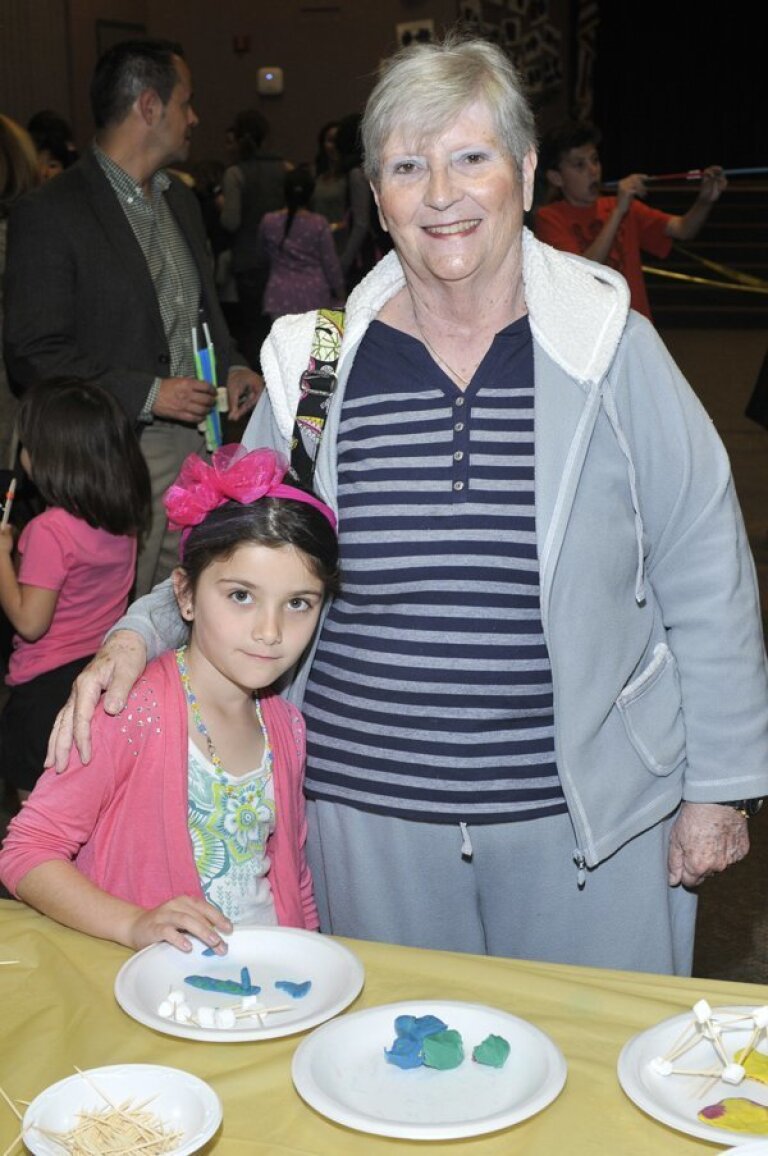 Eileen Levermann with Loretta
(McKenzie Images)
Tami Somich with Isabelle
(McKenzie Images)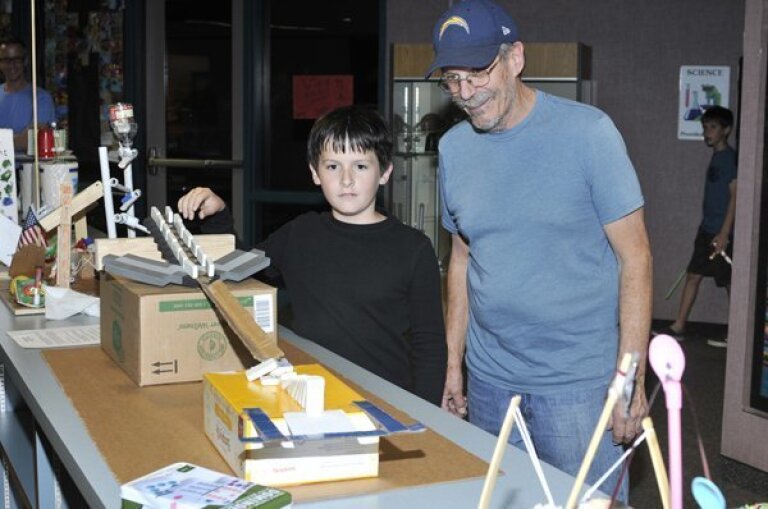 Wayne Sloatermen watches Alex knock down dominos with a marble
(McKenzie Images)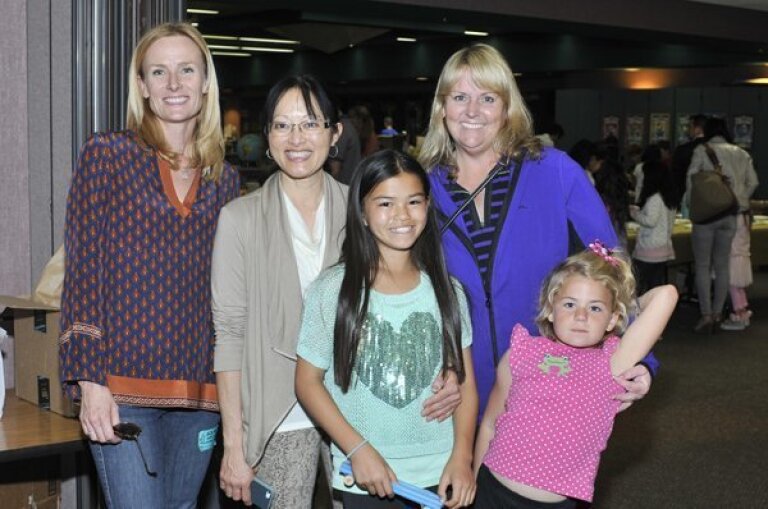 Science chairs Wendy Van Gastel and Terrie Yoshikane, Lani Whitmer, volunteer Kim Rockwell with Katie
(McKenzie Images)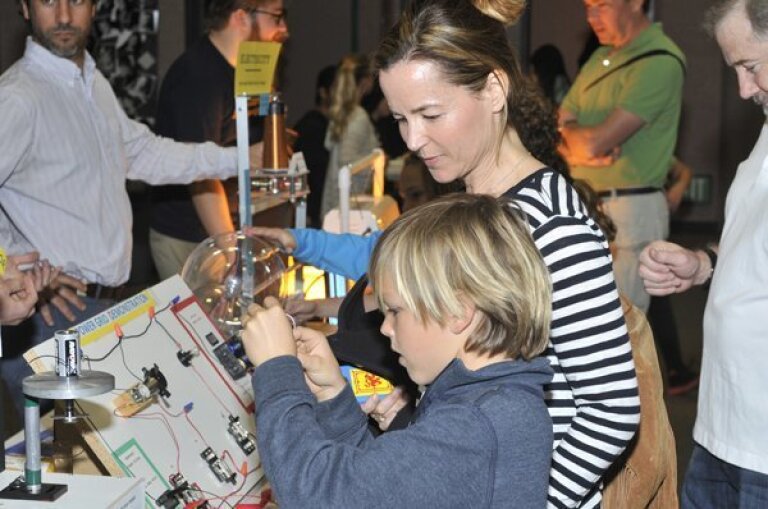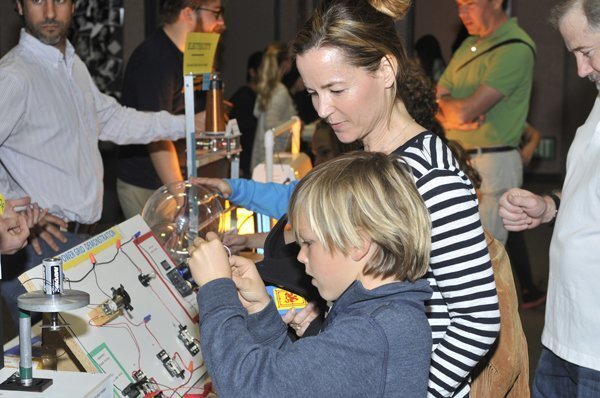 Oliver and Polly Wheatley
(McKenzie Images)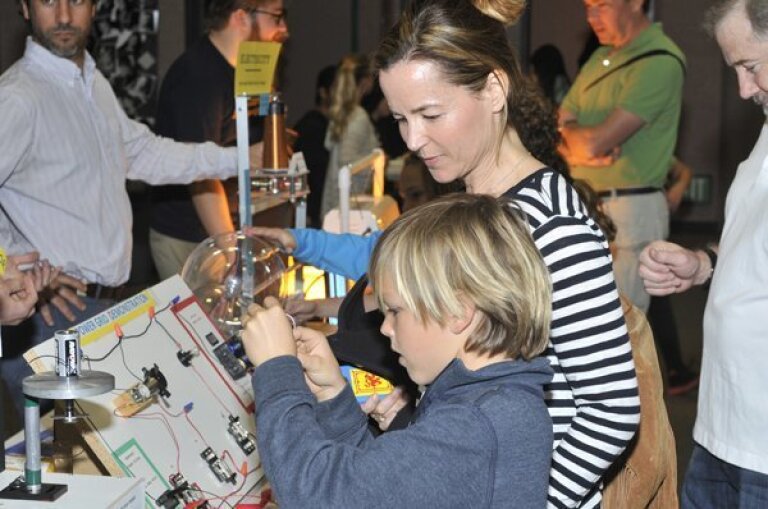 Oliver and Polly Wheatley
(McKenzie Images)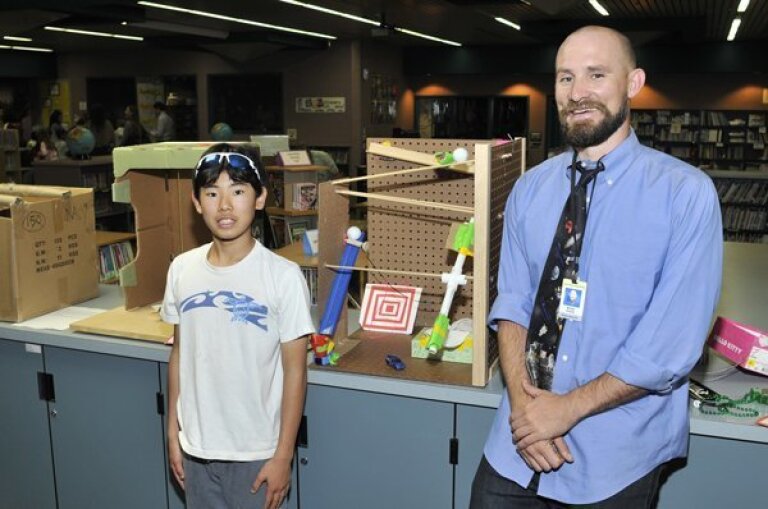 Science teacher Kyle Stock with Matt and his entry in the Rube Goldberg machine contest
(McKenzie Images)
Solana Santa Fe Elementary School held its Science and Engineering Festival Feb. 11 in the Fine Arts Building.
Photos by McKenzie Images.
---
Get the RSF Review weekly in your inbox
Latest news from Rancho Santa Fe every Thursday for free
You may occasionally receive promotional content from the Rancho Santa Fe Review.