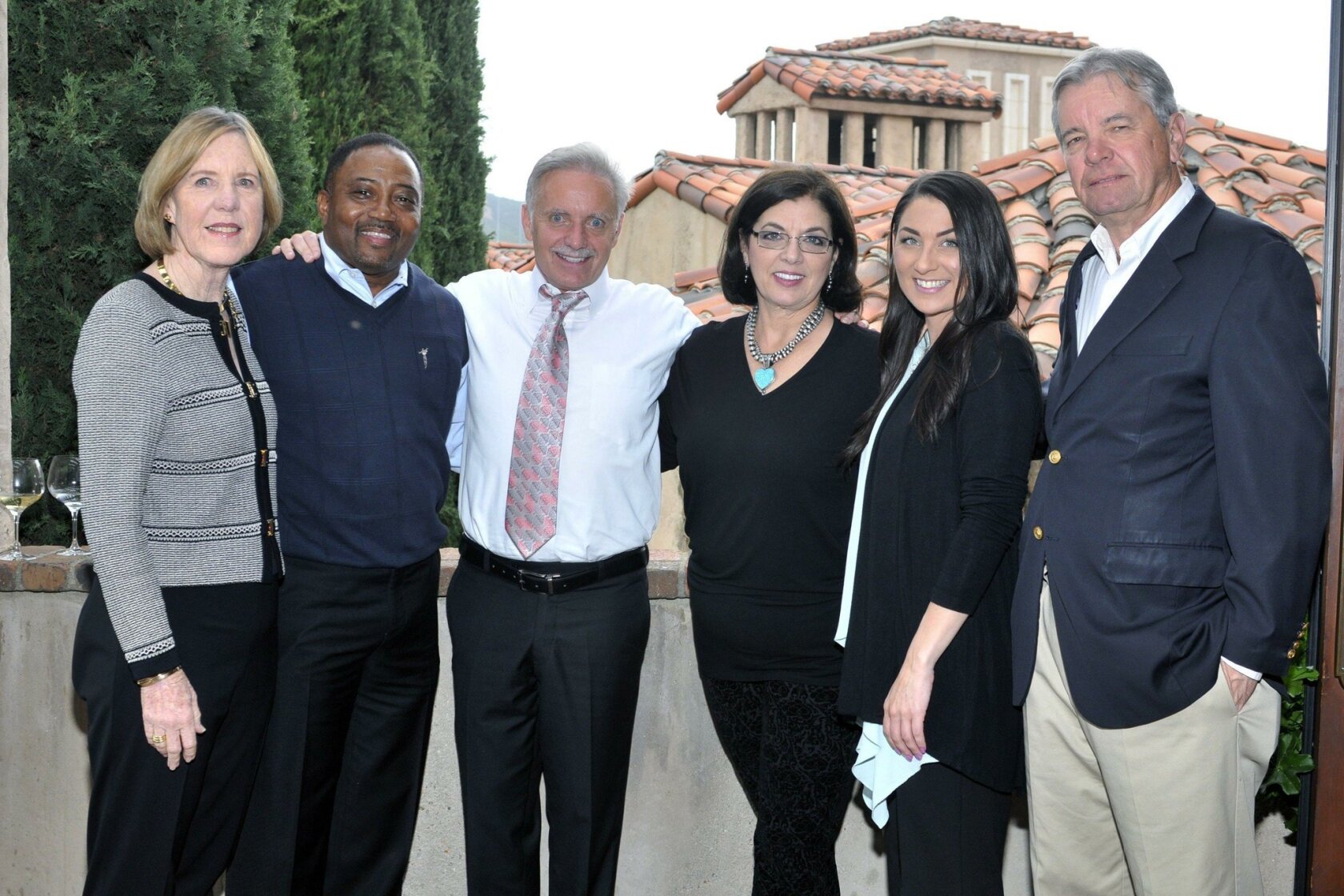 Rancho Santa Fe Foundation Executive Director Christy Wilson, Scripps Program Director Kevin Wilson, Scripps Behavioral Health Administrator Dr. Jerry Gold, Shed A Light Foundation co-founder Sheryl Bohlander, Director Diana Goodman, co-founder Jim Bohlander
()
Scripps Behavioral Health Administrator Dr. Jerry Gold, Shed A Light Foundation Co-Founder Jim Bohlander, Dr. Geoff Sternlieb
()
Joel and Estelle Graff
()
Mark and Candise Holmlund, Alan and Mary Schulman
()
Anne Sahm, Nancy Chapel, Bob Ayers, Val Camillo
()
Shed A Light Foundation co-founder Sheryl Bohlander, Jo Ramos, Mary Schulman
()
Amanda Cascadden, Patrick Henry
()
Rancho Santa Fe Foundation board member Lou and Judi Mezzullo
()
Shed A Light Foundation co-founders Sheryl and Jim Bohlander
()
A private reception was held April 6 at The Bridges at Rancho Santa Fe for the Shed A Light Foundation, which raises money to support programs and treatment facilities that help the severely mentally ill. The foundation was founded by RSF residents Jim and Sheryl Bohlander.
The event was held to recognize the work of Dr. Jerry Gold, administrator of Scripps Mercy Behavioral Health. For more, see the story on page A9 and visit www.shedalight.com.
For photos online, visit www.rsfreview.com.
---