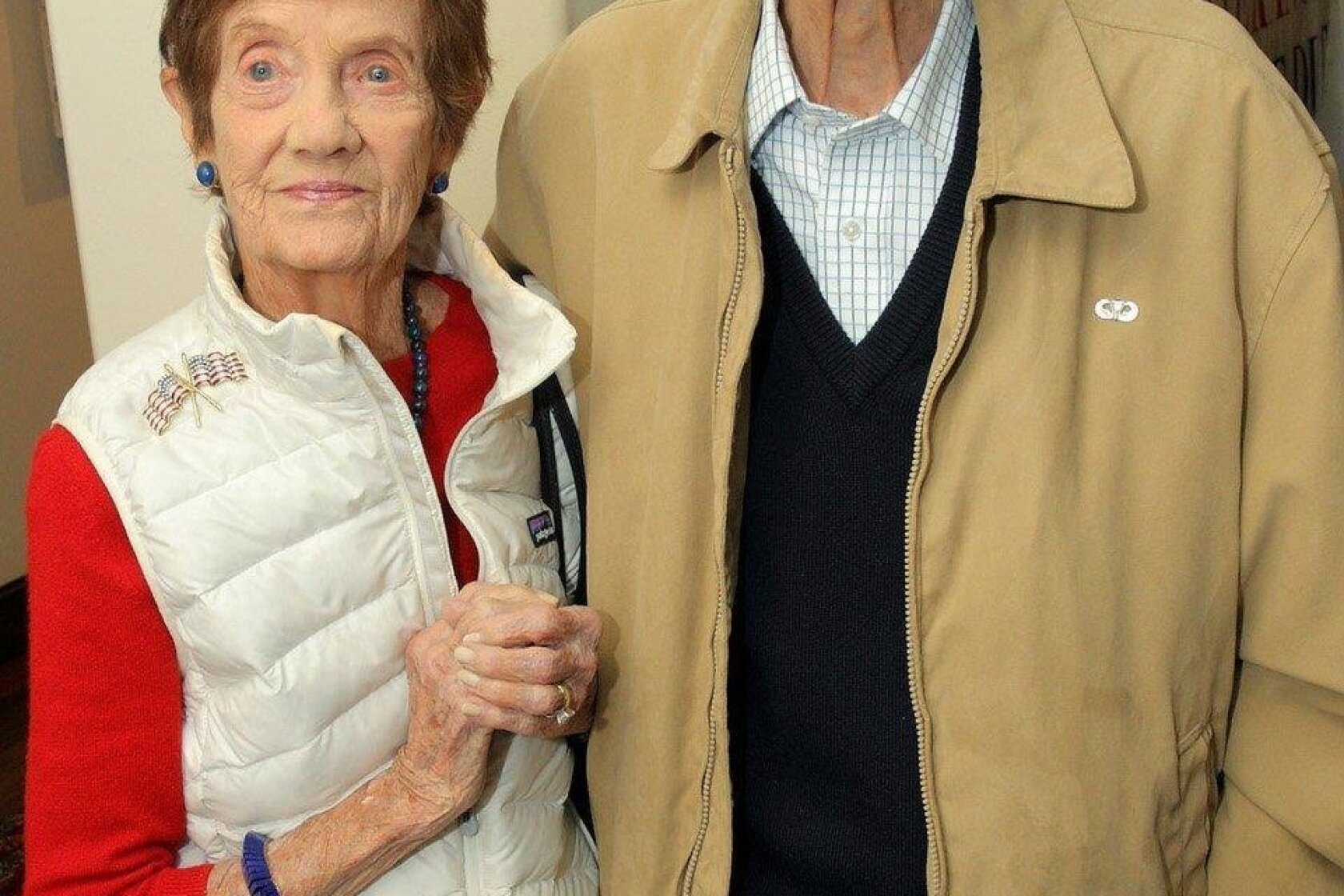 Cathie and Jack McRoskey
()
Nancy Robinson, Arlyne Brown
()
Dave Baker, Rosemary Nauert, Jill Baker, Rosemary Colliander, Tricia Russell
()
Ruth Flores Harper, Janet Davis
()
Gene Hancock, Angie Gange, Charlie Gange, Barbara Ryan, Scott Gange
()
Bibbi Herrmann, Rosemary Nauert, Rita McConnstern
()
Steve Lewandowski, Tom Carlson
()
Steve Lewandowski, Tom Carlson
()
Tricia Russell, Alex Pisciotta
()
Laura Akers, Guy Freeborn
()
Judy and Dave Cours, Jody Bray, Roger and Bettybob Williams
()
Donna Miano, Les Linkogle
()
Dave Baker, Frank Dowse
()
Laura Akers, Gerda Snell
()
Dale Nelson, Jody Bray
()
Gerda Snell, Rosemary Colliander, Jinny Martin, Cindy Stevens, Brett Dieterich, Elaine Christian
()
The Rancho Santa Fe Republican Women, Federated members held their annual Veterans Tribute on Nov. 11 at the Rancho Santa Fe Golf Club.
U.S. Navy Lt. Steve Lewandowski served as the guest speaker at the event. He is a third-generation member of the American Legion and commander of Post 416 in Encinitas. He has received seven certificates of Congressional Recognition for his work on behalf of veterans and is the executive director of the Veterans Research Alliance. He is also an ambassador for the Naval Special Warfare Foundation.
Photos by Jon Clark. For photos online, visit www.rsfreview.com.
---