Rancho Santa Fe Golf Club hosts Yani Tseng Invitational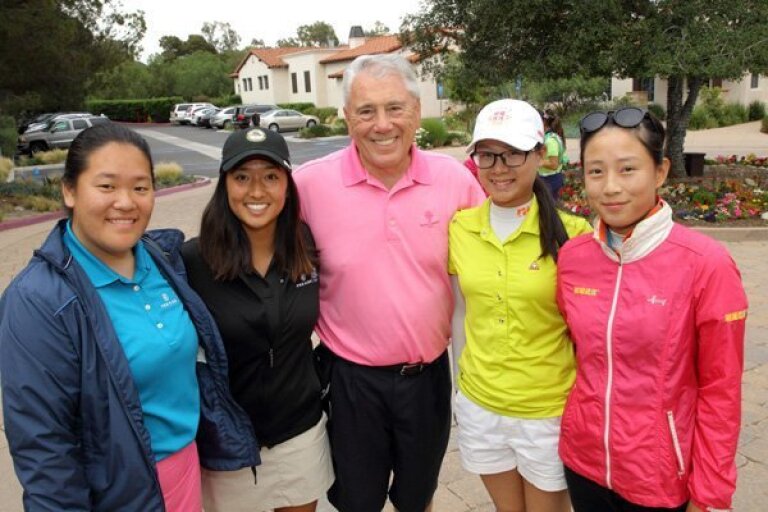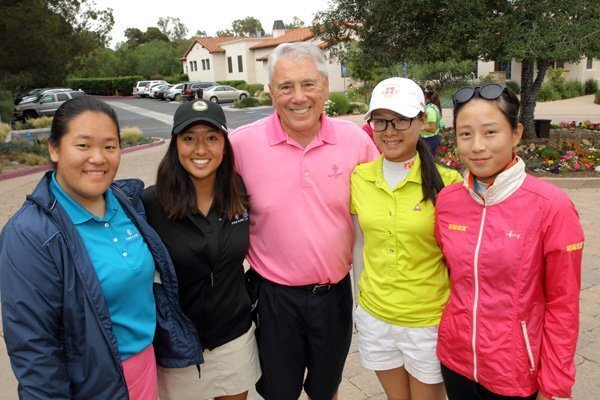 Sharon Jahng, Jessica Kim, Vearl Smith, Yusang Hou, Yuchiang Hou
(Jon Clark)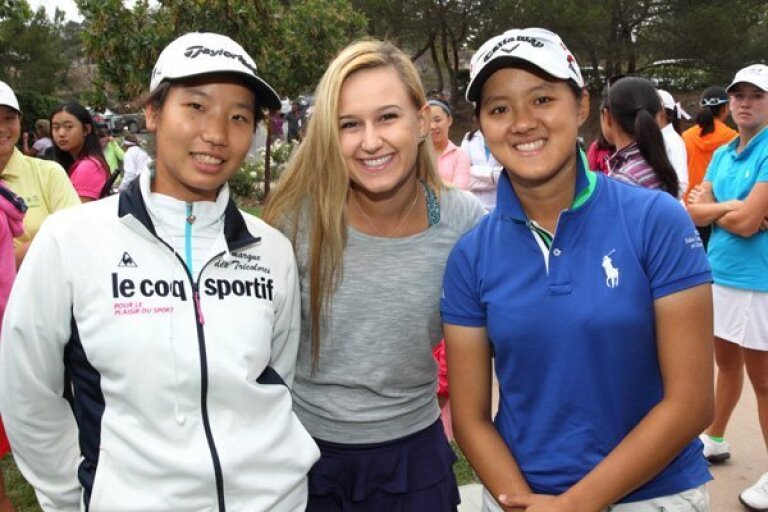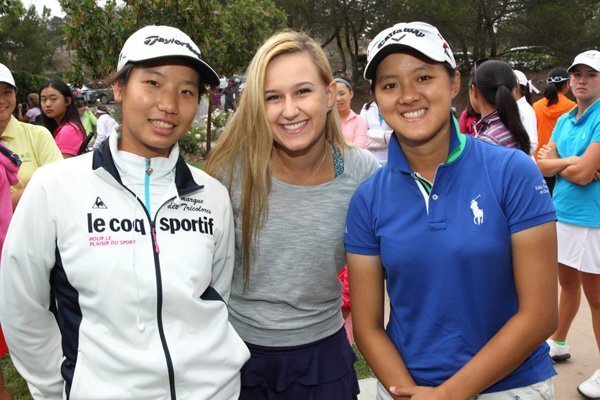 Chou Yitsen, Morgan Gonzales, Chihmin Chen
(Jon Clark)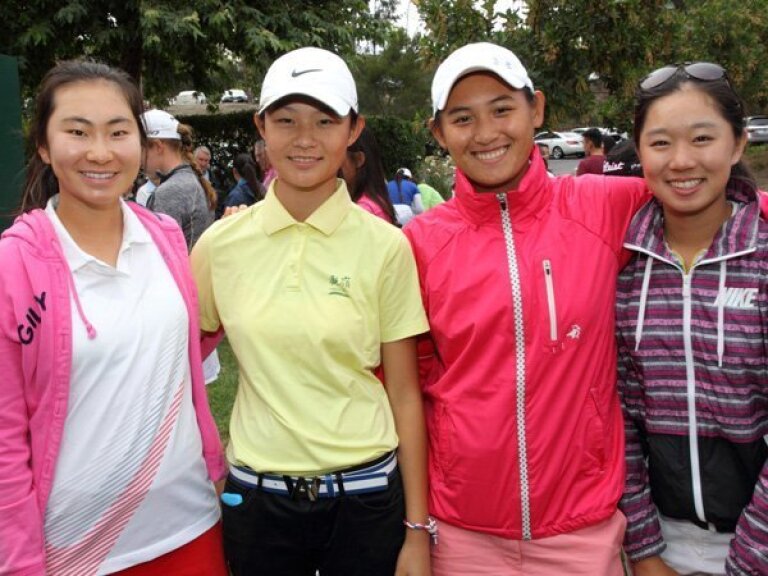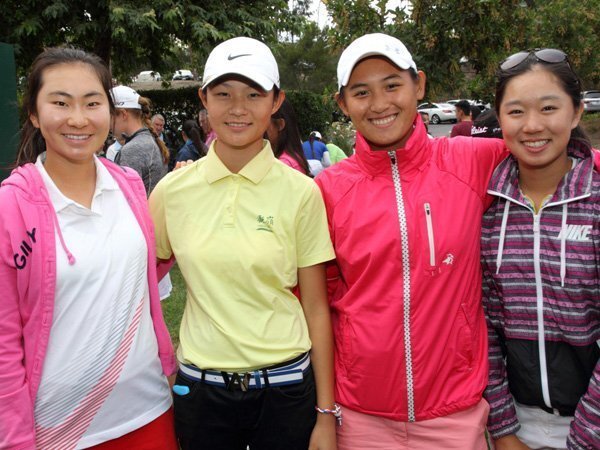 Rose Huang, Yang Liu, Wanping Huang, Tzehan Lin
(Jon Clark)
Gayle Gillies Mize, Joe Mize, Clare Legaspi
(Jon Clark)
Angela Then, Michelle Hantak
(Jon Clark)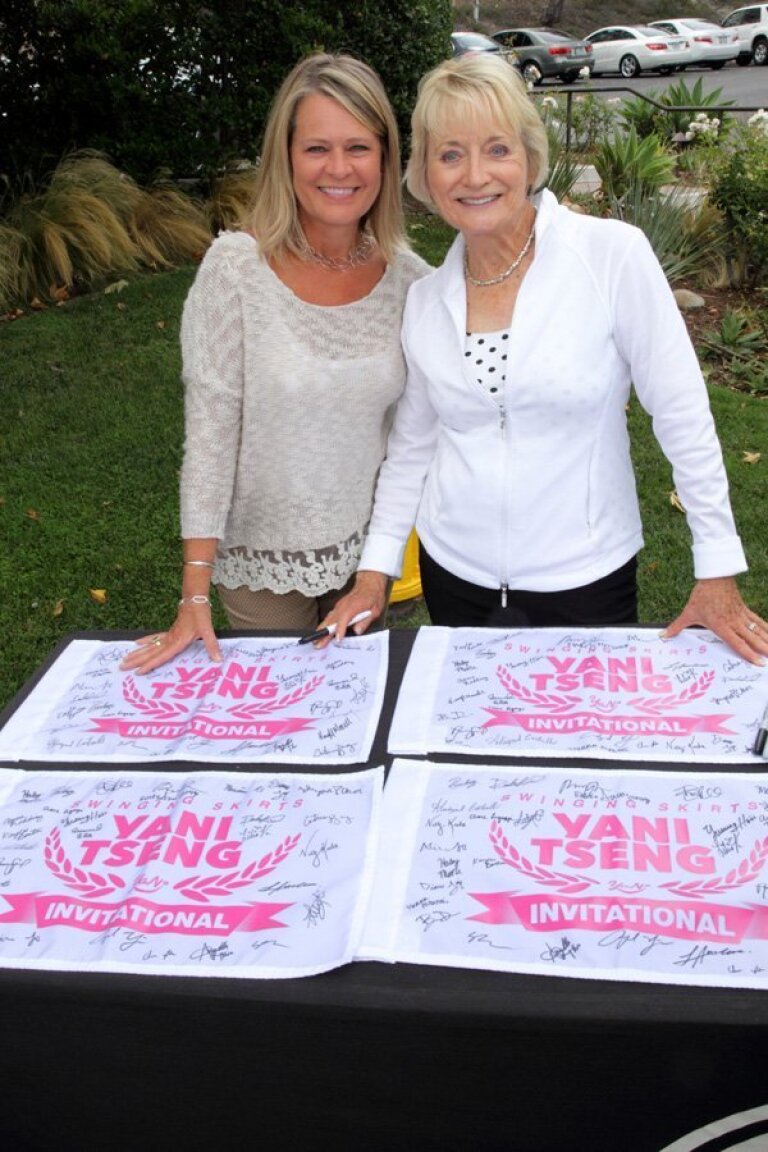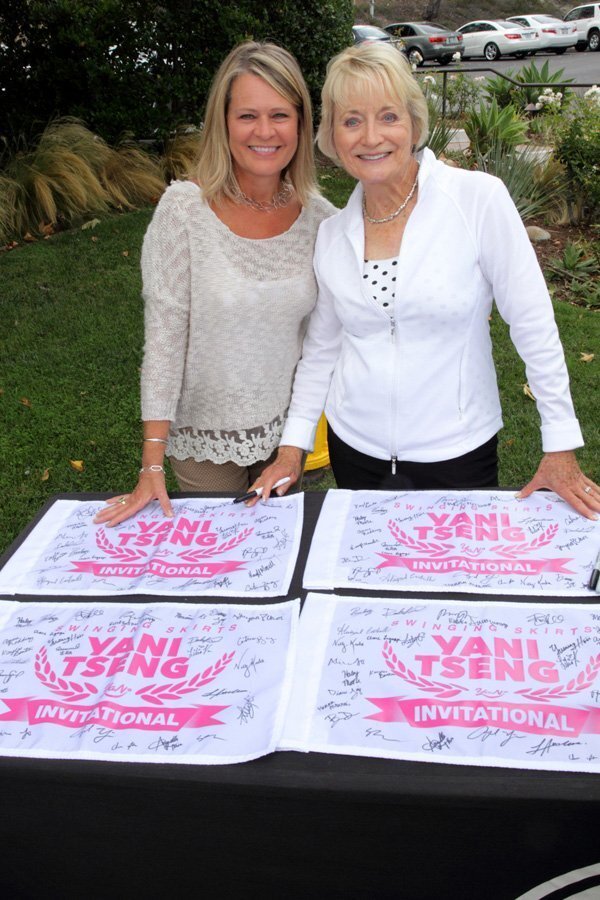 Julie Monroe, Nancy White
(Jon Clark)
Vearl Smith, Sharon Jahng, Jessica Kim, John Horvath, Jeff Javelet
(Jon Clark)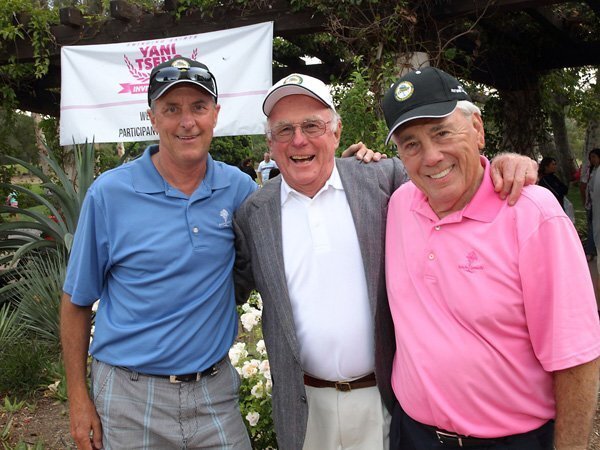 Jeff Javelet, Chuck Courtney, Vearl Smith
(Jon Clark)

Putting practice
(Jon Clark)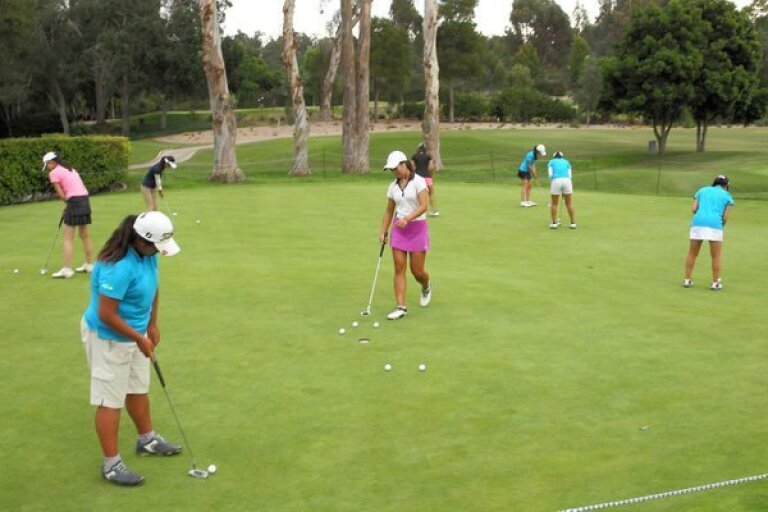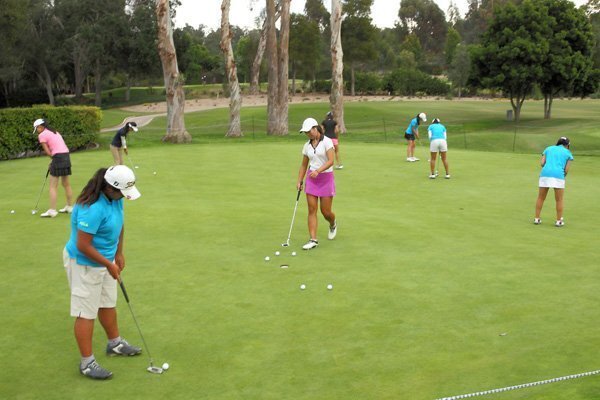 Putting practice
(Jon Clark)
Tournament staff: Patrick Skakel, Casey Ceman, Andrew Liao, Ben Wolfe, Houston Denney, Preston Smith
(Jon Clark)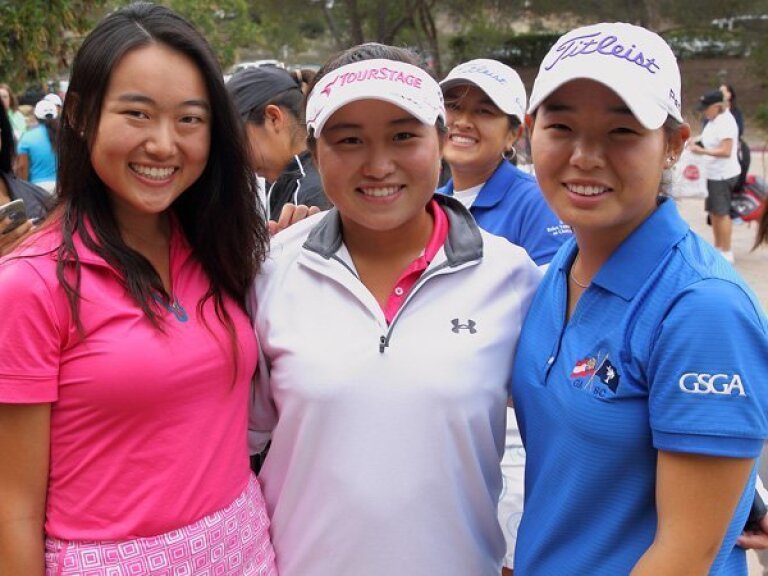 Michelle Xie, Rinko Mitsunaga, Diane Lim
(Jon Clark)
Rinko Mitsunaga, Muni He, Rachel Dai, Andrea Lee, Robynn Ree, Mariel Galdiano, Clare Legapi, Lilia Vu
(Jon Clark)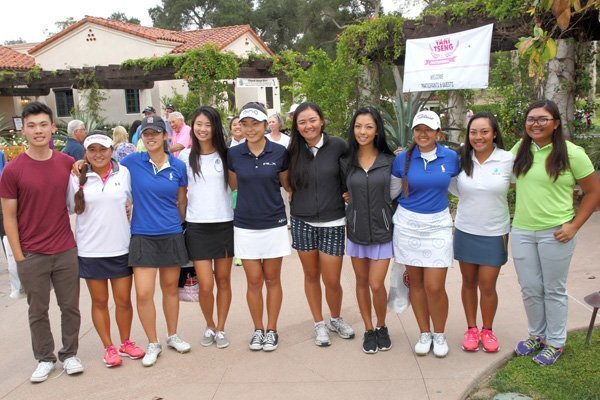 Corey Shaun, Rinko Mitsunaga, Andrea Lee, Rachel Dai, Robynn Ree, Allisen Corpuz, Muni He, Lilia Vu, Mariel Galdiano, Clare Legaspi
(Jon Clark)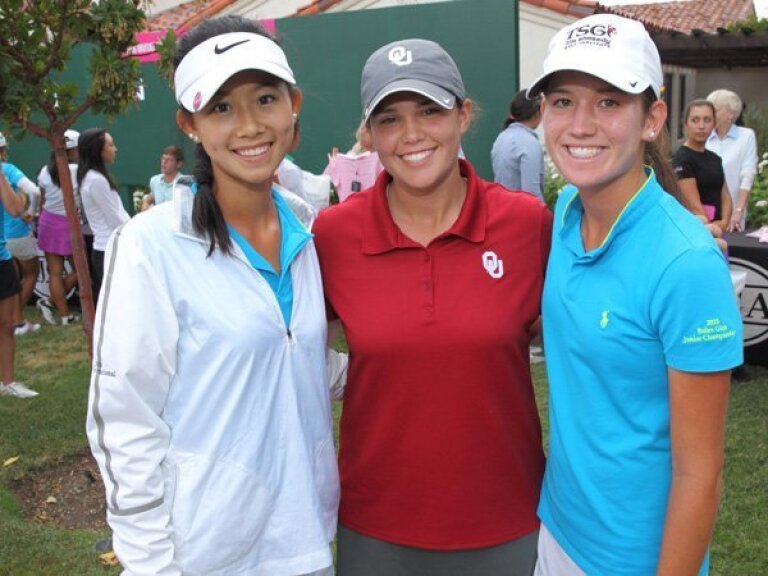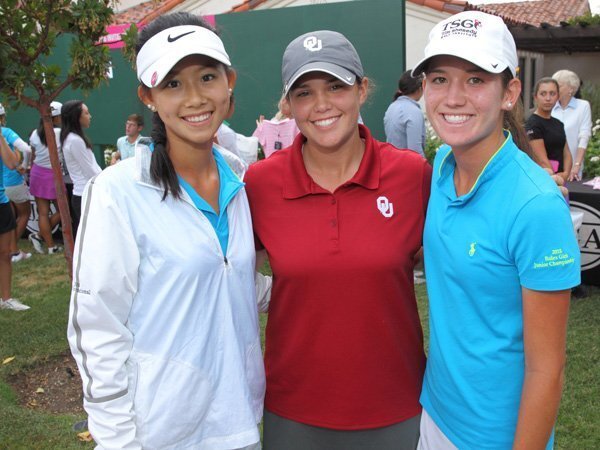 Kelsey Zeng, Sydney Youngblood, Kendall Griffin
(Jon Clark)
The RSF Golf Club hosted the Yani Tseng Invitational June 28-July 1.
The Yani Tseng Invitational, presented by the Swinging Skirts, is a three-day, girls-only American Junior Golf Association Invitational. The Junior-Am fundraising tournament also benefits several charities.
Many of the best junior golfers from around the world competed for the championship as well as an exemption into the Swinging Skirts LPGA Classic. Players in the event also had the opportunity to meet and interact with LPGA Tour star Yani Tseng, the former No. 1-ranked player in the world.
"Tseng is the youngest player ever, male or female, to win five major championships and was ranked number 1 in the Women's World Golf Rankings for 109 consecutive weeks, from 2011 to 2013."
Photos on this page were taken at the "Welcome Dinner" held June 28 at the RSF Golf Club.
Photos by Jon Clark. For photos online, visit www.rsfreview.com.
---
Get the RSF Review weekly in your inbox
Latest news from Rancho Santa Fe every Thursday for free
You may occasionally receive promotional content from the Rancho Santa Fe Review.