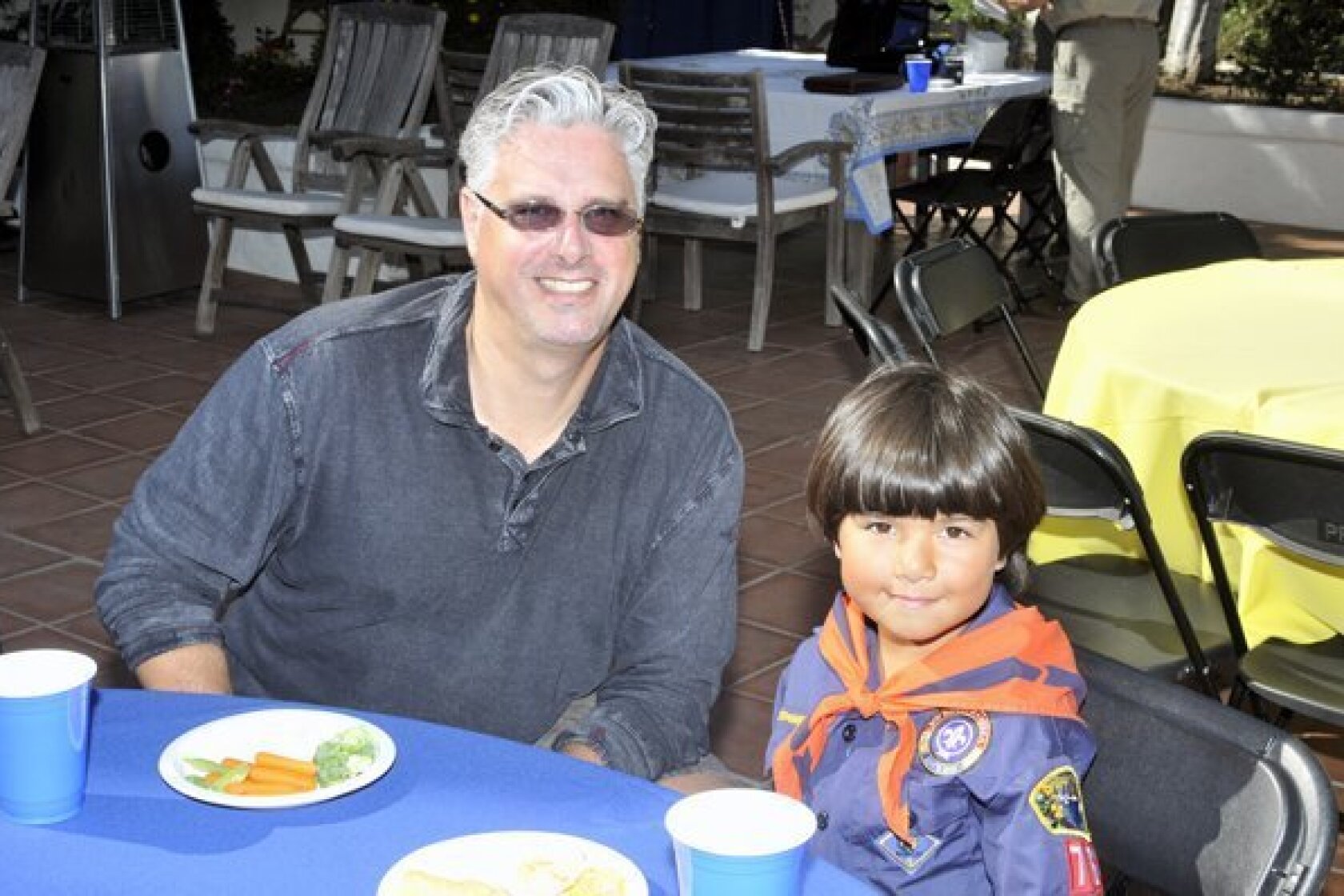 Andreas Bendl with Christopher
(McKenzie Images)
Hosts Bruce and Brenda Kleege with Robert and William
(McKenzie Images)
Stephanie Kourie, Beth Vincik, Seana Montes, Lisa Russeth
(McKenzie Images)
Cubmaster Desmond Wheatley and Bruce Kleege with Pack 766 members
(McKenzie Images)
Scout volunteer leaders. Front (L to R): event co-chair Jolene Perry, Seana Montes, Beth Vincik, Marcia McDonough, Sharon Bellows. Back (L to R): Bruce Kleege, Cubmaster Desmond Wheatley, Friends of Scouting co-chairs Dennis Chodorow and Richard Kuntz
(McKenzie Images)
Elijah, Oliver
(McKenzie Images)
Slide and climbing wall
(McKenzie Images)
Andrew takes the drop
(McKenzie Images)
Andrew takes the drop
(McKenzie Images)
Alexandra Harris with Valentina
(McKenzie Images)
Ted, Bear
(McKenzie Images)
Kate and Scarlett on the wall
(McKenzie Images)
Cooper, Henry
(McKenzie Images)
Rancho Santa Fe's Cub Scout Pack 766 held its annual Blue & Gold Celebration March 28. The event was held at the home of Bruce and Brenda Kleege in Rancho Santa Fe.
Jolene Perry and Fernanda Whitworth chaired the event, with Cub Master Desmond Wheatley overseeing the event activities.
Photos by McKenzie Images.
---