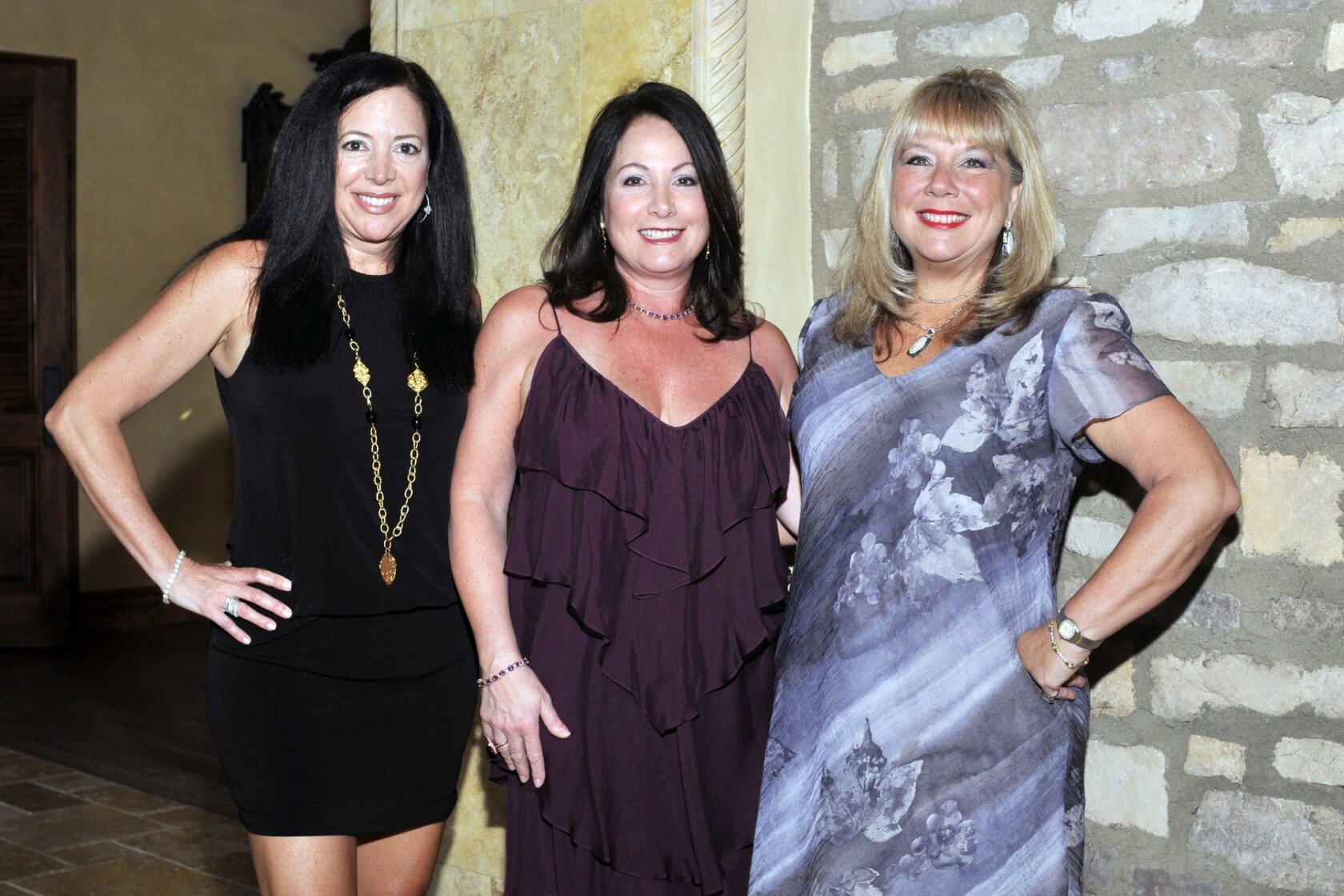 Christina Capozzi, event Chair Maria Parnell, Denise Capozzi
()
Carlsbad city manager Kevin and Jolane Crawford
()
Julia Taylor, Jeff and Kathryn O'Neill, Martha Anzar
(McKenzie Images)
Lisa Kivel and the Eventdesignsinc.com team
()
Richard Mazzera, Beach and Country Guild President Colleen Guerra, Terumi Shibata-Mazzera (www.cesartapas.com)
()
Laura Kelleher, Sebastian and Silvana Saldivar
()
Stacy and Rob Trabucco
()
Lynn Owen, Damon Owen, Michelle Hart
()
Cheryl Giustiniano, Aimee Meals, Karina Lion
()
Muriel Robotta, Beach and Country Guild President Colleen Guerra, Aimee Meals, Rachell Sigan, Sophia Guerra
()
Adam Mucci and Felicia Vieira (www.craftedcocktails.com)
()
Hosts Ilene and Mike Lamb
()
Marlene Gotz, Carole Morrison
()
Kristin and Mark Baldi, Darcy and Tony Garriano, Rachel and Scott Wold
()
Daniel Monim, Liza Suh, Harold Byun, Pat Suh
()
The Beach & Country Guild, which raises funds in support of United Cerebral Palsy San Diego (UCPSD), held its fourth annual "Regale in the Ranch" benefit, a casino-themed party featuring games, opportunity drawing, cocktails, and heavy hors d'oeuvres.
The event was held April 23 at the home of Guild member Ilene Lamb. Visit www.beachandcountry.org.
For photos online, visit www.rsfreview.com.
---