Prince Lorenzo de' Medici reception held at Del Mar Country Club
Tony Renda, Vanessa Buffet, Peter Caruso, Ramin Pourteymour
(Vincent Andrunas)
Kathryn Stephens, Jennifer Chapman, Patti Judd, Susan McClellan
(Vincent Andrunas)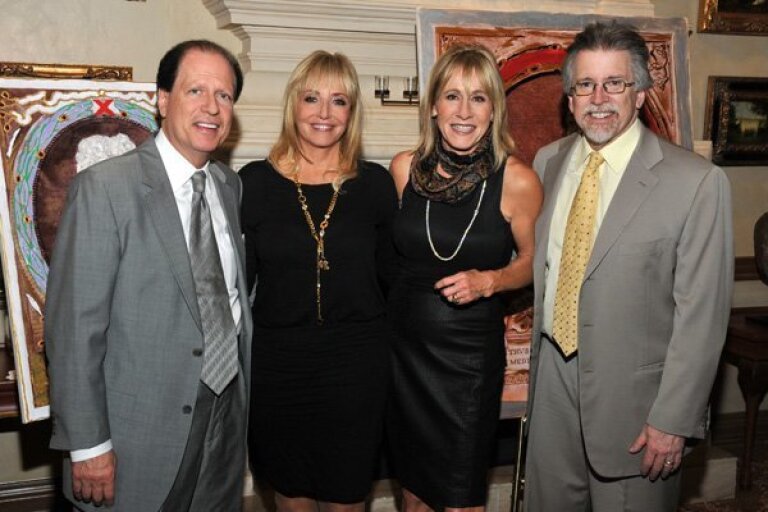 John Lazor, Barbara Kruer, Roxana Foxx and Dr. Bob Hertzka
(Vincent Andrunas)
Ken Davis, José Maria Ybarra, Emily Butler, Steven Riznyk, Dr. Marty Fallor
(Vincent Andrunas)
Blanca Uribe, Shervin Erfani, Dana Alkafmi, Yolanda S. Walther-Meade, Ana Arata, Blanca de Uribe
(Vincent Andrunas)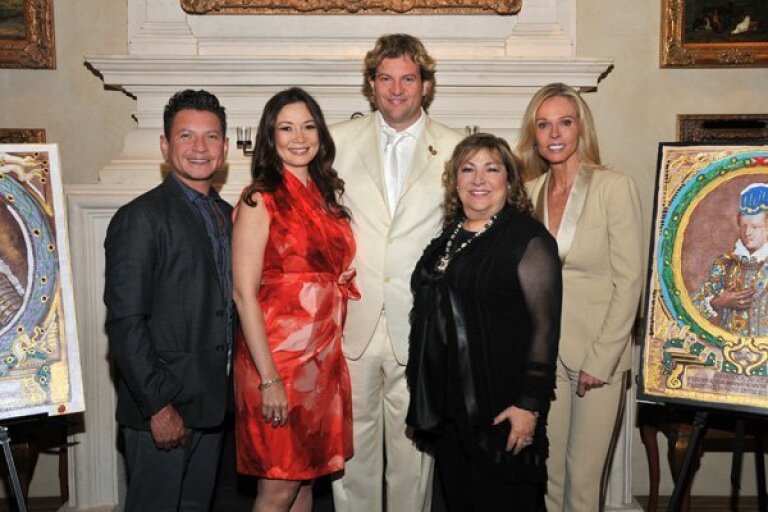 Alexander Salazar, Rosemary De' Medici and Prince Lorenzo Maria Raimondo De' Medici, May Zawaideh, Kathy Connor
(Vincent Andrunas)
Emma and Leo Zuckerman
(Vincent Andrunas)
Dana Alkafmi, Ana Arata, Prince Lorenzo Maria Raimondo De' Medici, Blanca Uribe, Yolanda S. Walther-Meade, Blanca de Uribe
(Vincent Andrunas)
Ramin Pourteymour, Prince Lorenzo Maria Raimondo De' Medici
(Vincent Andrunas)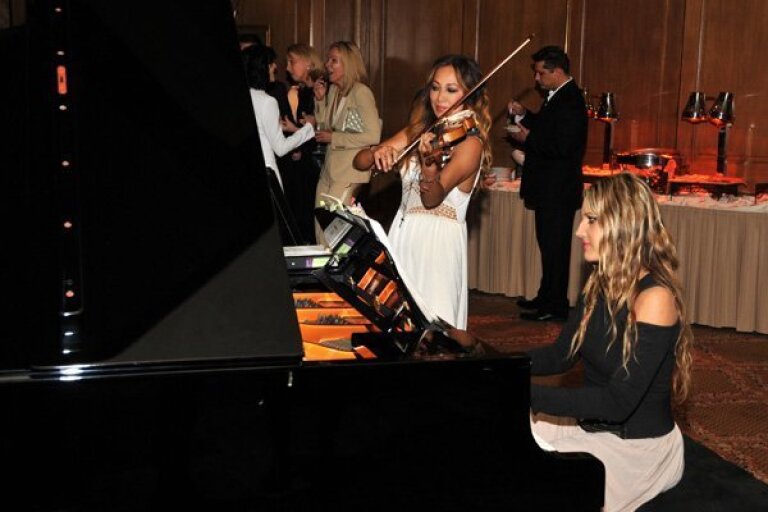 Musicians entertaining
(Vincent Andrunas)
Diana Cavagnaro, Esther Rodriguez
(Vincent Andrunas)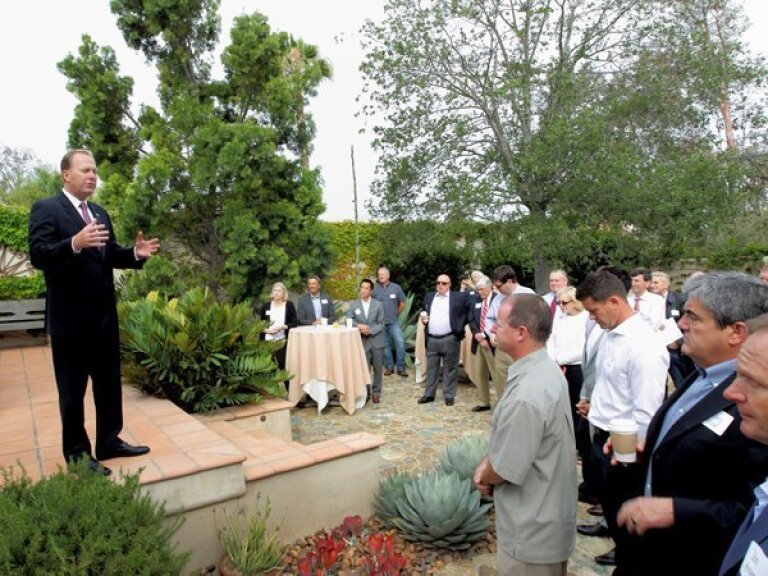 Mayor Faulconer addresses a group in Rancho Santa Fe
(Jon Clark)
Mayor Faulconer addresses a group in Rancho Santa Fe
(Jon Clark)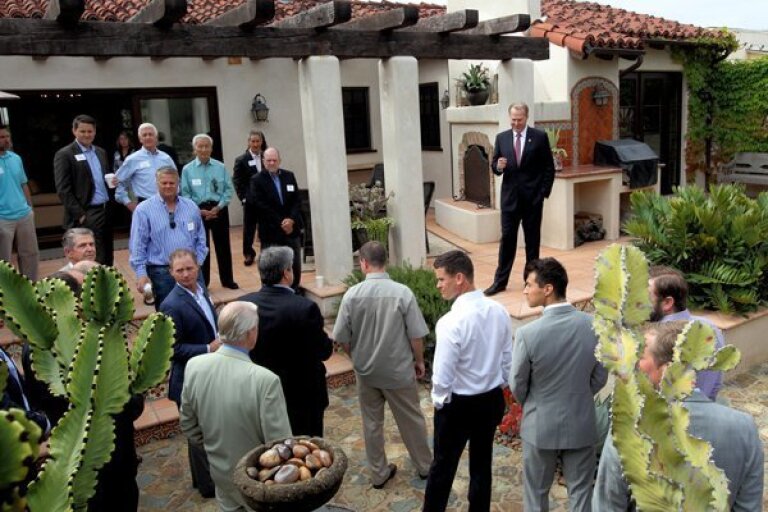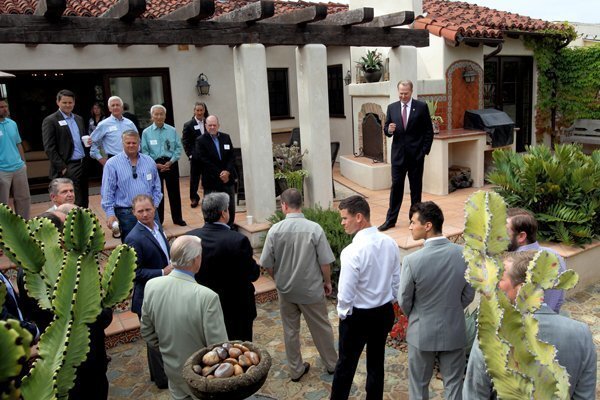 Mayor Faulconer responds to questions in Rancho Santa Fe
(Jon Clark)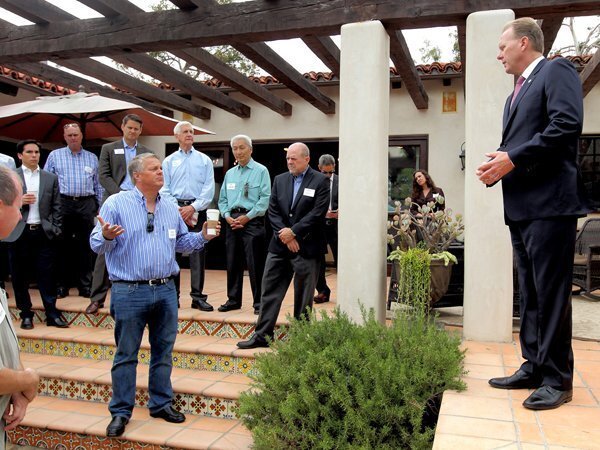 Mayor Faulconer responds to questions in Rancho Santa Fe
(Jon Clark)
Mayor Faulconer responds to questions in Rancho Santa Fe
(Jon Clark)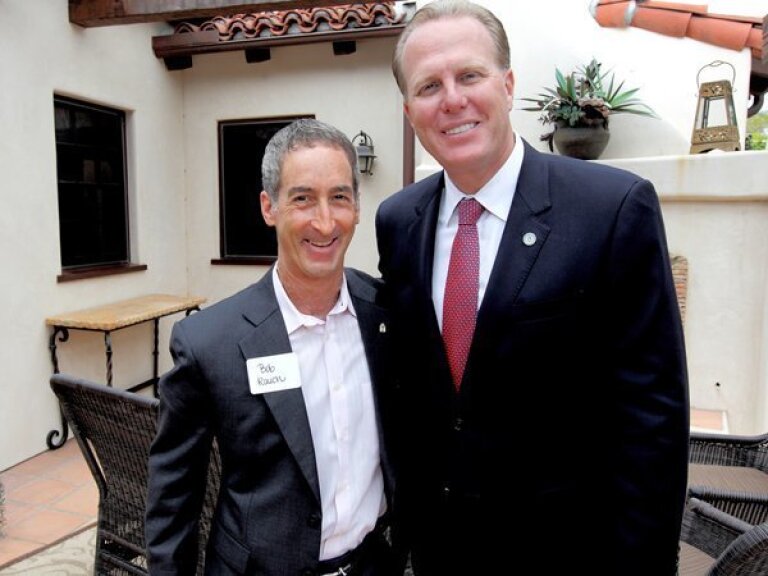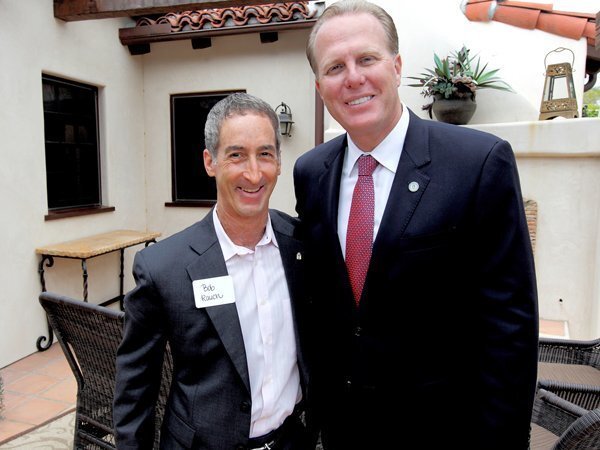 Bob Rauch and Mayor Faulconer in Rancho Santa Fe
(Jon Clark)
Ron Kimura and Mayor Faulconer
(Jon Clark)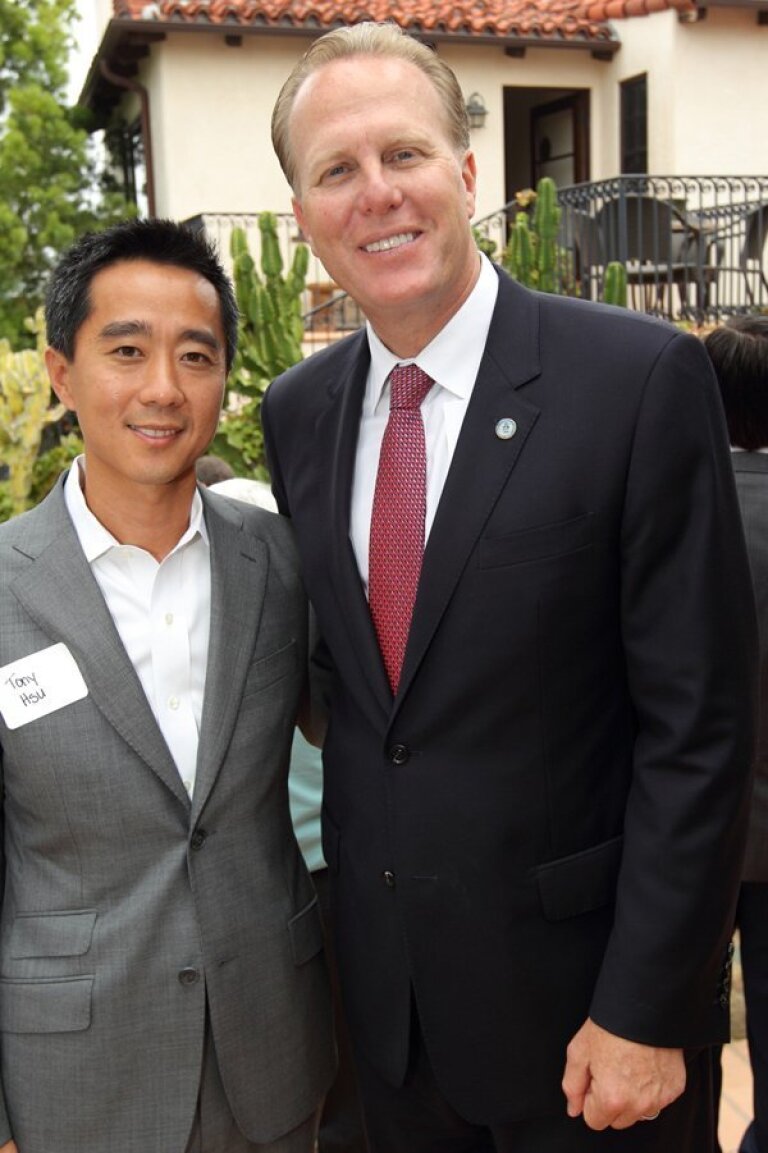 Tony Hsu and Mayor Faulconer
(Jon Clark)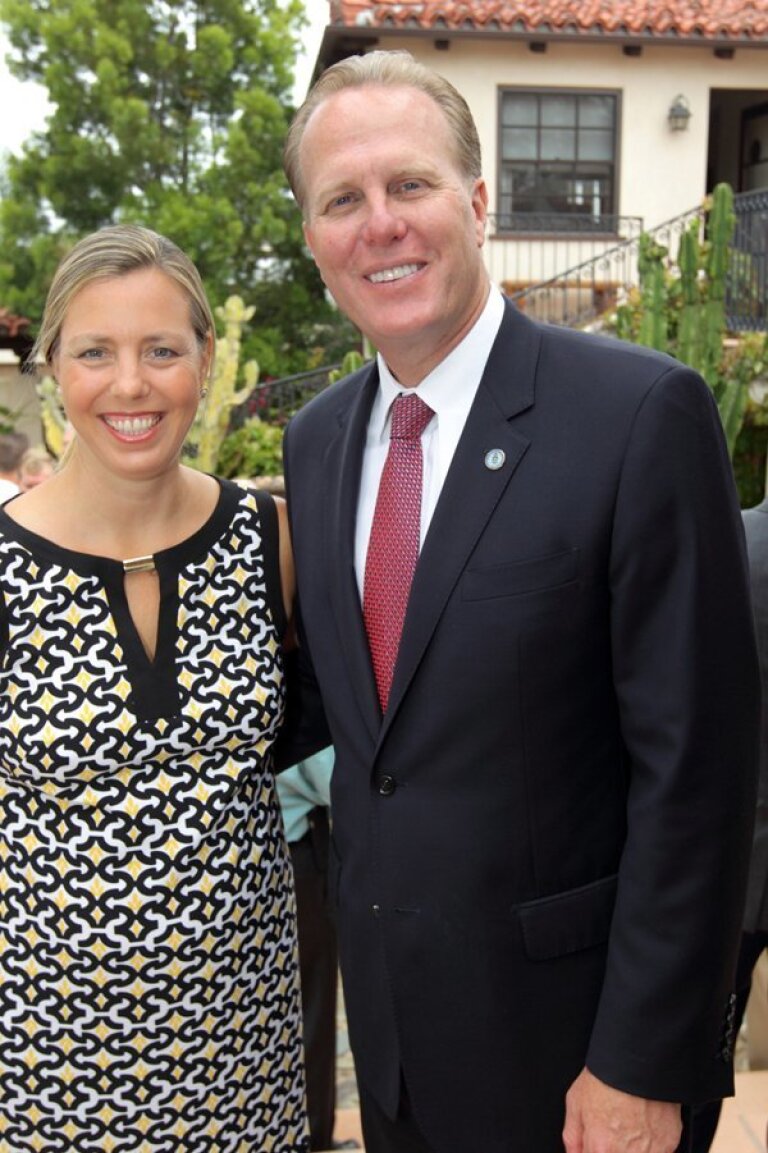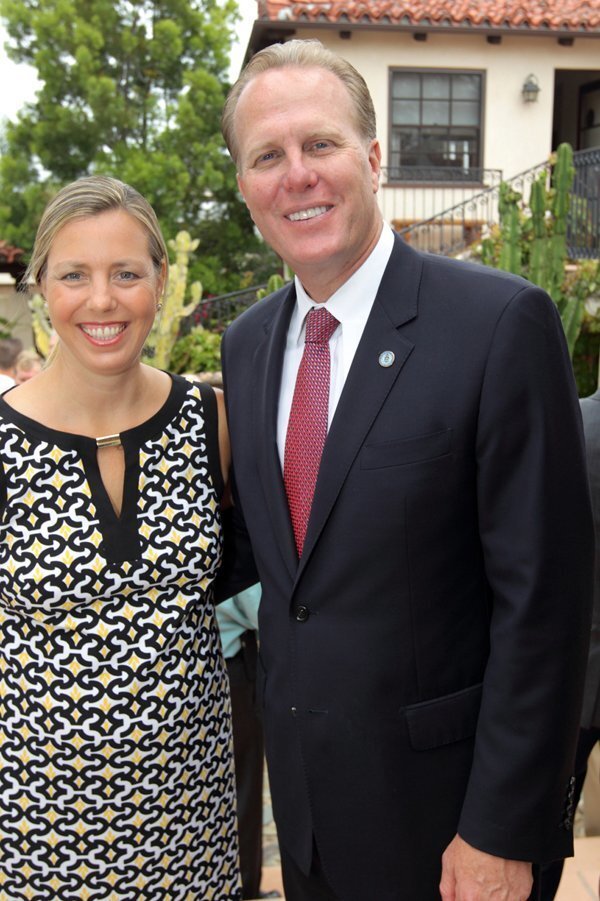 Debbie Dorsee and Mayor Faulconer
(Jon Clark)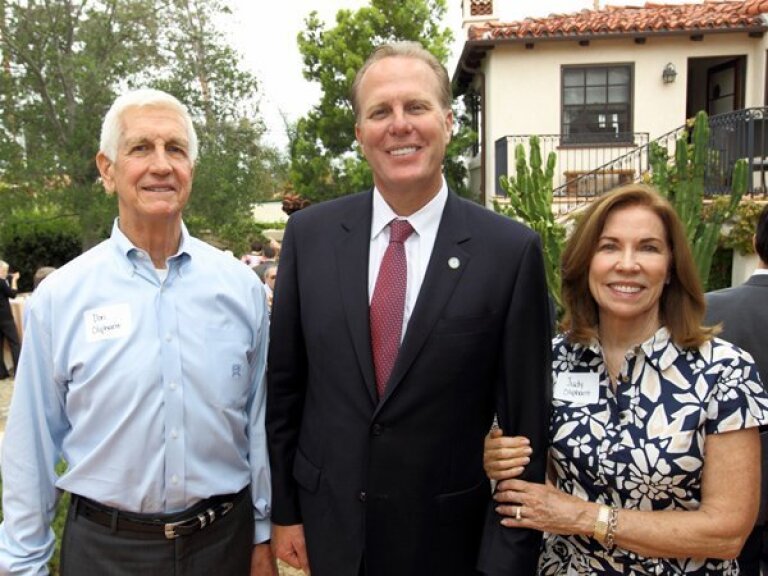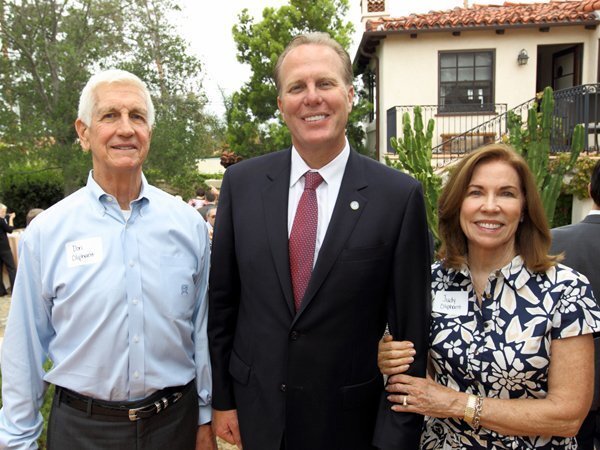 Don Oliphant, Mayor Faulconer, Judy Oliphant
(Jon Clark)
Jim and Marilyn Brown with Mayor Faulconer
(Jon Clark)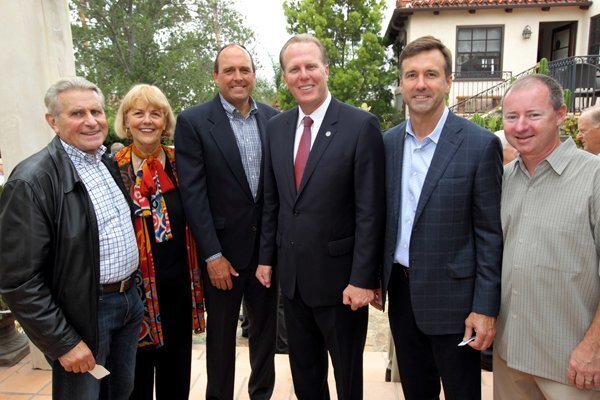 John Peck, Karolyn Dorsee, Ty Miller, Mayor Faulconer, John Roberts, Dan Hughes
(Jon Clark)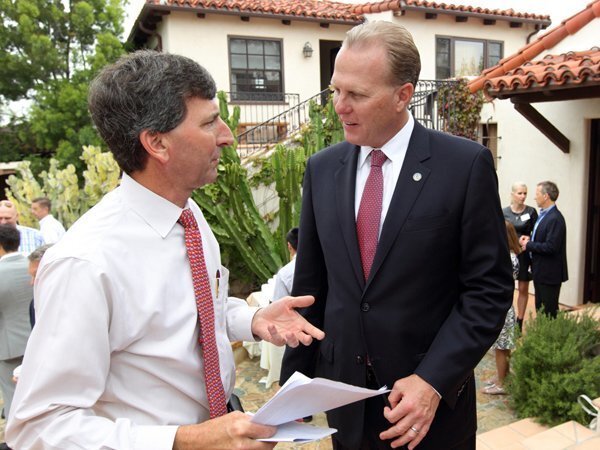 Dr. Don Brandon and Mayor Faulconer
(Jon Clark)
A VIP private reception was hosted June 12 by May Zawaideh and Alexander Salazar in honor of Prince Lorenzo Maria Raimondo de' Medici at the Del Mar Country Club in Rancho Santa Fe. The invitation was extended to patrons of the arts from San Diego, Mexico, Orange County and Los Angeles.
Prince Lorenzo de' Medici is the descendent and heir to the famous Medici dynasty of Florence. The Medici family were a legendary political dynasty and banking family, which later became a royal house. Among them were four Popes and two queens. Being the wealthiest and most influential family in Europe during the Renaissance period, they supported the art of Michelangelo, Botticelli, Leonardo da Vinci and many more.
The 39-year-old Prince engaged the guests with his family's stories in his charming Italian accent and great sense of humor. He shared how as a passionate artist he is reviving the Renaissance images of the portraits of his ancestors into contemporary paintings filled with iconic messages and representation of detail that perpetuates their immense legacy.
Prince Lorenzo is a multi-lingual historian, a Great Magister in the Knights Order of San Martino in Rome, a modern trendsetter with an MBA in fashion design and luxury goods from Bologna University, and an expert in Italian food. He shared his secret tiramisu recipe with Chef Tommy at the club who masterfully created it for the guests as the final course coupled with Italian music and song.
Photos by Vincent Andrunas. For more photos online, visit www.rsfreview.com.
---
Get the RSF Review weekly in your inbox
Latest news from Rancho Santa Fe every Thursday for free
You may occasionally receive promotional content from the Rancho Santa Fe Review.