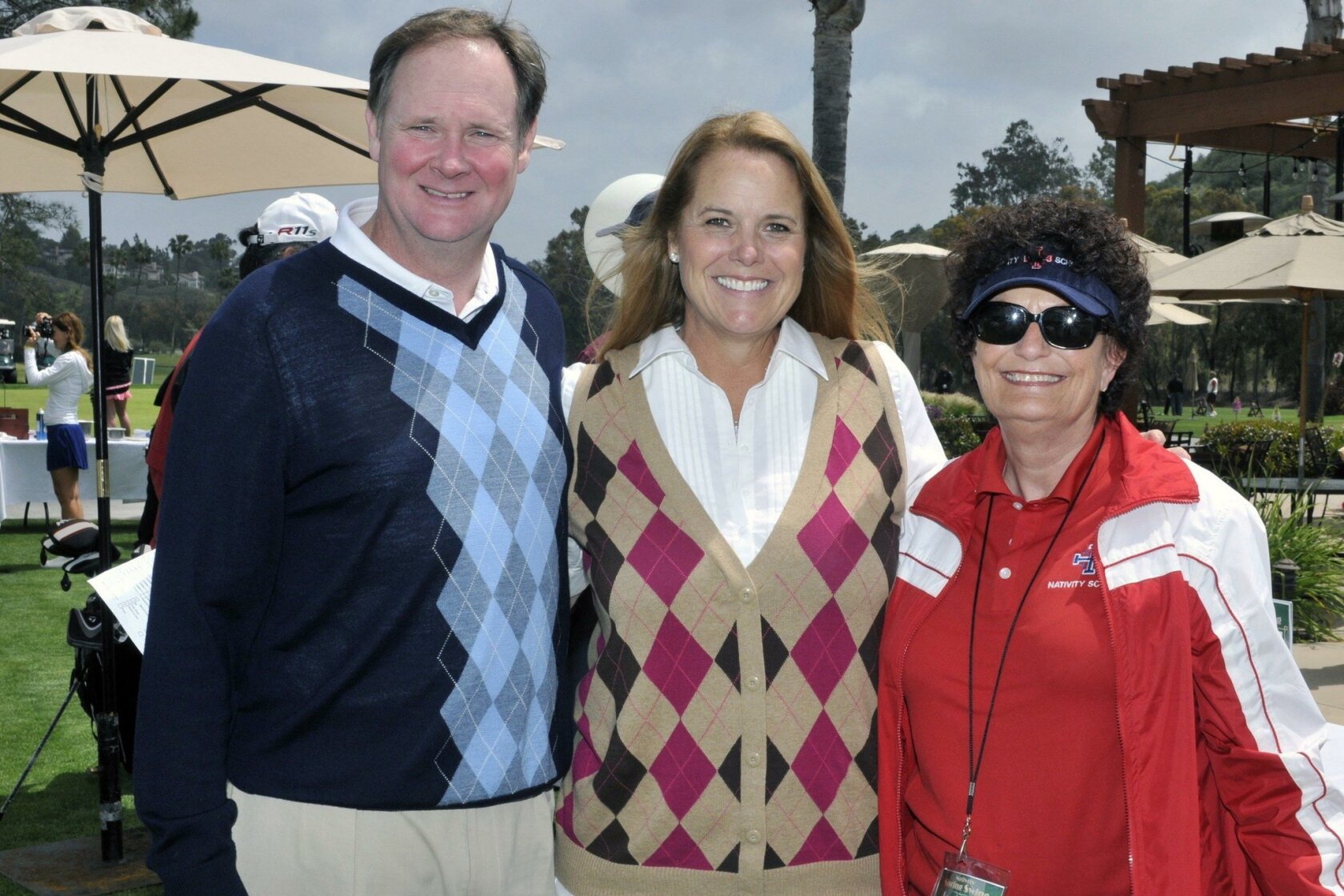 Brad and event co-chair Carrie Wilhite, Principal Margaret Heveron
()
Tennis event co-chairs Tory Hill and Allison Ryan
()
Chance Cota, Doug Cox, Mark Edwards
()
Gold sponsors Jana and Anthony Insogna
()
Kara Guthrie with her brother, former professional football player and current NFL sports commentator John Lynch
()
Kim Seiber, Maria Pourteymour, Jamie Kotsay, Les Kourie
()
Mark Gruwell, former MLB player Mark Loretta, Gordon Cooke
()
Mark Edwards, Gary Edwards
()
John and co-chair Sarah Cox, Very Reverend Msgr. Richard F. Duncanson, S.T.D.
()
Karla Banning, Lory Fisher, Megan Boyett
()
Brian Berning, Anthony Insogna, Hoon Choi, Dale Rieger
()
Hole sponsors Maria and Sean Pourteymour
()
The Nativity School hosted its annual auction, Spring Swing," and a celebration of the school's 20th anniversary. The event, which was held April 25 at the Fairbanks Country Club, included golf and tennis tournaments, an auction, dinner and dance.
For more information, visit www.thenativityschool.org.
For photos online, visit www.rsfreview.com.
---