Miracle League President speaks at SD1 Chapter of Teen Volunteers in Action kick-off event
President Elect Rebecca Nunes, President Hedi Allen-Hydo
(McKenzie Images)
Logan Magin, Garrett Dahl
(McKenzie Images)
Christopher Nawrocki, Ryan Benirschke, Noah Forougi, Andrew Caietti, Noah Leung, Matt Hadley
(McKenzie Images)
Connor Dahl, Tysen McKinney, Sawyer Lebert, Phillip Magin, Cooper Mittleman, Will Nunes
(McKenzie Images)
Bradley Couch, Brandon Colarusso
(McKenzie Images)
Miracle League President and guest speaker Kenneth Blattenbauer
(McKenzie Images)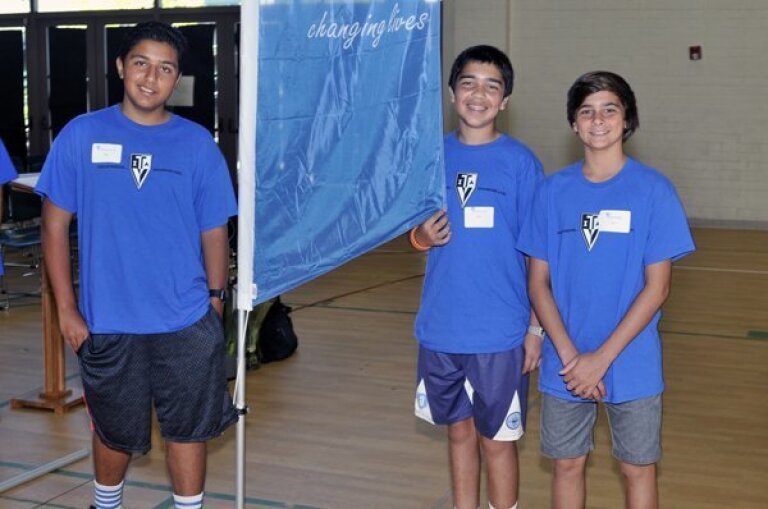 Nicholas Saneii, Devon Jha, Ben Kyrillos
(McKenzie Images)
Christopher Nawrocki, VP of Programs Madeleine Nawrocki
(McKenzie Images)
Ro Saneii, Cameron Saneii
(McKenzie Images)
Colin Harabedian, Wendy Harabedian
(McKenzie Images)
Paige Heenan, Chase Heenan
(McKenzie Images)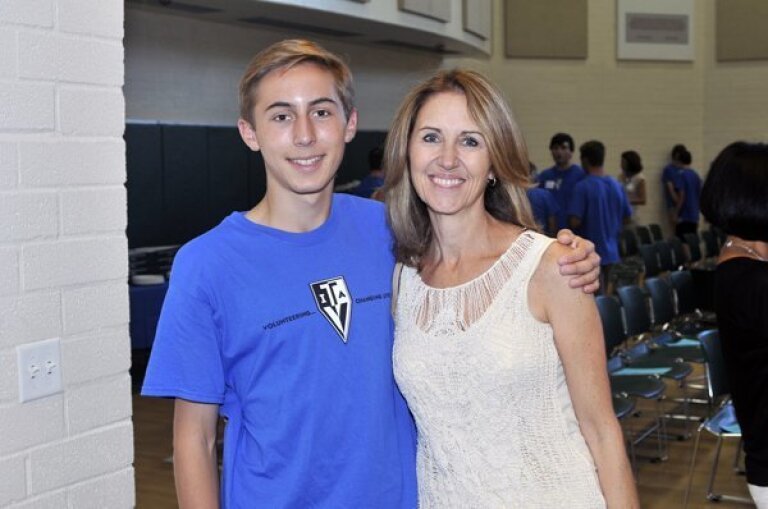 Christian Shearer, Samantha Walker
(McKenzie Images)
Max Greenhalgh, Austin Edwards
(McKenzie Images)
Hunter Binney, Sally Binney
(McKenzie Images)
Susie Bright, Alex Bright
(McKenzie Images)
The founding SD1 Chapter of Teen Volunteers in Action (TVIA) started the 2015-2016 year with its annual kick-off meeting Sept. 13 at the Rancho Santa Fe Community Center. The event's guest speaker was Kenneth Blattenbauer, president of Miracle League of San Diego. He spoke to the boys, grades 7-12, and their parents.
Miracle League of San Diego is a non-profit organization dedicated to helping children with physical and mental disabilities to achieve their full potential. This is accomplished through having the disabled youth play baseball through an organized league.
The TVIA youth volunteer at Miracle League baseball games throughout the season, and Blattenbauer addressed the importance of Miracle League to the community of San Diego and discussed how volunteerism is important to Miracle League and to organizations throughout San Diego.
TVIA is an organization of young men who, together with their families, participate in structured programs of volunteerism, philanthropy, and personal development.
For more information, visit www.tvia.org.
Photos by McKenzie Images.
---
Get the RSF Review weekly in your inbox
Latest news from Rancho Santa Fe every Thursday for free
You may occasionally receive promotional content from the Rancho Santa Fe Review.