Mainly Mozart's Spotlight Chamber Music Series returns to RSF Garden Club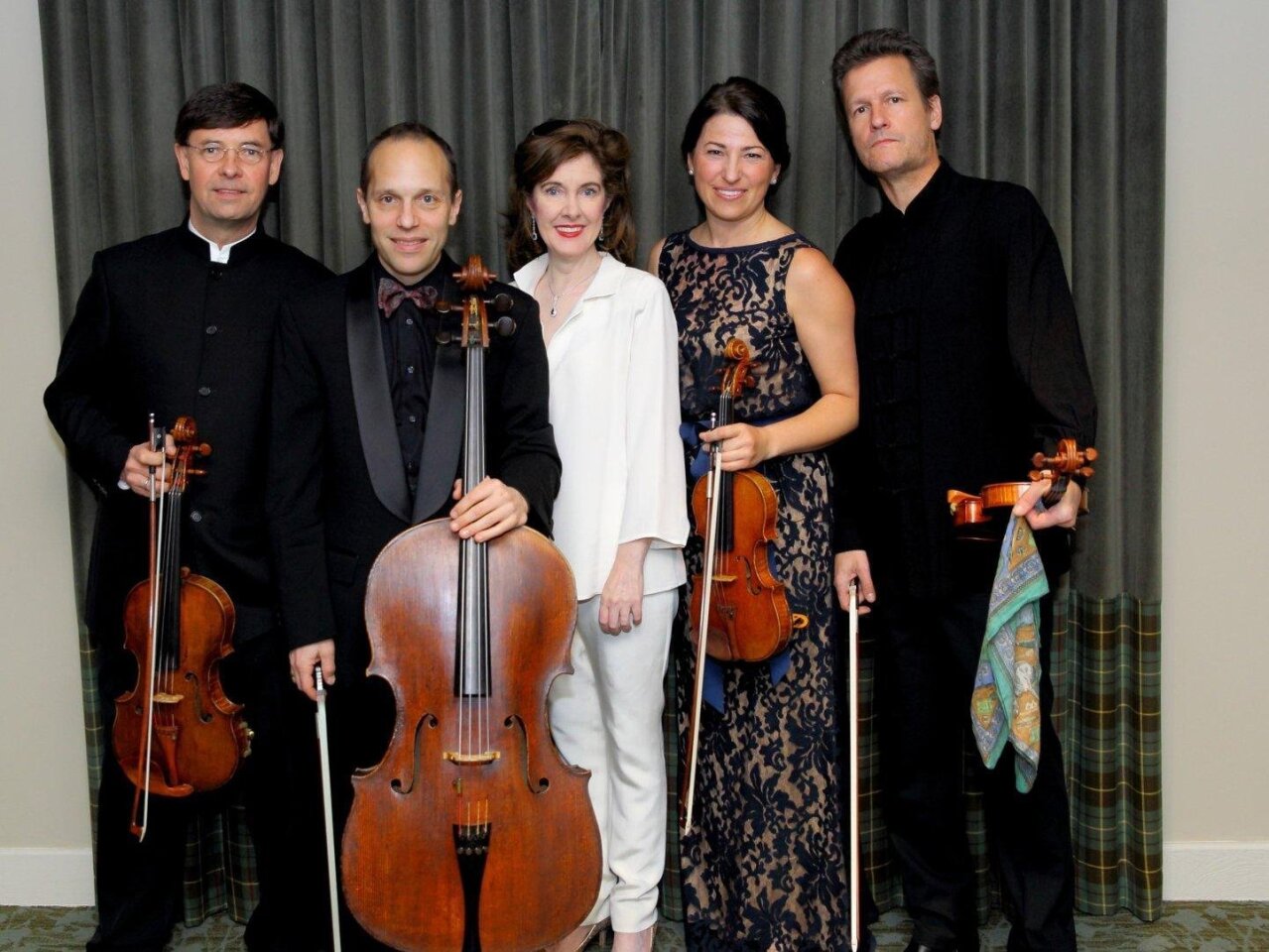 Guest musicians Roberto Diaz, Christopher Costanza, Anne-Marie McDermott, Amy Schwartz Moretti, Geoff Nuttall
(Jon Clark)
Artist Hayley Colston and DeAnn Cary. The artist holds her painting of Mainly Mozart Festival Conductor Michael Francis.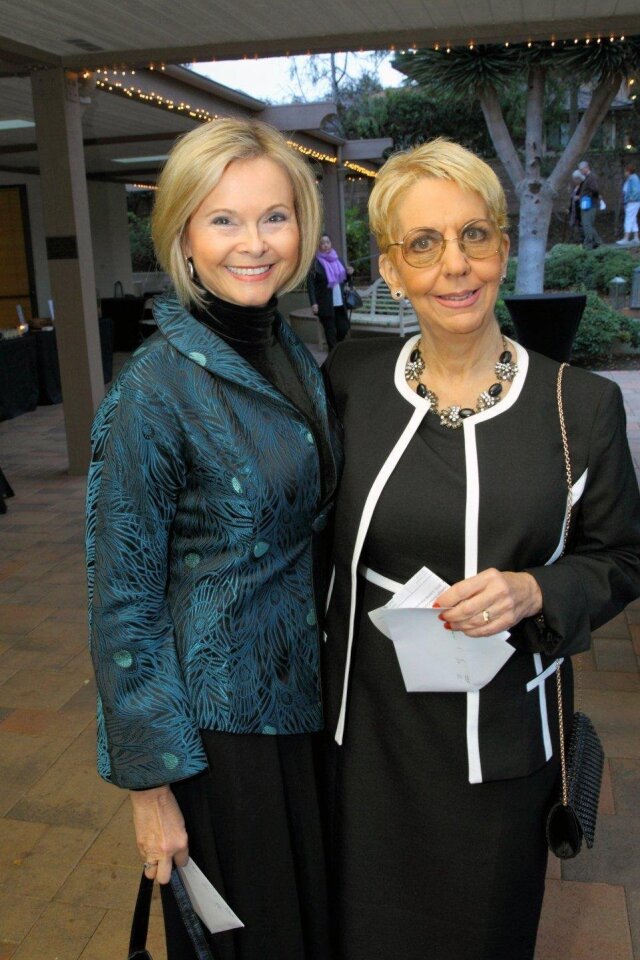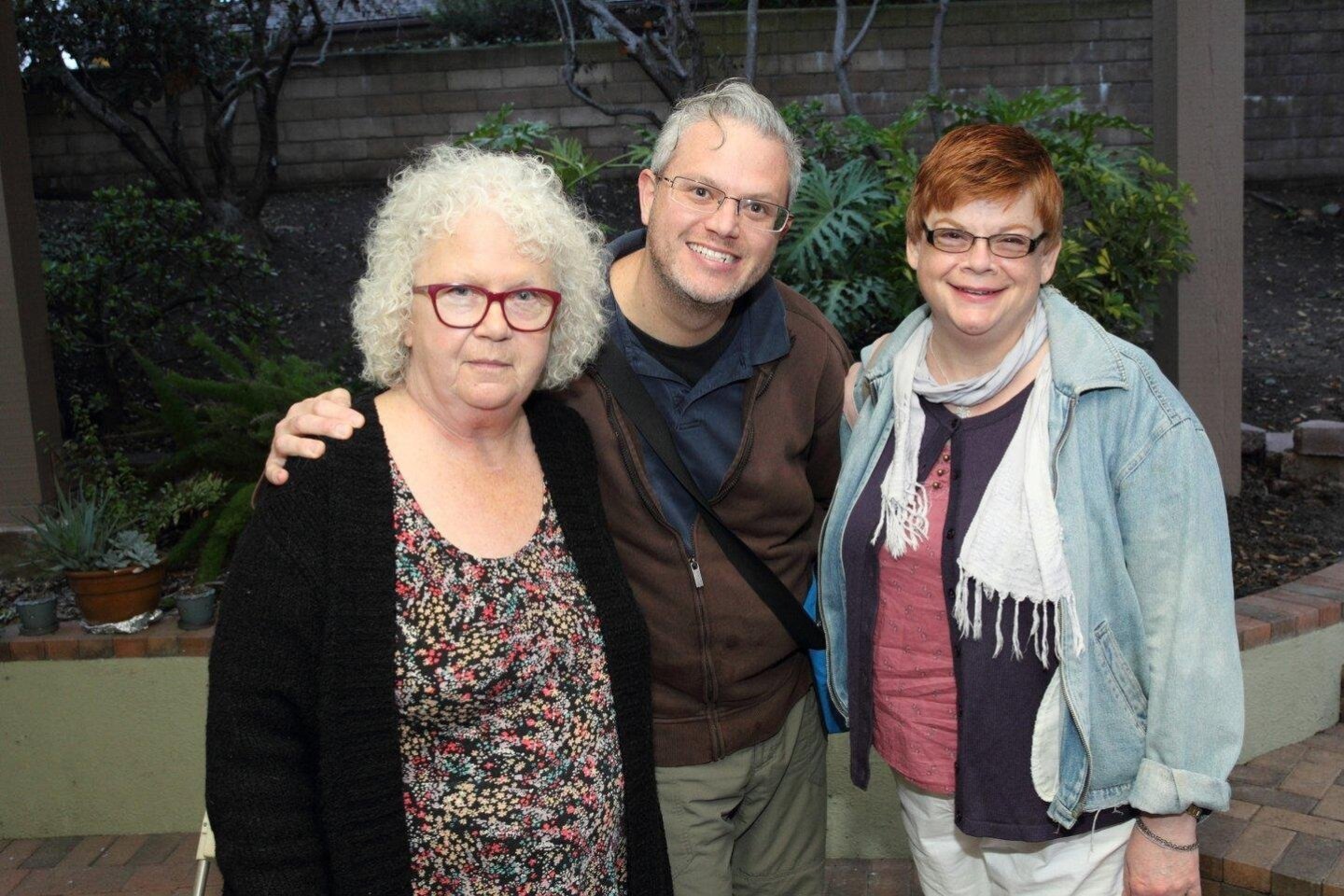 Linda and Dylan Murray, Laureen Keltz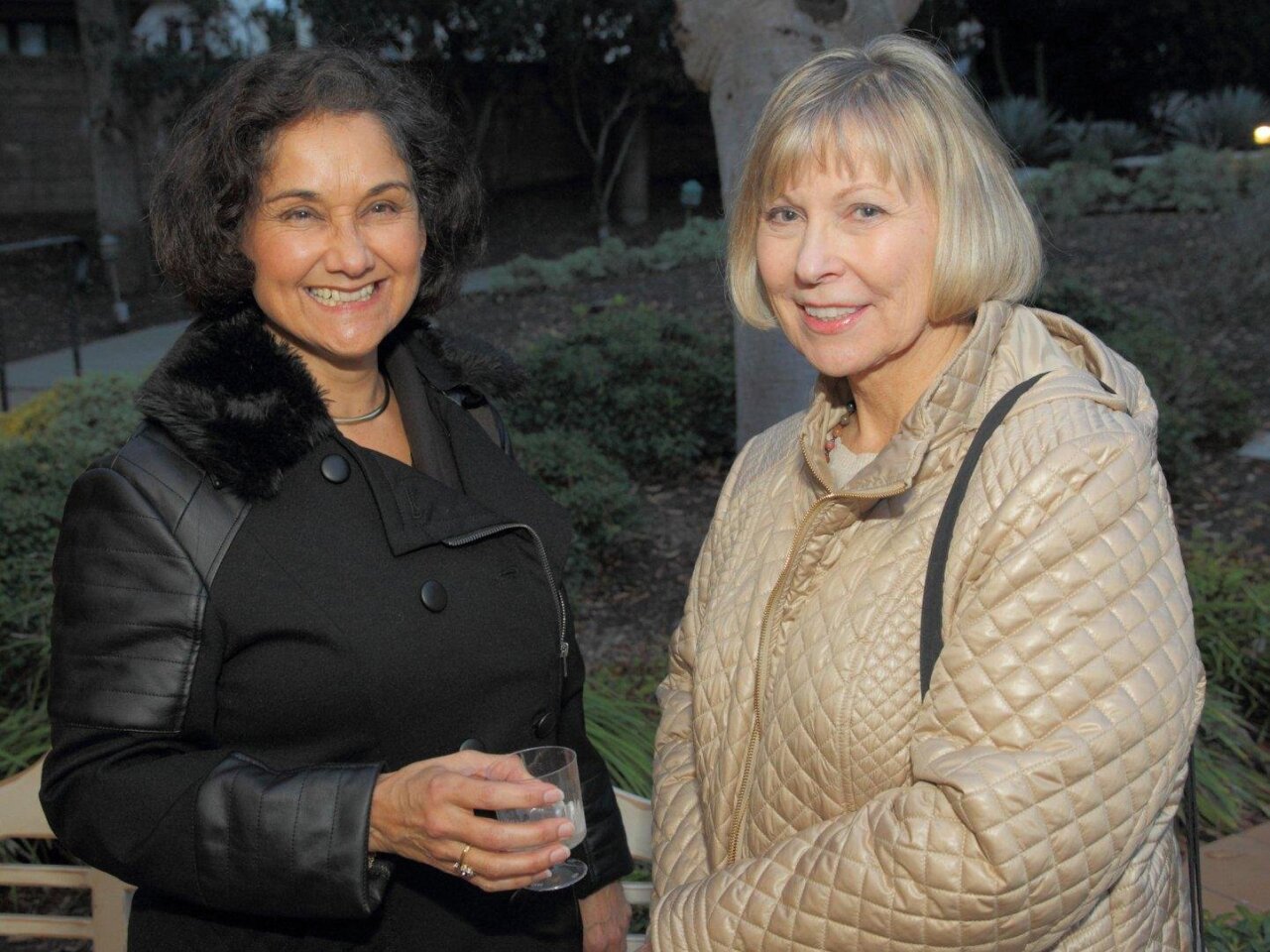 Rosalie Garcia, Elaine Peterson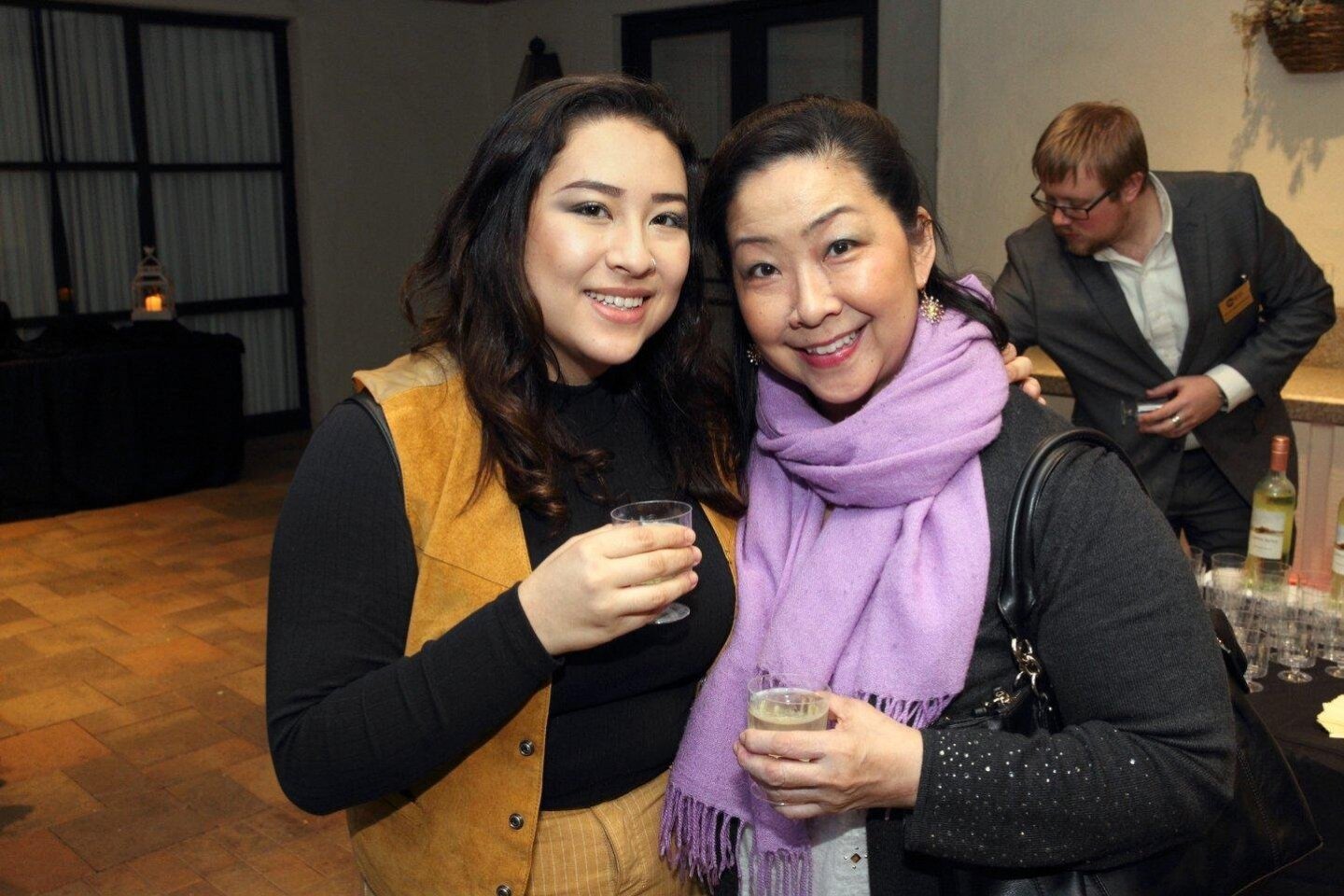 Isabella Costanza, Debra Fong
Gaby Davis, Cathy Haralson, Cherry Sweig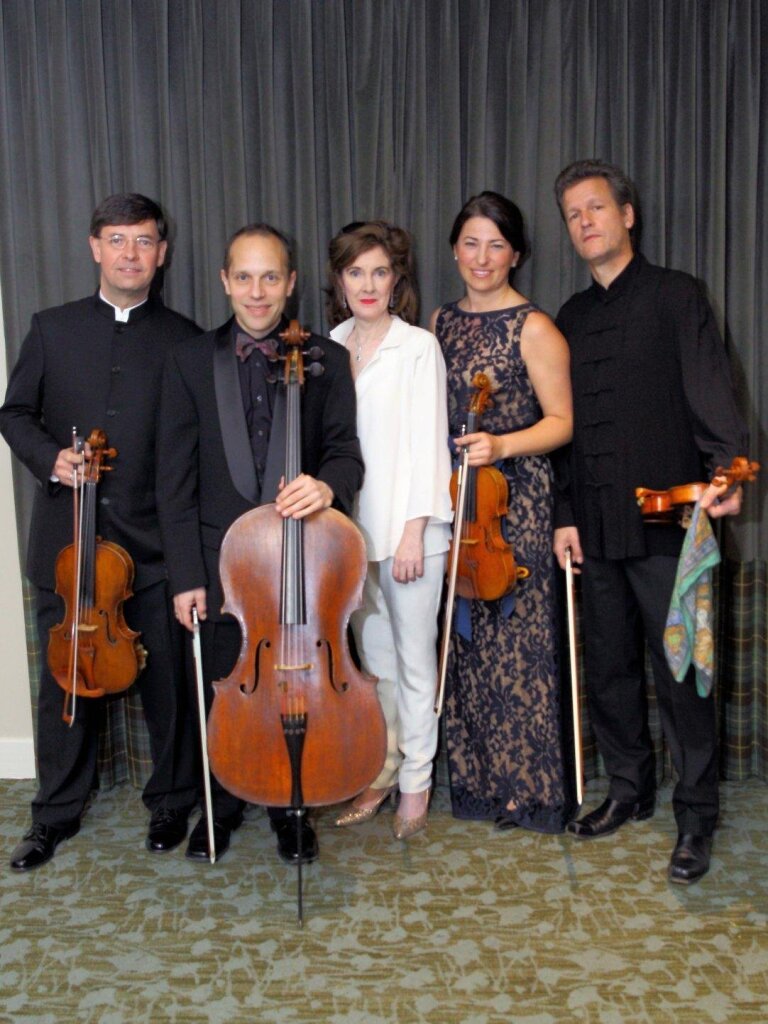 Guest musicians Roberto Diaz, Christopher Costanza, Anne-Marie McDermott, Amy Schwartz Moretti, Geoff Nuttall
(Jon Clark)
Radomir Bojanic, Sandra Simpson, Ted Rowley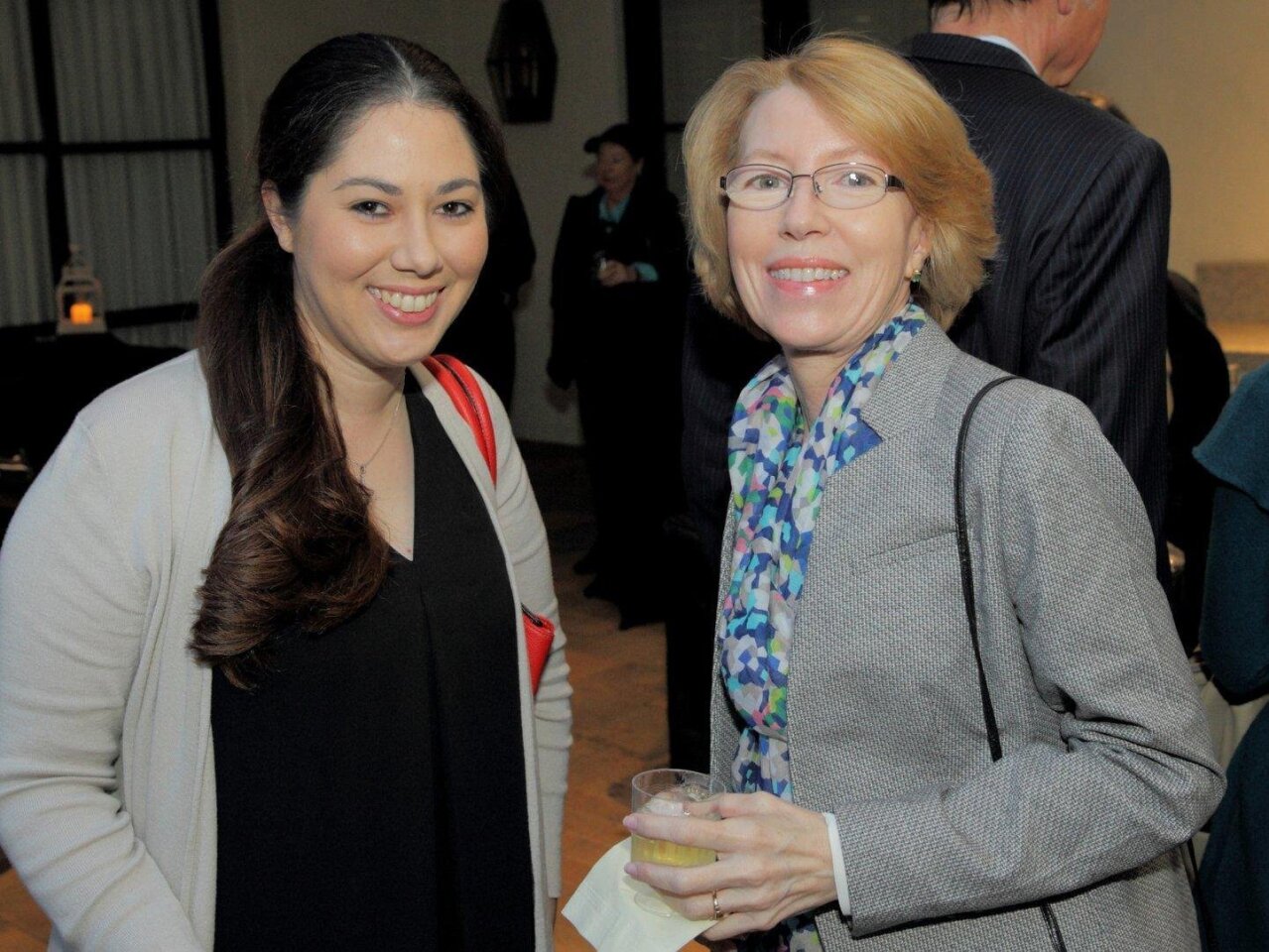 Caitlin and Patricia Bergin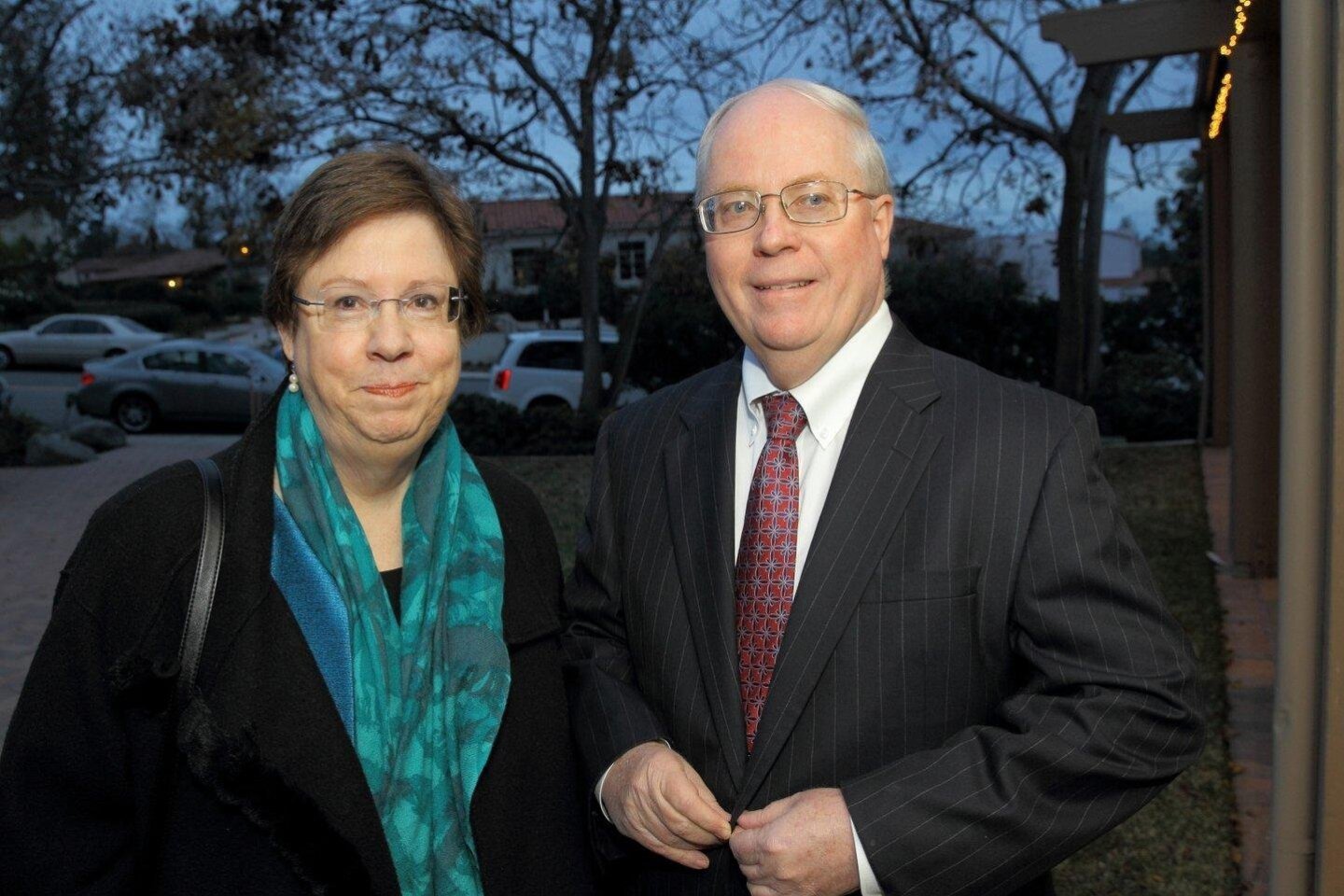 Event sponsors Kate Leonard and Richard Forsyth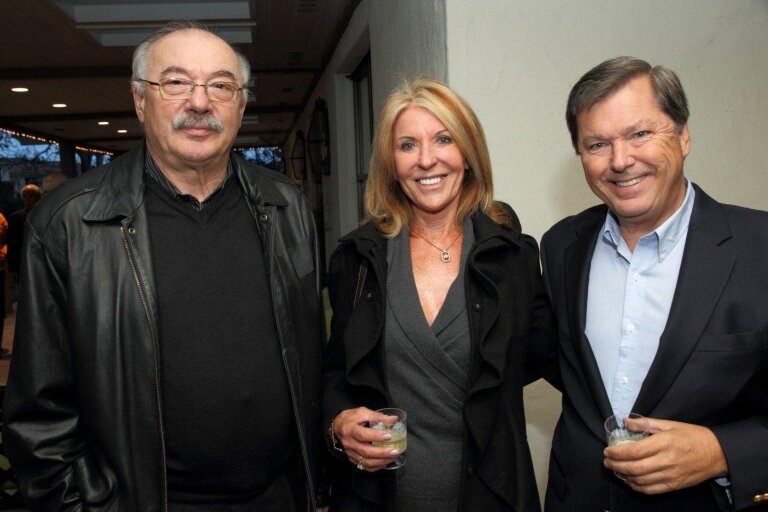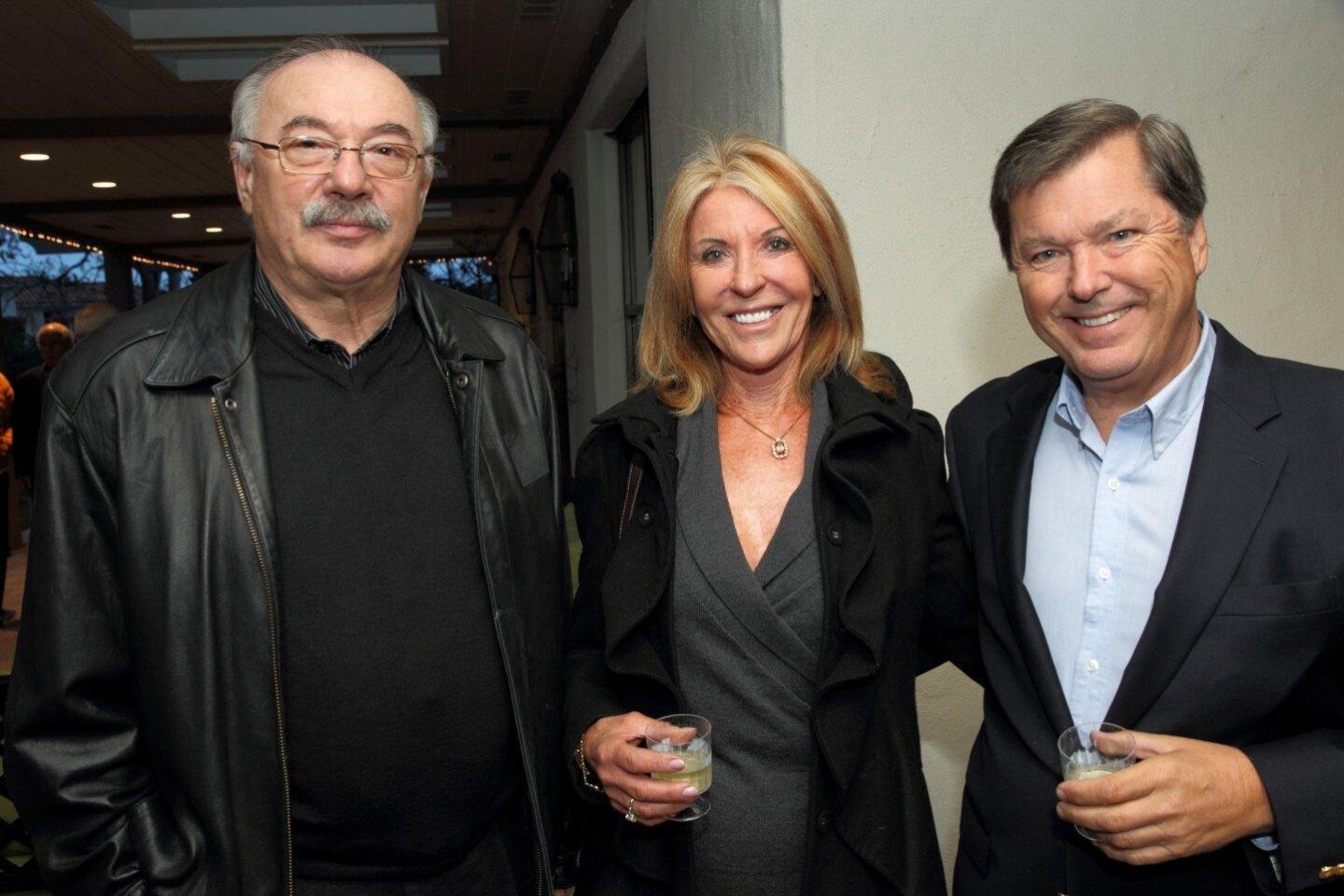 Radomir Bojanic, Sandra Simpson, Ted Rowley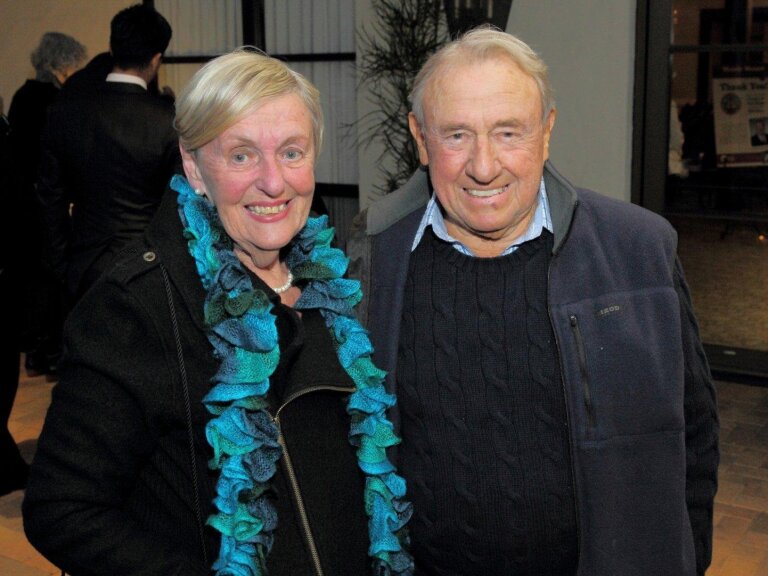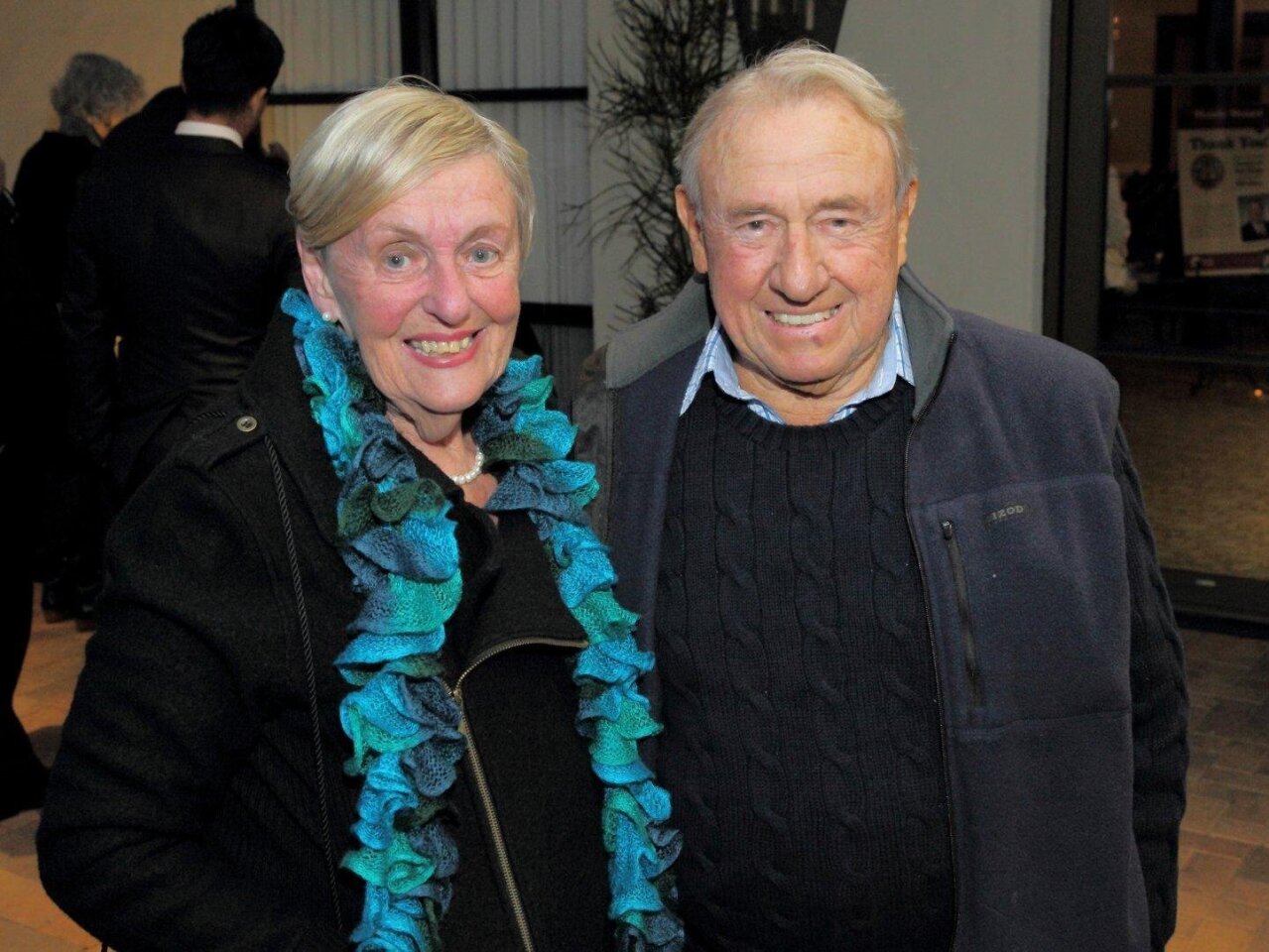 Right: Shirley and Steve Corless
(Jon Clark)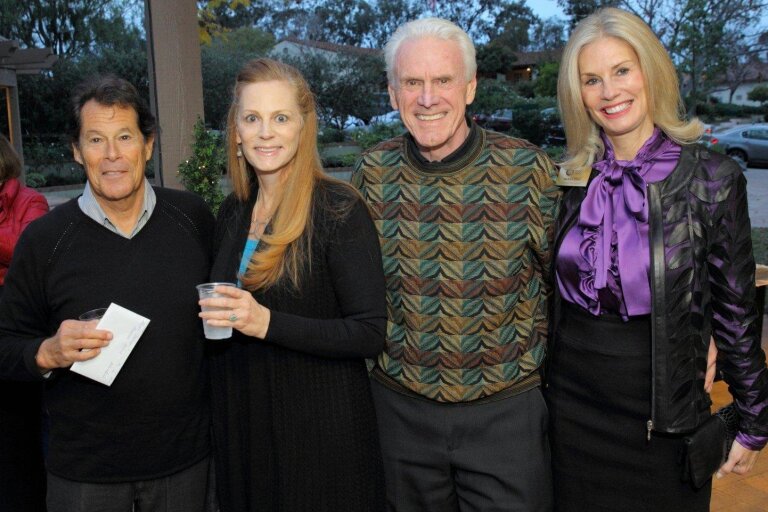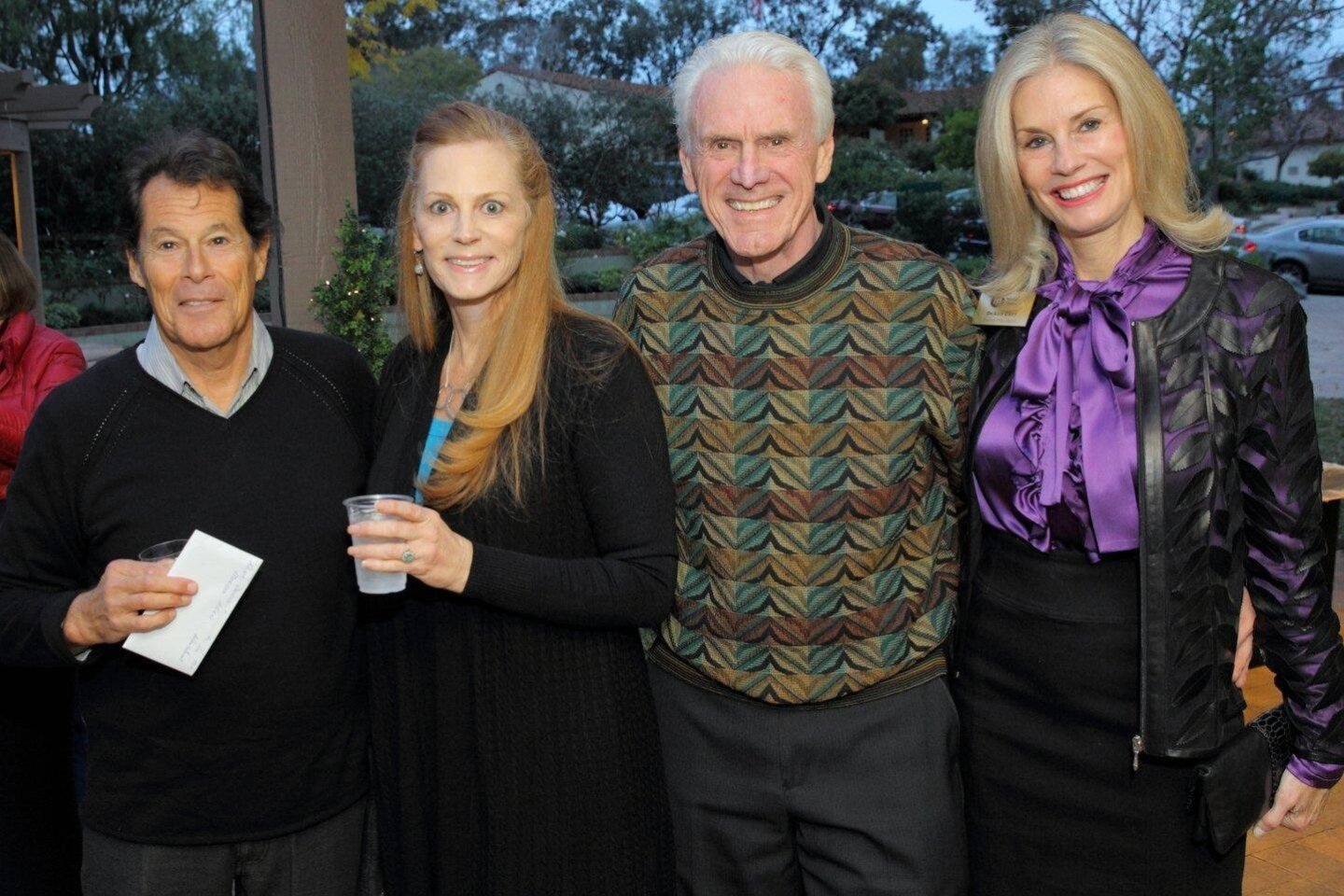 David Klein, Marcia Allen, Ole Prahm, DeAnn Cary
Mainly Mozart's Spotlight Chamber Music Series once again took center stage in Rancho Santa Fe Jan. 10 at the RSF Garden Club.
The event featured violinists Geoff Nuttall and Amy Schwartz Moretti, violist Roberto Diaz, cellist Constanza and McDermott, on piano, performing Dvoák's Terzetto in C Major for Two Violins and Viola, Op. 74 and Piano Quintet in A Major, Op. 81.
Next, on Feb. 27-28, the Szymanowski Quartet will appear with the Attacca Quartet. The Attacca Quartet will perform Mozart's Divertimento in D Major, K. 136, and the Szymanowski Quartet will play Mozart's String Quartet in G Major, K. 156. Both ensembles will perform Mendelssohn's Octet in E-Flat Major, Op. 20.
The tickets include a wine welcome, concert, and a reception with the audience and artists.
For more information or tickets to upcoming concerts, call (619) 466-8742 or go to www.mainlymozart.org.
Photos by Jon Clark. For photos online, visit www.rsfreview.com.
---
Get the RSF Review weekly in your inbox
Latest news from Rancho Santa Fe every Thursday for free
You may occasionally receive promotional content from the Rancho Santa Fe Review.