‪Las Patronas Major Beneficiary Reception and Luncheon‬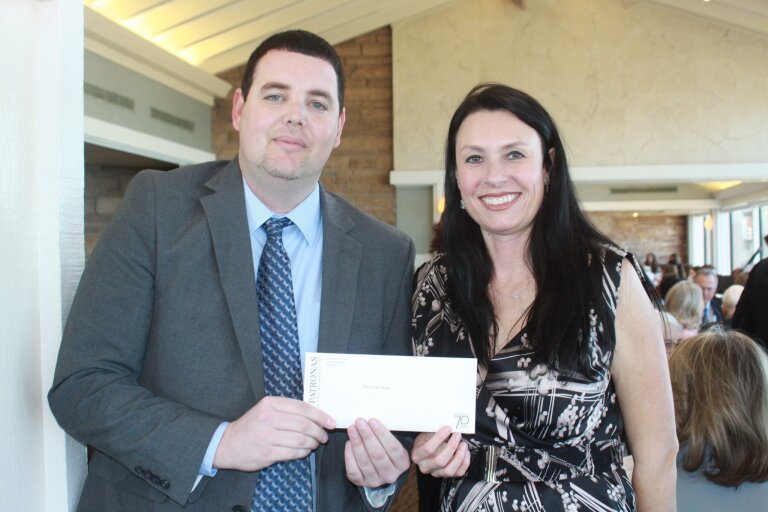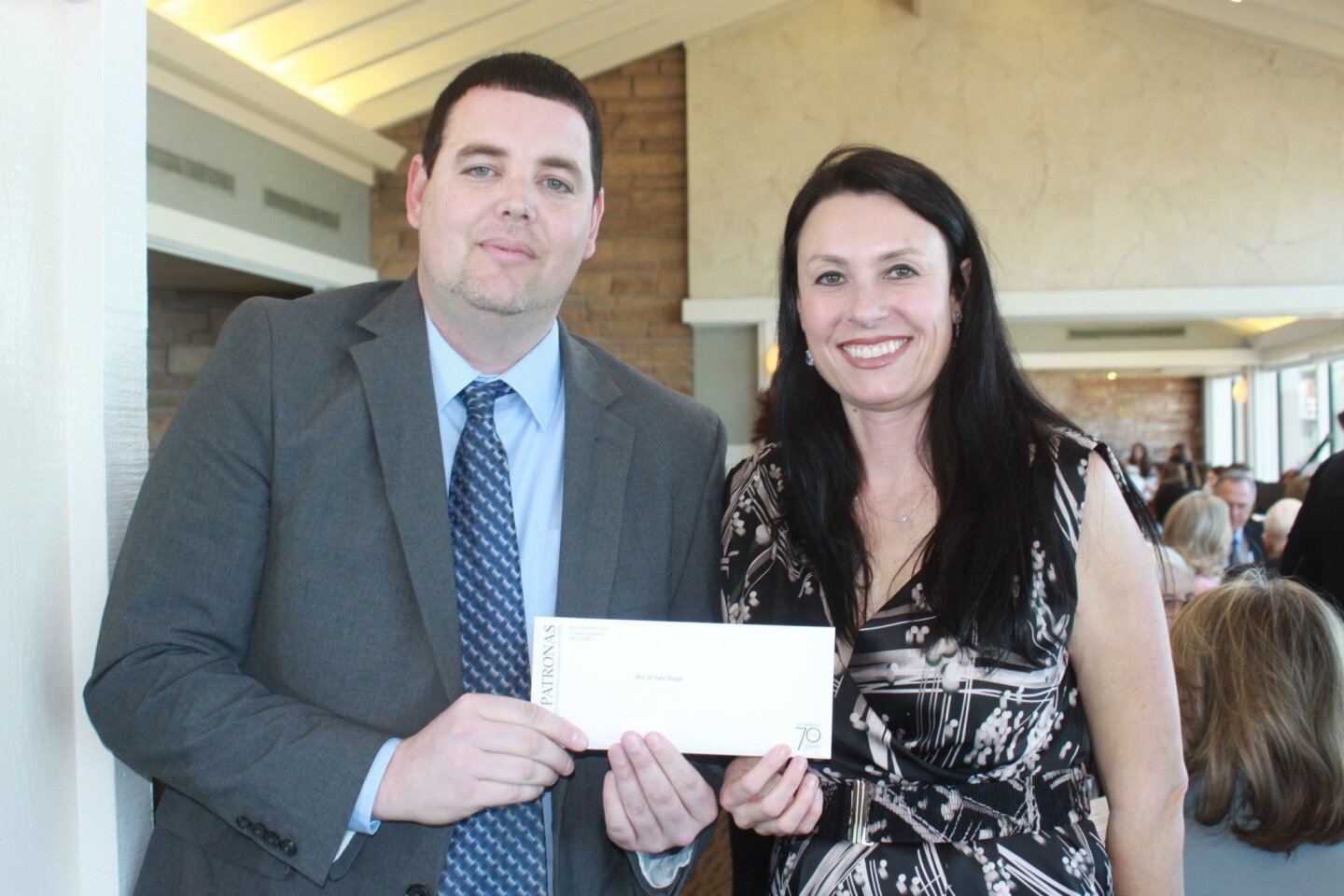 Chris Shilling and Jennifer Navarra from the Arc of San Diego with their check, which will fund exercise equipment for persons with disabilities.
(Ashley Mackin)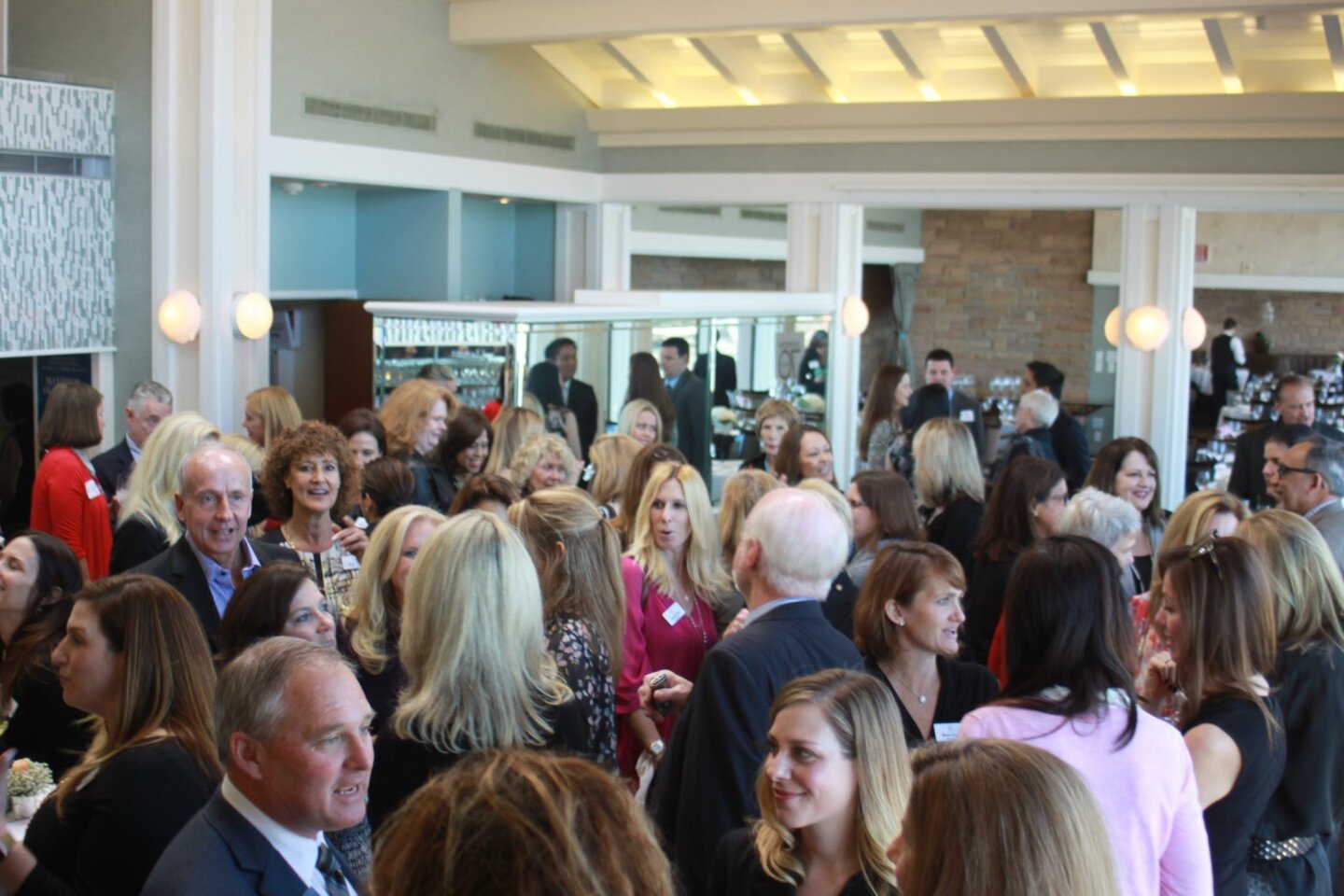 Las Patronas members and supporters mingle with beneficiaries at The Marine Room.
(Ashley Mackin)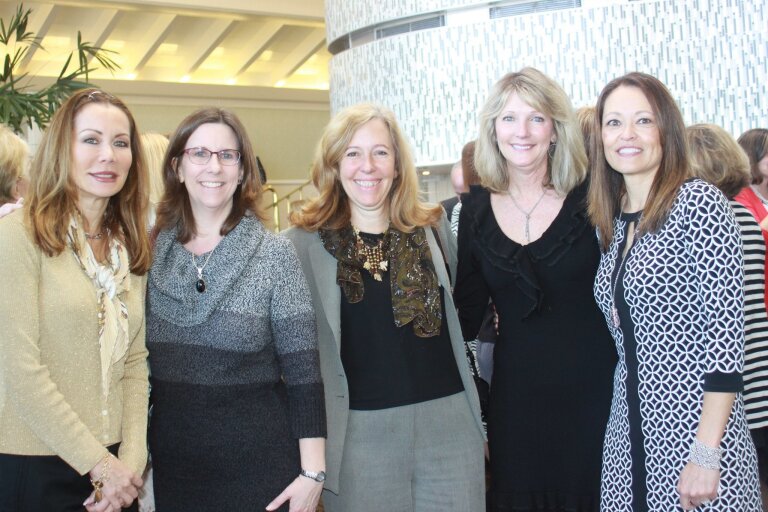 Las Patronas member Jackie Sheid, Boys and Girls Club of Greater San Diego representatives Michelle Malin and Veronica Baker with Las Patronas members Cathy Maywood and Marie Browning. The club's grant will be used for a passenger van to transport participants from area schools to their Escondido center.
(Ashley Mackin)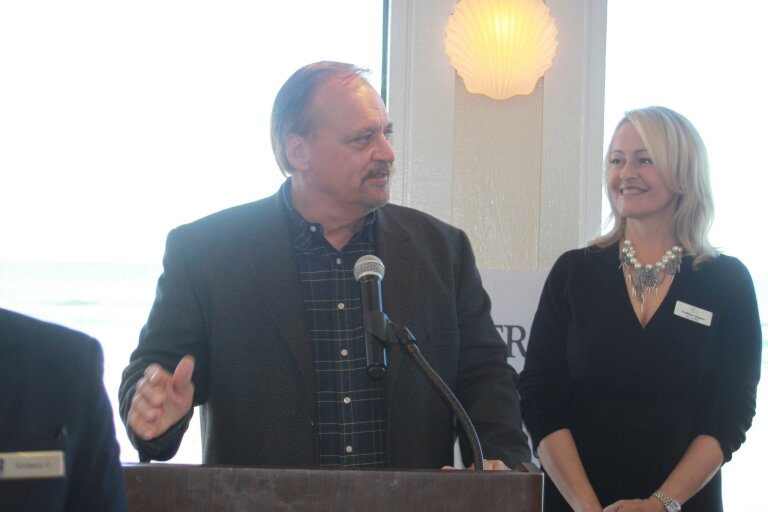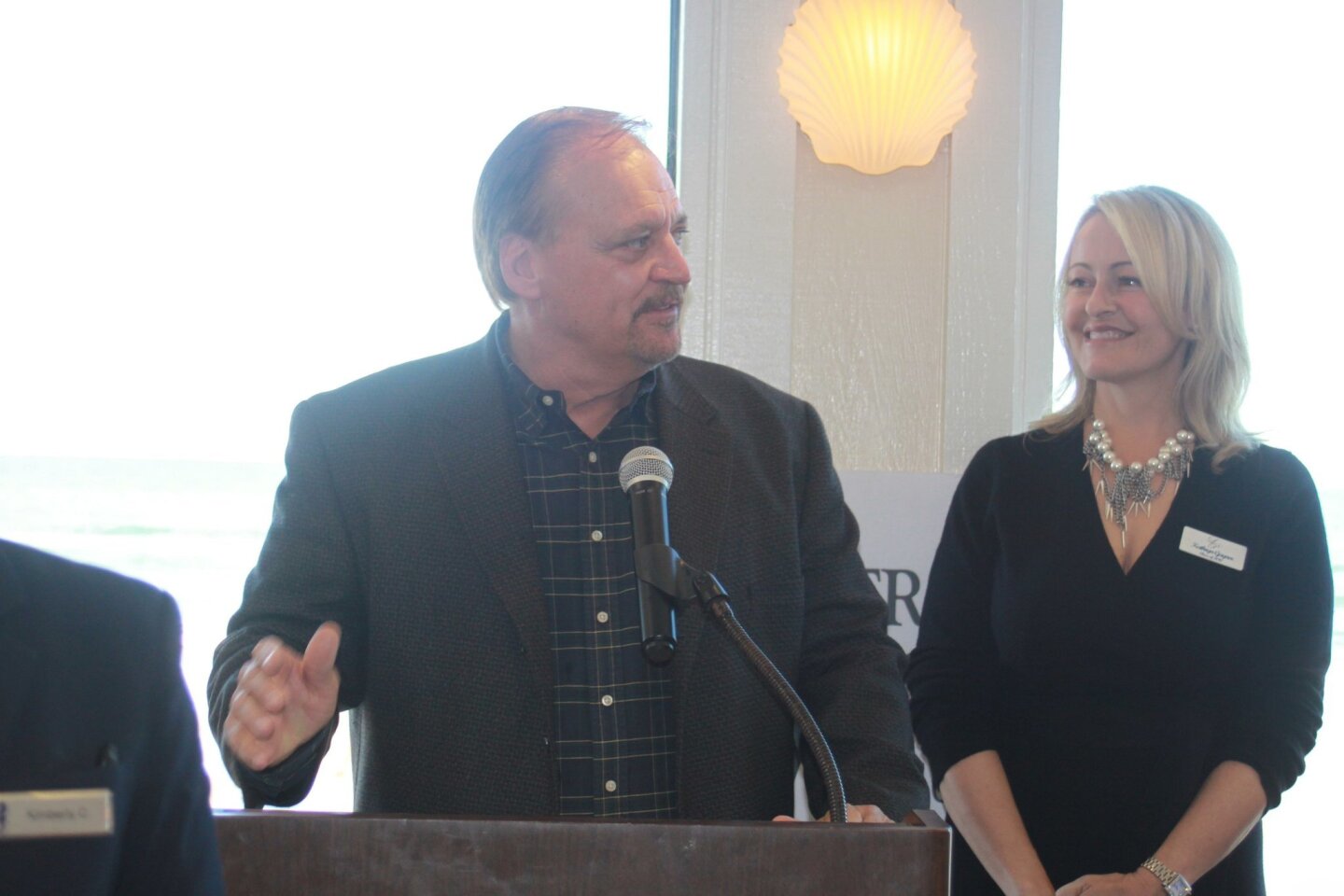 Alpha Project founder Bob McElroy says the Las Patronas gift will be used for a crew cab truck for its work programs, which help homeless/high risk persons transition into the workforce. 2015 Jewel Ball co-chair Kathryn Gayner looks on.
(Ashley Mackin)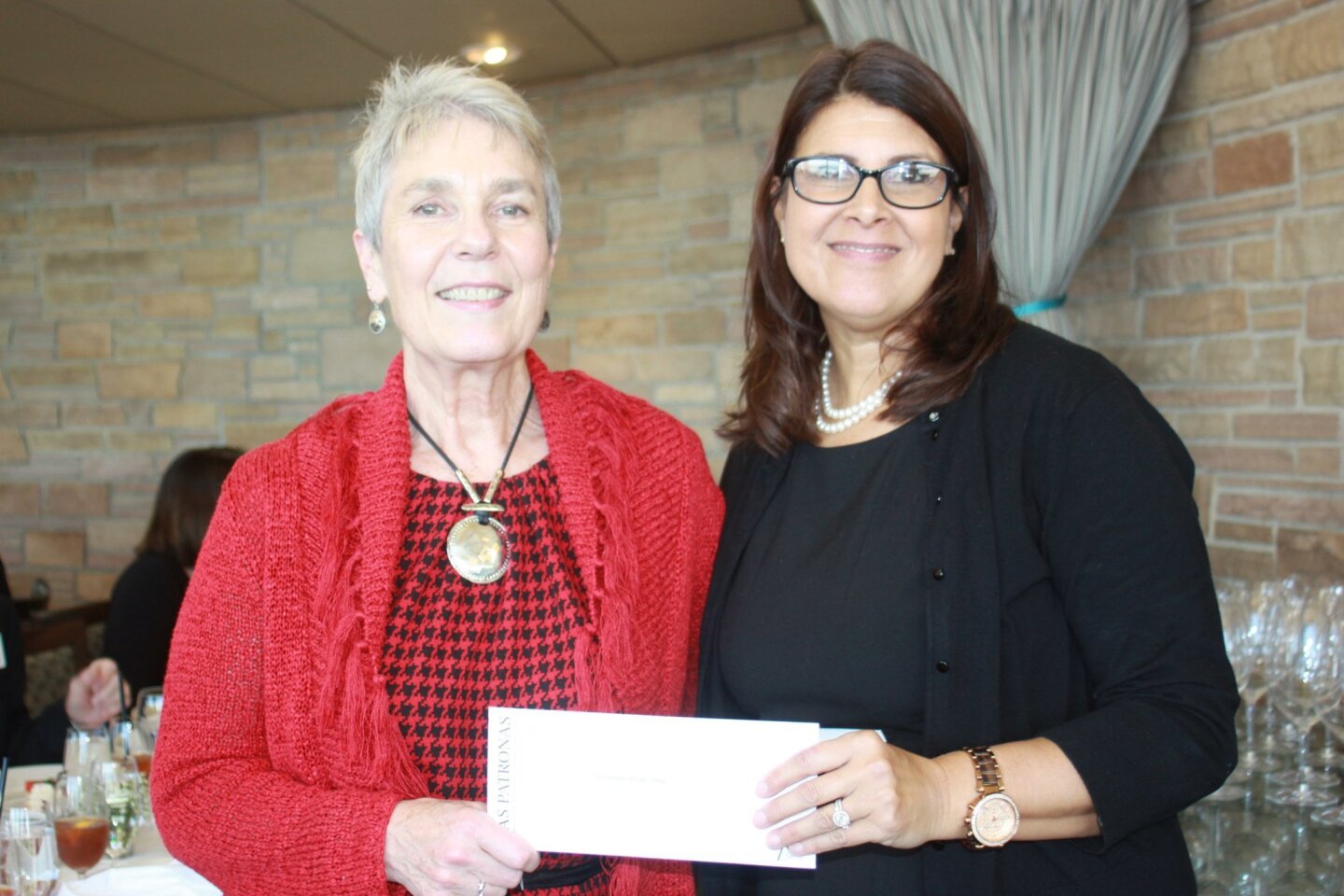 Debbie Honeycutt and Karen Macauley with the check that will fund transport systems and training equipment for the University of San Diego Hahn School of Nursing
(Ashley Mackin)
Old Globe Theatre representatives Silvija Devine and Elaine Darwin pose with a check that will be used to buy a 15-passenger van for the cast in Globe productions throughout San Diego.
(Ashley Mackin)
With 2015 Jewel Ball chair Cari Massaad standing by, Preuss School principal Scott Barton says the Las Patronas money will buy an eight-passenger van for student athletes.
(Ashley Mackin)
2016 Jewel Ball chair Kathryn Gayner, 2015 Jewel Ball chair Cari Massaas, Spirit of Giving Award recipient Don Caufield, 2015 Las Patronas president Annette Bradbury and 2016 Las Patronas president Lisa Betyar
(Ashley Mackin)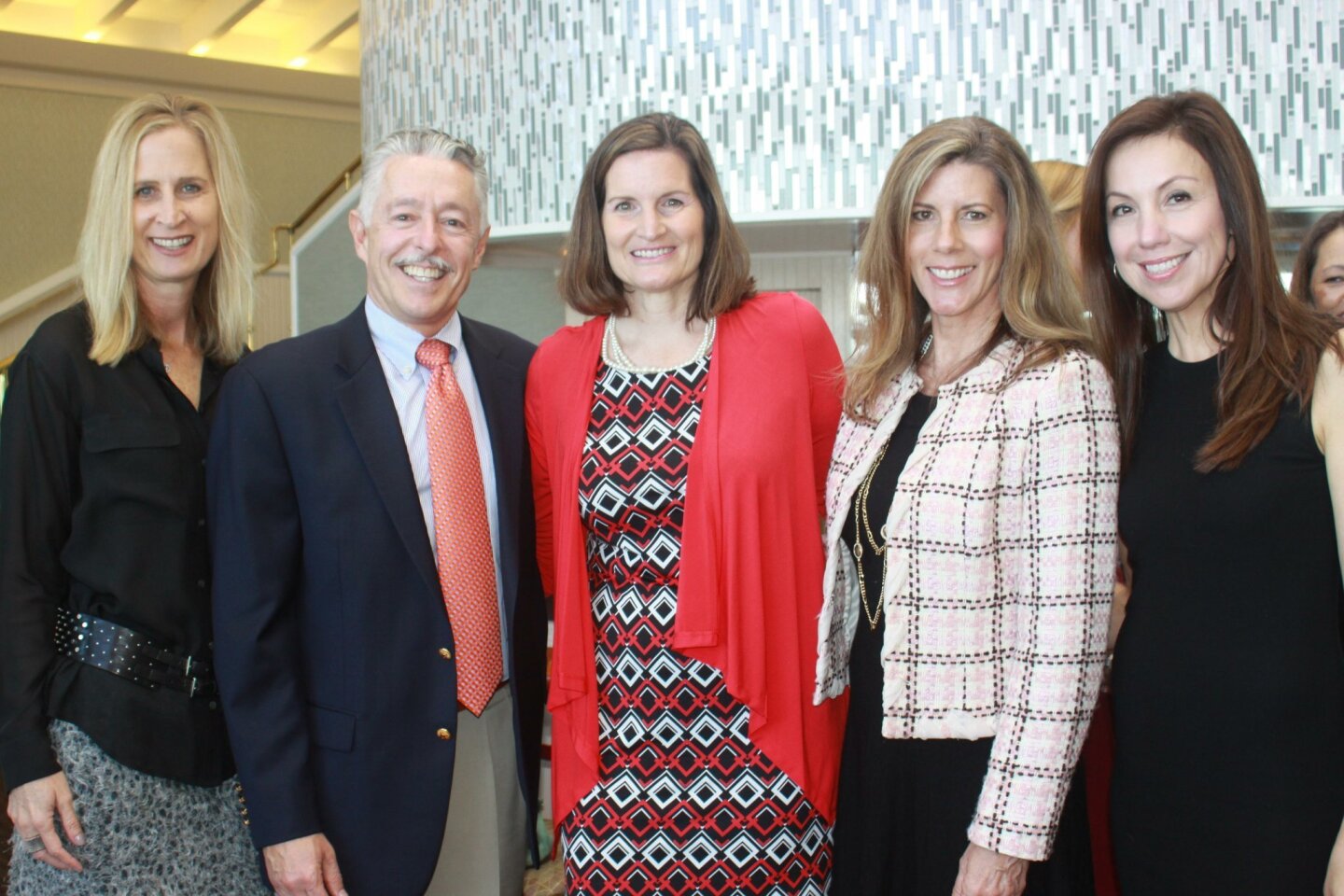 Las Patronas member Michelle Lanuti, San Diego Zoo representatives Tim Rupe and Karen Isaacs, and Las Patronas members Sherri Machelli and Michell Kearney. The zoo plans to use its gift to buy an ADA-transport vehicle for visitors with disabilities.
(Ashley Mackin)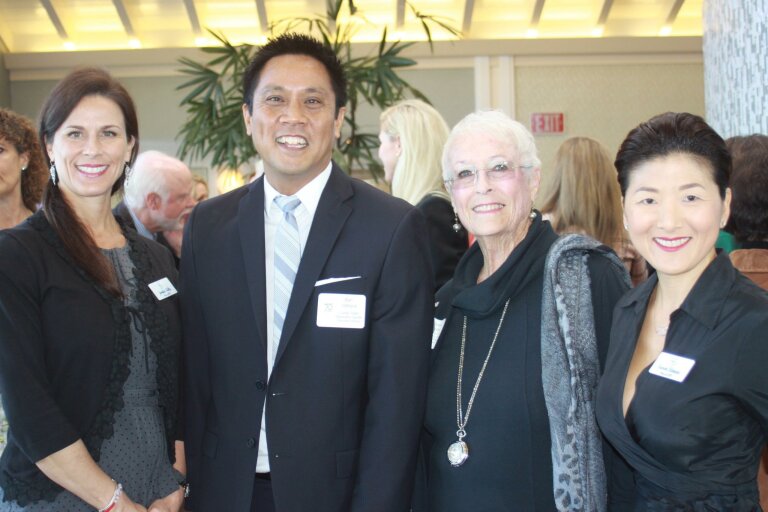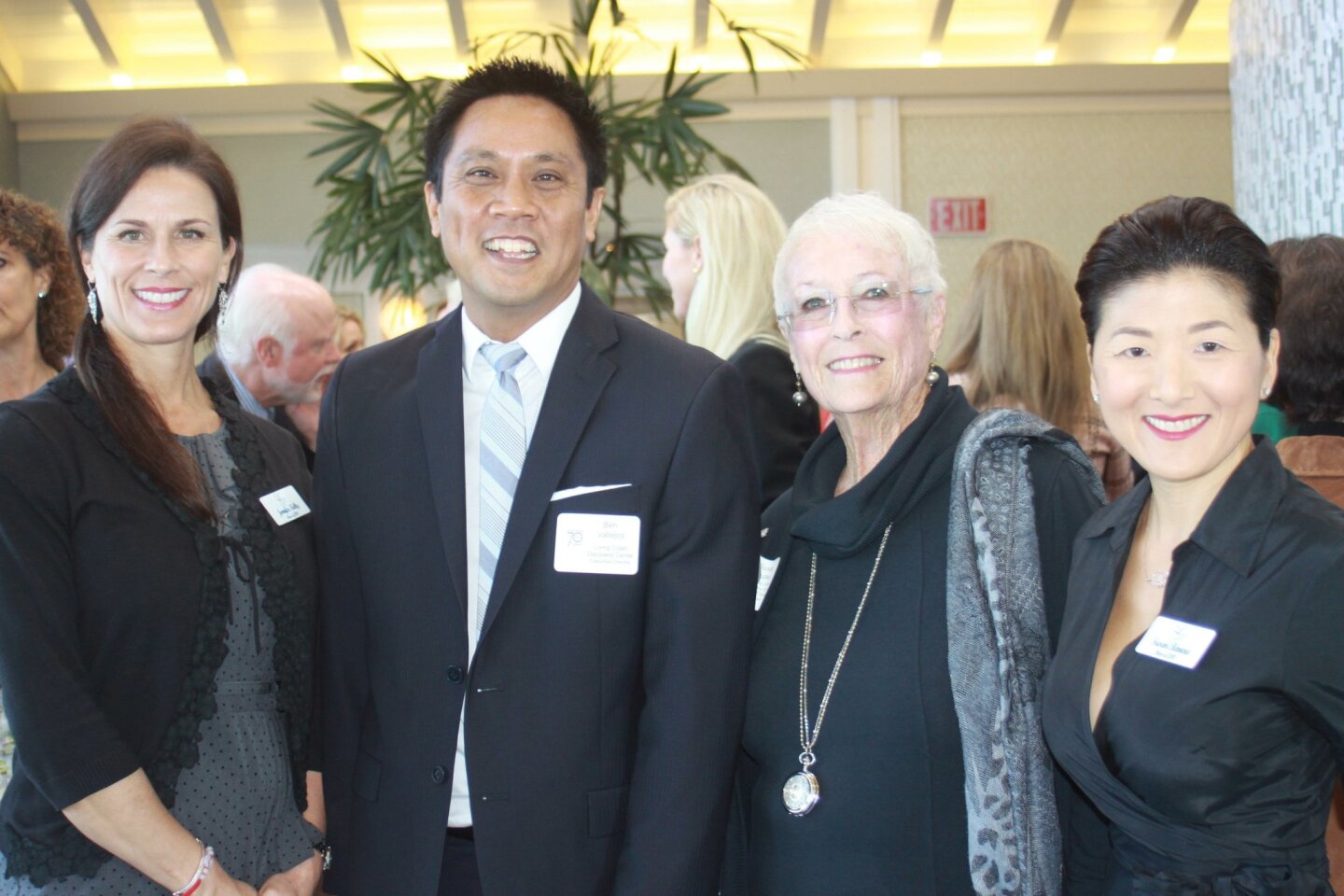 Las Patronas member Jennifer Kelly with Living Coast Discovery Center representatives Ben Vallejos and Susan Fuller and Las Patronas member Susan Berrera. The Las Patronas money will fund a 15-passenger transit van to bring educational programs to schools.
(Ashley Mackin)
The Las Patronas Major Beneficiary Reception and Luncheon was held Jan. 20 at The Marine Room in La Jolla.
The event included major beneficiaries, Magnifique 2015 Jewel Ball underwriters, honored guests and Las Patronas members.
Las Patronas presented checks to the major beneficiaries of its 2015 Jewel Ball, Magnifique.
"Las Patronas is committed to providing financial assistance to non-profit organizations in San Diego County that provide valuable community services in the areas of health, education, social services, and cultural arts, and to continuing our tradition of service to enhance the quality of life in our community."
Photos by Vincent Andrunas. For photos online, visit www.rsfreview.com.
---
Get the RSF Review weekly in your inbox
Latest news from Rancho Santa Fe every Thursday for free
You may occasionally receive promotional content from the Rancho Santa Fe Review.