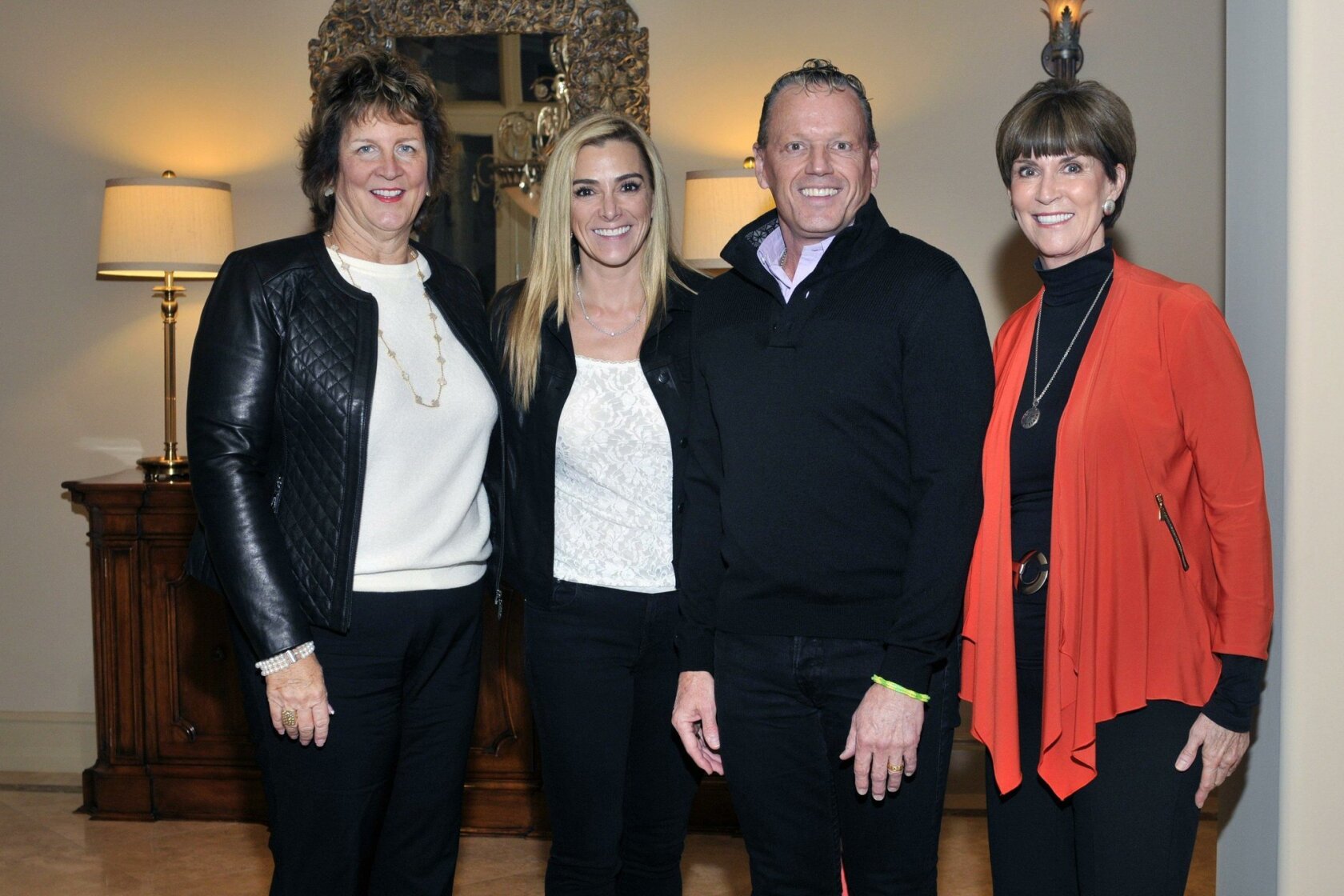 Right: Julie Klaus, Naoma and Jack Harrison, JITFFY co-founder Diane Cox
(McKenzie Images)
Laurie McClain, Priscilla Wood, Susanne Livingston
()
Hosts Susanne and Brad Livingston
()
Tiffany Lapuebla, Aiden Flowers, Michael Laventure, Gina D., JITFFY Lead Youth Services Coordinator Marquelle Edwards, Crystal Estrada
()
Ruth Lim, Tai Martin, Darius Pickney, Jennifer Kenyon
()
Diane and David Archambault, JITFFY Associate DirectorAllison Bechill, Executive Director Don Wells
()
Just In Time for Foster Youth cofounder Diane Cox, Pacific Sotheby's International Realty board Chairman Steve Games, President Nyda Jones-Church, K. Ann Brizolis of K. Ann Brizolis and Associates
()
Right: Michael Conner and Judy Thompson
(McKenzie Images)
Crystal Estrada, Tina Thomas, Kevan and Mike Lyon
()
Merv and Michelle Morris
()
George Lai, John Honker, Nora and Alex Kaiser
()
Just In Time for Foster Youth cofounder and Development Directror Diane Cox, board member Meredith Hall, K. Ann Brizolis
()
JITFFY Communication Specialist Michelle Joel, board member Meredith Hall, JITFFY Marketing and Social Media Director Bridgette Reynolds
()
An event titled "Just in Time to Give Thanks" was held Nov 12 in RSF to thank supporters of Just in Time for Foster Youth, which "engages a caring community to help transitioning foster youth achieve self-sufficiency and well-being."
The event, which featured cocktails, Thanksgiving fare and music provided by Just in Time youth, was hosted by K. Ann Brizolis and Steve Games, Susanne and Brad Livingston, Tina and Dave Thomas, and Just in Time for Foster Youth.
For more information, visit jitfosteryouth.org.
Photos by McKenzie Images. For more photos online, visit www.rsfreview.com.
---