Del Mar Thoroughbred Club President Joe Harper and Handicapper Jeff Bloom preview 2015 racing season at Rancho Santa Fe Golf Club event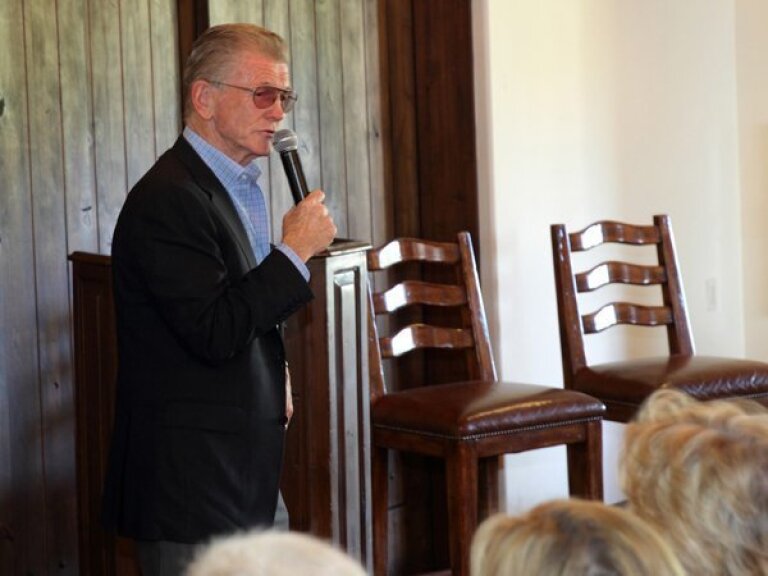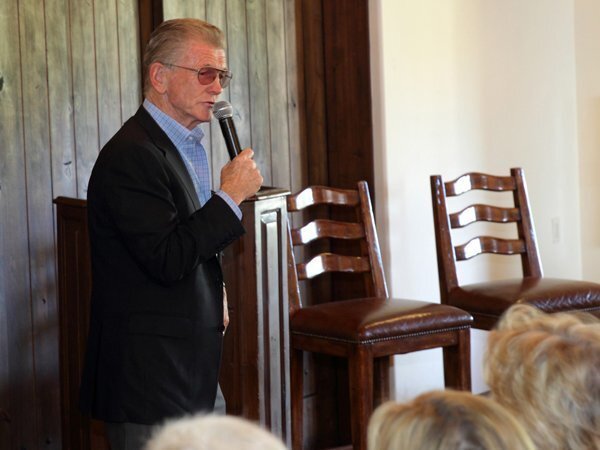 Joe Harper, President and CEO of the DM Thoroughbred Club
(Jon Clark)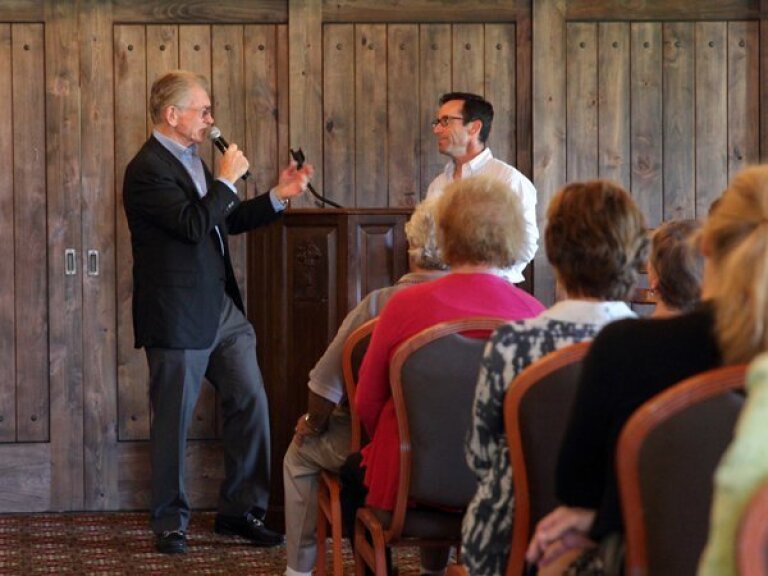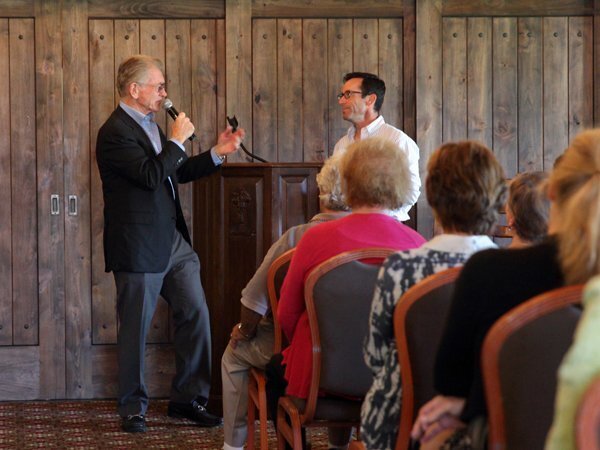 Joe Harper (President and CEO of the DM Thoroughbred Club) and Jeff Bloom (professional handicapper) answer questions at the RSF Golf Club
(Jon Clark)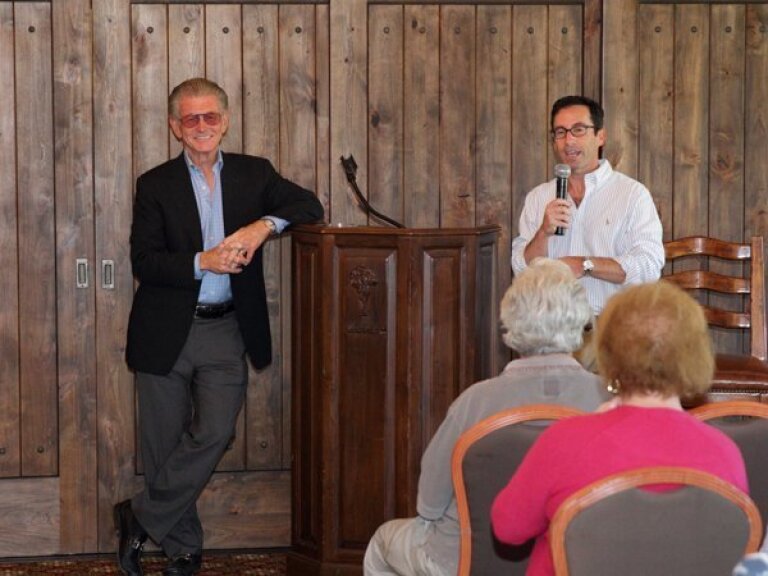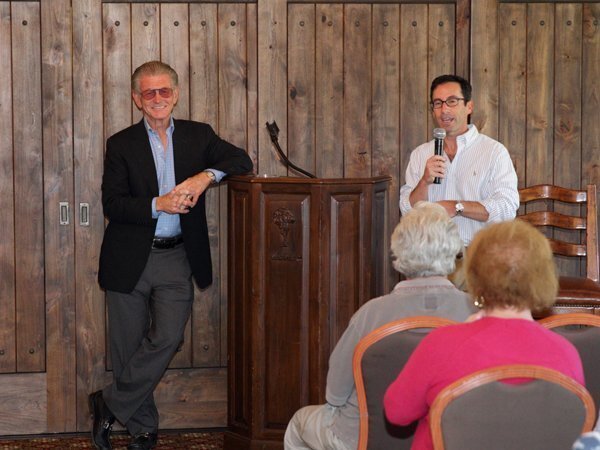 Joe Harper (President and CEO of the DM Thoroughbred Club) and Jeff Bloom (professional handicapper) answer questions at the RSF Golf Club
(Jon Clark)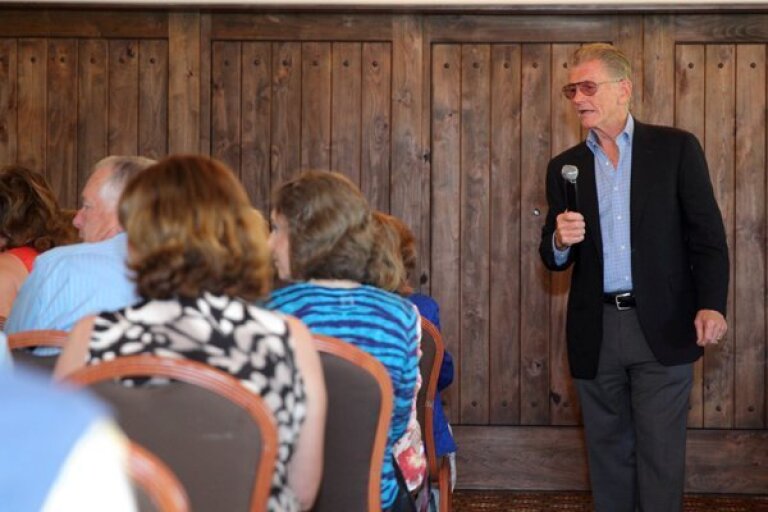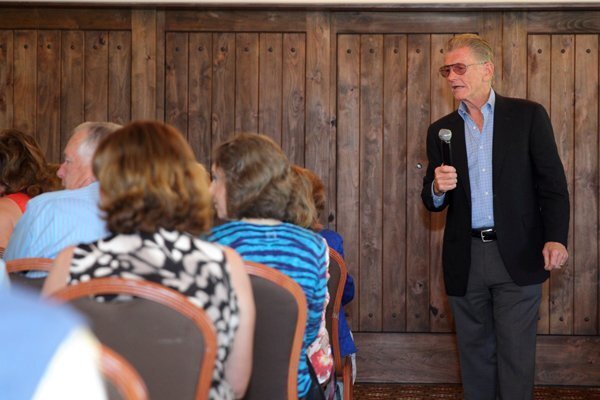 Joe Harper (President and CEO of the DM Thoroughbred Club) and Jeff Bloom (professional handicapper) speaks at the RSF Golf Club
(Jon Clark)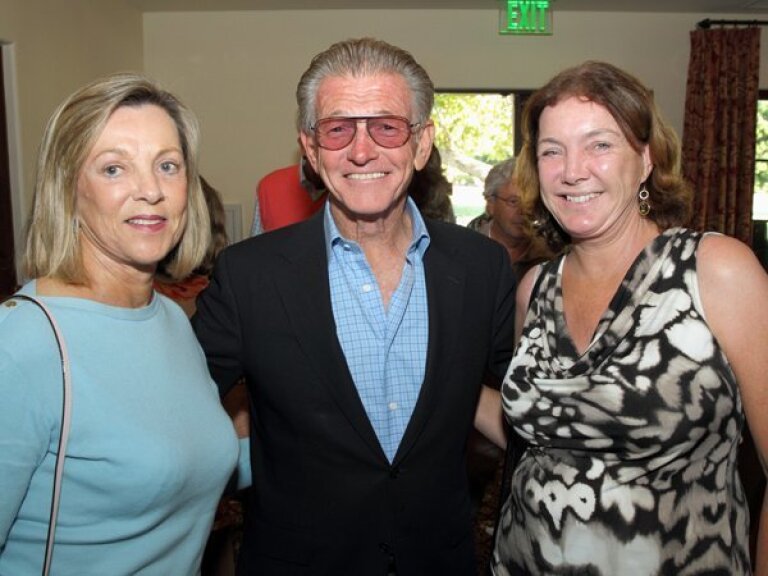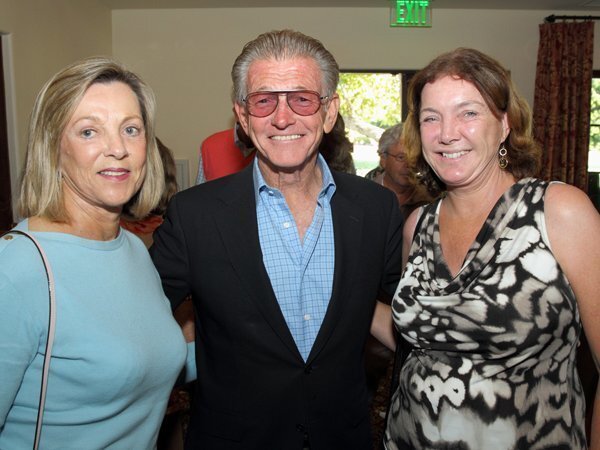 Lise Ham, Joe Harper, Liz Schulte
(Jon Clark)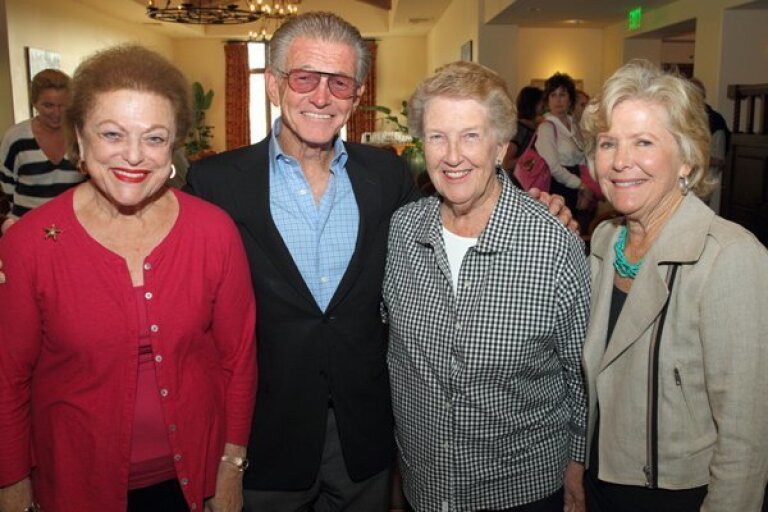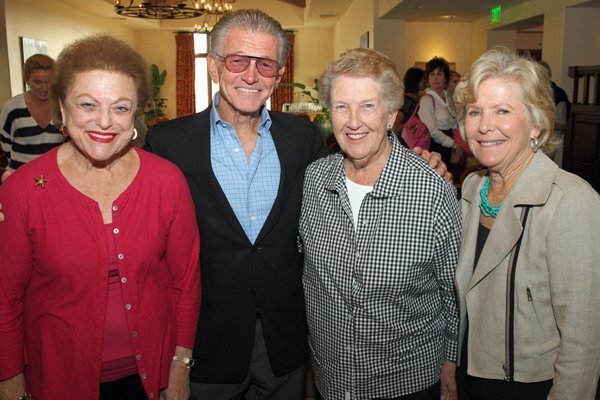 Georg'Ann Fletcher, Joe Harper, Karen Weseloh, Barbara Harper
(Jon Clark)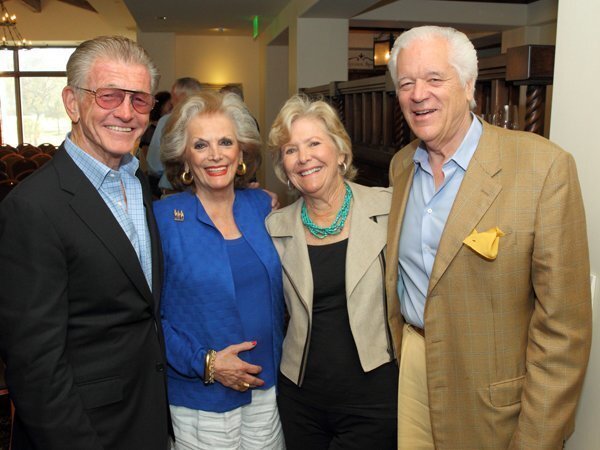 Joe Harper, Connie McNally, Barbara Harper, Bill McNally
(Jon Clark)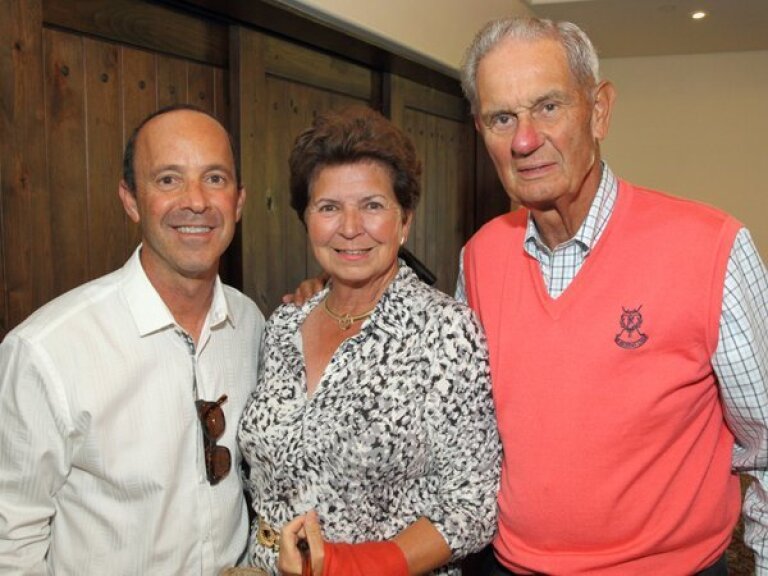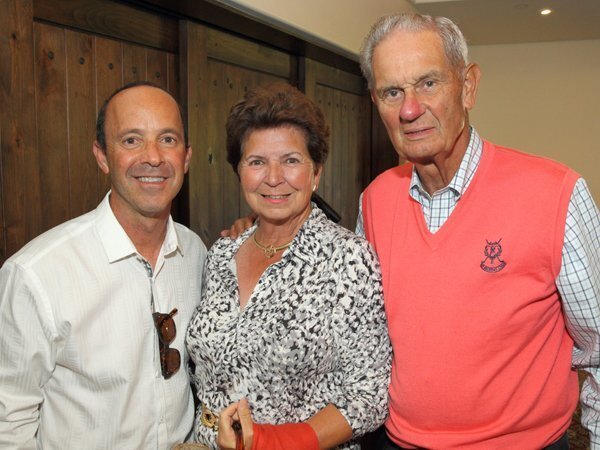 Brian Bloom, Pat Newmark, Kent Newmark
(Jon Clark)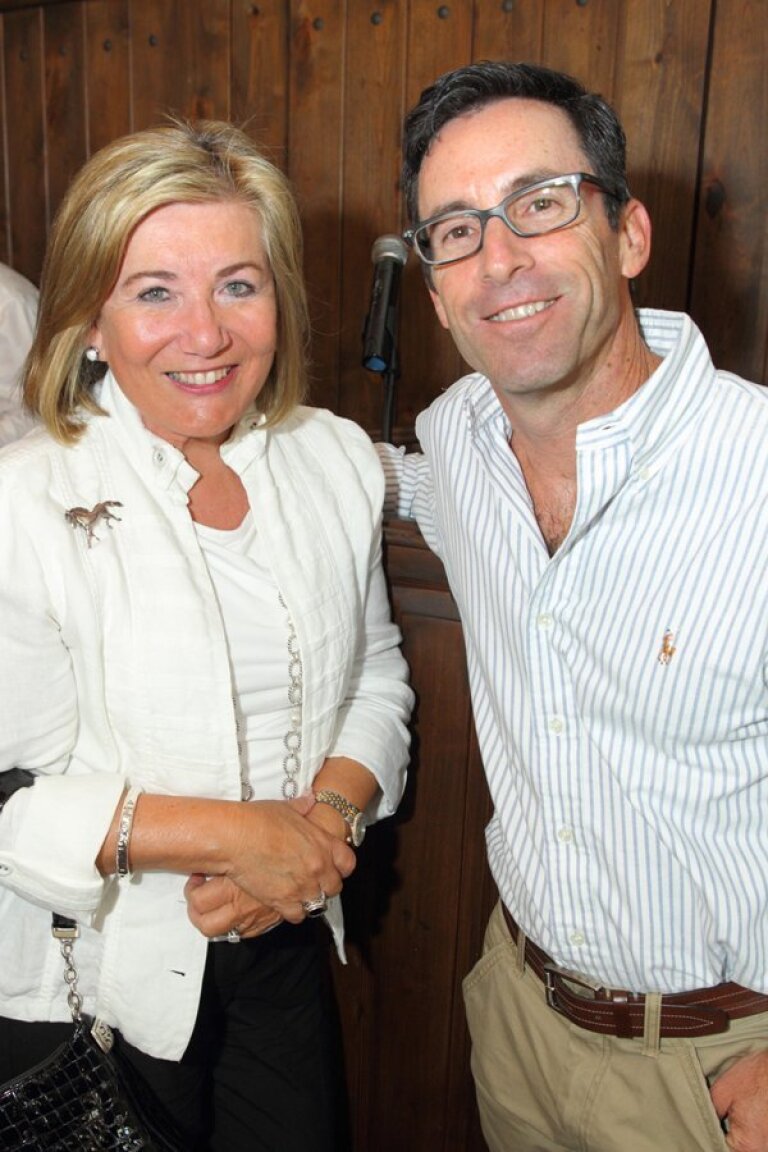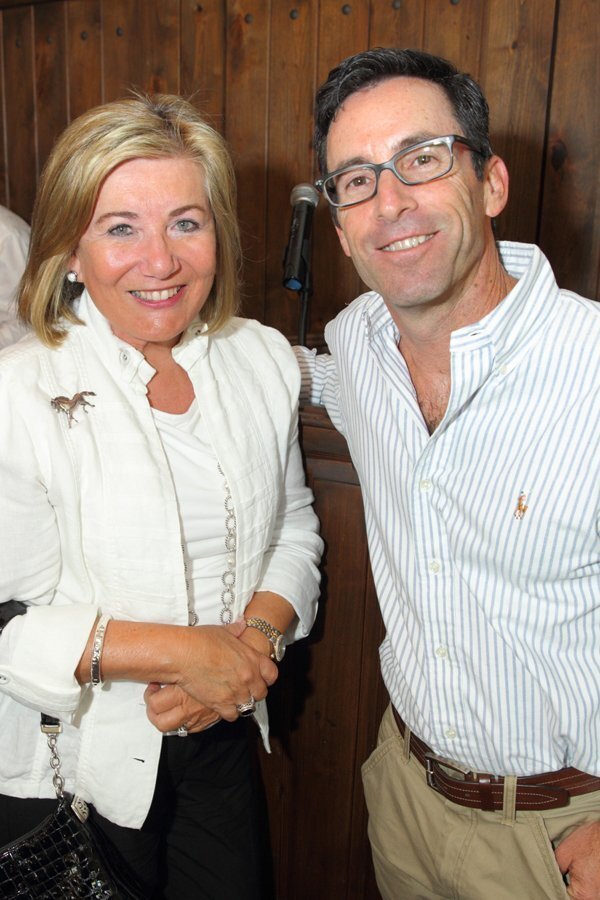 Patricia Karetas, Jeff Bloom
(Jon Clark)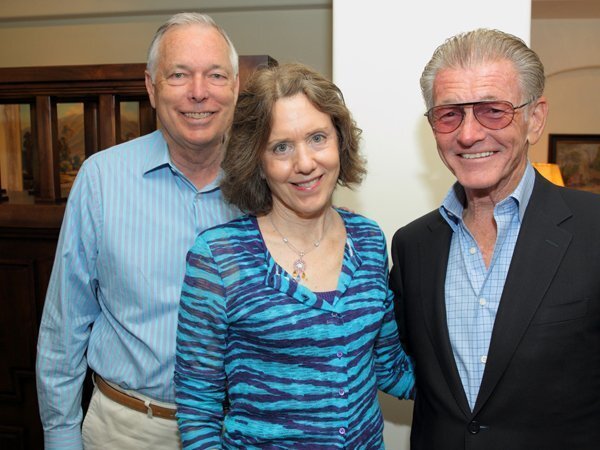 Phil Henry, Kathy Henry, Joe Harper
(Jon Clark)
The RSF Golf Club's "Get Smart" lecture series June 24 featured Del Mar Thoroughbred Club President Joe Harper and Handicapper Jeff Bloom.
For the last 37 years, Harper has served as the president and general manager of the Del Mar Thoroughbred Club. "He's schmoozed with celebrities, worked with jockeys and horses and helped transform Del Mar racing into a must-do summer event. Joe is no stranger to glamour, his grandfather was filmmaker Cecil B. Demille and he grew up around celebrities and horses. He even had small parts in DeMille's movies," a press release stated.
At the June 24 event, Harper and handicapper Jeff Bloom shared the ins and outs of the upcoming 2015 racing season.
Photos by Jon Clark.
---
Get the RSF Review weekly in your inbox
Latest news from Rancho Santa Fe every Thursday for free
You may occasionally receive promotional content from the Rancho Santa Fe Review.