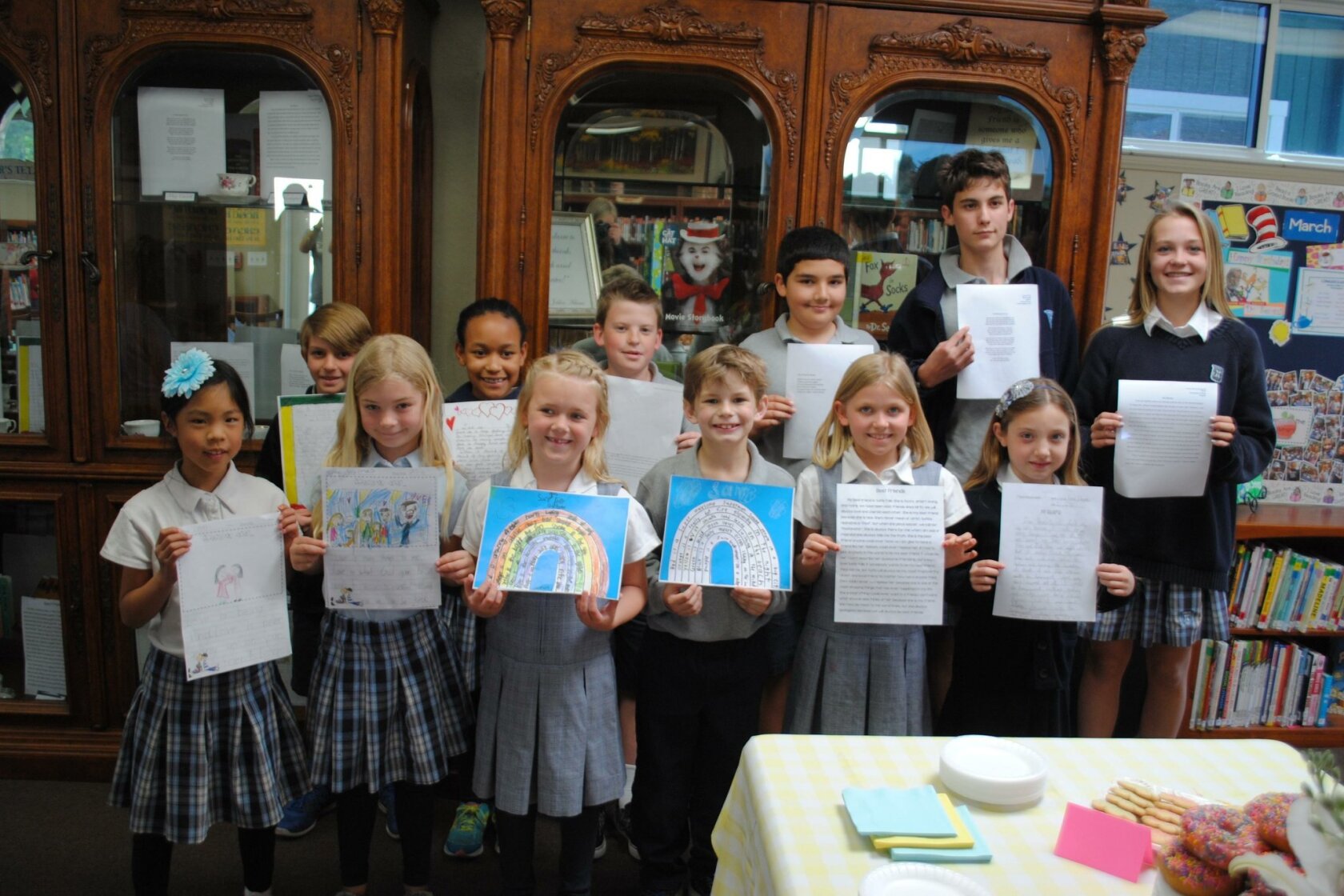 Horizon Prep Spring Author's Tea Honorees (Front row) Leah Wang, Avery Ermanis, Saxon Smith, Sam Hicks, Becca Bartolotta, and Sophia Gonzales; (Back row) Hunter Hajjar,Carissa Vanzant-Thomas, Shane Dapper, Nate Campbell, Max Cassett, and Grace Schreckengaust
(Courtesy photo)
Parent Lisa Monaco-Gonzales with daughter Sophia
(Courtesy photo)
The Hajjar family — Ty, Julie, Cole and Beau came to hear Hunter read his piece on "My Hero" about his grandfather.
(Courtesy photo)
2nd Grader Sam Hicks with parents Suzannah and Will
(Courtesy photo)
Horizon Prep honored young authors and celebrated their achievements with spring-themed refreshments at this years' Spring Authors Tea. The Horizon Prep Library was filled to capacity with friends and family members who came to watch their budding author present.
"It is an honor to be chosen," say Horizon Prep Librarian Kelly Hendrickson, "Author's Tea is only held four times each year." Students are selected for great improvement in their writing skills, or writing above grade level. Selections include Poetry, Creative Writing, Personal and Descriptive Narrative, and Fable Re-Telling. Visit www.horizonprep.org
---