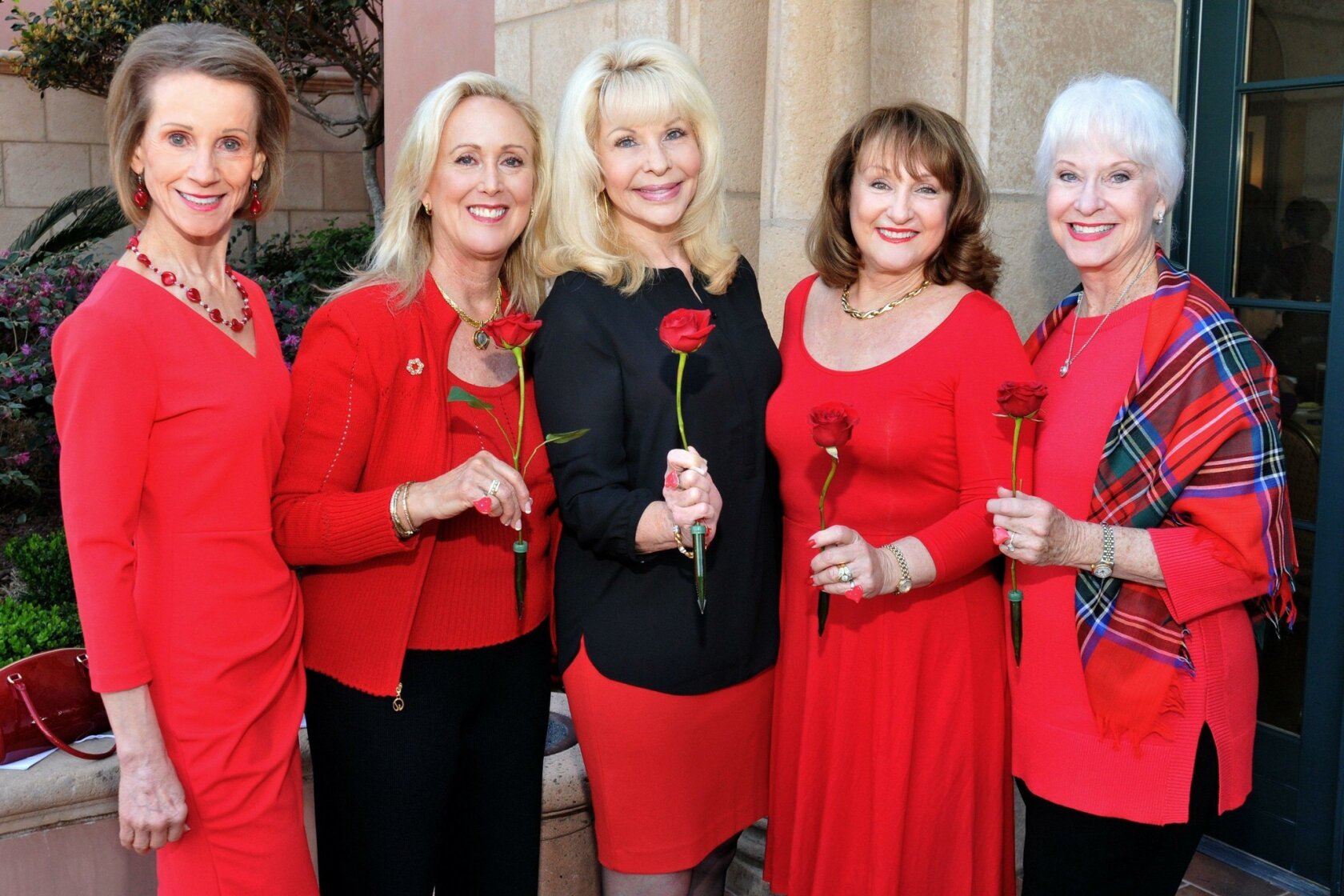 Joyce Dostart, Donna Papera, Robin Parker, Louarn Sorkin, Linda Bruno
()
Marla Black, Patti Judd, Dale Ganzow, Betty Brayshay, Kathryn Vaughn
()
Liz and Dr. David Ostrander (he's AHA board president)
()
Liz and Dr. David Ostrander (he's AHA board president), Brittany Simpson, Leonard Simpson, Erica Ram, Laura Applegate
()
Darlee Crockett, Laurie McGrath, Angie Lasagna, Cindy Goodman, Regina Kurtz, Debra Emerson
()
Carol Laventhol, Paula McColl, Dixie Unruh, Salah Hassanein, Jeanne Jones, Armi Williams
()
Sheila Lipinsky (honoree), Lori DeMaria (honoree), Genny Mahmud (event chair), Catie Madani (event chair), Reena Horowitz (honoree), Joye Blount (honoree), Rana Sampson (honoree)
()
Olga Krasnoff, Pat O'Connor, Ellen Zinn, Susan Fielder Mears, Maggie Watkins, Andrea Naversen
()
Charlotte Rand, Hanaa Zahran, Phyllis Parrish, Lee Goldberg, Anne Nagorner
()
Katie Shea, Margaret Dudas, Marsha Shahon, Renee Dunford, Patricia Jasper Clark, Judy White
()
Nayda Locke, Joyce Glazer, Dr. Tony DeMaria, Eleanor Franklin, Sandra Schafer
()
Ofelia Alksne, Lucy Wright, Sheryl White, Shirley Harper, Mary Ann Calcott, Susan Heller
()
Alexandra Morton, Marilyn Barrett, Linda LaCom, Gerri Teyssier, Vici Willis, Susan Leonard
()
Aimee Meals, Leslie Cumming, Valishia Chapman, Laine Lansing, Karina Lion, Rita Szczotka
()
The American Heart Association's "2016 San Diego Go Red for Women Luncheon" was held March 4 at the Fairmont Grand Del Mar.
The event, which included a fashion show, honored the "2016 Legendary Women of the Heart":
Joye Blount, Lori DeMaria, Audrey Geisel, Reena Horowitz, Sheila Lipinsky, and Rana Sampson.
The American Heart Association's mission is to "build healthier lives, free of cardiovascular diseases and stroke." Visit www.heart.org.
Photos by Vincent Andrunas. For photos online, visit www.rsfreview.com.
---