Canyon Crest Academy Class of 2016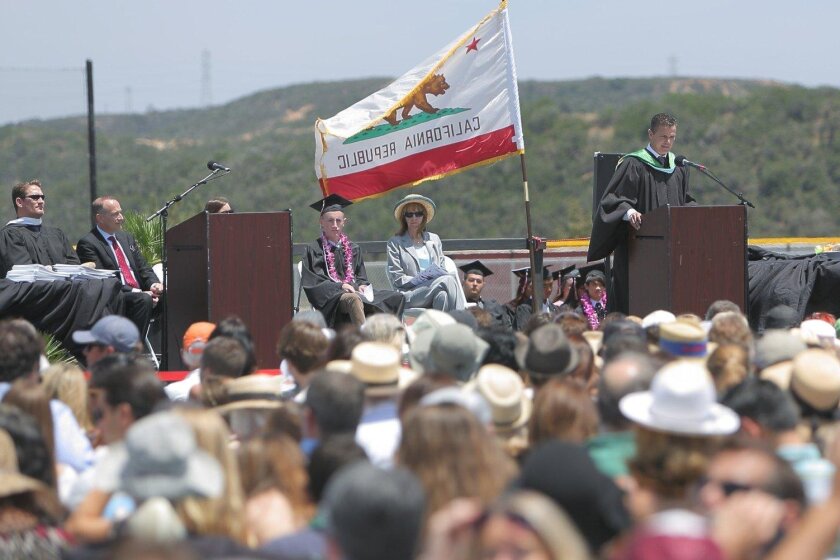 Principal Karl Mueller addresses students at the CCA 2016 graduation
()
Yeonji Chu, Sophie McMullen, teacher Garrett Happ, Shannon Berrone, Maithu Koppolu
()
Kelly Bernd, Peter Shoemaker
()
Julia Cochrane, Katie Cluxton
()
Jolie Rasmussen, Chase Callihan, Rebecca Maloney
()
Risa Benedyk, Jee Won Diane Kang, Kiana Aryan, teacher Michael Gaughen
()
Teacher Amy Villanova, counselor Melissa Sage
()
Teachers Jyoti Ironwood, Tom Lockhart, Jim Farrar, and Ariel Haas
()
Katie Cluxton, Julia Cochrane, Maia Zelkind, Lucia Vecchio, Olivia Mott
()
Michael Montague, Noah Larky, Christopher Maytom
()
Michelle Zhao, Hannah Walker, Daisy Valdivieso
()
Adrienne Rozells makes opening remarks
()
Alyson Tharp sings 'The National Anthem'
()
Graduates proceed into the stadium
()
Honored guests arrive at commencement
()
Evan Stefanko, Skylar Sorkin, Grant Schwarz
()
Principal Karl Mueller
()
Graduates proceed into the stadium
()
Graduates proceed into the stadium
()
Graduates proceed into the stadium
()
Graduates proceed into the stadium
()
Graduates proceed into the stadium
()
Graduates proceed into the stadium
()
2016 Graduation at Canyon Crest Academy
()
Graduates proceed into the stadium
()
Students proceed to the graduation ceremony
()
Canyon Crest Academy graduation 2016
()
Principal Karl Mueller
()
Adrienne Rozells makes opening remarks
()
Canyon Crest Academy graduation 2016
()
Canyon Crest Academy graduation 2016
()
Alyson Tharp sings 'The National Anthem'
()
Canyon Crest Academy graduation 2016
()
Alyson Tharp sings 'The National Anthem'
()
Adrienne Rozells makes opening remarks
()
Canyon Crest Academy graduation 2016
()
Adrienne Rozells makes opening remarks
()
Canyon Crest Academy graduation 2016
()
Family and friends at CCA graduation 2016
()
Principal Karl Mueller
()
Student speaker Dylan Landow
()
Canyon Crest Academy staff, students and families celebrated student achievements and graduation June 10 at a ceremony held on the CCA campus.
Online: www.delmartimes.net
---
Get the RSF Review weekly in your inbox
Latest news from Rancho Santa Fe every Thursday.
You may occasionally receive promotional content from the Rancho Santa Fe Review.