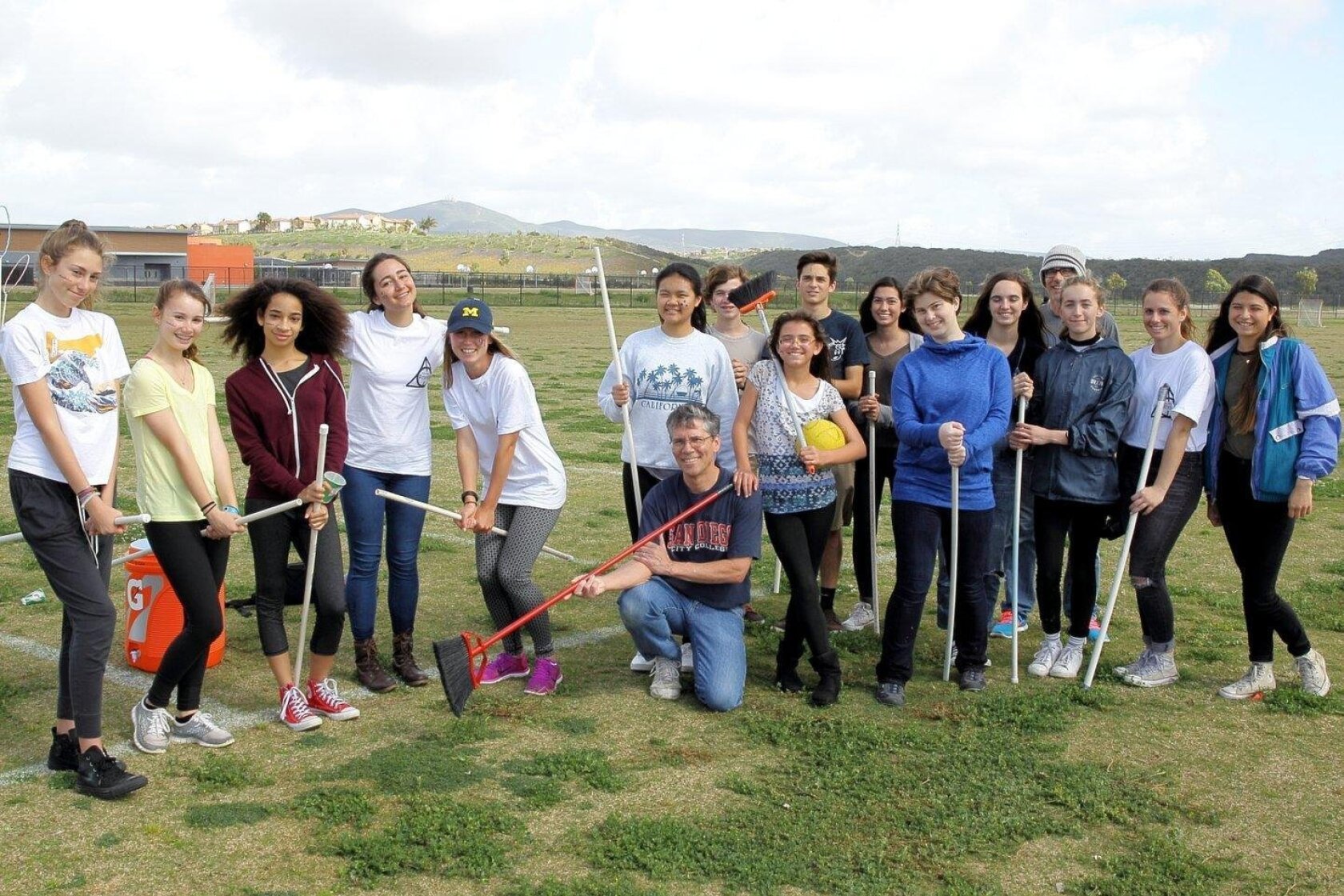 Students participated in a Potter Walk to raise funds for the Carmel Valley Library media system
()
Quaffle Waffles vs the Dementors
(Jon Clark)
Ari Laliotis defends against chaser Alex Vourlitis
()
Joe Shea defends the hoop from chaser Grace Laliotis
()
Grace Laliotis carries the quaffle
()
Joseph Bemis carries the quaffle
()
The post-Potter Walk quidditch game, Quaffle Waffles vs the Dementors
()
The 'Dementors' are ready to play quidditch after the Potter Walk: Joe Shea, Lily Irvin, Beth Shea, Katie Laliotis, Isabella Spadone, Matina Kounelis, Alex Vourlitis
()
The 'Quaffle Waffles' are ready to play quidditch after the Potter Walk: Marissa Wu, Joseph Bemis, Ari Laliotis, Shireen Heidari, Frankie Balaban, Grace Laliotis, Liana Merk
()
Students from Canyon Crest Academy held a "Potter Walk" March 6 to raise money for a new sound/media system for Carmel Valley Library. The walk, which took place at Canyon Crest Academy, also included Harry Potter-themed food, games, and music.
For more information, visit potterwalk.weebly.com.
Photo by Jon Clark. For photos online, visit www.delmartimes.net.
---