Batu Biologics Celebration
Howard Leonhardt of Leonhardt Ventures, Hong Ma, Chief Scientific Officer for Batu Biologics and Sam Wagner, Founder and President/CEO for Batu Biologics
(Rodney Regala / Rodney Regala)
Dr. Alan Lewis, Founder and Chairman for Batu Biologics
(Rodney Regala / Rodney Regala)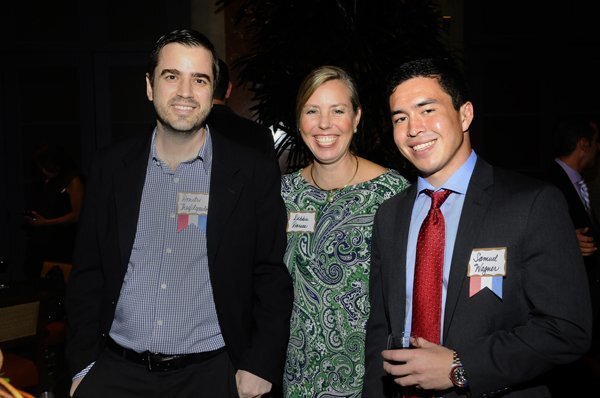 Dimitri Theofilopoulos, Founder, COO & General Counsel for Batu Biologics, Batu Biologics, Debbie Dorsee, The Dorsee Company and Sam Wagner, Founder and President/CEO for Batu Biologics
(Rodney Regala / Rodney Regala)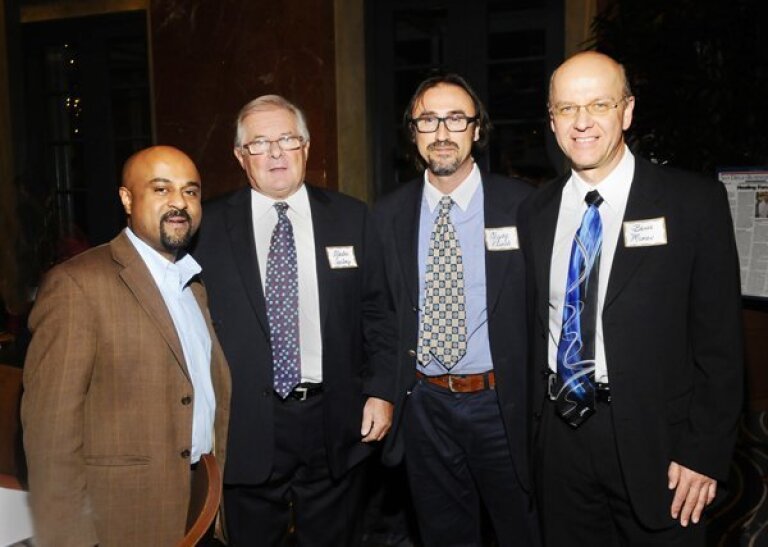 Santosh Kesari-UCSD, Aladar Szalay, Okyay Klinch and Dr. Boris Minev
(Rodney Regala / Rodney Regala)
Dr. Jesus Perez, Sam Wagner, Founder and President/CEO for Batu Biologics, Connie Lunbeck, Larry Lunbeck
(Rodney Regala / Dr. Jesus Perez, Sam Wagner, Connie Lunbeck, Larry Lunbeck)
Nobel prize winner Dr. Kary Mullis, Sam Wagner, Founder and President/CEO for Batu Biologics, Dr. Napoleone Ferrara and Lee McCracken, Prometheus Laboratories
(Rodney Regala / Rodney Regala)
Dr. David Howe & Mrs. Terry Howe
(Rodney Regala / Rodney Regala)
Sam Wagner, Founder and President/CEO for Batu Biologics, Supervisor Bill Horn, Hong Ma, Chief Scientific Officer for Batu Biologics
(Rodney Regala / Sam Wagner Pres/CEO of Batu Biologics, Supervisor Bill Horn and Hong Ma-Scientific Board for Batu Biologics.)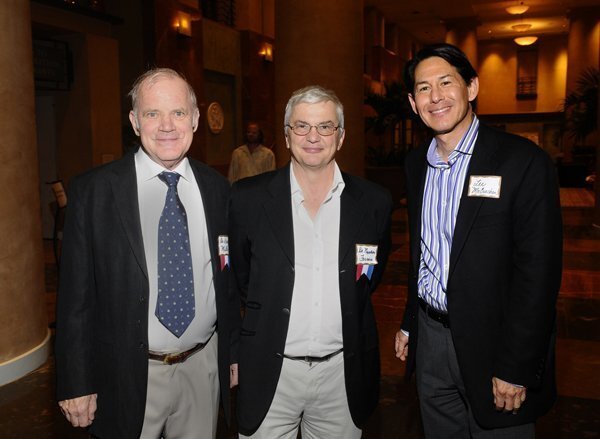 Nobel prize winner Dr. Kary Mullis, Dr. Napoleone Ferrara and Lee McCracken, Prometheus Laboratories
(Rodney Regala / Rodney Regala)
(Right) Ashley MacKinnon, Cornerstone Wealth Management; Debbie Dorsee, The Dorsee Company; Hong Ma, Chief Scientific Officer for Batu Biologics; Roberto Baccala, Scripps Research Institute; Dr. Gerald Yakatan, Irisys Inc.
(Rodney Regala / Regala Studio)
Batu Biologics' recent celebration featured Nobel Prize winner Dr. Kary Mullis and Lasker Award winner Dr. Napoleone Ferrara. The party coincided with Batu's investigational drug application submission for its lung cancer anti-angiogenic immunotherapy ValloVax™.
Photos courtesy of Rodney Regala, Regala Studio, www.RegalaStudio.com
---
Get the RSF Review weekly in your inbox
Latest news from Rancho Santa Fe every Thursday for free
You may occasionally receive promotional content from the Rancho Santa Fe Review.