Art for Barks artist Mike Sibley drawn to captivating world of canines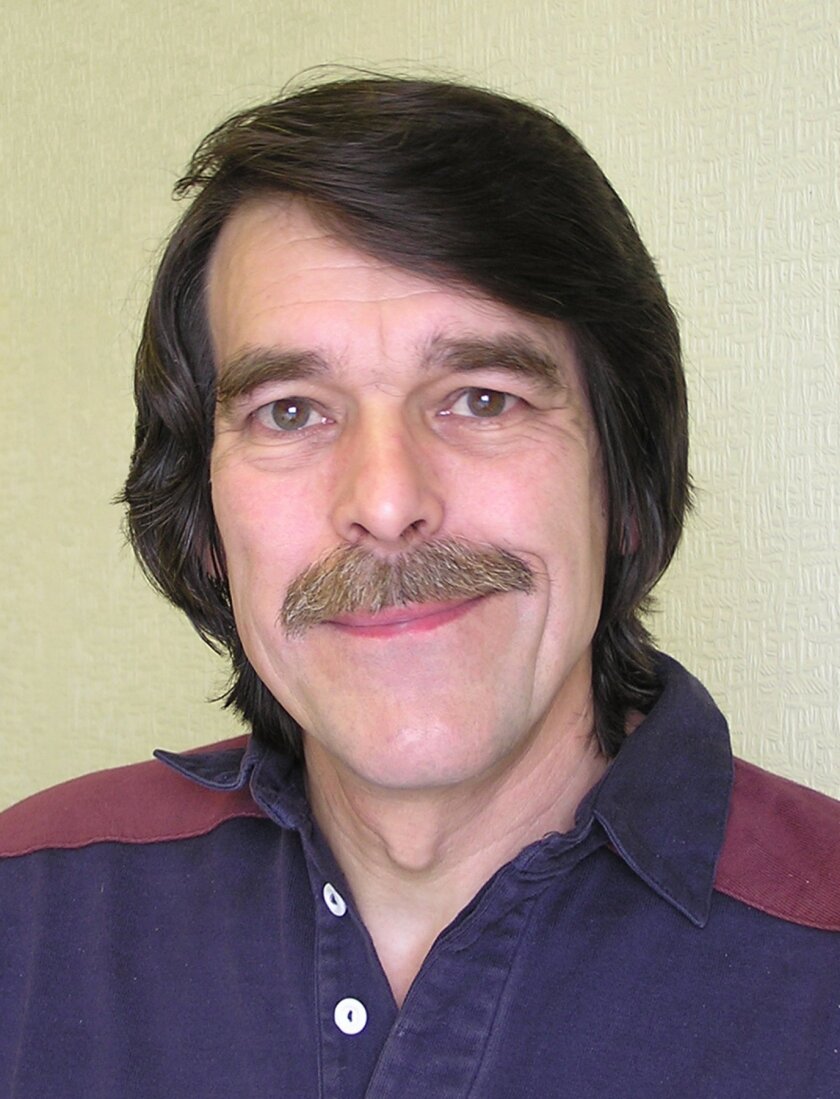 Dogs are said to be man's best friends, and when it comes to crafting an image that represents this idea, graphite artist Mike Sibley is peerless. "It's all about re-creating the animals and capturing the life they hold," he commented.
Lynn Moon, co-founder of Art For Barks — a Rancho Santa Fe-based nonprofit that aims to support service dogs and rescue animals, along with spotlighting animal artists and writers — agreed.
The Art for Barks' website is featuring the work of Sibley, a prominent British artist acclaimed internationally as the dean of canine graphite drawing. "When I research an artist, I like to look at the best of the best, and Mike is in that category," said Moon.
Sibley's detailed drawings of dogs take hundreds of hours to complete. His instruction has created an entire generation of skilled canine graphite artists in the UK as well as in the U.S., said Moon.
He has been a professional graphite pencil specialist since 1980. Born in 1948 in England's Essex County, when he was 5 his family relocated to Cheshire. Sibley attended a one-year art course at Manchester College of Art and Design, then from 1967 to 1970 attended Leeds College of Art and Design in Yorkshire.
Sibley's first attempt to draw a portrait of a dog was in 1979, when he captured the noble features of a Chihuahua. The idea was sparked when his wife, Jenny — a dog and horse breeder — asked him to design a motif for her pedigree forms.
While Jenny never did get her design, the seed was planted that led to Sibley's record-breaking career as a master of canine renderings.
From 1980 to 1989, Sibley drew more than 50 head-studies of dogs, an open-edition range of prints that many believe to be the definitive collection.
During this period, a chance meeting at a dog show — with fine art print publisher Berjaya — resulted in Sibley's canine artwork becoming its best-selling prints in the UK, with Sibley acclaimed as Britain's top canine artist.
At the height of the artwork's popularity in the late 1980s, Berjaya was printing up to 20,000 of Sibley's prints annually. The editions remain one of their most popular prints worldwide.
In 1990, Sibley opted to self-publish his limited-edition prints featuring dogs in their environments. The first print — an Irish water spaniel composition — was released at England's Crufts Dog Show and sold out in less than three hours.
This decade represented a period when Sibley was "quite happy" drawing dogs and creating landscapes, he said, although he felt compelled to write a book about his techniques.
"It was an idea that I'd had for a long time, so I decided to take a year off and I wrote and drew illustrations full time, every day for an entire year."
In completing his book, "Drawing From Line to Life," published in 2006 with 625 illustrations and 288 pages — and considered an artist's Bible for graphite drawing — Sibley was not thinking about what might come next. "People started asking me, 'Do you do workshops?' although I'd never even been to one myself, let alone conducted one," he joked.
However, another seed was planted and Sibley began to conduct drawing workshops. "I did a trial one in the UK in 2007 and then did one the following year in West Yellowstone in the U.S. It went off all right," Sibley commented in his understated manner.
He now regularly conducts workshops in the UK, U.S. and Canada. "Then someone asked me if I did instructional videos. Well, I didn't, but soon I will," he quipped.
Today Sibley's distinctive prints of dog studies can be found worldwide, and in the future, his series of videos will instruct students on a global scale. His message to his future students is clear. "An artist should always draw for him or herself, with little or no regard to (a work's) commercial viability or even the wishes of the commissioning client," he commented.
"I mainly draw dogs because I have a love of them. Although I'd be happy drawing any animal, I concentrate on dogs because I know that market. But I don't draw for that market, I draw for myself."
For more about Mike Sibley, visit www.sibleyfineart.com. For information on Art for Barks, visit www.artforbarks.org.
---
Get the RSF Review weekly in your inbox
Latest news from Rancho Santa Fe every Thursday for free
You may occasionally receive promotional content from the Rancho Santa Fe Review.