RSF resident to walk 40 miles in Kenya for elephant fundraiser
Rancho Santa Fe resident Julie Wright, 50, is one of a team of five Southern California residents raising money to help save African elephants through a 40-mile fundraising walk in Kenya Dec. 7-11, according to a news release. Each participant is seeking to raise $10,000 individually for an international nonprofit called Space for Giants that works in eight African countries where 80 percent of the continent's remaining 415,000 elephants live.
Wright and her fellow walkers, including San Diegan Carol Penner, will set out from Ol Pejeta Conservancy about three hours northwest of Nairobi on a four-day trek to Loisaba Conservancy. Along the way, they'll meet and speak with naturalists, conservationists, anti-poaching forces, rangers and other experts who are on the vanguard of elephant conservation.
Always concerned about wildlife conservation, Wright's passion for elephant conservation was stoked two-and-a-half years ago after a trip with her husband to Chiang Mai, Thailand where she spent several days with Asian elephants rescued from logging, street begging and tourist traps.
"It was bittersweet to be in such close proximity to these animals. I felt intense joy to be so close to such amazing creatures, but also incredible sadness knowing they'd been taken from their mothers, and basically tortured until their spirits were broken so they could pull logs or carry a tourist on their back," Wright said.
African elephants have not been domesticated like Asian elephants. That's because they're much bigger and both male and female African elephants grow tusks. However, that also means ivory poaching has become so extreme that one elephant is killed every 45 minutes in Africa.
Wright's friend, a philanthropist based in Los Angeles who is joining the walk, told Wright about Space for Giants explaining that the nonprofit checked all the boxes—land conservation, multinational cooperation and activism at the highest levels of government, anti-poaching programs with a strong enforcement focus, and economic development programs ensuring that the interests of farmers and villagers are aligned with the interests of elephants to reduce elephant-human conflict.
"Space for Giants does it all from putting up a fence to protect farmers' fields to arming and training rangers to stop poachers, but in everything they do, they're protecting one of Africa's keystone species and that benefits many more species of animals too," says Wright.
Her friend's foundation will match any contributions Wright raises personally.
Wright adds the Penner decided to join the "Great Elephant Walk" after they met this summer at a local fundraiser in Carlsbad for Nsefu, a wildlife conservation program co-founded by San Diegan and long-time radio personality Coe Lewis.
To learn more about Space for Giants, see www.spaceforgiants.org.
To learn more or donate to Wright's fundraising campaign, see www.crowdrise.com/o/en/campaign/the-great-elephant-walk-team-yellow-giraffe/juliewright4
For more about Nsefu: nsefu.org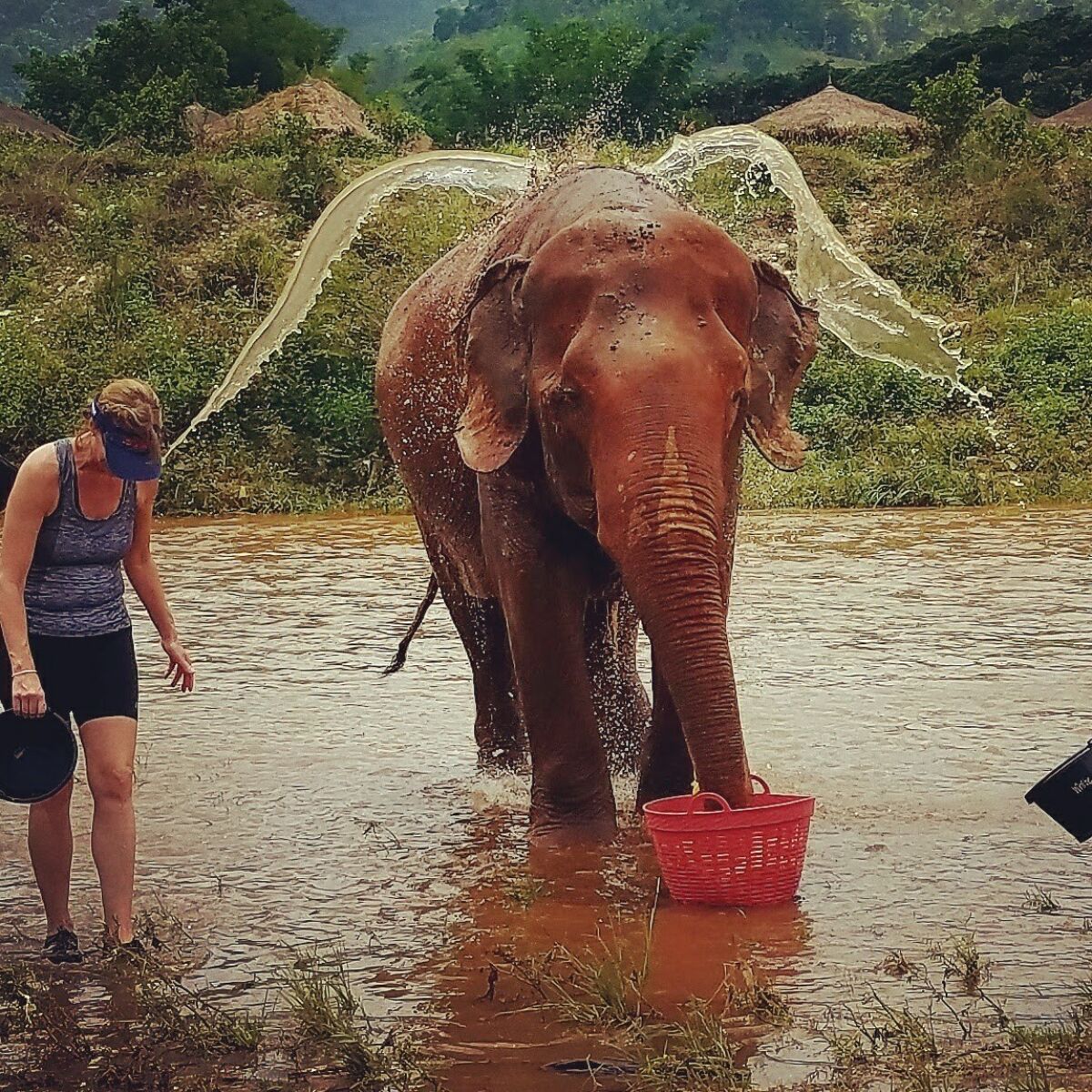 Get the RSF Review weekly in your inbox
Latest news from Rancho Santa Fe every Thursday for free
You may occasionally receive promotional content from the Rancho Santa Fe Review.