Fairbanks Ranch students' Gifting Group kicks off toy drive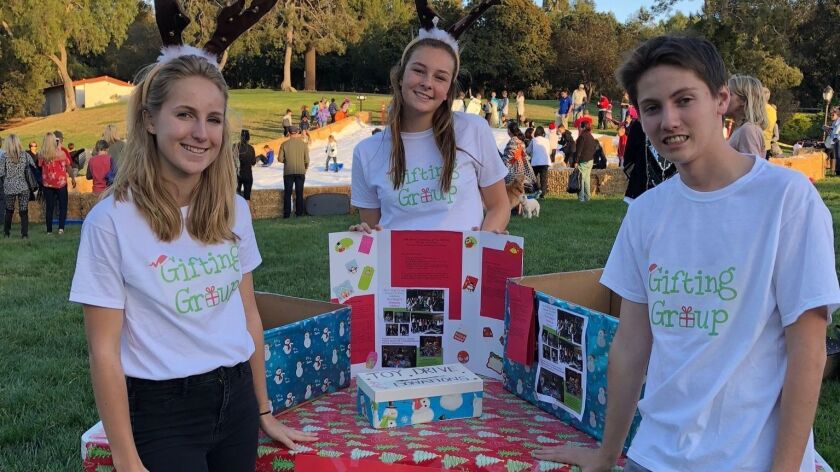 The Gifting Group, an all-student run organization led by Fairbanks Ranch teens, is hosting its eighth annual toy drive for San Diego homeless children, starting Nov. 1 through Dec. 9.
The Gifting Group, run by Canyon Crest Academy seniors and Fairbanks Ranch residents Annie Richards and Ali Youel, have partnered with the Fairbanks Ranch Neighborhood Social Committee for the drive. They are looking for donations of new, unwrapped toys for children ages 0-12 — the toys will be distributed by the San Diego Coalition for the Homeless, a nonprofit that has provided help and hope to families and children in need since 1979.
The Gifting Group will be hosting a drop-off table at Fairbanks Ranch's Winter Wonderland event on Dec. 6. A donation box is also set up at the Fairbanks Ranch neighborhood clubhouse.
The student-run group has been collecting toys and donating them to the San Diego Coalition for the Homeless since 2010. The toys will be handed out to the homeless children at the coalition's "Holiday Magic for Kids" party on Dec. 22 at Golden Hall.
Last year over 2,500 low-income and homeless families received boxes of food and every child received toys, stocking stuffers and lots of holiday cheer.
For more information on the Gifting Group toy drive, contact Annie Richard at (612) 747-2271 or the Fairbanks Ranch Clubhouse at (858) 756-4415.
The San Diego Coalition for Homeless is also looking for help to make its holiday party a success. They are seeking volunteers, donations of candy canes, gift wrap, non-perishable food, turkeys and ham, and monetary donations. To learn more visit sites.google.com/site/sdhomeless/
---