Author spices up tales of intrigue with her own political experience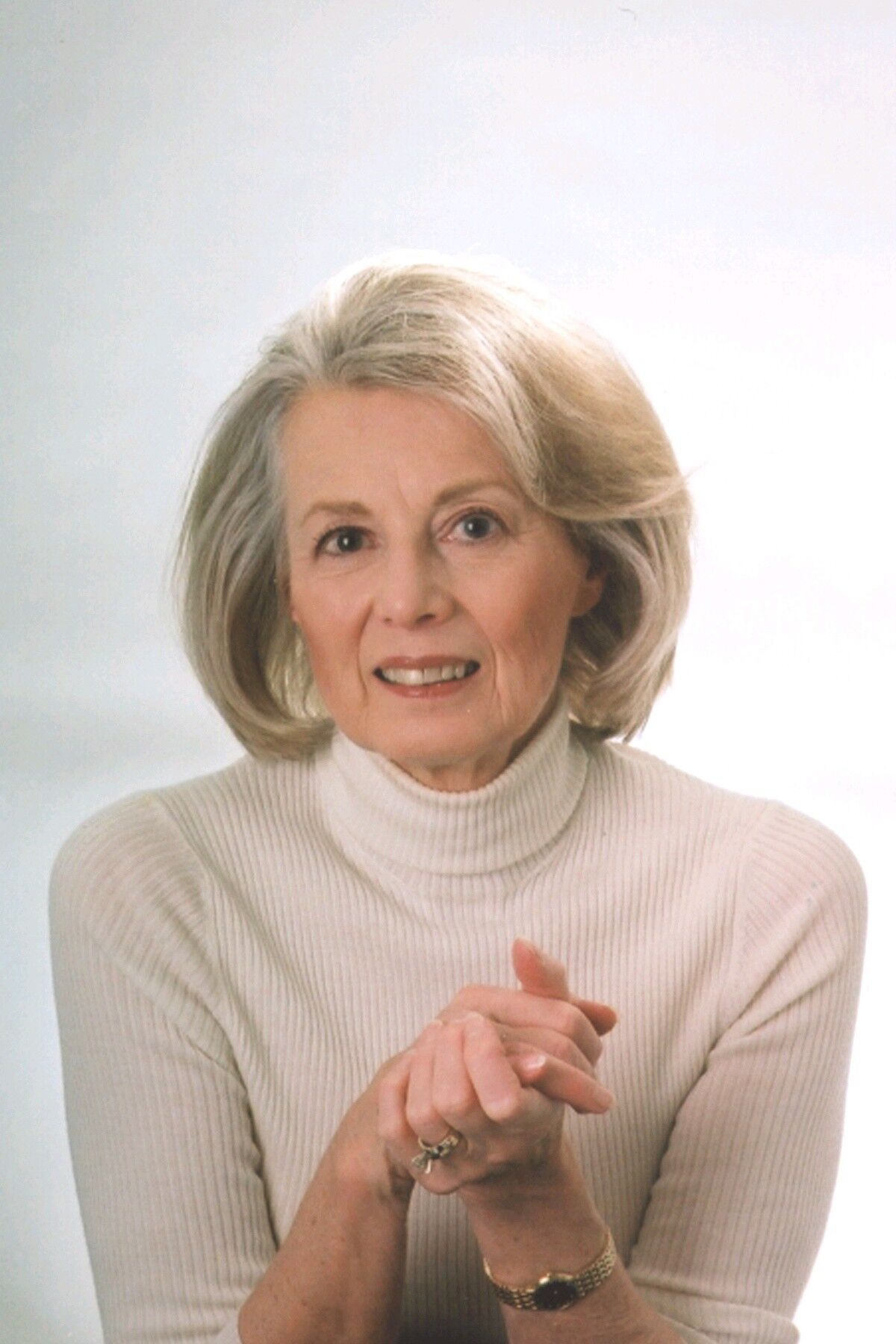 When the characters in one of Karna Small Bodman's political thrillers hold a meeting in the Oval Office or the White House situation room, the settings have the ring of authenticity. That's because the author spent six years working in the White House under President Ronald Reagan, from 1981 through 1986.
Bodman, who maintains homes in Rancho Santa Fe, Washington D.C. and Florida, is scheduled to speak at 6 p.m. on Wednesday, Sept. 12, at the Rancho Santa Fe Library, in an event sponsored by the Rancho Santa Fe Library Guild.
Bodman will talk about her fourth novel, "Castle Bravo," and tell stories about her days as a TV news reporter and anchor, as well as her time in the Reagan White House, where she served as deputy press secretary, and later as senior director and spokeswoman for the National Security Council.
"Those were the 'Evil Empire' days, so to speak, they were very tense times," said Bodman, referring to Reagan's famous description of the Soviet Union in a 1983 speech.
During her time in the White House, Bodman traveled the world giving speeches on behalf of the Administration's economic priorities, and she also attended arms control talks with the Soviets, and accompanied the team that briefed leaders of American allies, including Great Britain, France and Italy, as well as Pope John Paul II.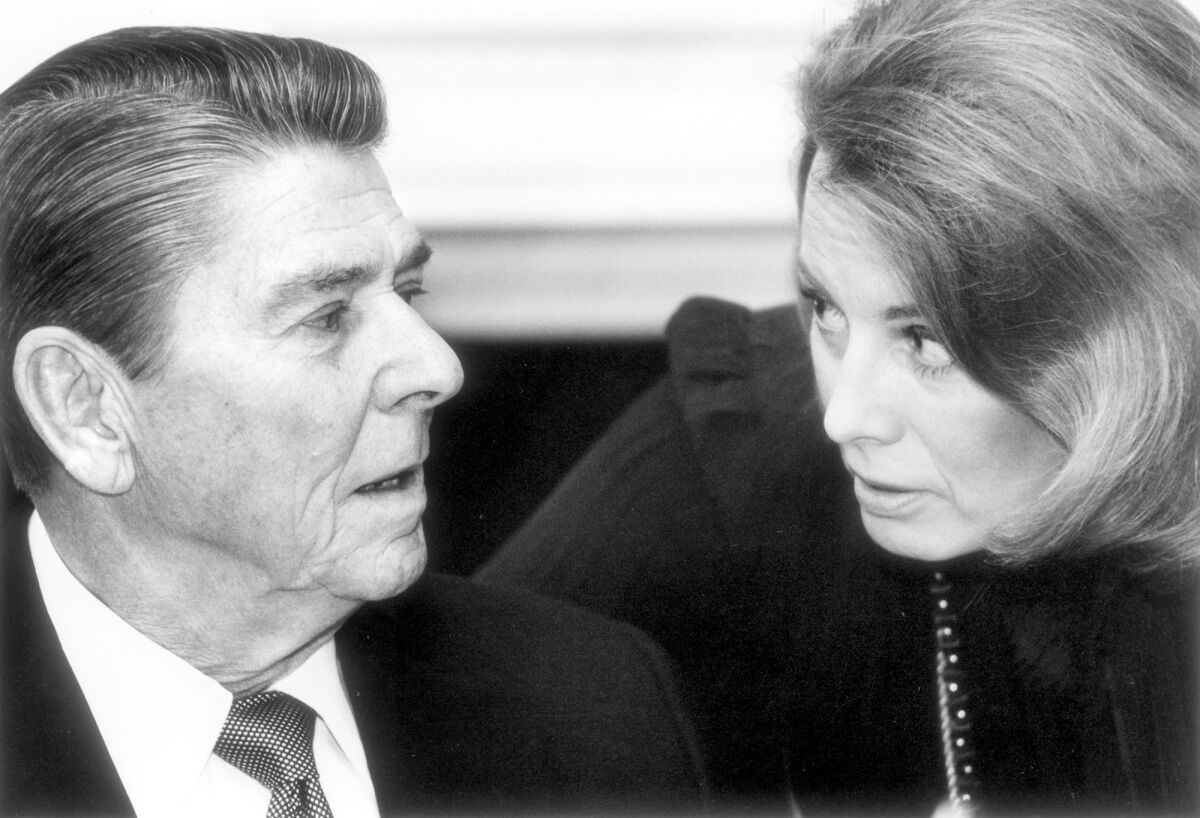 Bodman began her career as a reporter and anchor in San Francisco, and later worked at a station in Washington D.C., and also did political commentary for the ABC network in New York. She met Reagan when she worked in TV news, during his tenure as governor of California. She was later tapped to serve as deputy press secretary under James Brady.
Working at the White House, she said, was a "big learning curve," with a lot going on all the time. As one press officer put it, said Bodman, "It's like watching a freight train race through town and trying to memorize the numbers on the box cars."
After leaving the White House, she joined a public affairs firm in Washington, and later, she decided to try her hand at writing political thrillers, using her firsthand experiences in the White House and in journalism to paint a picture for readers.
"This is a third career," she said of her writing. So far, Bodman has written four novels, and her fifth, called "Trust But Verify," is due out on Sept. 25 and is available for pre-order. Her talk at the Rancho Santa Fe Library will focus on her fourth novel, "Castle Bravo," which is about a plot to blow up a nuclear bomb in the atmosphere, thus destroying the electrical grid, as well as transportation and communications networks across a large swath of the planet.
"Each (book) is focused on a different threat to our national security," said Bodman.
Writing novels represented a big change for her, said Bodman, because previously she had written non-fiction, where brevity is prized, whether it was television scripts, briefing papers for the president or newspaper and magazine articles.
"With a novel, you get to page 250 and say 'Where do I go from here?'" she said.
She was also used to working in places where she was surrounded by lots of people.
"Suddenly, an author is working alone, which is quite different," she said. That's one reason she has chosen to market her books by speaking to groups around the country. "I've made it a point to organize book tours. I really enjoy the interchange with people."
She and her husband, businessman Dick Bodman, have four children between them, two each from previous marriages.
Her husband is very supportive of her writing, she said. "He reads all the books," and also gives her tips on the technology and gadgets that she incorporates into her stories.
As a former journalist and White House staffer, she said, she is sorry to see the divisiveness that grips the nation. While presidents and the media have always had an adversarial relationship, the 24-hour news cycle has brought a greater focus to everyone's differences.
"I would hope we could get into a more fair, balanced discourse," she said.
Bodman's books, published by Regnery Fiction, are available on Amazon.com. Her Sept. 12 speaking engagement will include light refreshments as well as Bodman's talk and a question-and-answer session. The $25 entry fee includes a signed copy of her book. For reservations, visit www.rsflibraryguild.com, or call 858-756-4780.
---
Get the RSF Review weekly in your inbox
Latest news from Rancho Santa Fe every Thursday for free
You may occasionally receive promotional content from the Rancho Santa Fe Review.