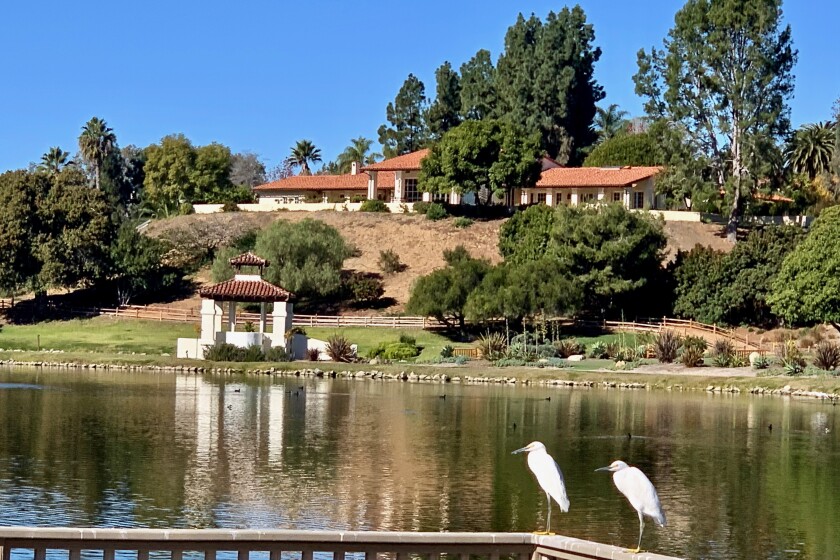 The week of Nov. 23 marked the 100th anniversary of the release of the silent film "The Mark of Zorro," starring Douglas Fairbanks, on Nov. 27, 1920.
Sue and John Major of Rancho Santa Fe published a book this month on the history and restoration of Penwern, their 1902 Wisconsin lake house
When he dreamed up the main character for what turned out to be a best-selling series of crime novels, Craig Johnson tried to put a new twist on the age-old genre of the who-dun-it.

On an upcoming cruise to New Zealand and Australia, Rancho Santa Fe resident Reed Kaestner will bring together three of his passions: travel, photography and teaching.

It was a hometown victory for Del Mar during the Breeders' Cup World Thoroughbred Championships on Nov. 3, when Battle of Midway triumphed in the Dirt Mile.

After working on the East Coast for two decades in global capital markets, John Cappetta and his family moved to Rancho Santa Fe, where he invested in small companies and real estate, and in 2013 formed his own investment company, Andesite Capital, of which he is founder and CEO.

With a substantial increase in spine surgeries in the United States and more than 80 percent of the general population experiencing chronic back pain, Kam Raiszadeh is taking steps to address this widespread problem.