Sue and John Major of Rancho Santa Fe published a book this month on the history and restoration of Penwern, their 1902 Wisconsin lake house
When he dreamed up the main character for what turned out to be a best-selling series of crime novels, Craig Johnson tried to put a new twist on the age-old genre of the who-dun-it.
The Rancho Santa Fe School District will start the year with a new leadership model: two assistant principals and an interim principal.

Rancho Santa Fe's Ben Brown completed his second 100-mile Kodiak Ultra Marathon, taking on the challenging and rugged course in Big Bear Lake in support of wounded warriors.

Boys & Girls Clubs of San Dieguito presented the 7th Annual Youth of the Year Celebration, Summer Delight, Aug. 17 at the Del Mar Thoroughbred Club, Seaside Cabana.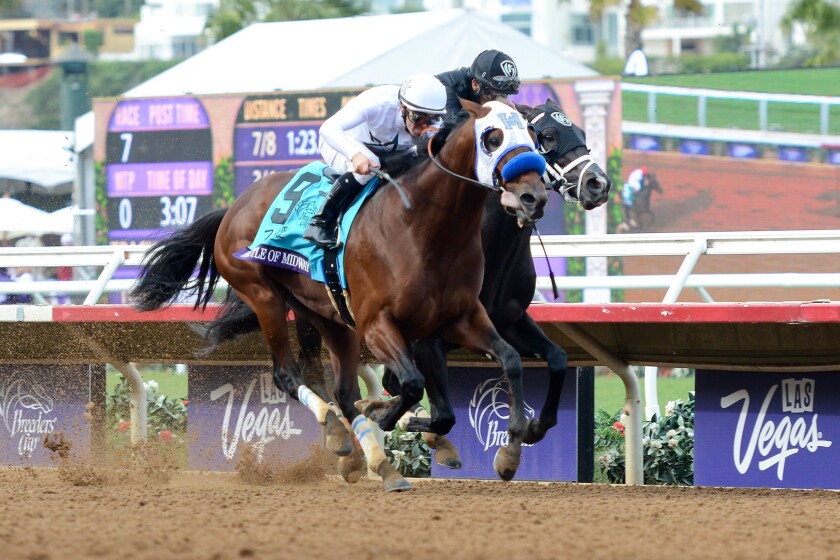 It was a hometown victory for Del Mar during the Breeders' Cup World Thoroughbred Championships on Nov. 3, when Battle of Midway triumphed in the Dirt Mile.
After working on the East Coast for two decades in global capital markets, John Cappetta and his family moved to Rancho Santa Fe, where he invested in small companies and real estate, and in 2013 formed his own investment company, Andesite Capital, of which he is founder and CEO.

With a substantial increase in spine surgeries in the United States and more than 80 percent of the general population experiencing chronic back pain, Kam Raiszadeh is taking steps to address this widespread problem.

Two North County sisters have created a nontraditional therapy business that couldn't be more at home in Rancho Santa Fe.

At Oct. 1 Golf Club tea, daughter of TV's Tom Brokaw to explain need for discussion before treatment begins

Having served as a member of more than 30 public and private boards across the United States and around the world, Rancho Santa Fe's Michael J.

Charles "Charlie" Eisleben, a sprightly nonagenarian, will be riding atop a white Porsche Carrera convertible in Rancho Santa Fe's Fourth of July parade.

March is an important part of the 2015 Grant Awards cycle for the members of the Rancho Santa Fe Women's Fund.