The Country Friends nonprofit hosts Spring Luncheon benefit
Taylor Miller, Amber Yoo, Karina Lion, Marla Zanelli
(Vincent Andrunas)
Janean Stripe (CF president), Blanca Zuniga (A Step Beyond academic manager), Heather Rodriguez (event speaker), Maggie Bobileff (event co-chair), Tamara Lafarga-Joseph (event co-chair)
(Vincent Andrunas)
Katherine Finch, Christina Piranio, Elaine Becerra, Amber Conrad
(Vincent Andrunas)
Irina Shkov (2023 Art of Fashion co-chair), Marina Tsvyk (2023 Art of Fashion co-chair), Christina Karl
(Vincent Andrunas)
Mia Park, Suzanne Newman (CF first VP), Carol McIver, Kelly Sharp
(Vincent Andrunas)
Juliet Michell, Linda Sansone, Marci Cavanaugh (CF VP of fundraising)
(Vincent Andrunas)
Gigi Cramer, Bonnie Wright, Dr. Gianne Brintwood, Jessica Hood
(Vincent Andrunas)
M.J. Wittman, Dr. Margo Emami, Lynda Kerr, Sandra Schafer, Carol Towne
(Vincent Andrunas)
Elizabeth Valley, Alicia Armstrong, Kim Wagner, Ory Tamsen, Stephanie Wilbur
(Vincent Andrunas)
Tatiana Novick, Alina Katz, Kelly Stroud
(Vincent Andrunas)
Elaine Mendoza, Moe Razi, Becki Freed, Sherry Price
(Vincent Andrunas)
Kiki Hayward, Jessica Pride, Melissa Wilkins
(Vincent Andrunas)
Lili Bimoviva, Andrea Naversen, Sandra Maas, Marina Smith
(Vincent Andrunas)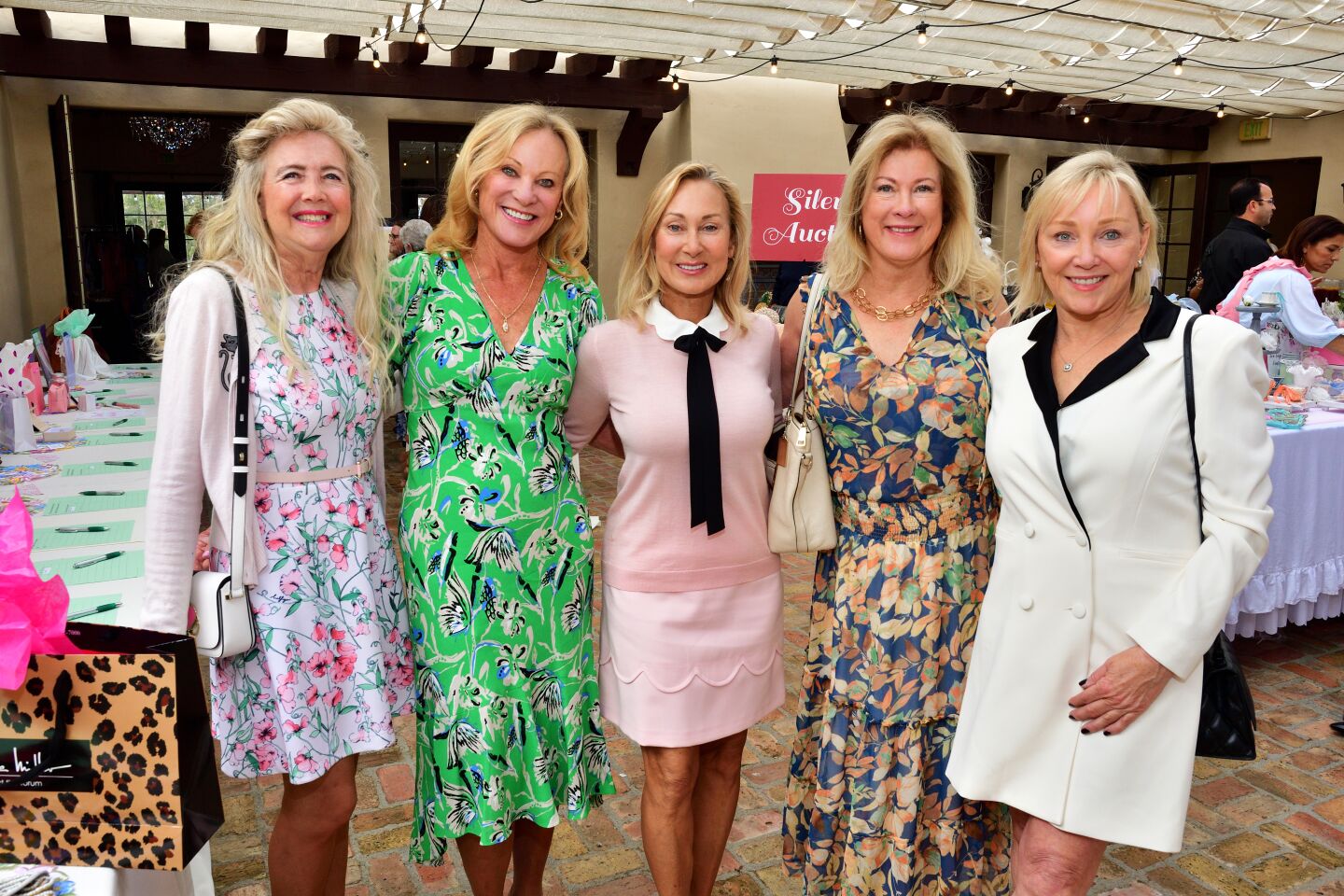 Bonnie Bernstein, Annette Conway, Debbie Torbati, Marian Benassi, Ellie Cunningham
(Vincent Andrunas)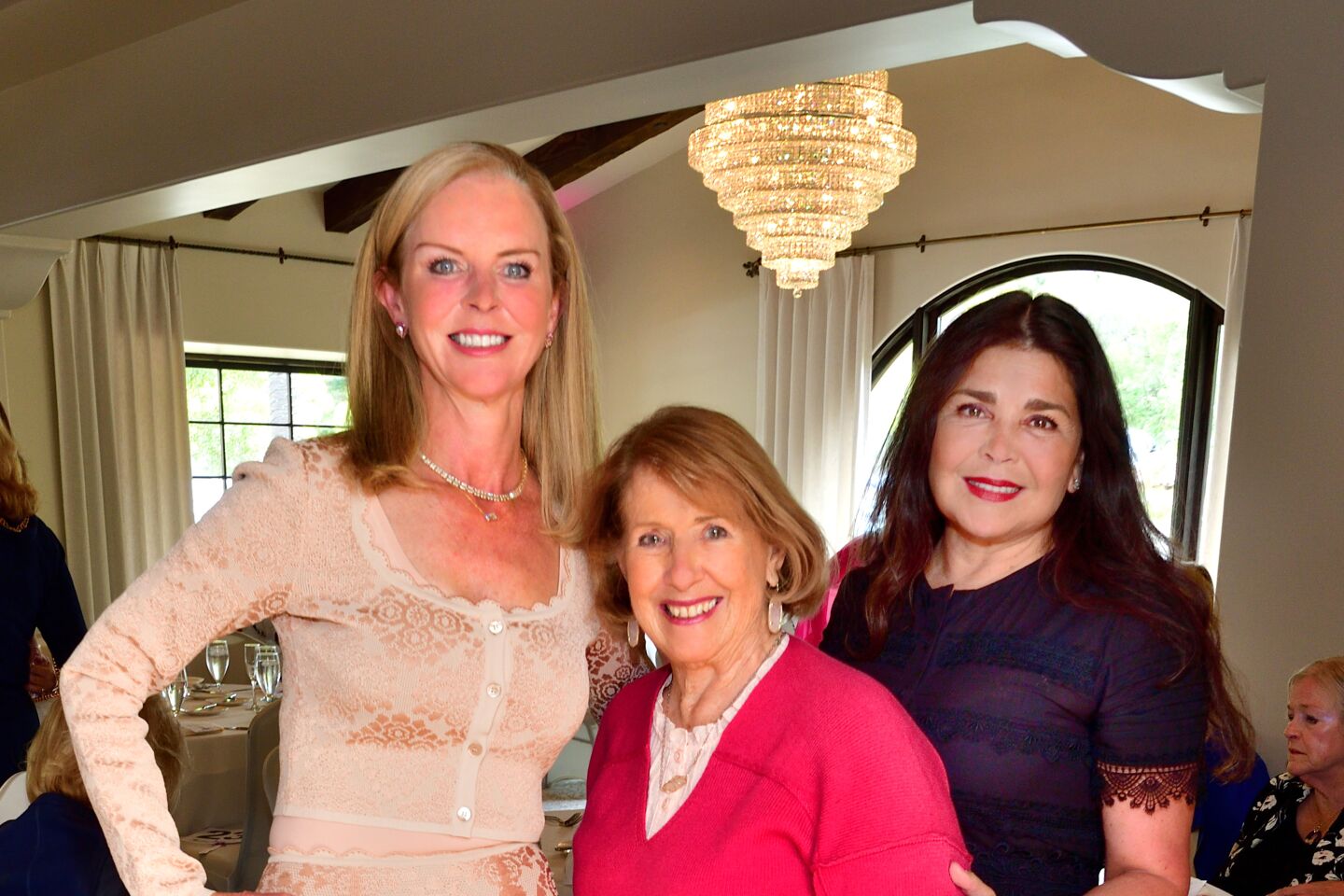 Lisa Arnold, Esther Rodriguz, Charo Garcia-Acevedo
(Vincent Andrunas)
Laura Froelich, Christina Macone-Greene, Ginger Levy, Vivian Hardage
(Vincent Andrunas)
Maggie Watkins, Dee Ammon, Denise Hug
(Vincent Andrunas)
The Country Friends nonprofit held its Annual Spring Luncheon benefit May 10 at The Crosby Country Club.
The spring luncheon and shopping event showcased local boutiques with the latest in fashion and accessories, and featured a guest speaker, opportunity prizes and social time. Maggie Bobileff and Tamara Lafarga-Joseph co-chaired the event. Since it was founded in 1954, The Country Friends has donated nearly $15 million to causes which benefit women, children, the elderly, military families, and the disabled. Visit thecountryfriends.org.
Photos by Vincent Andrunas
Get the RSF Review weekly in your inbox
Latest news from Rancho Santa Fe every Thursday for free
You may occasionally receive promotional content from the Rancho Santa Fe Review.