Encinitas Ballet Academy holds 'Spring Soiree'
Dara Apgar, Gretchen Apgar (host), Sayat Asatryan and Olga Tchekachova (he's artistic director and she's co-artistic director of Encinitas Ballet Academy), Crysta Campbell (event chair)
(Vincent Andrunas)
Nikki and Joshua Bergmann, Amy Valdez, Sang Zhou
(Vincent Andrunas)
Brian and Amiel Rowley, Amy and Chris Holbrook
(Vincent Andrunas)
Ian Mausner, Katrina Destree, Cindy Chen, Leslie Wang, Chuck Thomas
(Vincent Andrunas)
Brian and Amiel Rowley, Amy and Chris Holbrook
(Vincent Andrunas)
Bill and Mandy Stallcup, Quynh Dao, Doan Nguyen
(Vincent Andrunas)
A ballerina performs a solo show by the pool
(Vincent Andrunas)
Jason and Julia Sarmiento, Sarah and Mike White
(Vincent Andrunas)
David Ruecker, Christine Corrao, Paul Burgon, Monique and Joab Noda
(Vincent Andrunas)
A singer/guitarist entertained throughout the event
(Vincent Andrunas)
Ashley Winn, Elaine Hind, Jen Haber, Corinne Jolizalt
(Vincent Andrunas)
A ballerina performs a solo show by the pool
(Vincent Andrunas)
Silent auction table
(Vincent Andrunas)
Generous bidders at the silent auction
(Vincent Andrunas)
Justin and Ali Cote, Adriana Garcia, Paul Burgon
(Vincent Andrunas)
Scott Destafney, Leah Norton, Susan McCormick, Valerie Katircioglu, Justin Campbell
(Vincent Andrunas)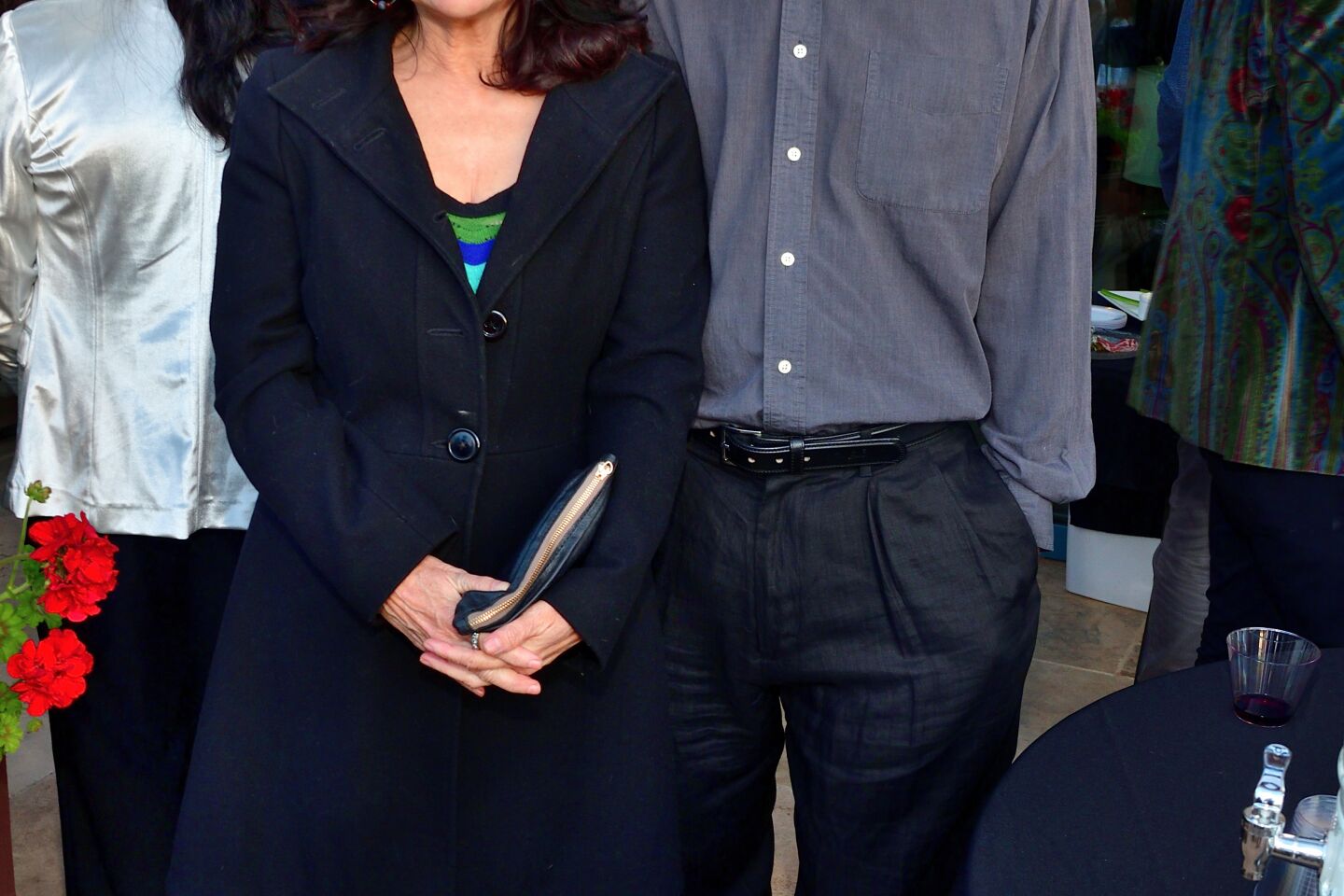 Shannon and David Applegate
(Vincent Andrunas)
A ballerina performs a solo show by the pool
(Vincent Andrunas)
Thays Novikoss, Suzanna Ruf, Himani Singh, Denise Kinyon, Monique Mrazek
(Vincent Andrunas)
Encinitas Ballet Academy held its "Spring Soiree" fundraiser May 6 at the Rancho Santa Fe home of Gretchen Apgar. The event included an evening of live music, dance, food and beverages, auction, entertainment and more. Encinitas Ballet Academy is a classical ballet studio in Encinitas. Visit encinitasballet.com for additional information.
Photos by Vincent Andrunas

Get the RSF Review weekly in your inbox
Latest news from Rancho Santa Fe every Thursday for free
You may occasionally receive promotional content from the Rancho Santa Fe Review.